Rom Hub Market .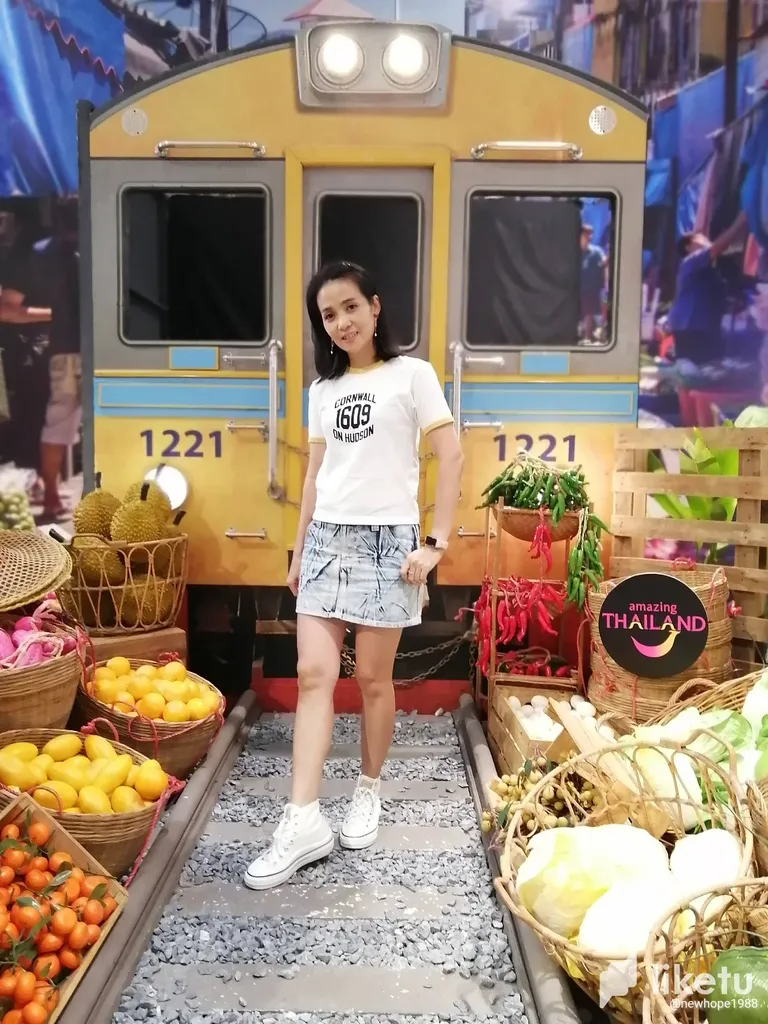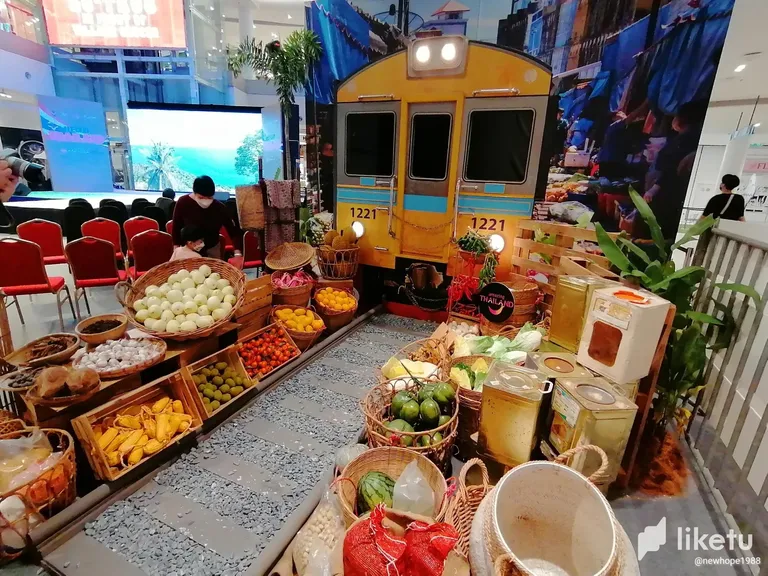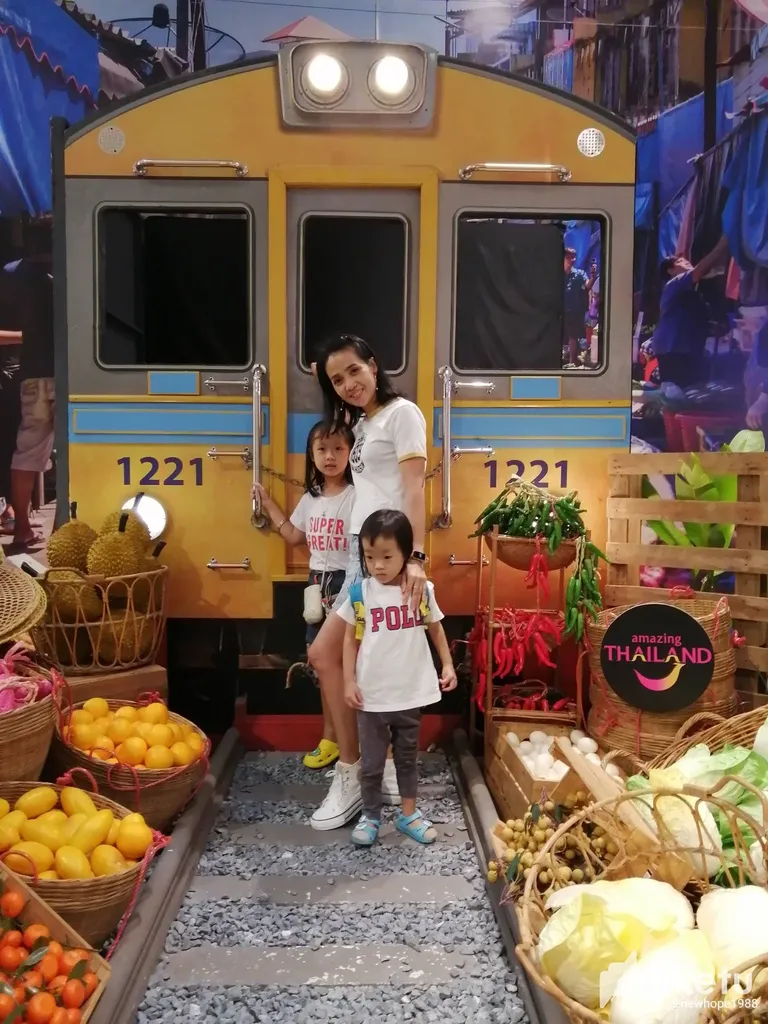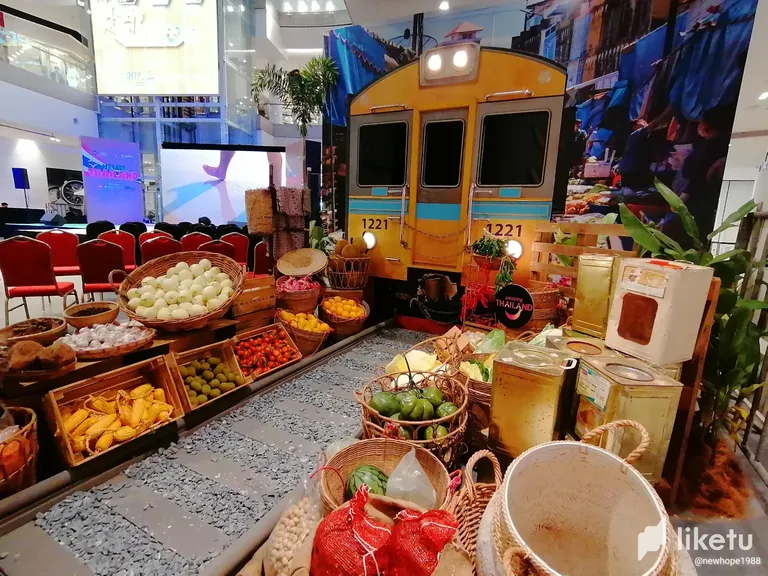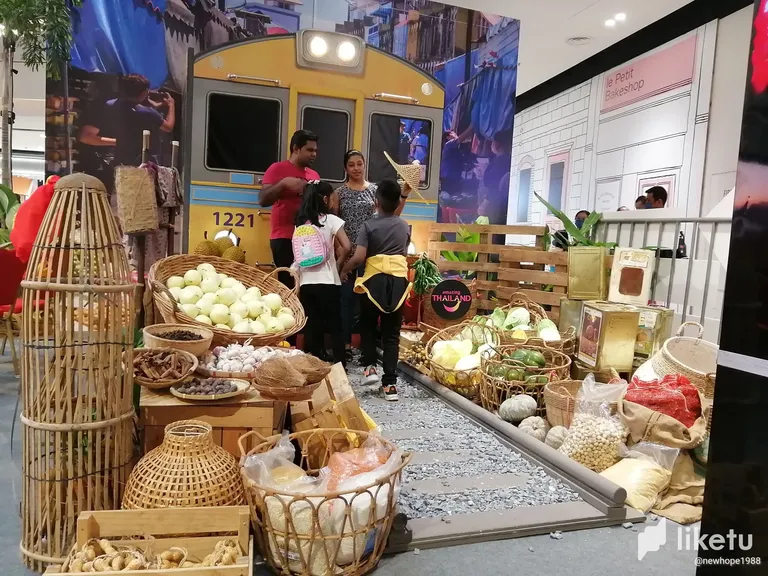 Hello everyone.last Sunday My husband and I took our daughter to visit Central City Mall.Today, there are activities selling Thai food and bringing famous tourist attractions in Thailand to be organized in this department store as well.such as Rom Hub Market Or known as the train market. The highlight of this market is to have a merchant Will come to set up and sell beside the railroad You'll be excited about shopping and be wary of trains.Because if the train arrives, the trade event will close the umbrella. in order for the train to pass through easily If there is a chance, I would like all friends to experience the real atmosphere of Rom Hub Market.When I haven't had the opportunity to travel to Thailand I came to visit this department store first. There is also a free photo corner. And other people bring their families to take pictures like me.
สวัสดีเมื่อวันอาทิตย์ฉันได้มีโอกาสไปเที่ยวนอกบ้านแล้ว ฮ่าๆ รู้สึกเหมือนเด็กที่ได้ออกไปเที่ยวเลยค่ะทุกคน พวกเราไปเที่ยวที่ห้างสรรพสินค้าเซ็นทรัลซิตี้มอลล์ วันนี้มีการจัดงานเหี่ยวกับอาหารไทยและยกสถานที่ท่องเที่ยวที่สำคัญในไทยมาจัดให้เราได้ชมและก็ถ่ายรูปเล่นกัน ส่วนเราก้จะไปเดินโซนอาหารและของฝากค่ะ แต่ว่าวันนี้นี้เรามาช้ามากมันก็เริ่มซาแล้ว เหลือของกินไม่มากแต่ว่าราคาใช่ได้เลยค่ะ เด็กๆสนุกกันมากค่ะ ฉันก็เพิ่งมาสัมผัสกับบูธงานแสดงสินค้าไทยนี้ตั้งแต่ครั้งยังไม่มีโควิดนี้ก็นานหลายปีแล้วนะคะเนี้ย ขอบคุณทุกคนที่เข้ามาอ่านและซัพพอร์ตกันมาตลอด แล้วเจอกันใหม่ในโพสต์หน้านะคะ.
| 📷 Picture | smartphone |
| --- | --- |
| Model | Huawei nova 4e​ |
| Type | Android |
| Photographer | @newhope1988​ |
| Location | Selangor, Malaysia​ |
Thank you for visiting my post and support me.
---
For the best experience view this post on Liketu
---
---