Hive in IGP [Eng-Esp]
---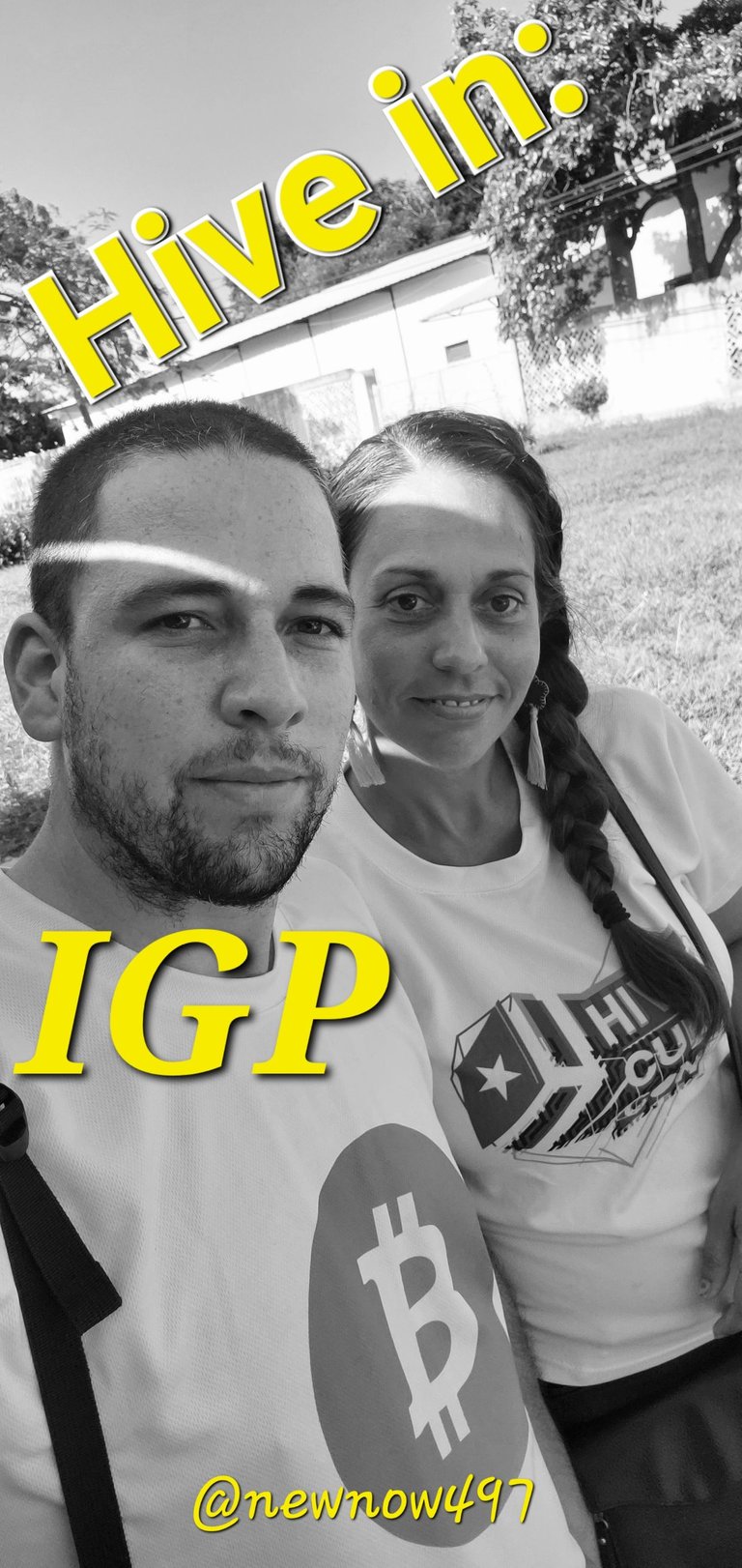 Hive and IGP
Do you guys know that in Cuba the adoption of Hive is having a lot of force?
Chicos saben en Cuba la adopción de Hive está teniendo muchísima fuerza?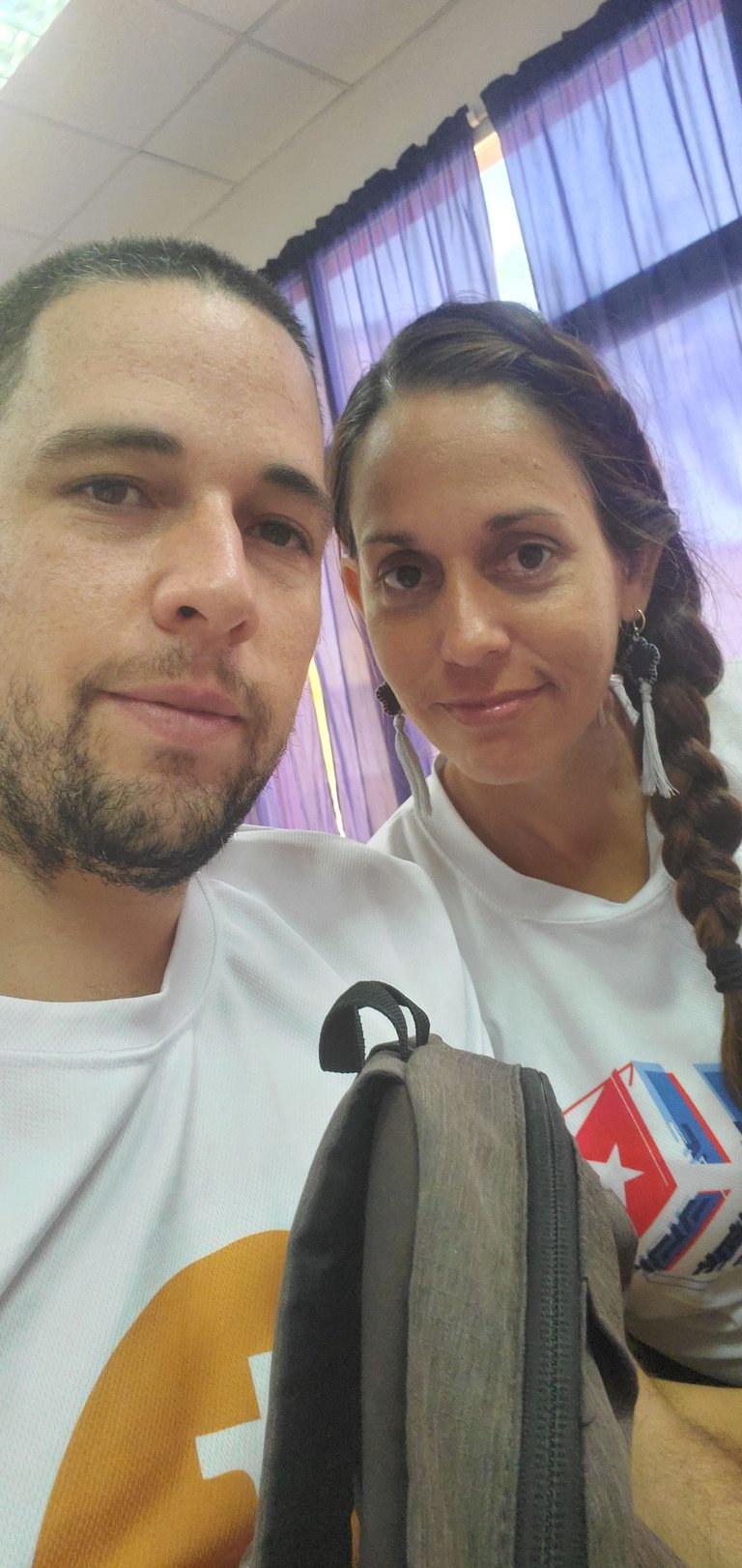 This trip I tell you that a few days ago my wife @ylaffittep and I were invited to @IGP (Institute of Geology and Paleontology) of our country. It was an event about our blockchain and it was organized by @tonyes, since his first year working on Hive was completed.
Este viaje les comento que hace unos días yo y mi esposa @ylaffittep fuimos invitados al @IGP(Instituto de Geología y Palenteología) de nuestro país. Era un evento sobre nuestra blockchain y lo organizó @tonyes, ya que se cumplía su primer año trabajando en Hive.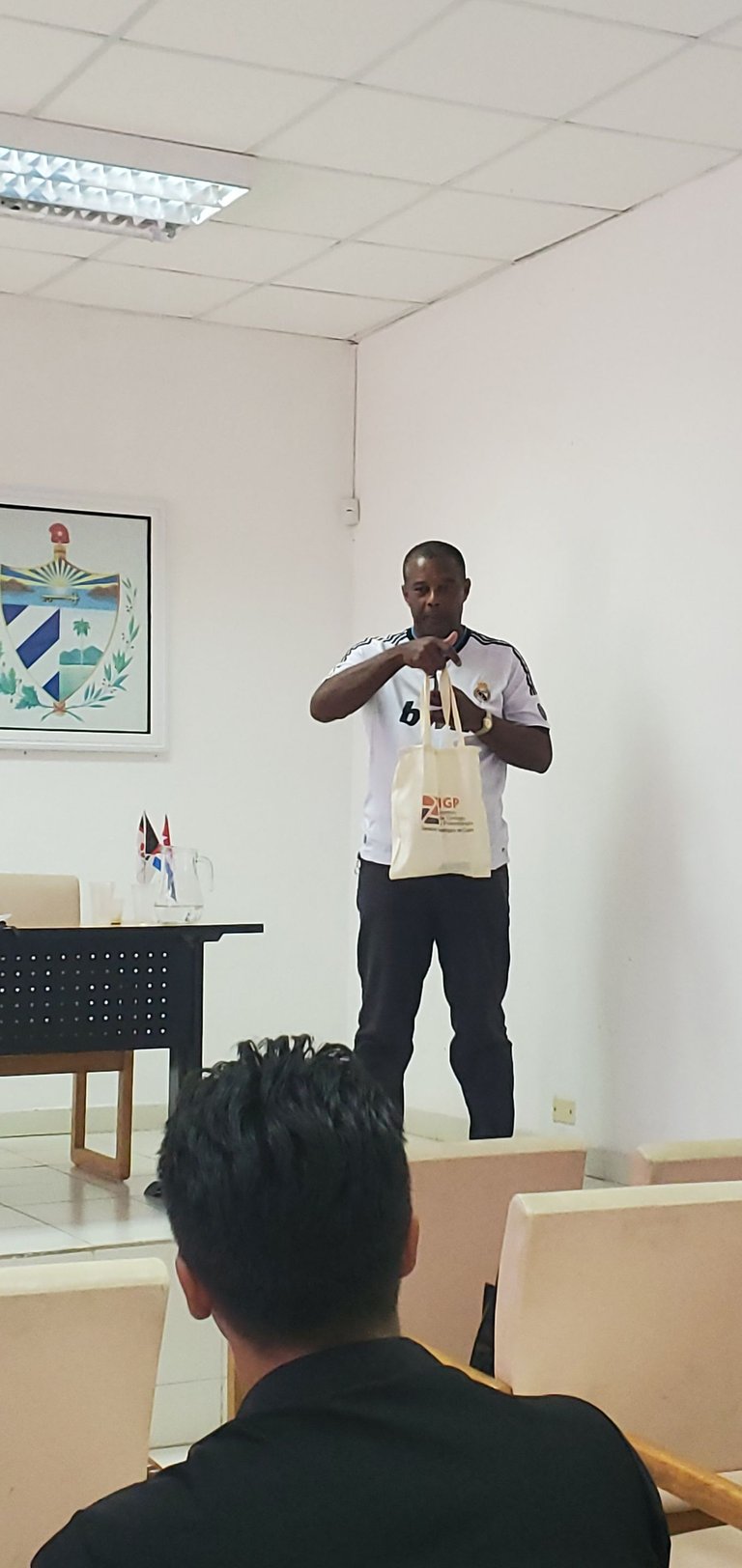 This man is in charge of one of the institute's departments. He himself has pushed his subordinates to explore this wonderful world thanks to the help of @theinfiltred, who has a wide knowledge of the platform.
Este señor está al frente de uno de los departamentos del instituto. Él mismo ha empujado a sus subordinados a explorar este maravilloso mundo gracias a la ayuda de @theinfiltred, el cuál tiene un amplio conocimiento de la plataforma.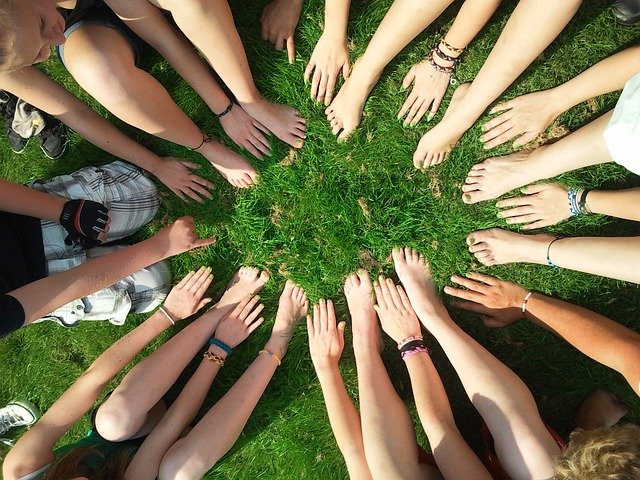 Source
In Hive our main goal is to make community, so we could not miss it. We met several users from here in Cuba, with whom we had never interacted with them personally.
En Hive nuestra primordial meta es hacer comunidad, así que no podíamos faltar. Conocimos varios usuarios de aquí de Cuba, que nunca habíamos interactuado con ellos personalmente.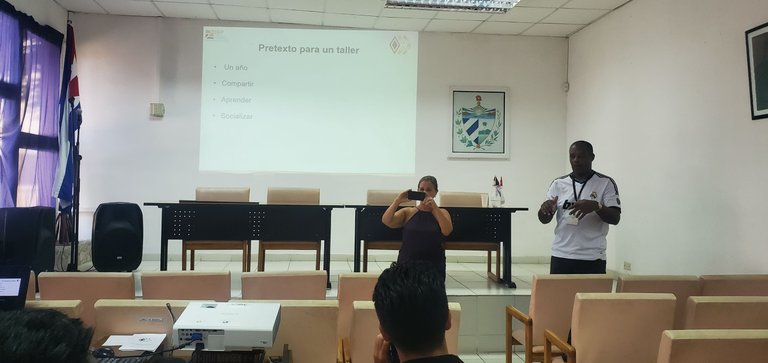 The event started with @tonyes talking about his experience and what he had achieved in the course
of this year. Who does not like beer 🍺 or being in a hotel 🏨 🤔. I tell you that he has achieved this with constancy and effort thanks to Hive. Since the salary of any Cuban cannot be diverted to something different than food because of the difficult situation, but that is not the subject of this post.
Empezó el evento con @tonyes hablando de su experiencia y de lo que había logrado en el transcurso
de este año. A quién no le gusta la cerveza 🍺 o estar en un hotel 🏨 🤔. Te comento que él ha logrado esto con constancia y esfuerzo gracias a Hive. Ya que el salario de cualquier cubano no se puede desviar para algo distinto que la comida por lo dura que está la situación, pero eso no es tema de este post.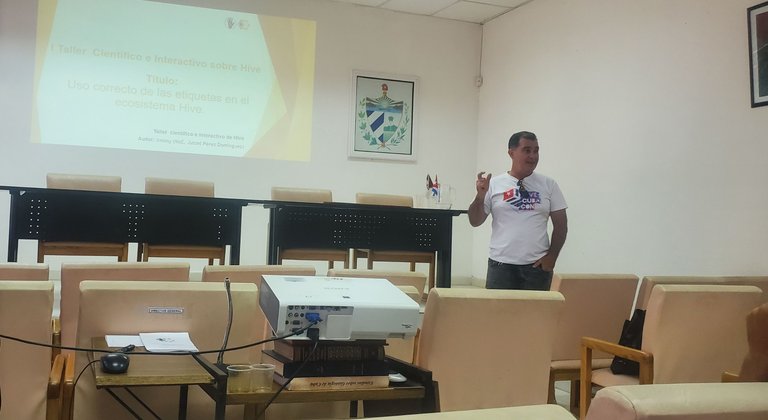 There was an exhibition of each user who attended the event, who are working the platform. Always focusing on the theme and DAPPS that fit each one best.
Hubo una exposición de cada usuario que asistió al evento, que están trabajando la plataforma. Siempre enfocándose en el tema y DAPPS que más se ajustan a cada uno.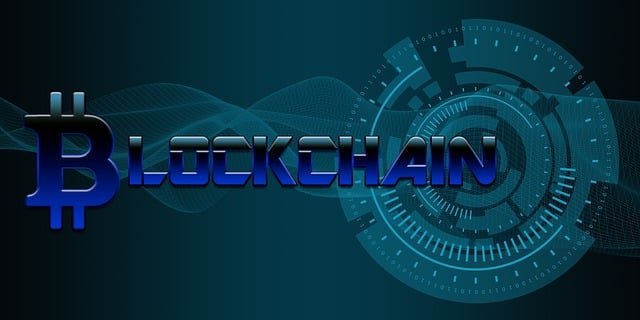 Source
This seemed great, we found a group of new people with whom to share. Of course I did not miss the opportunity to talk to them a little about the Hive layer 2 and the tokens, since it is a complicated subject and many of us who have been around for a long time do not even dominate it.
Esto me pareció genial, encontramos un grupo de personas nuevas con los que compartir. Por supuesto no perdí la oportunidad de hablarles un poco sobre la capa 2 de Hive y los tokens, ya que es un tema complicado y que muchos que llevamos tiempo ni lo dominados.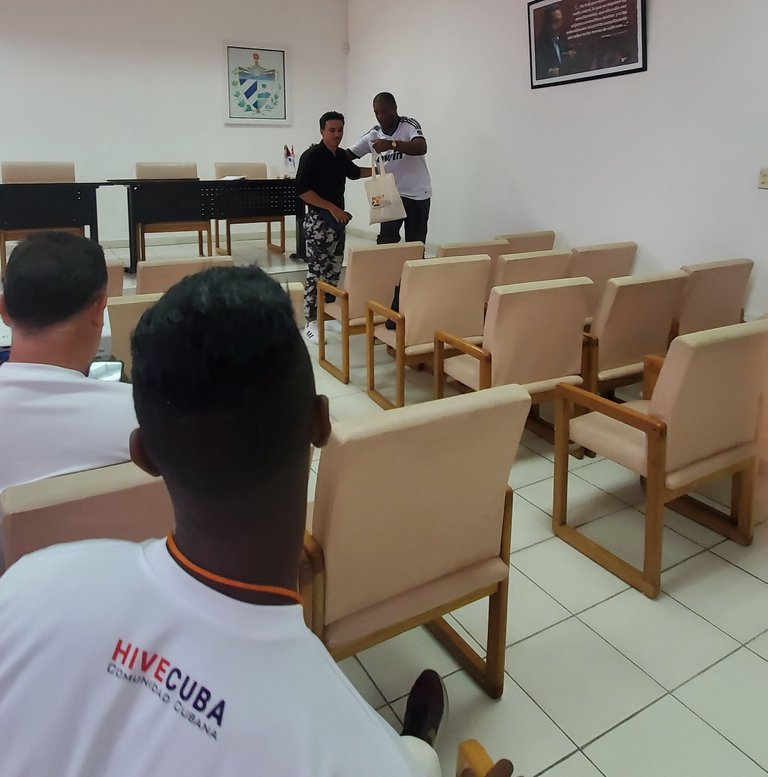 Doubts were clarified in terms of the basic things of Hive such as tags, communities, dapps, Curation and more.
Se aclararon dudas en cuánto a las cosas básicas de Hive como etiquetas, comunidades, dapps, Curación y más.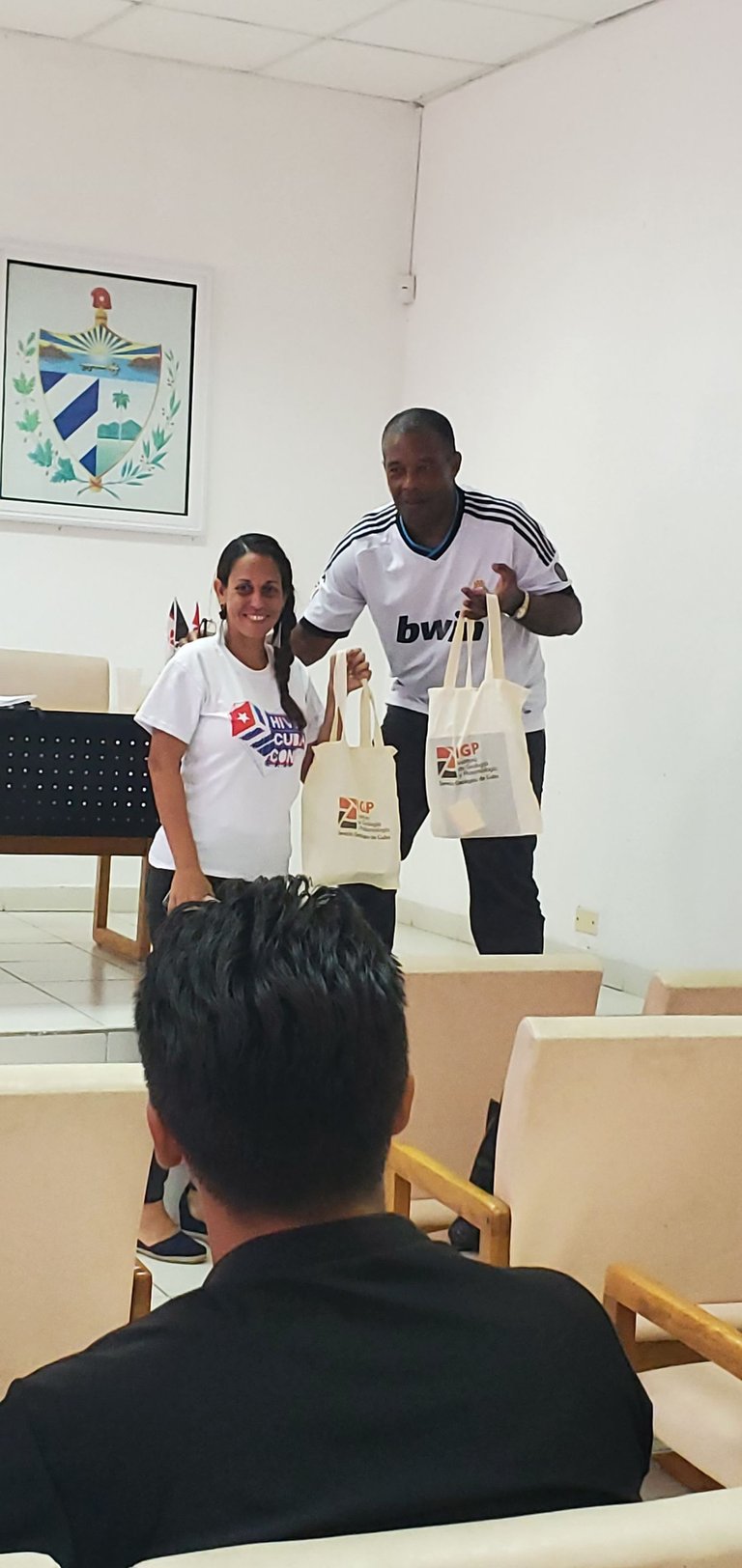 Conclusion
We had a nice time, sharing with new users and learning from each other. Tony also came up with the idea of inviting me to a next meeting for a workshop a little more direct and formal on specific topics of Hive. We missed the opportunity to unify us a little more, but below I leave the link to all the users of IGP who want to join the WhatsApp group where I gave the Hive classes for beginners, in case they want to clear up any doubts, upload any post or what can be helped in their journey through Hive. When I plan it well on my part, Tony's and @theinfiltred, we will be informing you through this channel, the way of adoption and guide of new users.
Conclusión

Pasamos un rato agradable, compartiendo con nuevos usuarios y aprendiendo mutuamente. También surgió la idea de nuestro amigo @tonyes de invitarme a un próximo encuentro para un taller un poquito más directo y formal sobre temas específicos de Hive. Nos faltó ver la forma de unificarnos un poquito más, pero debajo les dejo el link a todos los usuarios del IGP que quieran unirse al grupo de WhatsApp donde di las clases de Hive para principiantes, por si quieren aclarar alguna duda, subir algún post o lo que se pueda ayudar en su recorrido por Hive. Cuando se planifique bien por parte mía, de Tony y @theinfiltred, estaremos informándoles por esta vía, la forma de adopción y guía de nuevos usuarios.
https://chat.whatsapp.com/FbOkuFYqRr4H6DrOagaACw
---
---
---
---
---