The Little Voyage : A Zapfic Freewrite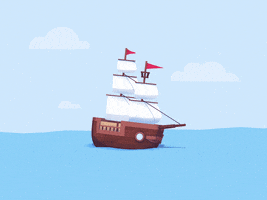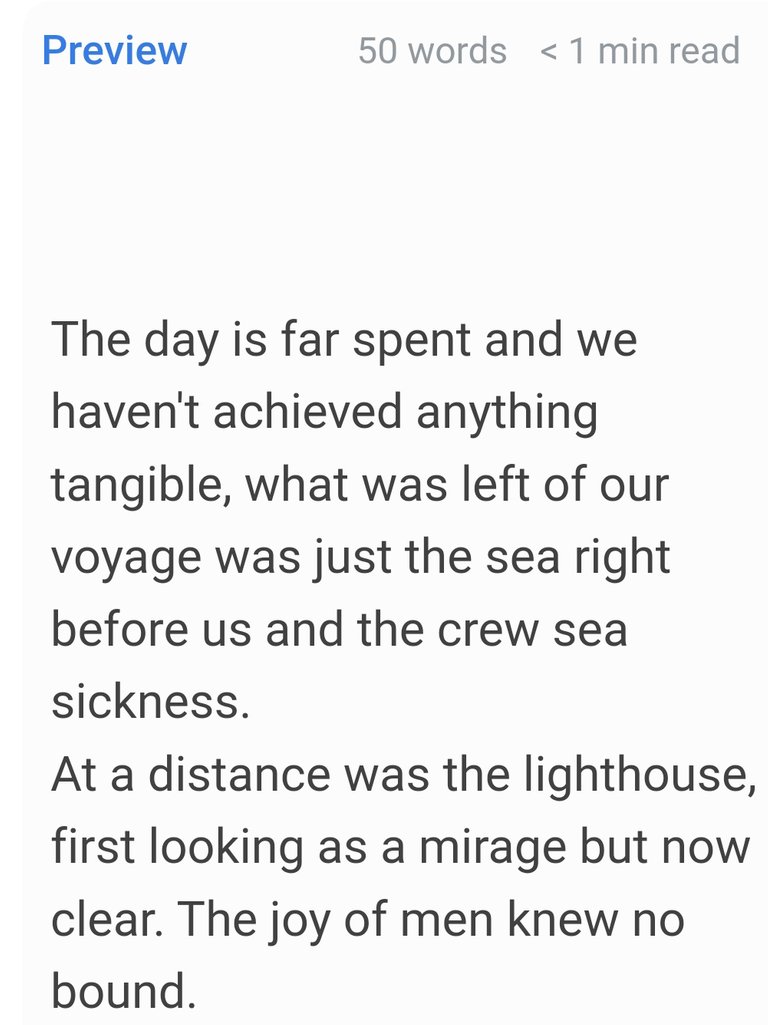 The day is far spent and we haven't achieved anything tangible, what was left of our voyage was just the sea right before us and the crew sea sickness.
At a distance was the lighthouse, first looking as a mirage but now clear. The joy of men knew no bound.
---
---