BEHIND THE ART /// Curating your NFT blog posts with OCD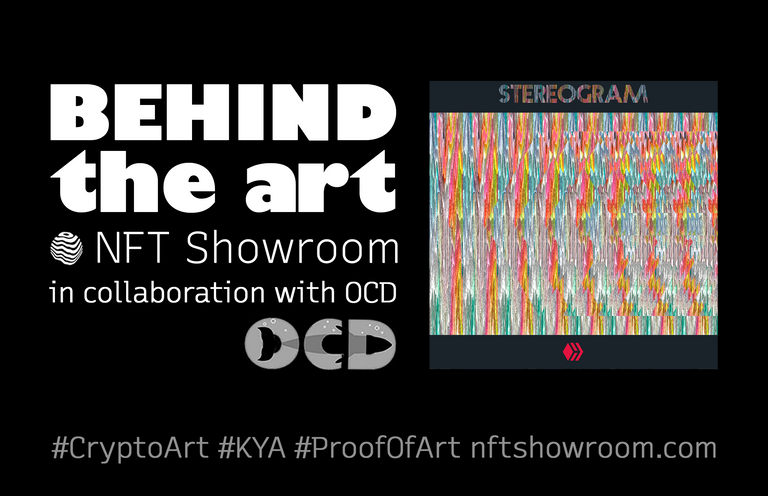 Welcome to a new edition of Behind the Art, in this partnership with OCD we highlight some of the best artist blogs that give us more insight about the inspiration behind your NFTs.
To be under consideration for curation, please use the tag #nftshowroom when blogging about your new NFTs so we can find you.
On the cover: Hive 3D Stereogram by @doze
How to view the 3D Stereogram Hive Logo Bring the stereogram image very close to the eyes (until it touches the nose). At this distance, your eyes cannot focus on the image. Now, slowly push the image away, while trying to keep your eyes out of focus. At some point, you will see the hidden Hive logo. Without moving the image, you can also try to get your eyes out of focus and slowly focus a bit until you see the logo. You might be able to see the logo in high relief or low relief, it depends how good is your focus.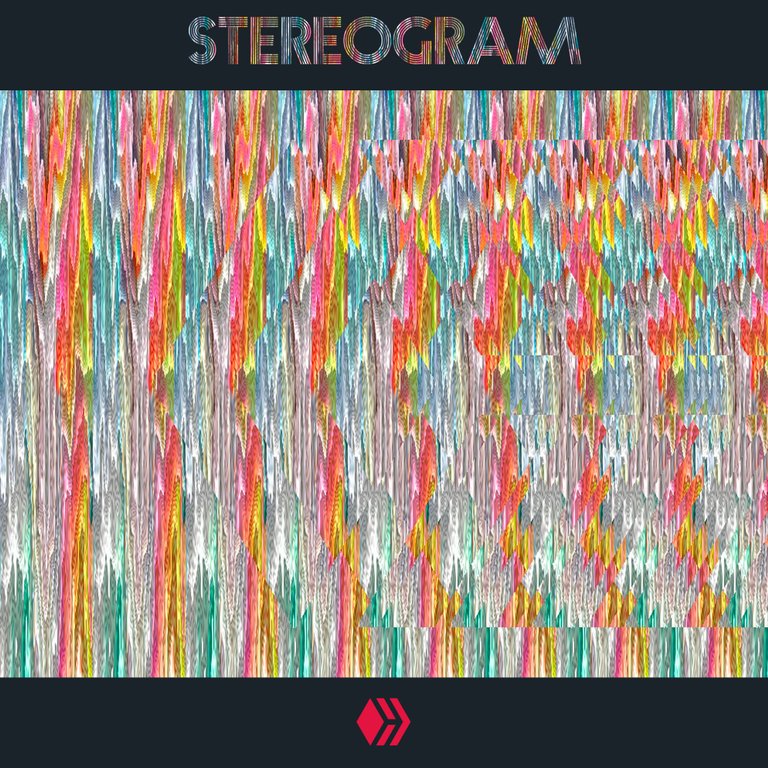 10 EDITIONS // AUCTION // BID HERE
---
2022 - Year of the Raven by @ravenmus1c
The year 2022 was an awesome year for me and my music! Alot of great things happened and I therefore I wanted to make a little NFT for 2022 which will be availabe for 7 times only. One will be sold via an auction, one will be giving away in my New Year´s Eve show, and 5 will be available through giveaways in my Discord server for my fellow $RAVEN holders. Thank you so much guys for sticking around and making this year the best I´ve had so far for my music! <3 If you want to know more about my project, you are very welcome to join my Discord server. :) https://discord.gg/Gw33rwqd5V
---
This musicNFT is an unique (1/1) and exclusive token created only for the Hive blockchain where its collector will be able to enjoy many utilities such as: - Streaming royalties on digital platforms (Spotify, Apple Music, iTunes, Beatport, Deezer and Audius). - FLP (FL Studio) full Project - BLEND (Blender) full project - Visual modelling in 3D formats (DAE, FBX, MTL, OBJ, PLY, STL, USDC, X3D) for 3D printing. - Official track cover in JPG, PNG, SVG, JPG (sRGB), TIF, TGA, HDR 3000x3000 , JPEG Full HD (1920x1080) and JPEG 4K (3840x2160) formats. - Track in WAV and MP3 formats.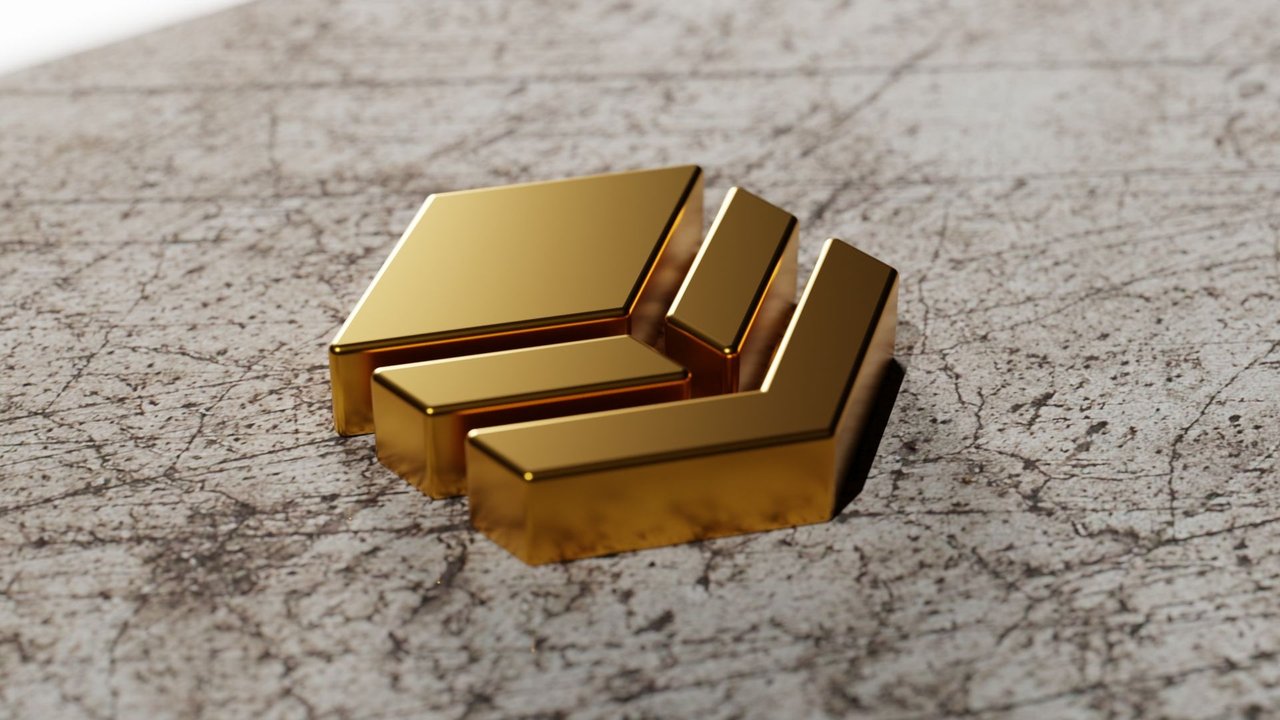 ---
New Year's Eve 2023 - The countdown is ticking... by @akida
Here the reader expects a small, freaky mix of conspiracy theory about myths and legends and a fictional alien story. All characters are just fantasy or fictional and inspired by things that society has been dealing with for decades and old ancient stories of course. On a few pages a wild New Year's story is told, which starts peacefully and leaves an open end. A freaky funny way to welcome the coming new year. *** The lucky owner/ buyers of this #limitededition #nftcomic will get the whole #story to read. A #PDF of this comic to read in full length and with more details is the hidden file which the owner of this #nftart can download. *** Happy new Year 2023 to all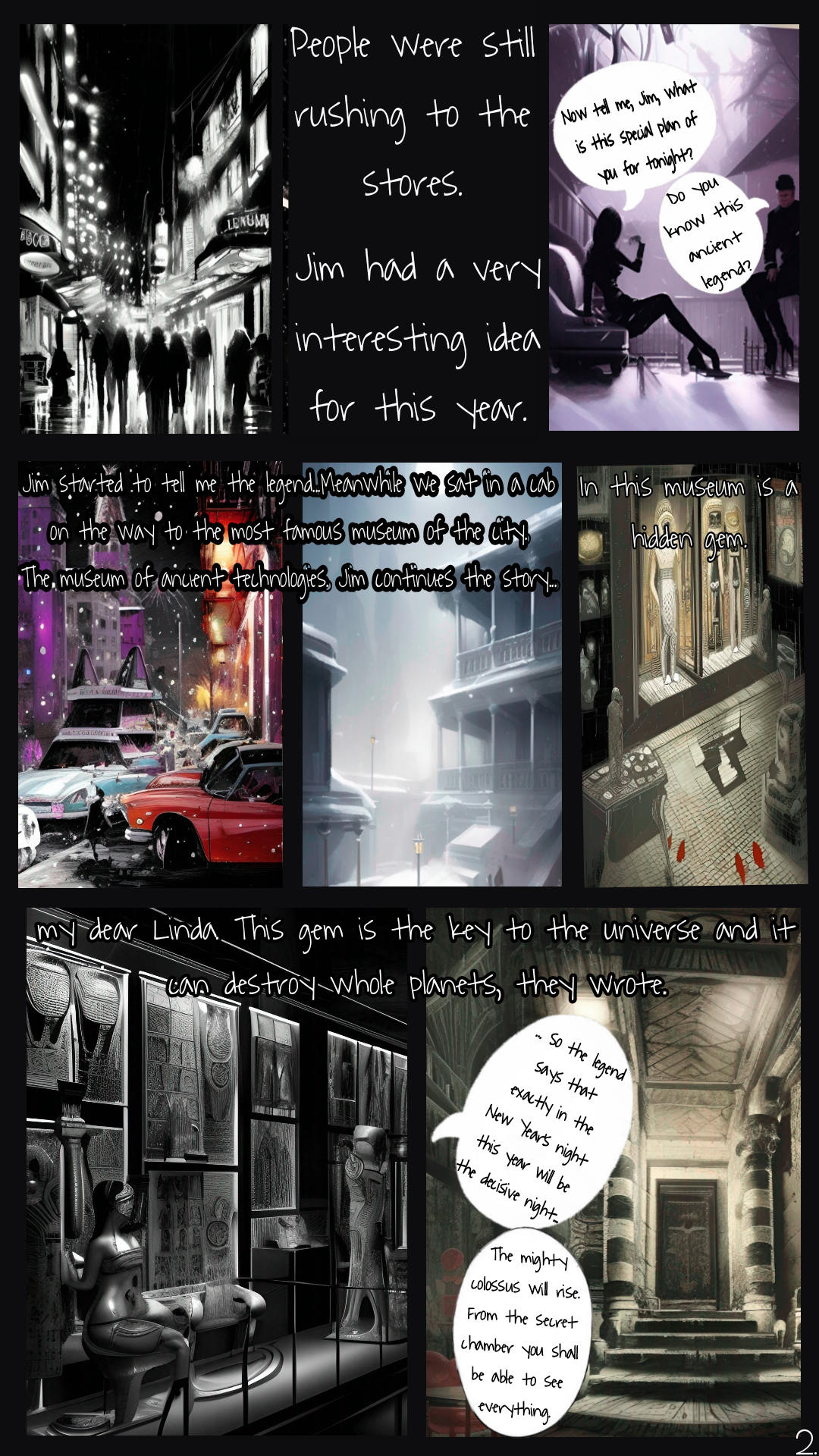 ---
Spam Bot Single!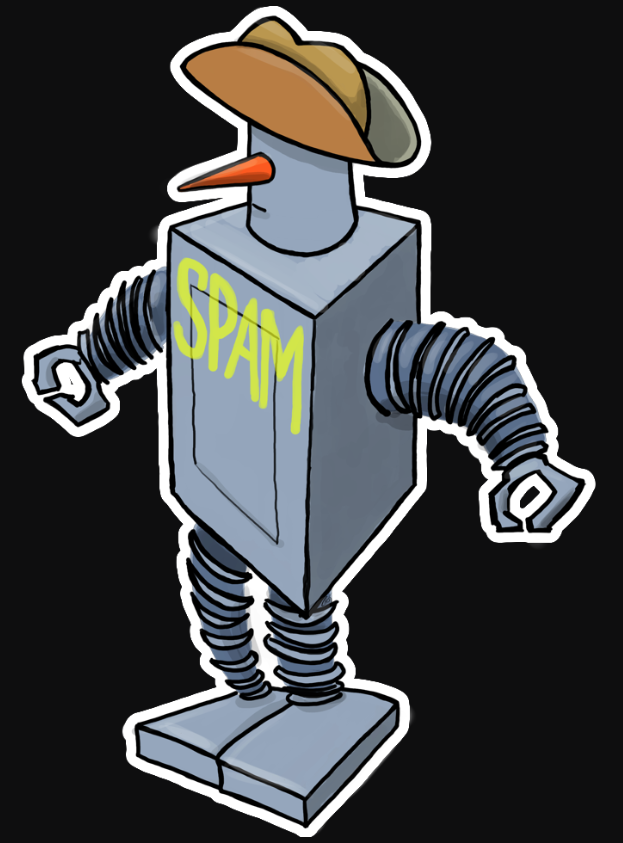 ---
---
Visit the site and browse art: https://nftshowroom.com/
You can follow us on
Twitter: https://twitter.com/NftShowroom
Instagram: https://www.instagram.com/nftshowroom/
Youtube: https://www.youtube.com/channel/UC3iRvtv3A7EAGRcZMYGJmHw
Visit our virtual gallery in Cryptovoxels: NFT Showroom Exhibition
For any questions or support please visit us in discord NFT Showroom discord

---
---