GIVEAWAY! We have 5 tickets to Enter the Metaverse up for grabs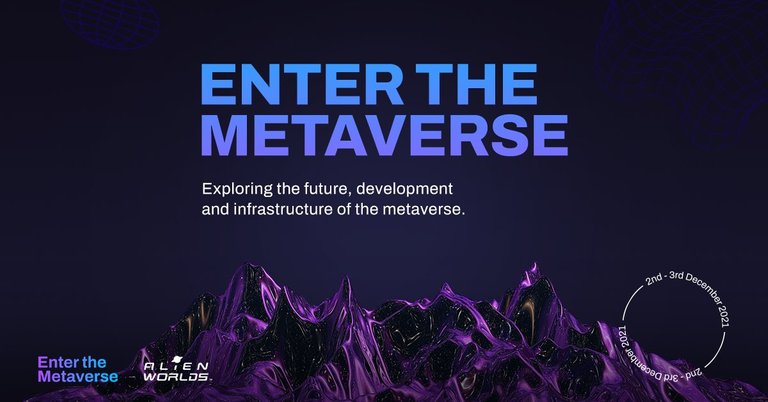 Enter the Metaverse is a virtual conference happening on December 2 and 3rd, they have a great lineup of panelists including Decentraland, Alien Worlds, The Sandbox and more. Visit https://www.enterthemetaverse.io/ to see the full schedule.
We have 5 tickets to giveaway!
If you would like to participate leave a comment on this tweet and retweet, we will DM the 5 winners with details on Sunday 👇
We are giving away 5 tickets to Enter the Metaverse 😮

A 2 day long virtual conference with amazing panelists (Dec. 2 and 3rd): https://t.co/v65LbrPow7

If you would like to attend retweet and leave a comment below, we will DM the winners 🎉#EnterTheMetaverse #Giveaways pic.twitter.com/FusWJOXfsQ

— NFT Showroom (@NftShowroom) November 26, 2021
Visit the site and browse art: https://nftshowroom.com/
You can follow us on
Twitter: https://twitter.com/NftShowroom
Instagram: https://www.instagram.com/nftshowroom/
Youtube: https://www.youtube.com/channel/UC3iRvtv3A7EAGRcZMYGJmHw
Visit our virtual gallery in Cryptovoxels: NFT Showroom Exhibition
For any questions or support please visit us in discord NFT Showroom discord

---
---