NFT Showroom Artist Spotlight: @vincearduaine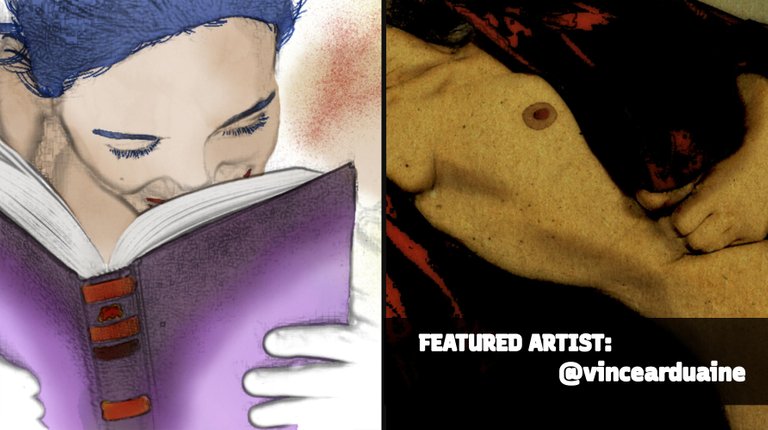 ---
---
Q: Tell us a bit about yourself!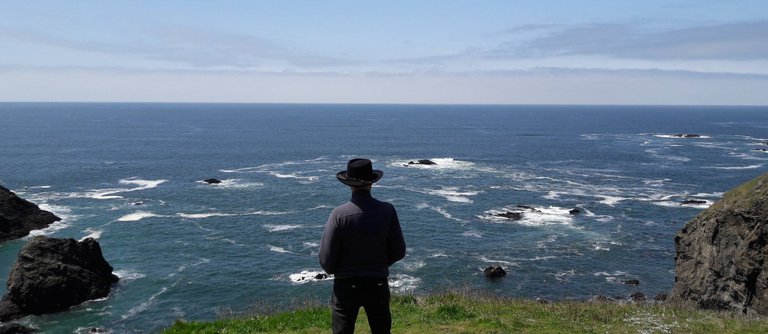 I have always been curious about life and eager to learn about as many things as I could. I grew up in the mountains, loving to be close to nature, but I love the sea and sailing. I traveled a lot in Europe, the United States, Mexico, Canada, the Middle East, Central Asia, and Africa. Meeting other people and cultures. Always trying to see the world from their perspective, at least as much it is possible. During my journeys, I also had the opportunity to share experiences with natives, even having been adopted by them. It exists, in fact, a tradition of "spiritual adoption" among them, and I am honored for what they gave me, in knowledge and more, even from an artistic point of view. After many years I decided to elect a Mediterranean island as my home base. But who knows where my life journey will take me.
Q: What is your art background?
I studied Industrial Design in Milan at the beginning of the '80s. I won several prizes in design, among them the XIV Compasso d'Oro, and exhibited my pieces at the XVII Triennale of Milan, at the Centre Pompidou in Paris, and in many other places around the world, including New York and Osaka. At the same time, I developed my artistic skills I already had been experimenting with since I was a child. In those years, I got passionate about oriental art. I went to learn Chinese writing with Master Ho Kan. He is a prestigious calligrapher and artist born in Nanjing in 1932. He founded the first movement of Chinese abstract art, the Ton Fan group, before moving to Europe and Milan. At the same time, I was practicing martial arts. In particular, I practiced kyudo and iaido, trying to absorb the concepts expressed by Miyamoto Musashi regarding the discipline of painting in one single, definitive gesture, like using the sword. Later on, I studied in California with a group of Metis artists, working primarily on sculpture, carving, single-pieces jewels, and knife making.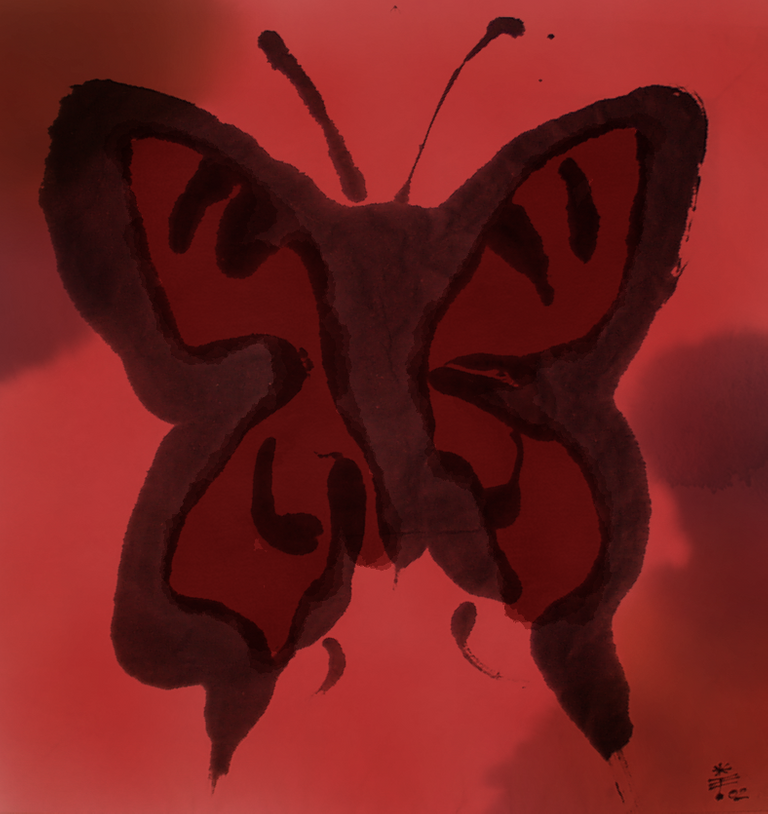 In the early years of 2000, I began to explore new personal styles in drawing and painting. I had some collective and personal exhibitions in Italy. I illustrate my own books and writings. I mainly use ink and china, or watercolors on paper, while I sometimes try acrylic on canvas. I have recently experimented with digital art, utilizing as a base my handmade drawings or photographs I take. I learned, in fact, photography at the design school, and I always liked to explore the potentialities of that medium. My style? I take nature and her beauty as inspiration, and I try to express the dynamics and flow of the life breath in the subjects, sometimes pushing its effects in the representation. I think that art is a way to take spirit into substance and that it is the artist's task to make it happen. At the same time, I think that art is not detached from our society. The artist is responsible for educating and giving food for thoughts in favor of freedom of personal and collective expression and human growth. The artist, hence, has the responsibility for the significance their action carries. An art piece is never neutral and permanently alters reality and existence.
---
---
Q: How long have you been in cryptoart/ NFTs, how did you discover them and what has been your experience so far?
I recently discovered cryptoart and NFTs through a conversation with my son, Lupo, a talented artist and design student in Delft. He is indeed a guide for me into new styles and media, while I support him with my experience. A wonderful exchange. We both agree that the galleries will physically disappear (at least as an intermediary for the art market), and art will be shown and sold online. We are just beginning a process that will improve and sublimate, defining itself better in the following years. We can presently see everything in the NFTs world, all meddled without a clear distinction between meaningful art and commercial "monkeys" or "punks." They will take different paths. Crypto art has the merit of having opened possibilities to many good artists and designers (and videomakers, photographers, and musicians, too!) that otherwise wouldn't have had any chances to come out. At the same time, it is now full of stuff that has nothing to do with art. Images that are just a fantasy for accessing easy money, pushed by some special fortunate episodes in the recent past. But in a short time, we will witness. I am fully convinced that the rising of virtual sites will show inspiring pieces and experiments. I think there is still a risk, though, that some of the sites will try to monopolize the artistic space, falling into the same problem the physical galleries had: restraining the access to young, creative true meaningful artists, giving space to their selection of commercial opportunities - still of high quality, for sure, but excluding many talents. And the true sense of this digital art phenomenon. It would really be a lost opportunity, then.
---
---
Q: Any new art or upcoming projects you would like to tease?
Mainly, in the next short period, I will continue with the revision and the elaboration starting from a series of my drawings. Because of my approach, that is not just a technical work on digitalization and "make-up." It could appear as such in some cases. But there is a long study and research for the meaning behind every piece. I always follow a thought, a concept, in choosing how to work on the project. Even starting from something existing, like one of my drawings or photos. Recently I am making videos of "standing stones" and seeing how to intervene to obtain the desired final result. Nothing really original, in this case, but I enjoy learning it very much, and the stone balancing is a profoundly calming and centering exercise. I have in my mind to work on a series of "African images" from my travels in Sudan and Darfur for work, and I am exploring erotic art. I approach erotic art with the same spirit and attitude for nature and her beauty as inspiration. I always seek the dynamics and the lines of the flows, the breathing of life in the subject. I also think that eroticism in art is sublime and natural. It expresses great beauty even in what we consider "explicit." It shouldn't be censored or ashamed in any possible way. That is how life continues to happen, and I don't see how a specific part of our bodies can be considered improper or unsuitable to be shown.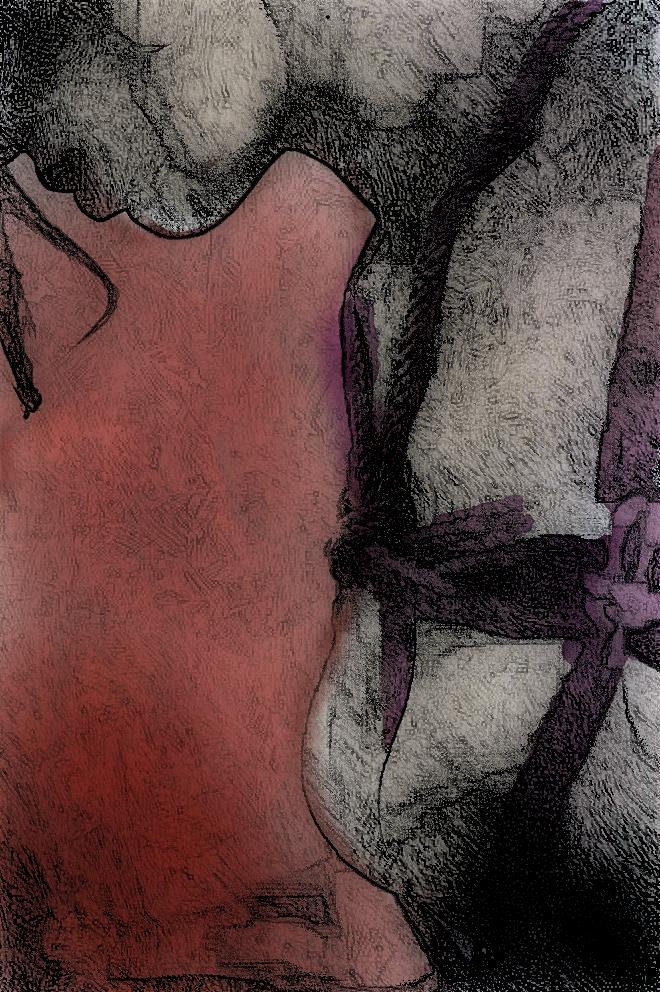 ---
---
Q: What are your top three favorite pieces of art you have tokenized on NFT Showroom?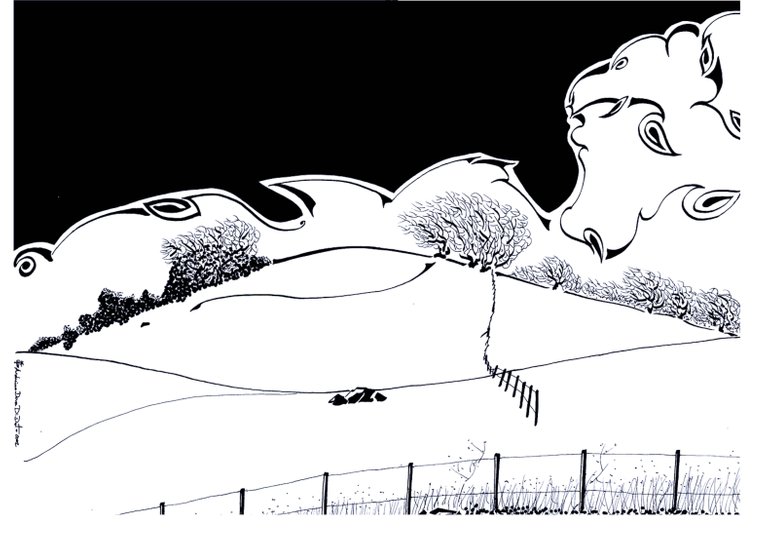 I consider "Bell Spring Road Storm" my first masterpiece. It is a compendium of my style, even if it has changed since.
---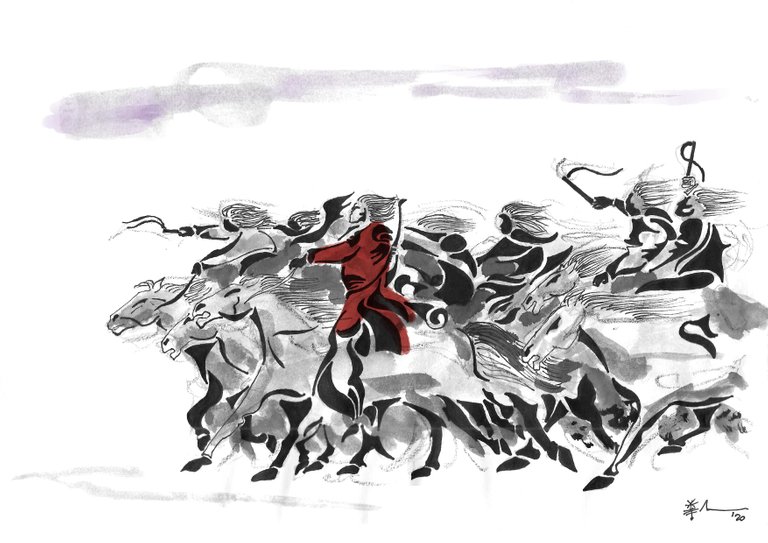 This is a drawing I used in my recent book "Vital Strategies - The Hidden Code of Sunzi." I have a predilection for this one. I think it is not so original in itself but expresses my search for the dynamics quite well.
---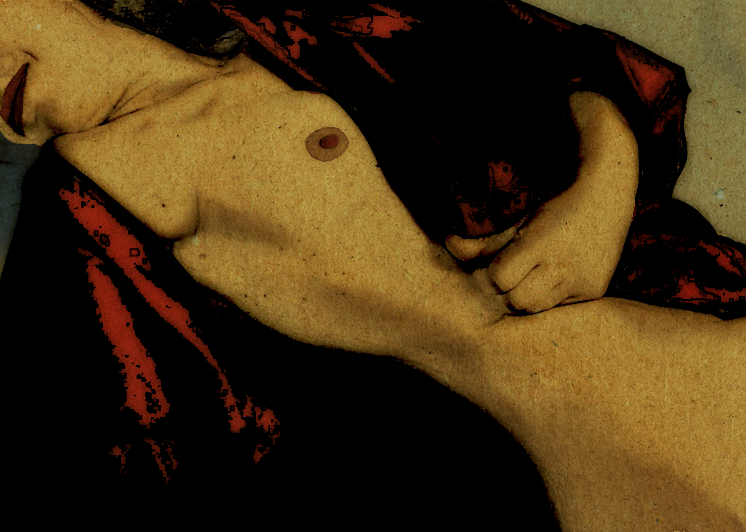 "Jana 2" is an example of my erotic art, starting from photos I take myself. There is a conceptual continuity within the project for each image that begins with the picture or a sketch, passes (sometimes) through the procedure of drawing, and is then digitally elaborated.
---
---
Each Featured Spotlight artist will now also get their own popup gallery in cryptovoxels!
You can check out @vincearduaine's cryptovoxel space Here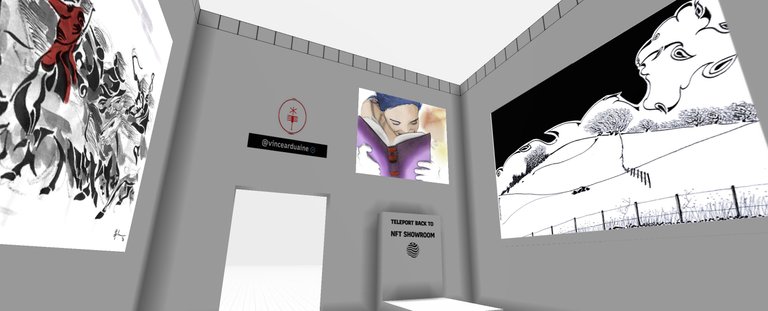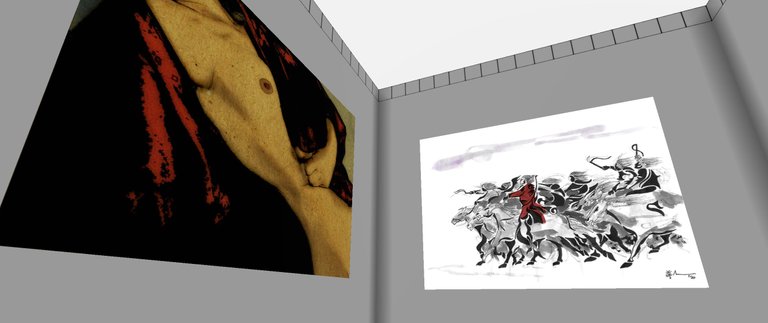 ---
---
I have chosen NFTShowroom as the specific platform for my NFTs and my digital art after having explored different possibilities: https://nftshowroom.com/vincearduaine/gallery
I sometimes put some minor pieces, photos, and series on Rarible, mainly to copyright them: Vince Arduaine https://rarible.com/items/sale
You can find me on Twitter: @VinceArduaine
And I have a website with my art and a blog: https://vincedid5.wixsite.com/vincearduaine
---
Visit the site and browse art: https://nftshowroom.com/
You can follow us on
Twitter: https://twitter.com/NftShowroom
Instagram: https://www.instagram.com/nftshowroom/
Youtube: https://www.youtube.com/channel/UC3iRvtv3A7EAGRcZMYGJmHw
Visit our virtual gallery in Cryptovoxels: NFT Showroom Exhibition
For any questions or support please visit us in discord NFT Showroom discord

---
---