Hello, I'm Nhaz a newbie on Hive.
They said, a person should try out the world out of his shell to know how far he can go and how much he can do. And here I am, want to know if I will able to share what I learned in life and at the same time learn from everyone here.
Though I am not in writing but I love reading goals, achievement and life lessons that will inspire me to do more in life. This will be my first time joining a blogging platform and hoping for a good journey for me.
Who's Nhaz01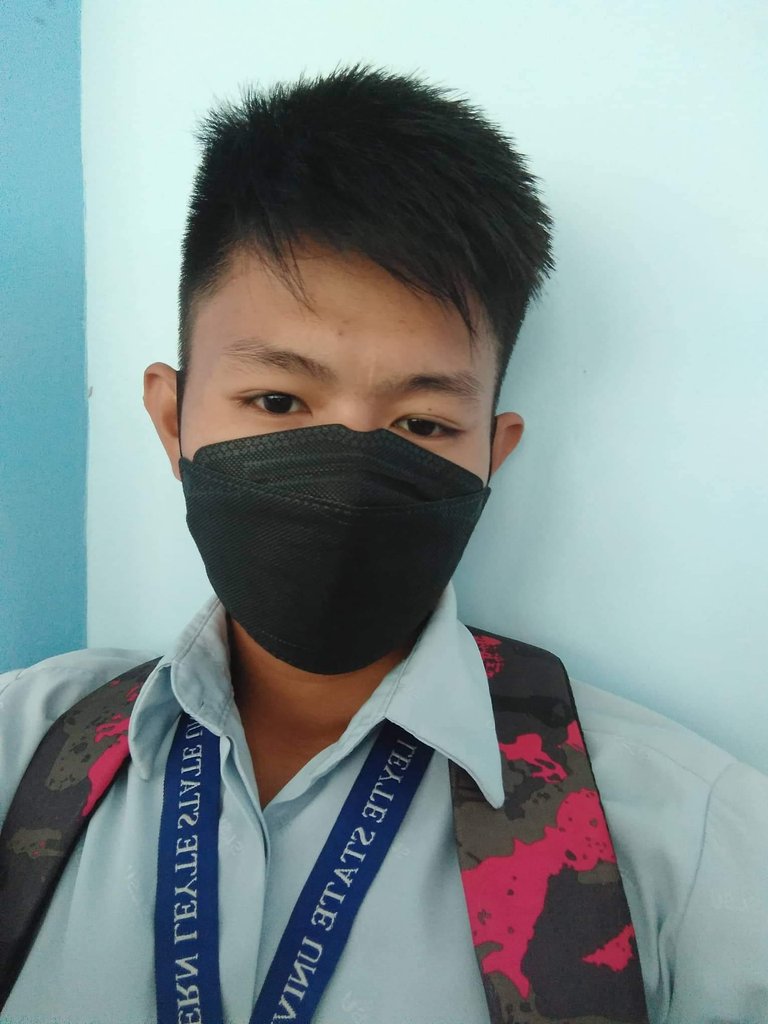 Hi, I am Nhaz.The second offspring of the family and the only son. We were four siblings, and I've got three sisters. A 26 years old guy. With my age, I want so share with you that currently I am still on the stage on pursuing my dream to have a degree. I am a 4th year college now, taking up Business Administration course. If you want to know why I am still in college even if my age is already 26, here's my reasons...
I was stopped schooling for more than 5 years because of financial status. I wasn't able to continue my study on college right after I graduate high school. To be honest, I enrolled that time but then I wasn't able to finished the first course that I took and stopped afterwards. But with those years that I stopped, I looked for a job and helped my family and sister with her studies. I was working in a market in our hometown for 1 year as a butcher of chickens and an all around boy. Also, after that, I went to Butuan City which was far from my hometown just to work in a store of tools and materials used for mining and other materials for building houses. With that, I able to support a little to my family and sister until she graduate.
When my eldest sister graduated at college, it was my time that I enrolled back to college. Currently, she don't have a work since she graduate because of the pandemic and she's still applying for a job. I do understand her situation. I enrolled last year 2019 as freshmen and that time was pandemic started the reason that we had our online classes. I can say that it's kind of a blessing in disguise for me because my parents don't need to give me allowance and money for the boarding house. So, during the pandemic, I went with my father working as his labor in a construction. I worked as his labor and he was the foreman. 2ith that, I able to save money for loads for my online class and I also able to save and give some to my parents. Until this year came, which I am a 4th year college student now, I stopped working with my father because face to face classes started again.
I am currently staying in my boarding house. I don't go home every weekend because the fare is kind of pricey. I've been dreaming to have my own motorcycle but then I just can't have it for now because of our situation. Of course, I can't ask more than what my parents can give me. So, I will do my best to have my own motorcycle on my own gain, maybe it won't happen now but soon for sure.
Hobbies
I am a sporty person as I love badminton, volleyball and sepak takraw. I also joined taekwando here in our university. This is one of my hobby going to school to play. And of course, it helps me found good friends as playing is on of our bondings.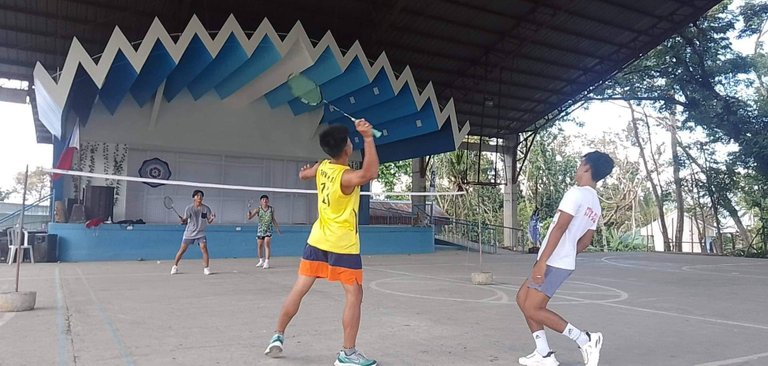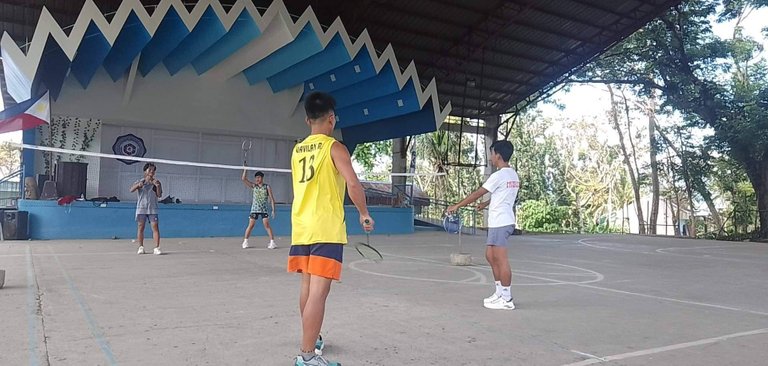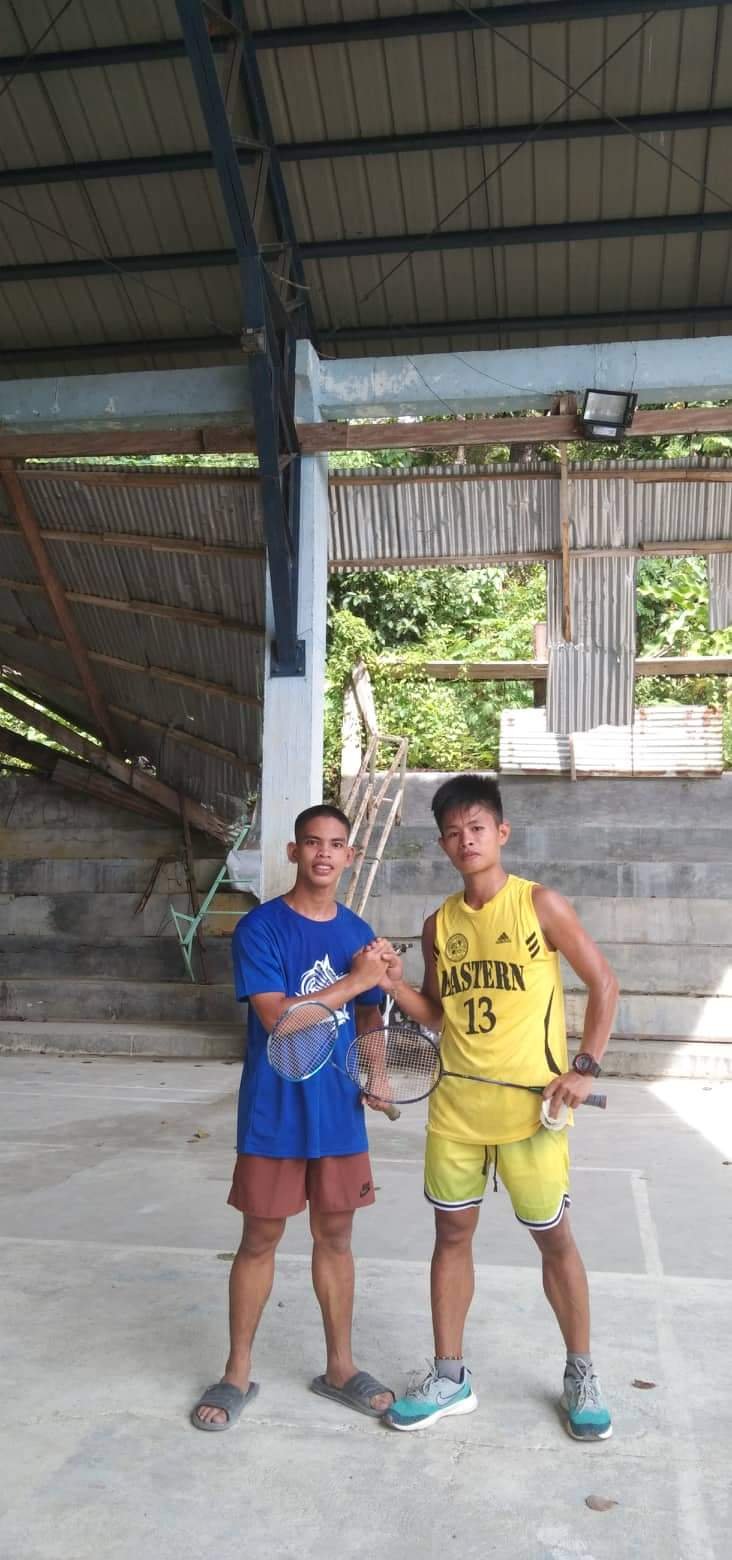 I also know how to sing. I love joining contest here in our school. I never thought that I will be this thicked face facing a lot of people while in the stage. Though I am not like with my sisters who are good at academic but atleast I am grateful with my parents coz I still have talent that I can be of used at school.
---
Anyway, I joined here with the help of Ate @zbabe , thank you te. It's because I need to find side hustles that will support me with my studies. You know, I don't have time to work as a labor or construction worker because were having a face to face class. And finding job here near our university is hard because it's located in the countryside. Hopefully, I will able to bloom here like others. And I also hope for a good stay here in this platform.
That would be all for this first post of introduction everyone and looking forward for my journey here with you. Thank you for passing by.
Nhaz01
---
---