Getting back onto the golf course again.
These are the good days.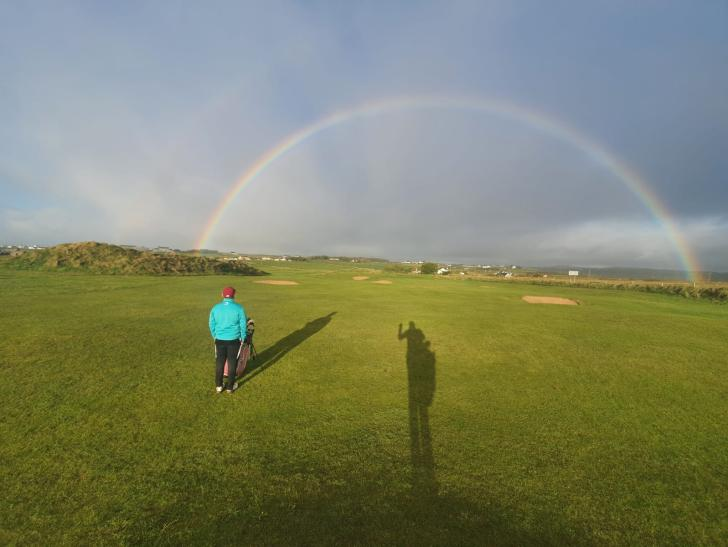 I'm a huge fan of golf. Have been since i started playing with my father as a young lad. I've never been good at it but always had the interest.
These past couple of weeks have been great. Not only has my schedule freed up massively since leaving the job. We are having the dryest November that i have ever seen in this country. A great combination for golfing.
I've managed to play four rounds in the past two weeks alone. That's the same as i've played in the past year i would think. Even last week I was out in shoorts with the sun shining down on us.
Even better is that some of my childhood friends have moved back to nearby towns aas well. Toiday i was out with two of my best friends from the school days. We are still close but with Covid it has been a lot of months since we met last.
Just being able to get outside, spend a few hours in the fresh air, meet old friends and enjoy life. That is what people need and i need in particular.
I like to play competitive sports too but there will always be a special place for casual sport like golf and the enjoyment of being outside and active.
It didn't hurt that i played really well and beat my two friends. That's always a bonus.
Anyway, we did get a small bit of rain but as you can see above it led to avery special rainbow that just covered the course nicely. It was the main reason for posting about my game otday but even just seeing that put me in a better mood and added a little enjoyment to the day.
I even rejoined my old club this week in a chow of confidence that i can actually keep playing consistantly. That and all the new kit that i bought during the week to look the part as well. Even if i can't play well, i can look well.
All in all it's been a great few weeks and loving life at the moment.
---
---