I actually won a prize playing golf this week. It's a miracle.
It's been a while.
It's been a while since i even played a round of golf.
One of the bes thtings that i have done since moving to my new village was join the local golf society.
They have one round a month in different courses across the country.
It was Adare last month and Kilrush this week.
Luckily this week was a team game which always amkes it more fun for the casual golfer. I haven't played a round since Adare so it's very hard to be competitive when your not playing much golf.
It's one of those game sthat you can pick up anytime but need to put in some hours to be good at it.
Kilrush Golf Club.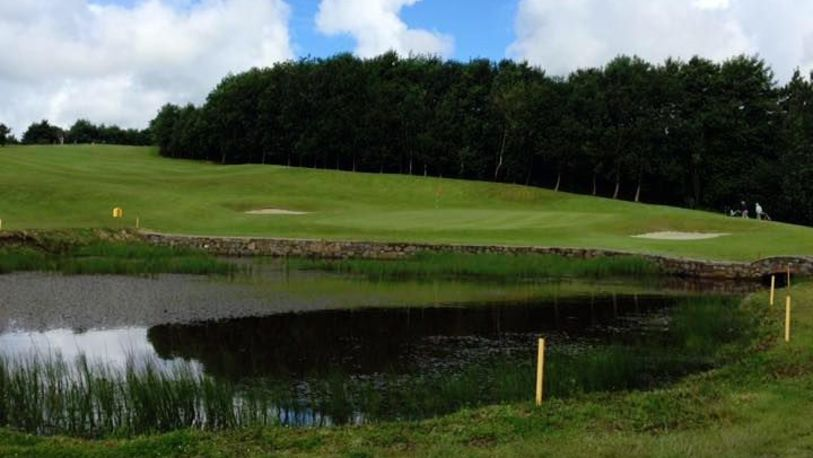 Ref: 2fore1.
This was a pleasent surprise for me actually. We grew up not too far form the club when i was younger but it was a terrible course at that time. Poorly maintained and very wet when it rained and it rained this week.
Rained a lot.
We were actually expecting the day to be cancelled becaue the weather had been so bad but luckily it cleared just enough to make it playable.
The format.
THe format for the day out was teams of four, modified scramble.
THat means that all of us drive off with a tee shot. We pick the best of those four tee shots. Place our ball there and play out our own ball for the rest of the hole.
We then use the best 2 out of four scores for the record and do this all the way around for 18 holes.
Our combined score was 104 points which was good going. We played well at the right times and couldn't have done much more than this.
Second was 102 and third place 100 points so there wasn't much room for error to win the competition.
I cna't claim much responsabilty for the win as it was a team effort but i did put in a lot of scores. My driving was very strong and we took a lot of them to play from over the day. My shots in between were fairly terrible and i couldn't get my irons or chipping to work properly. But at least my putting was strong and i din't leave many points behind on the green.
I don't care though and i don't care about the crappy prize that we will get form winning.
It was just good to get out playing again and have some fun. Winning is just a bonus for a good day out.
Posted using SportsTalkSocial
---
---