If you're confused about the upcoming Ethereum Hardfork. Coingecko has you covered.
Coingecko is a very handy source of crypto information.

They don't just keep track of the market prices but they also keep track of what is happening with those tokens as well.
They have published two recent posts about the upcoming Ethereum hardfork that should answer most questions.
The first is a full breakdown of the upcoming changes and it's parts.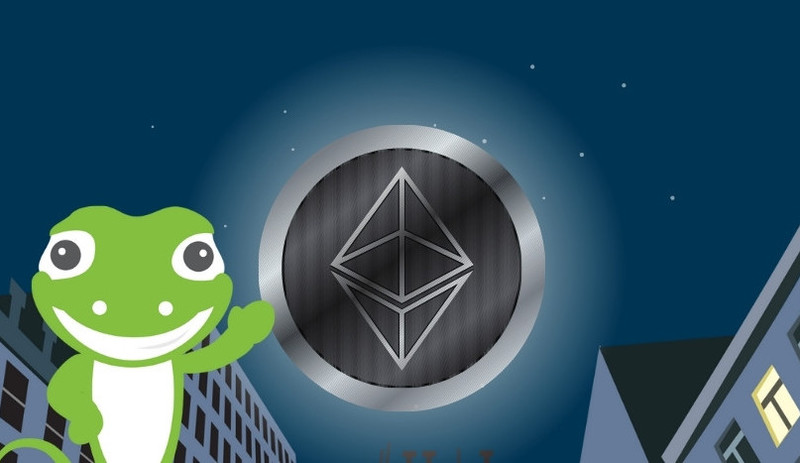 You can read the full article in detail here, Ethereum Upgrades: Understanding The Merge And Ethereum 2.0
Table of Contents:
Understanding Ethereum
What are the Ethereum upgrades?
Stage 1: The Beacon Chain
Stage 2: The Merge
Stage 3: Sharding
So why upgrade Ethereum?
What do I need to do for the Ethereum Merge?
What happens next?
These are all answered in the @coingecko post.
The key points.
For anybody who hasn't time to read the full post or who hasn't kept up to date then the main purpose of this upgrade is to switch from proof of work to proof of stake.
This will happen when they merge the existing chain with a new proof of stake chain (Beacon) and split the database into smaller shards that require less power to validate.
sharding encourages further decentralization, by lowering the barrier to entry for anyone wishing to run a node.
The point of all of this work is to make the chain cheaper to run and easier to scale in the future. The hope is to fix a lot of the current issues that plague the chain and make it more useable for future developments.

The second post is on their mailing list
Their mailing list is a handy way to get the day main events and today it also has a focus on the Ethereum upgrade.
Chainlink announced that it will not support any PoW Ethereum forks after Ethereum's Merge to PoS.
Chainlink also assured the community that the protocol and its services would be operational throughout and after Ethereum's Merge. To ensure minimal disruption, Chainlink is conducting a thorough quality check.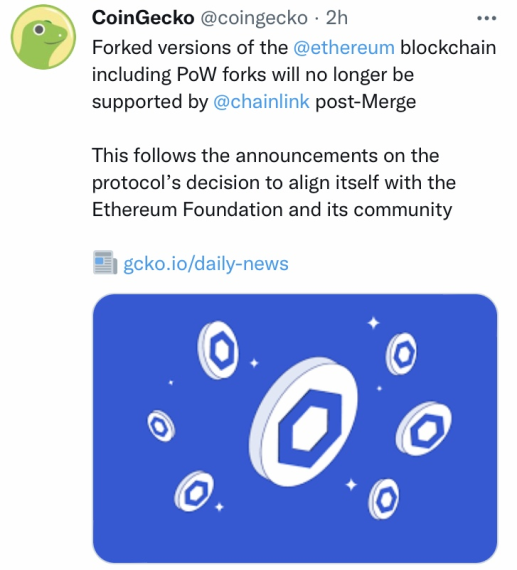 The full newsletter can be seen here, Or you can sign up on the coingecko site to get a daily dose of crypto news.
Disclaimer.
All information, images and quotes have been sourced from the coingecko website and newsletter. Links in the main post.
Posted Using LeoFinance Beta
---
---