Leofinance then and now.
What's changed?
That depends on when you got here but from a person that was here since the airdrop on day 1 it has definitely changed for the better.
A whole hell of a lot has changed with the Leofinance eco-system compared to the first website that they launched.
What you see now is a fast, smooth and slick version of what used to be a slow, buggy and boring website that showed financial hive content.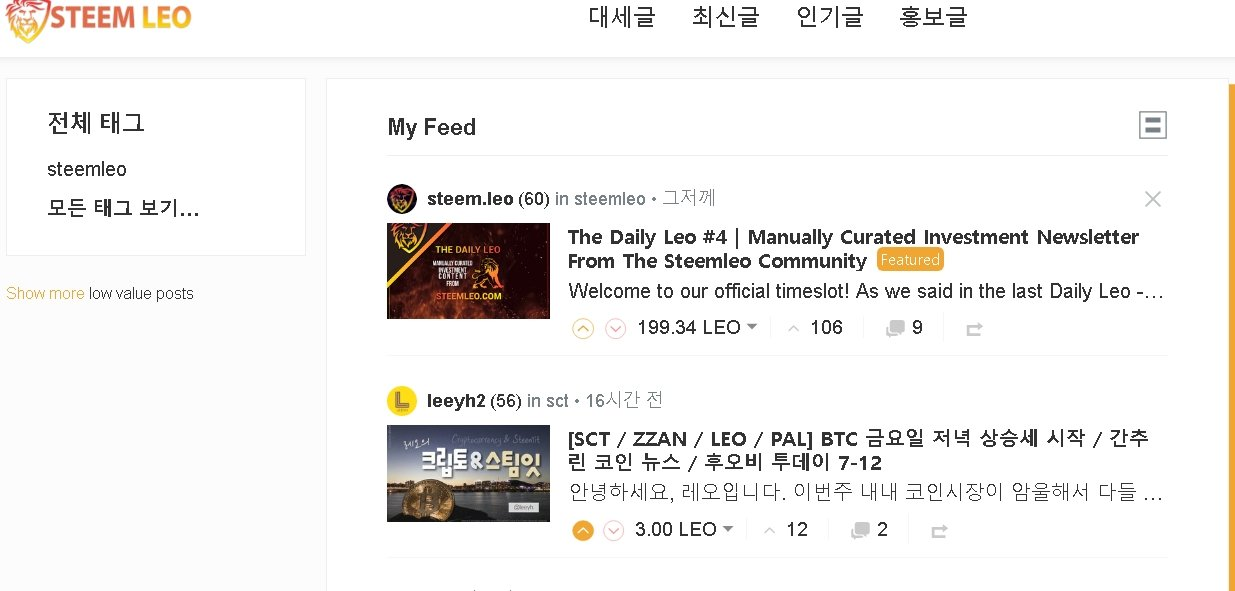 It wasn't great but we didn't know any better after three years of writing on a beta crypto site.
When Aggroed first announced tribes I was very excited as it was one of the features that I had been wanting to see on hive for years.
Separate, tokenized communities that can be customized to fit the content with in built ad revenue and an easy onboarding process.
Basically what we have as leofinance today.
Unfortunately it's not the standard as the hive-engine team never fully developed out the concept to where it should be. What we need is hundreds of leo's all tied onto hive and running unique communities separate to each other.
Luckily Khal and his team have stepped up to the plate and built the product that it always should have been. Hopefully he will patent it and multiply the site into hundreds more.
LEO Then.
Leo then was just a simple concept when it was launched.
Create a separate community for financial and crypto content on the now hive blockchain.
At the time it was impossible to separate or moderate content properly and the hope was that tribes would fix a long standing issue around content discovery.
The site launched and did it basic function by letting us write suitable content for the leo front end while earning the new LEO token.
It wasn't anything special at the beginning but over time has added a lot of unique features and important upgrades to the old site.
This has brough us to our current version three years later which is unrecognizable from the original website.
LEO Now.
Three years of constant development has led to a much better experience for the end users.
Leofinance.io is now a fully formed web3 community built around finance.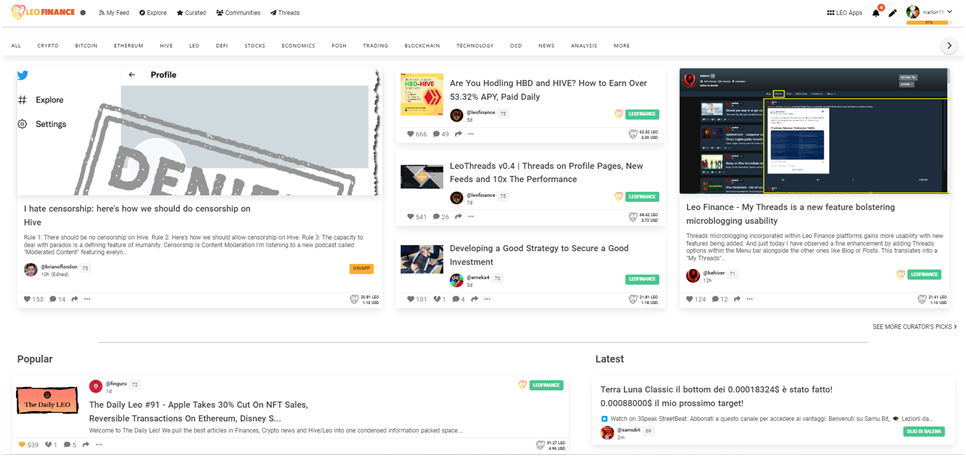 The blogging website has since added,
Easy onboarding.
Featured posts.
Wallet page.
Community pages.
Micro-blogging.
Moderation.
Ad revenue.
Community initiatives.
A web2 feel with tokenomics.
Everything that we envisioned a real web3 community to be back in the early days. It has taken time to get there but development has been strong and steady all the way through.
Now we have a finished product that can be shared with anybody as an access point to crypto and web3.
That is just what has been built on the blogging site. What started out as a financial community has evolved way past that point in the years since. Now we have a full blown financial eco-system.
Cubfinance.
PolyCub.
Leofi.
Multi token bridge.
Leodex.
Hivestats.
Leofpedia.
Apps bridging across multiple chains with multiple ways to get involved in the eco-system.
We have come a long way from just blogging for tokens. This is just in three years of development. The real question going forward is how much will be built for the next three, or the next ten.
LEO in the future.
This is where things get interesting. The price of LEO has dropped over the past couple of years and yet the eco-system has never been bigger or better. I think that the majority of us know that price will catch up with value at some stage but until then I wonder where we go next.
The probabilities.
Leotube - A collaboration with 3speak to integrate a video platform.
Cubfinance expansion - Everywhere. Avalanche, Thorchain, Cosmos, ect...
A separate micro threads app for the phone.
Moderated communities set up by users.
All fairly reasonable developments and ones which have been talked about in the past.
The possibilities.
A community launchpad - Replicate the leofinance blogging site with ready to go communities for sale. Leo to sell, maintain and upgrade all of them for a set fee in LEO.
Leofinance game - Think of any of the Sim games but using a real investment to create your city or business and try to make it successful.
Leofinance academy - Create courses to educate and onboard large numbers of users to hive, leo and crypto.
A giant ponzi scheme to make all of the OG LEO holders rich from silly investors using NFT's of some sort - Just checking if your still paying attention.
A bit less probable but there is plenty of time for new ideas and developments from the leo team.
It will be interesting to look back in three more years and see how far that we have come from this point right now.
I think that we will be surprised to see what comes next but very happy to have been here from such an early point.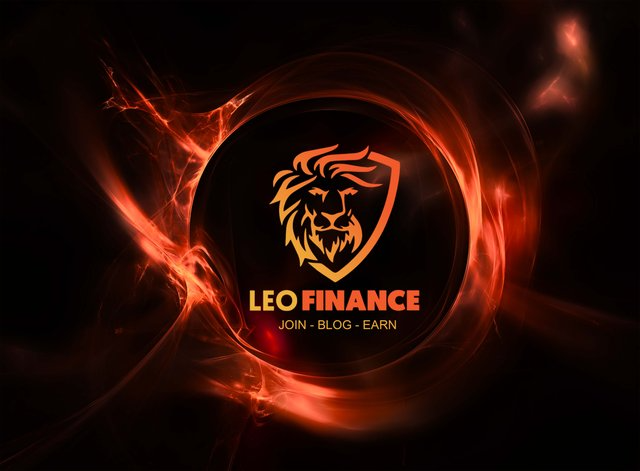 This post is part of the latest competition from @leogrowth here.
I wonder who can make the most thorough post describing and comparing how Leo Finance was back when they joined the platform vs how it is right now?
What better way to encourage Lions to join this contest than to have TEN prizes of 150 $Leo each to allow them to power up?*
Worth everybody making a post and giving it your best shot.
Posted Using LeoFinance Beta
---
---