Man United 2 - 0 Villarreal. Get that man a contract.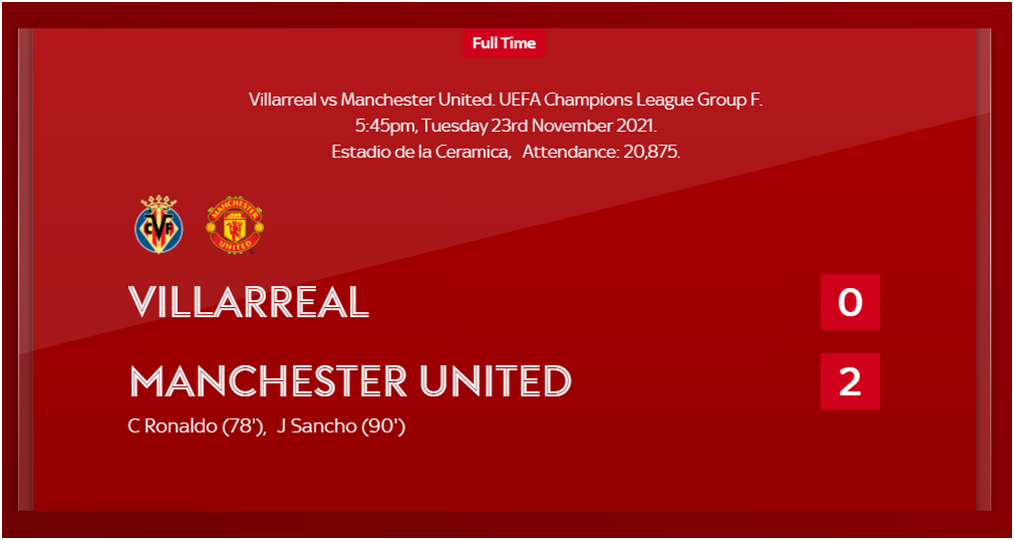 Carrick for president.
It worked the last time. Football used to have no room for sentiment but Solskjaer got a long way on good feelings.
Don't get me wrong, he improved the situation at the club, brought in some good players and in my opinion did as much as he was capable of.
That worked out fairly well with the young players and home grown talent. Fernandes kept him in the job for a long time by driving the team forward but the writing was on the wall this season.
Ronaldo is doing what he was brought in to do but you have to think that it's hard for a manager to be the dominant voice in the dressing room with him there pushing the Ronaldo agenda.
He wins games but it's at a cost. To get the most out of him in a team, you need players like Keane, Van der Sar, Pepe and Ramos that can hold their own. That and a manager with enough respect to be the boss and make big calls unnapposed.
Ole did as much as he could with what he had. Then he reached a level. He didn't have the experience or the skills to make the most out of the players that he had.
Inspite of all the problems, Carrick has managed with one win to top the group and qualify for the last 16 with a game to spare. A couple of wins in th eleague and suddenly the future is bright. Just be careful not to give him a contract as thats exactly what happened the last time.
Who is going to be the next manager?
No idea as there are not many options out there.
The ideal would be Zidane. He has already refused.
The papers say Pottetchino. He hasn't won anything of note. People just like him.
I vote for Rodgers. He has imporved every team that he has managed and done it at reasonably high levels. After that, the pickings are slim. All the top managers are already with good clubs.
Any other options out there???
---
---