Splinterlands focus chests. Target your dailies or season rewards?
The new system has changed the game.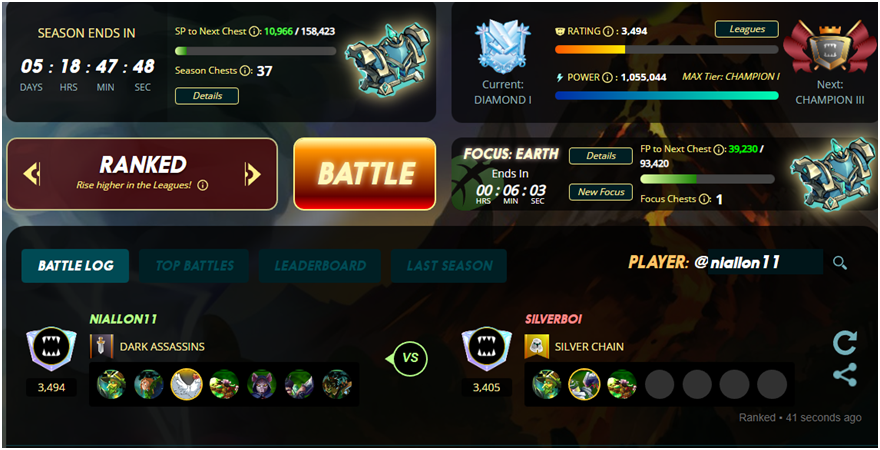 There was a time that the choice was very simple.
Log in.
Hit your daily quest.
Move up the ranks.
Let your mana recharge.
Receive your season chests.
Rinse and repeat.
But that won't work any more.
Now when you log in there is a choice to make.
You have a daily focus in front of you but it is just done by splinter at the moment.
When you look at your oppositions history it is very obvious who is chasing daily chests and puts them at a disadvantage.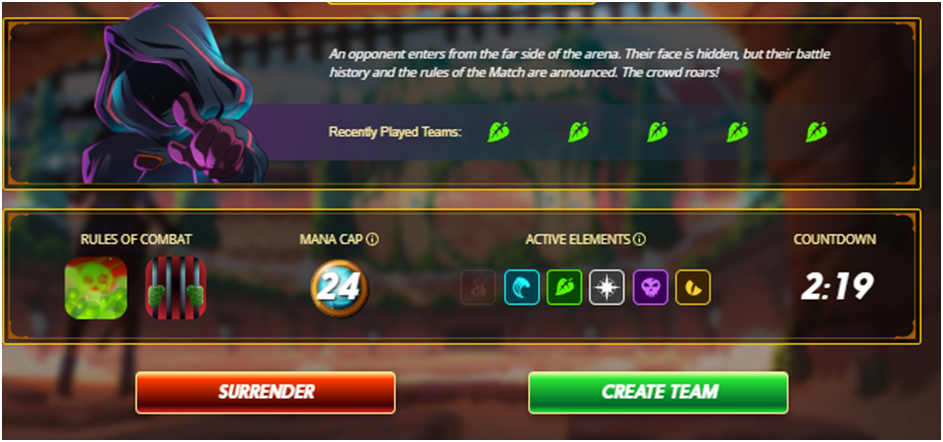 Look at this player with the same level 8 Obsidian for every match. I wonder what team they will select this time?
Then you can run down your mana trying to get one more chest.
Where do you draw the line?
There is no guaranteed number of season rewards now.
It all comes down to winning matches.
Then the quality of your chests depends on your highest ranking from the previous season.
I normally get 80 season chests. How likely is that now?
Will the rewards be better by getting higher in the long run.
Thoughts?
My thoughts on this are leaning towards raising my win rate.
The more games that you win the faster you will stack up the season quests.
I know that there are a lot of smaller factors in how quickly that you can get the next chest but over all I feel that the value is in keeping up your win rates. Getting as high as possible in the leagues.
Racking up as many season chests as possible.
Keep your mana at a reasonable level.
The rewards are weighted to be more valuable the higher that you are in the leagues, so while my daily chests are usually only 4 or 5 now compared to 15, they have been a lot better than other seasons.
If I can bring this up to 80 chests in the new system that are more valuable then i think it will be much more valuable for me. 80 higher rated chests should give a big pat out at the end of season if i can reach that goal.
That will be the real challenge with the new system.
Trying to resist the temptation of chasing daily rewards to hit a big result at the end of it.
It will be interesting to see how it plays out compared to previous seasons but even form the few chests that i have gotten so far it's easy to see that there are less potions and more DEC in the rewards.
Try for yourself.
If you haven't played the game before then now is the best time to join. Today is much better than tomorrow and a lot better than later.
Cards worth a few cents now will have a much higher value in the future as the print runs out. We have a strong community and seen this happen every time as it grows with the game.
Link to the game here,
Posted Using LeoFinance Beta
---
---