Time to hustle even harder.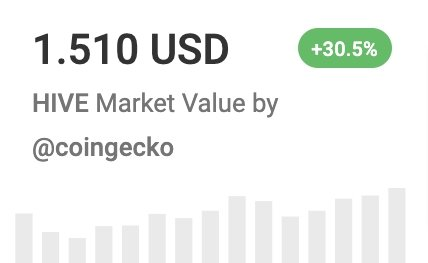 Hustle as a user and as a community.
Happy, "New ATH day!!!".
This is becoming a regular occurrence at the moment as Hive is finally picking up a bit of momentum as the rest of the market stalls.
About time, most of us would say. The funny part is that now we are making good gains. You will see a lot more activity across the chain as casual users see the dollar signs and realize that they can make some good money from being active.
We have a couple million accounts but only 20k active users across the blogging sites. I can guarantee you that will change as the market goes up. Unfortunately for these users, they did not realize that 1 hive = 1 hive and always has. They just didn't hold the same long term value in the token to feel that it was worthwhile earning it for free.
Meanwhile others have been checking in and working every day to earn hive while the competition was low. Stacking and stacking for a time when the price did catch up to the value. Now that we have some stake it means we will have to hustle even harder as things get busier around here.
The reward pool will be more widely distributed which as much as we don't like to hear it can only be a good thing. I know that we all like money but the fact is that for long term growth to happen, we need the users more.
I have often written about momentum being a big part of success and now we will see if i as talking out of my arse or not. ( I usually am to be fair.)
@splinterlands is still the number 1 blockchain game.
@leofinance is releasing 2-3 phone apps for their tribe.
@edicted wrote about 4 potential airdrops to hive holders in the next few months. 4 new airdrops.
This is all positive momentum. This is a platform that we can build real growth onto.
People are starting to look at hive now and realize that there is something behind it.
This is the time to start shouting across social media about what we have and hat is about to come.
We can hustle hard as individuals but it's even more important that we hustle as a group to spread awareness and to bring in more users for the eco-system.
I have said in the past, that when we hit $1 hive that we will see some of the old users flooding back in. We are at that point now so it's a good time to jog their memories that they have a hive account and that it is waiting there for them to jump back in and get involved again.
In business terms, it is 15 times easier to retain and existing customer than to try and get a new one. Old users already know how to operate on the system and it's just a matter of giving them a good reason to do so.
Posted Using LeoFinance Beta
---
---