Who the fuck is Rangnick?
Probable new United manager, Ralf Rangnick.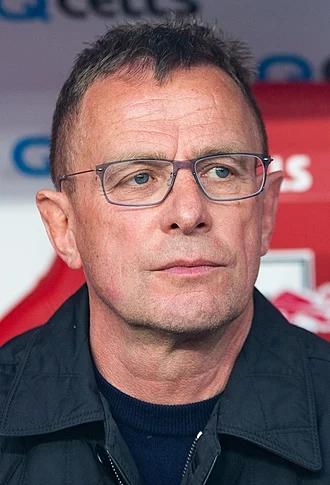 Turned on the news this morning and saw this lad all over it.
Manchester United set to appoint Ralf Rangnick as interim manager
Rangnick, 63, is currently head of development at Russian club Lokomotiv Moscow. He previously worked with the Red Bull teams in Salzburg and Leipzig, and finished second in the German league with Schalke in 2005.
Ref: Skysports


Never heard of him before in my life. Had to check out his Wikipedia just to find out anything about him.
German, ex pro.
Head of sport at Lokomotiv Moskow.
Coaching since 1983
Bounced from club to club.
Spent a long time at RB Salzburg.
Pushed a pressing attack method.
I did see alot of RB Leipzig across the european competitions and they had style. Played fast attacking football and had solid teams.
I don't remember this guy being part of that setup but from reading his bio he obviously has a long record of being involved with European level teams and his philosophy should play into Uniteds group of players.
They still need to sort out the defense but this could turn out to be a better appointment than i first though. He is coming in as a caretaker manager to finish out the season but we will see how that goes. If things go well that can often turn into a longer time appointment.
Unted need something different.
I wrote a few days ago about ole getting the sack and what United needed to replace him.
I don't know if this guy fits the bill but he is established.
Seems to be tactically strong.
Has a strong managerial personality.
Has to be better than Carrick. (This last one should be a given.)
Fuck it.
Who doesn't love a german manager with an attacking philosophy and a cheecky smile.
Oh wait. That's Jurgen.
WE'll have to make do with this other lad.
---
---