Out in the garden - preparing for Summer
Tonight was time to plant our summer bulbs in the pots that line the little path up to our front door. I cleared out these two pots of the dead material inside them and planted 2 kinds of bulb in each, as shown in the photo below.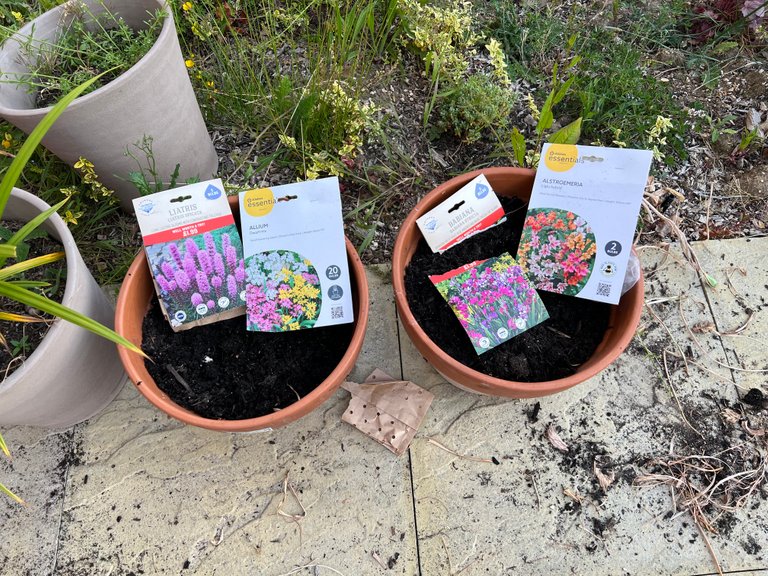 The pot on the left, we have Liatris Spicata and Alliums. On the right there is Babiana and Alstroemeria, one of which I'm not convinced is going to work out, as the bulbs seemed to have crumbled apart, so we shall see.
There are a couple more packets to plant out this week, which I shall do one other evening.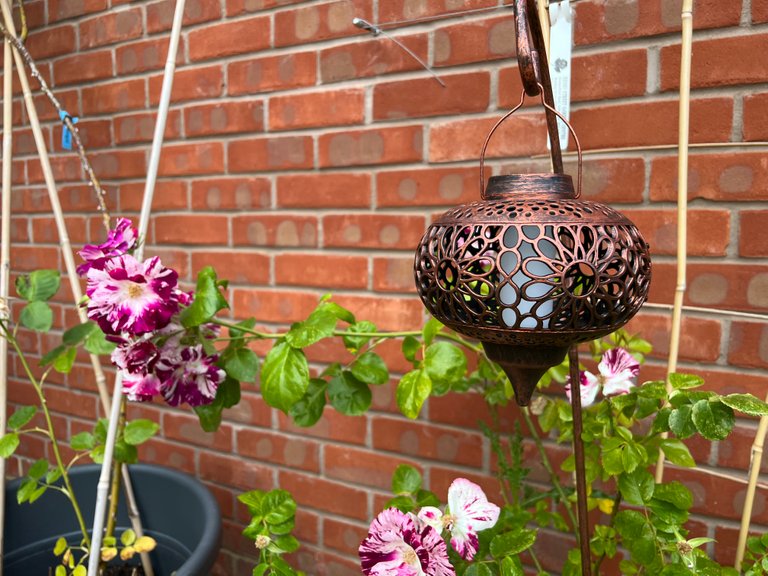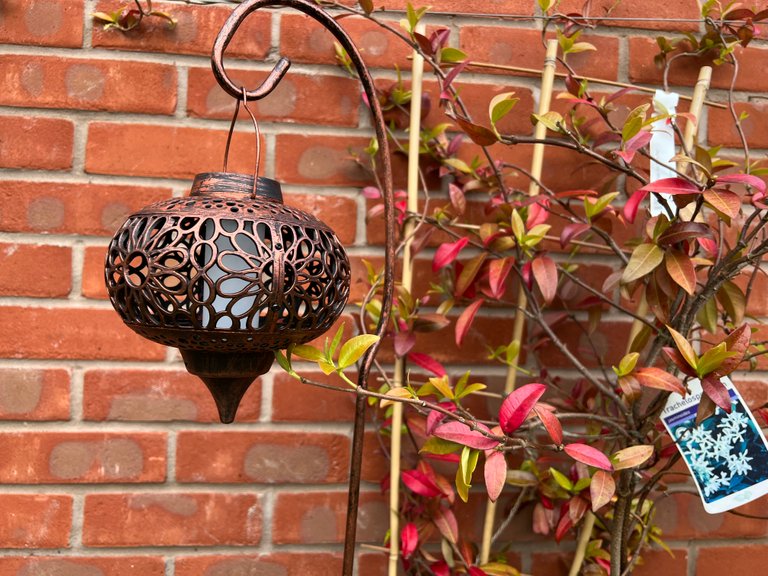 Meanwhile out in the back garden, which isn't all that big but a nice manageable space, I've installed some solar powered lanterns, four in total and they are great. You can buy them at most garden centres. I've got some festoon lights to put up as well shortly, that'll be a job for the weekend, they need to be suspended across a series of hooks, so drill needed and a solar panel pegged into the ground to power them.
Looking out there now, as I write this at 23:25 on Wednesday 7th June, they are glowing beautifully and flicker like old gas lanterns, so cool.
---
---