Weekly update - Getting back into the flow(ish)
Hello everyone, I seem to be going down with something, so not feeling 100% at all. Whilst we were away, staying in touch with family and friends who all live quite close to us, many of them have been unwell, a summer cold, flu or something. So I am glad it's Friday, it's been a short working week for me, returning to work on Wednesday after a lovely week off. I will come back to the photos and videos I captured soon, there's a lot of them.
I wanted to take a snapshot of where I am at with Hive right now and where I'd like to go from here. Let's take a peek at some stats because we all love those!
My HP at the moment is 1,848.46 HP, so my account is still relatively small compared to others.
Past week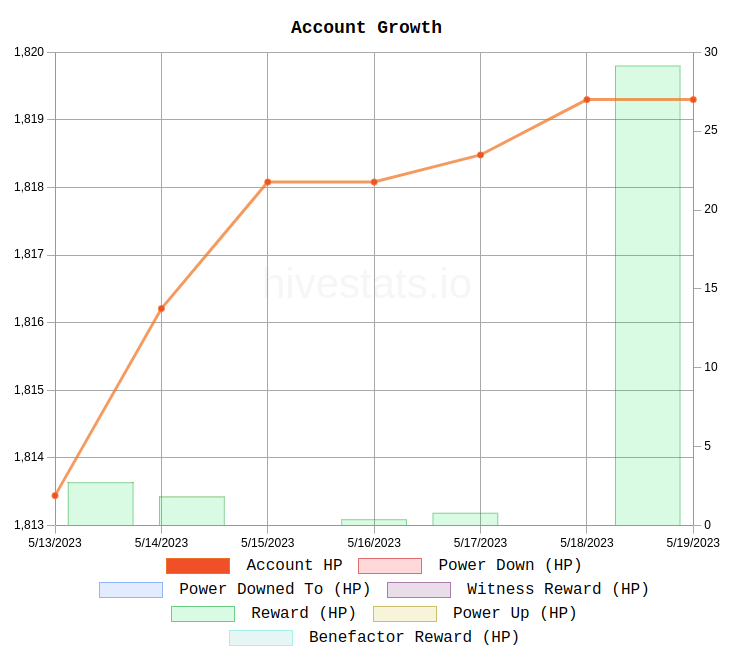 Past month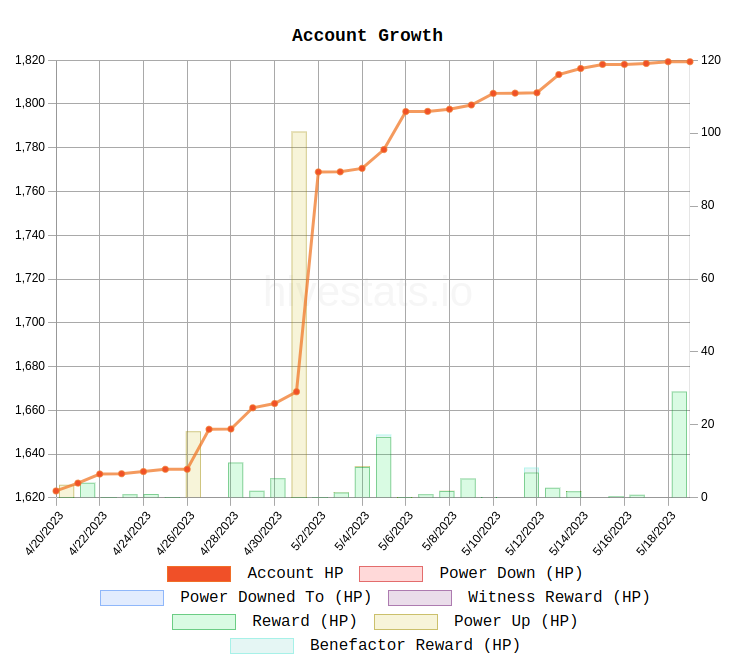 The past week has been pretty good, this morning I received 29HP out of nowhere, trying to trace that one but it's something of a record for me as a single payout!
The month has been great, I powered up 100 HIVE on the first of May and there has been a steady climb since then. A growth of around 200HP in a month isn't bad. If I could keep that going that will be great.
Target wise, can I hit 10k HP by the end of the year? Hmmm, 4k might be more realistic, let's see. I will need to continue raising 100 Hive each month to achieve that and might revise my DCA strategy or I can just not worry about it too much, as I believe we can all achieve our goals in time, it's just that for some people, it takes a bit longer!
New community!
I was really excited to read that @steevc had created a new community Audio Production which I've subscribed to and will contribute to in terms of my software knowledge.
Hive Sound Library
Whilst I was away I did have some time to play with an amazing new synth called HILDA and a few other effects with that. So I've material to share and just need to find some time to curate all of these things together and post them!!!!
Have a great weekend friends!
---
---