Spaghetti with Tomato Sauce Recipe 😍
Hello everyone💛
It was the last working day of the week and it has been a bit of a busy week for me. That's why I chose the easiest dish to make for tonight. The first dish that comes to mind is pasta:)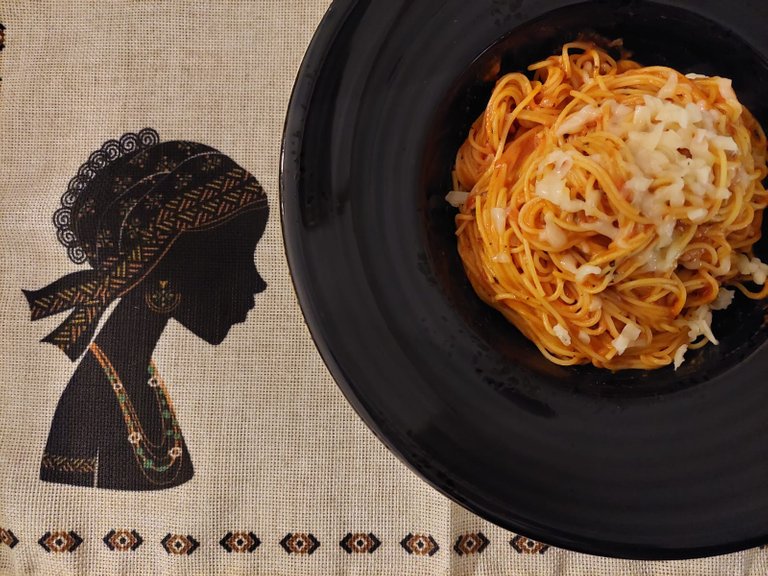 FAST AND DELICIOUS in one pot without using any other utensils:)
In fact, I was so lazy that instead of boiling the pasta, draining it and preparing a separate sauce, I cooked a delicious pasta cooked in its own sauce.
Actually, I cook it this way especially when I make pasta with tomato sauce
It soaks up all the sauce and the flavor remains hidden.
If I want to double this flavor, I bake the vegetables and prepare the sauce in this way, I will show you later.
Now here are the ingredients for this delicious pasta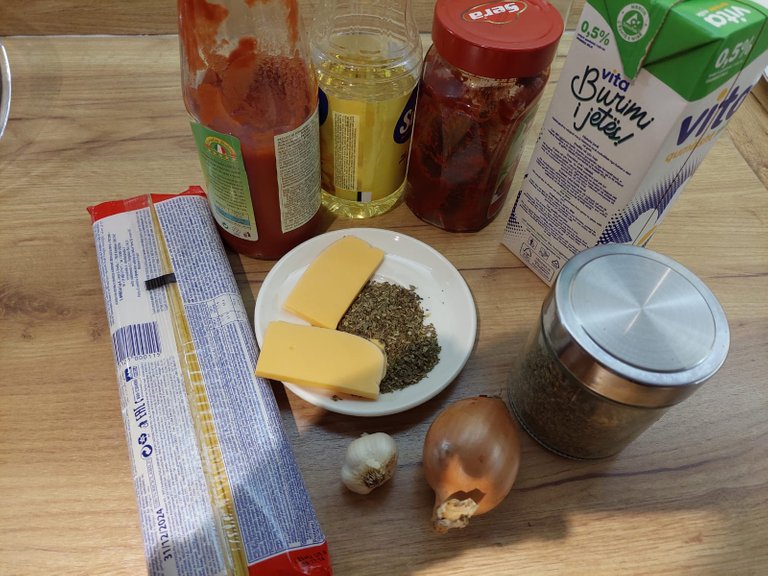 -A packet of pasta -Tomato sauce
-Pepper paste - Ketchup
-1 onion -1 clove garlic
-1.5 glasses of milk -Cheddar cheese
-Oil - Dried basil
First of all, we chop the garlic and onions into cubes and cook them by adding oil.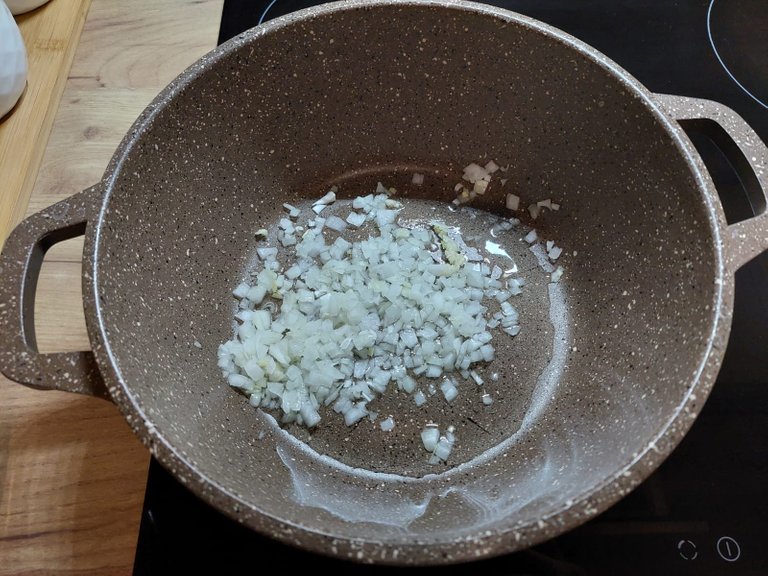 Add tomato sauce and tomato paste to the cooked onions and continue cooking.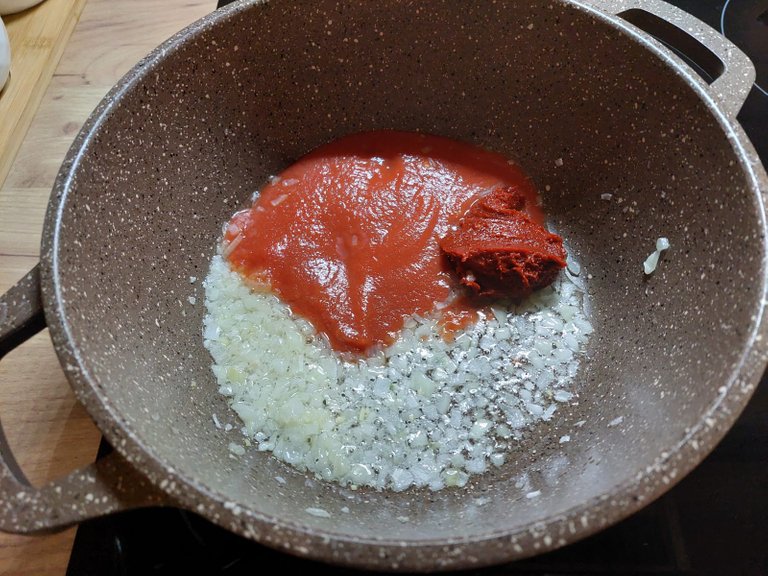 When this sauce boils and cooks a little, add the milk. The milk acts as the cream here.
Then add the cheddar cheese and basil.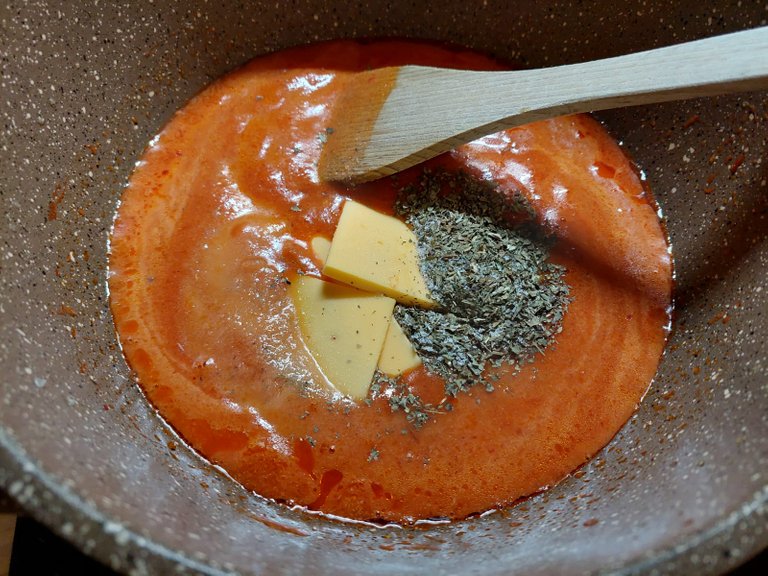 At this stage, add hot water to the sauce and bring it to a boil.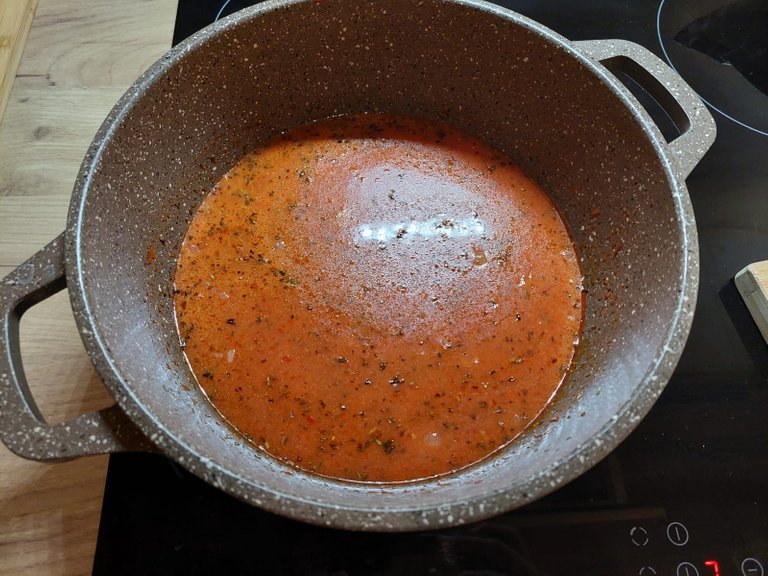 I chose spaghetti pasta and put the pasta in the hot sauce.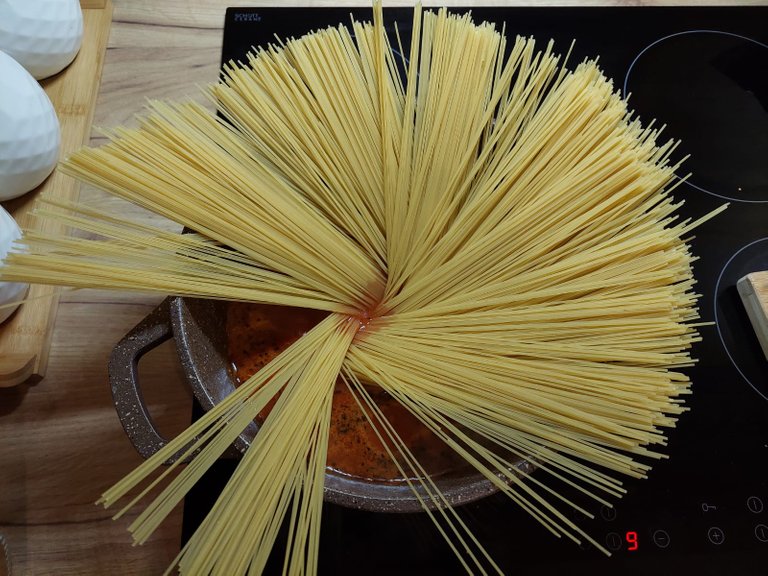 Now we reduce the heat in a controlled manner, stirring the pasta from time to time and wait for it to absorb the sauce and cook.
Just this much pasta cooks in about 7-8 minutes. It may vary depending on the type of pasta. Or however you like to cook the pasta, then remove it from the stove. When I make this sauce, I prefer it a little overcooked.
I put the pasta on the plate and grated some more cheese on top. It melted with the heat and gave it a nice flavor.
We like to eat this menu especially when we are in tight times. Sometimes when I have a pasta crisis at night :)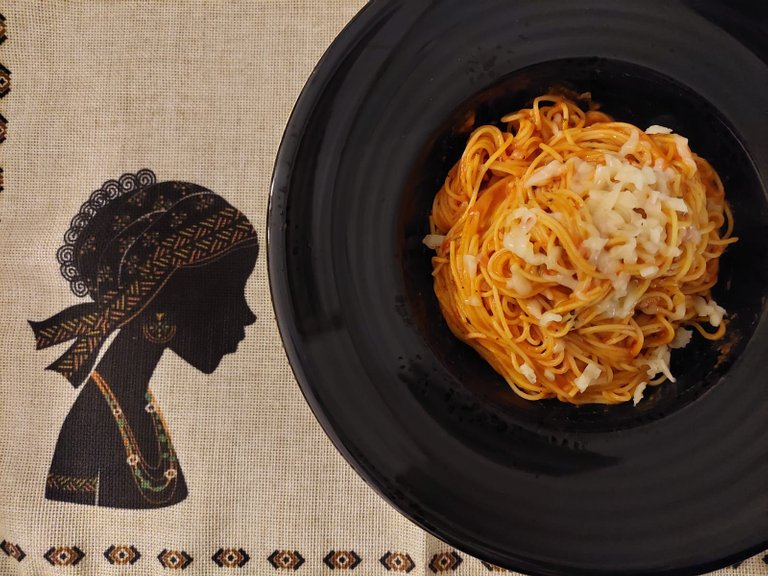 I easily made dinner with fried chicken pieces on the side.
Bon Appetit.
I hope you liked it.
Stay with love. 💛
All photos and content are my own.
The photos were taken with a Samsung A72 smartphone.
All work is mine unless otherwise stated.
---
---