Bac My An Market - One Of The Famous Markets In Da Nang City
Hi everyone in Market Friday community. How are you today? Hope you guys have a great day! I'm Niiva and this is my first article in this wonderful community, so I'm very excited and grateful if you support me also my this post, thanks a lot. And today, the reason I write this article is that I want to introduce to you one of the famous markets in Da Nang city - Bac My An Market. If you have the opportunity to come to Da Nang, this is a place that you can not miss. So let me show you in this market in more detail!
Bac My An Market is located at 25 Nguyen Ba Lan, Bac My An, Ngu Hanh Son, Da Nang. My accommodation is near the market, it takes about 10 minutes from my inn to this market, so this is where I often go to buy food and shop for clothes. One thing that I really like this market is that it has a lot of food stalls and delicious foods. And now I will introduce to you some famous foods that you have to try when come here.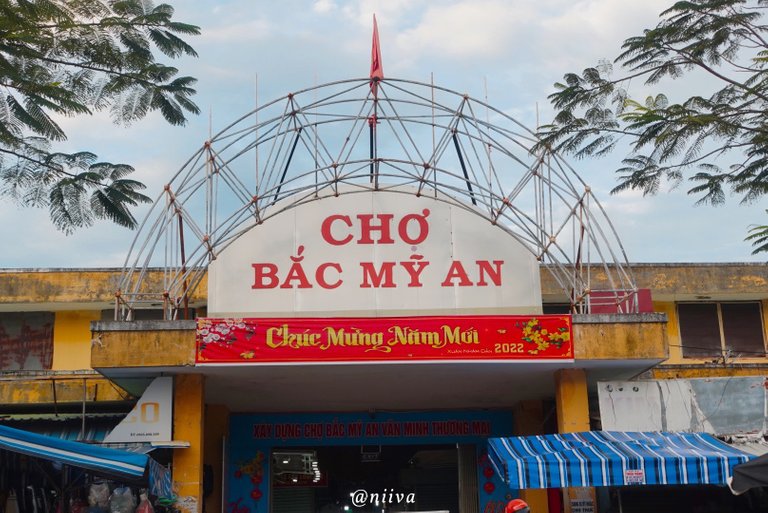 Firstly, referring to Bac My An market, people always remember Miss Van's avocado ice cream, this is a famous ice cream brand in the market that sells a lot in one day, many people have to wait in long lines to buy it. If you are still in doubt, you can search the top must-try when you come to Bac My An market on the internet, I believe this is one of the first foods that appear. There are many different types of ice cream such as durian ice cream, custard cream, jackfruit ice cream, ... Besides, there are sweet soups and smoothies, but the avocado ice cream is the best-selling ice cream here.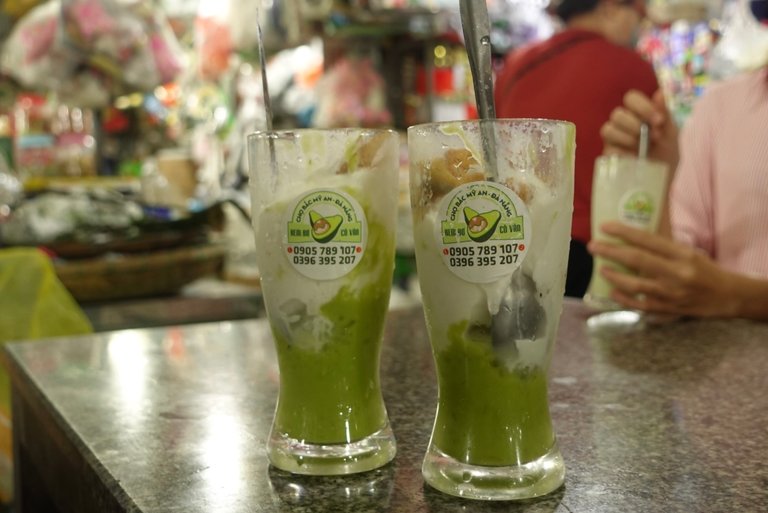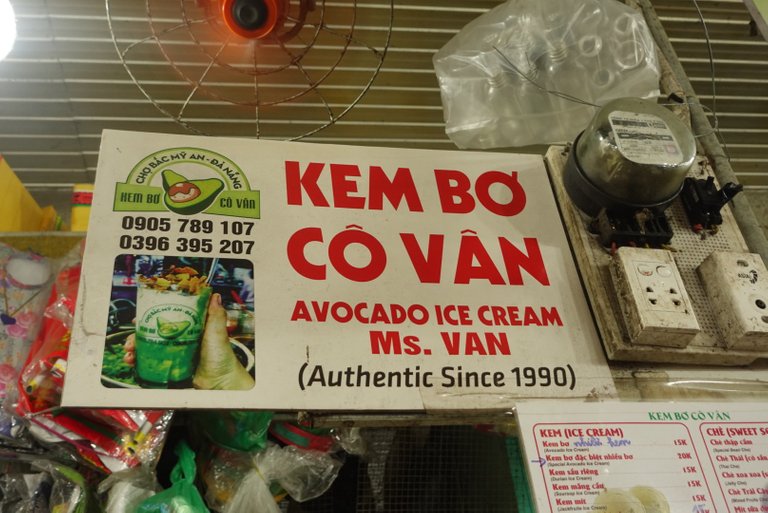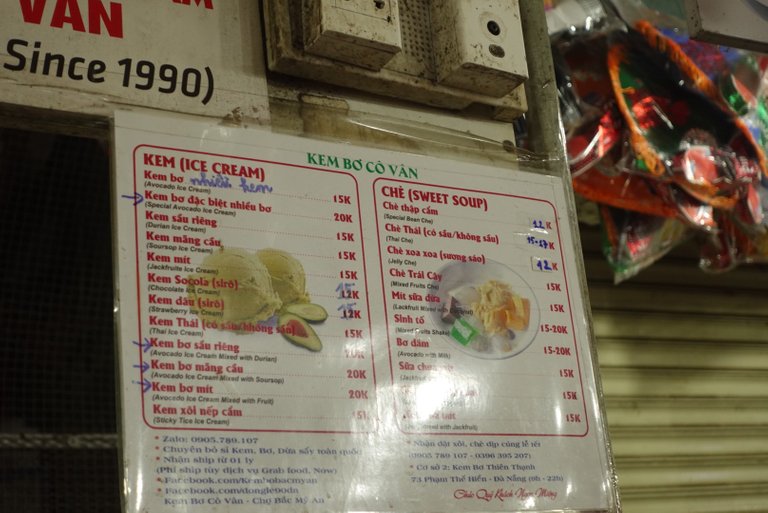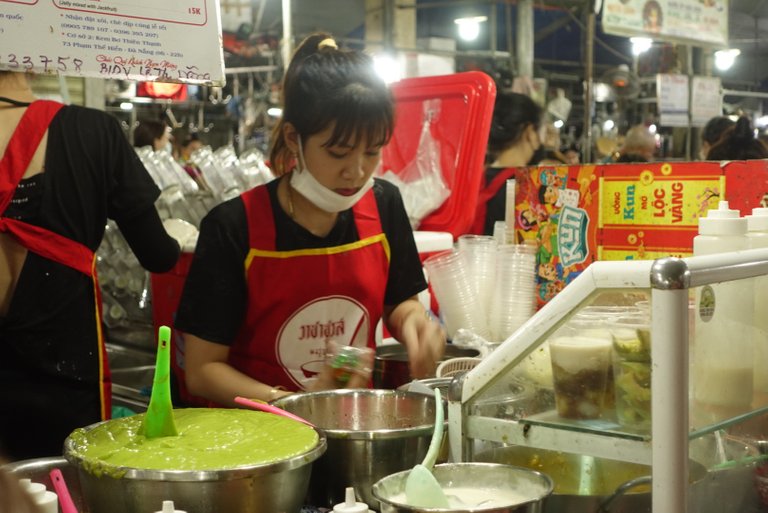 After eating ice cream, I looked for some new foods to try. Since I was still hungry, I decided to eat mixed noodles, and this was also the first time I tried this dish on the market. Noodle will be mixed with other vegetables to create a unique dish, it's really my cup of tea. After mixing, they put on a small plate, served with baked rice paper. Although it was my first time trying it, I really enjoyed this dish, I will definitely eat it when I come to this market next time.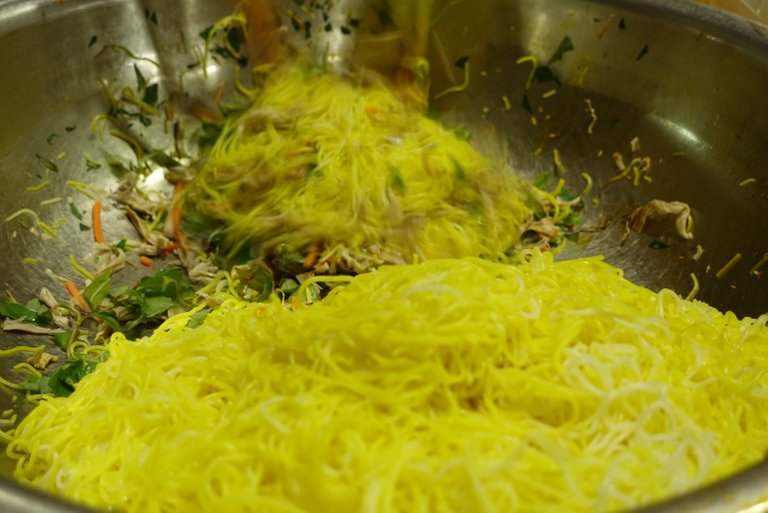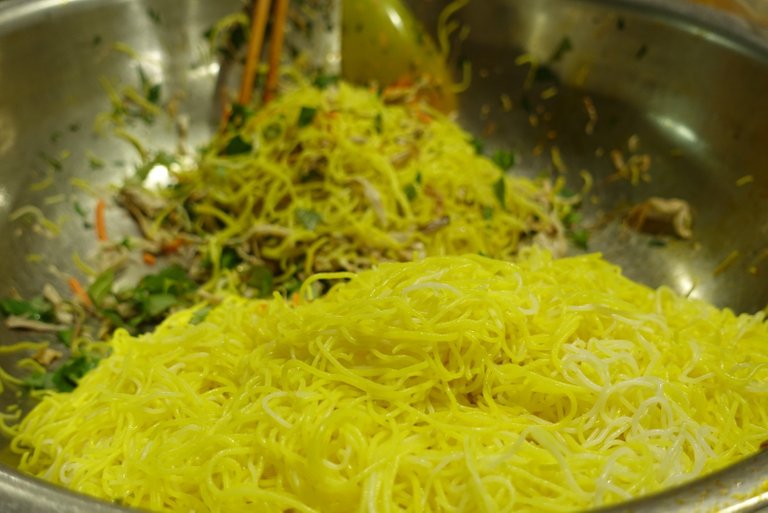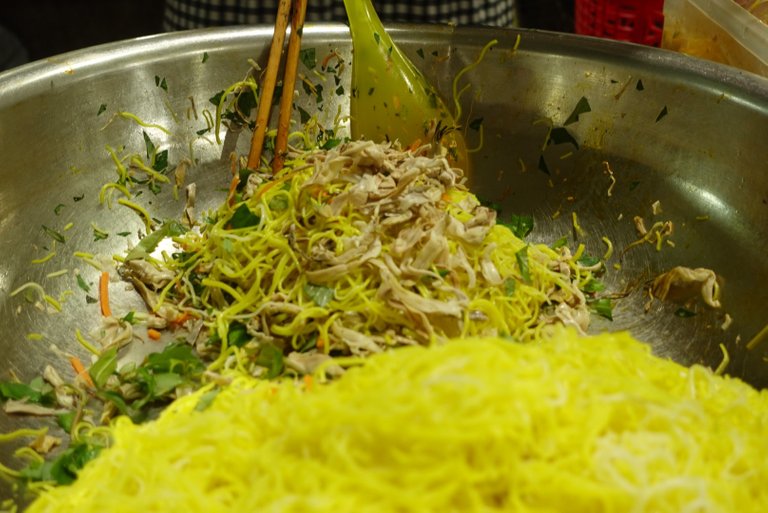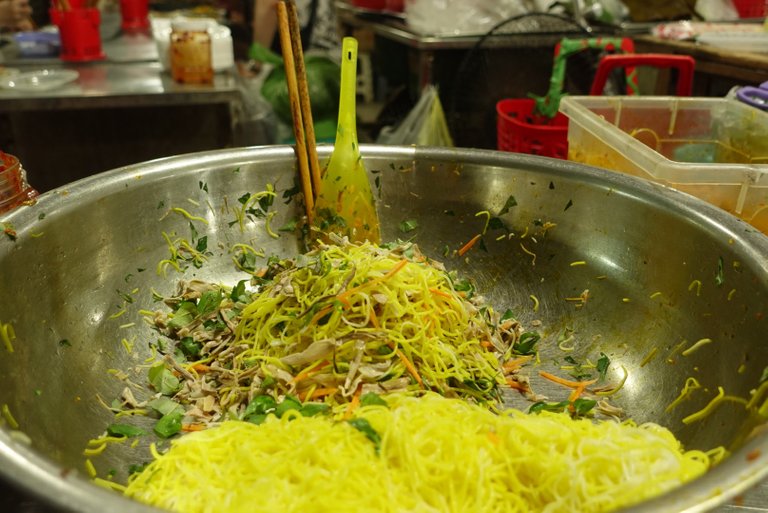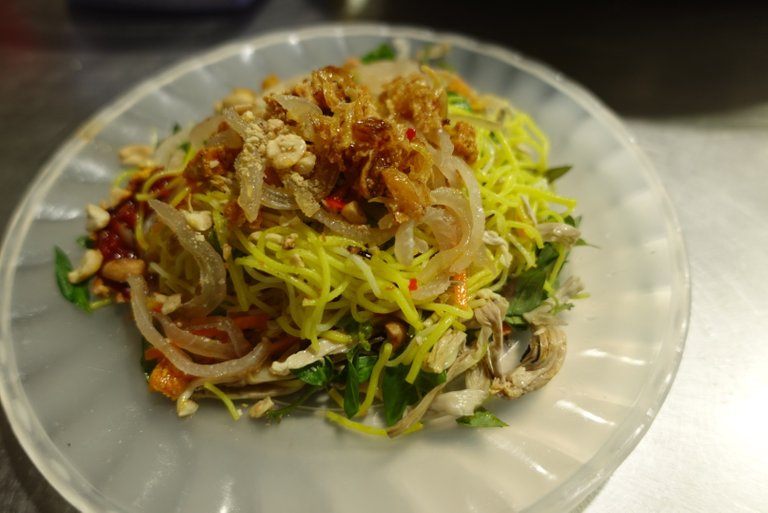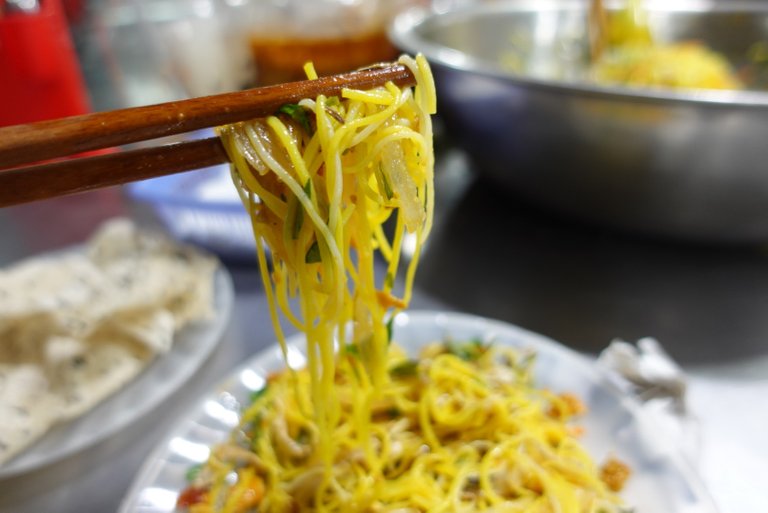 I came across a barber shop near where I ate in order to take a few pictures to keep as a souvenir. What especially made me photograph this barbershop is that because this is a typical barber shop of the old days. When I was a child, about 5-6 years old, I was often taken to the barber market by my mother, this shop reminded me of those good memories. These days, these barbershops are slowly disappearing, more modern ones are starting to take over, you won't find them very often, so that's why I saved these pictures.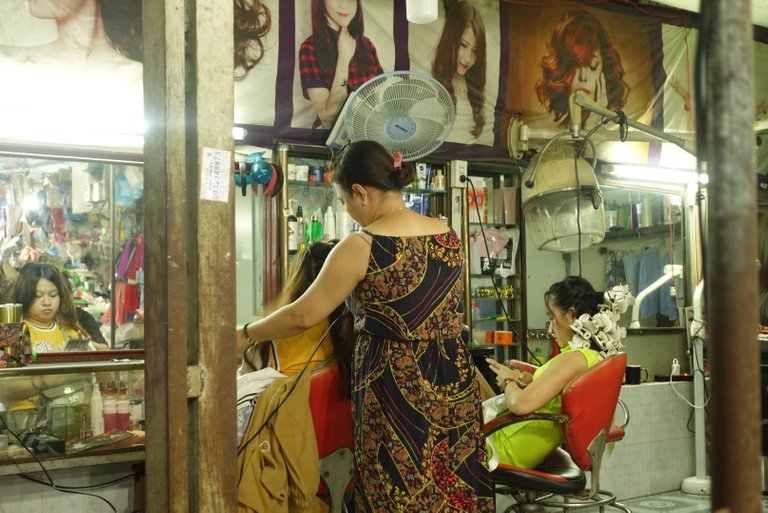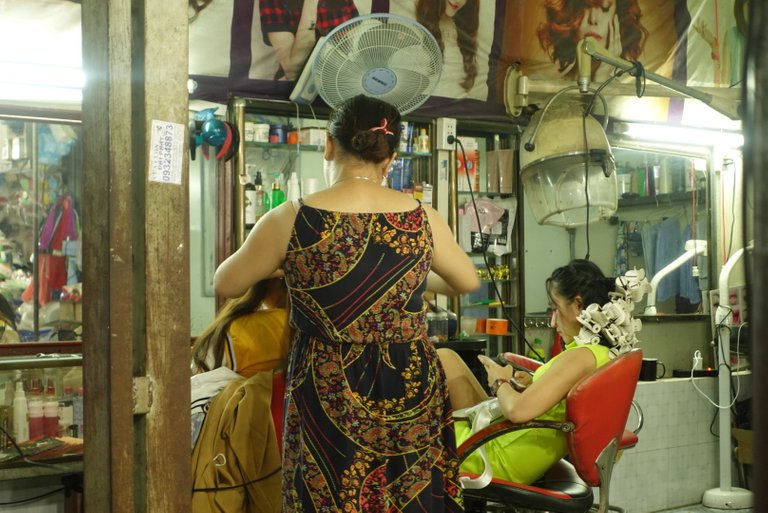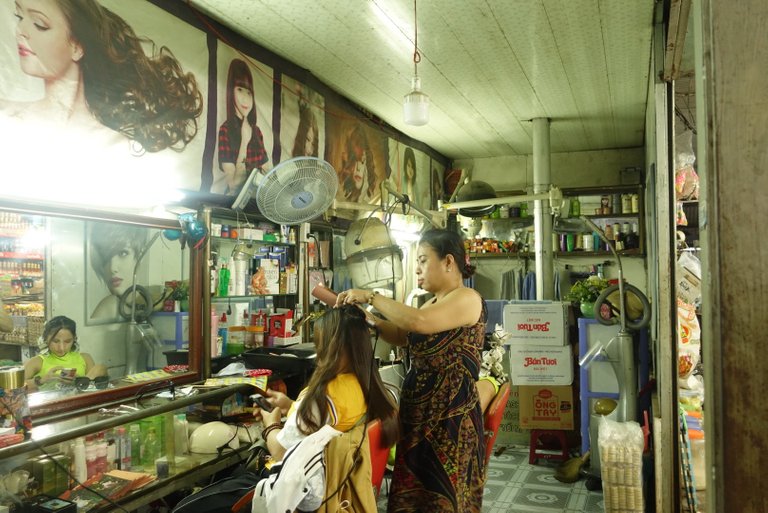 After taking some pictures of the barbershop, I continued to walk around the market to find new dishes, along the corridor there were many dried products such as squid, fish, rice paper, cakes, candies, etc, they also sell teas and souvenirs. As you can see, there are many stalls selling different kinds of food along the corridor such as: vermicelli, rice, noodles, smoothies, etc. You can try any dish you want when you come here.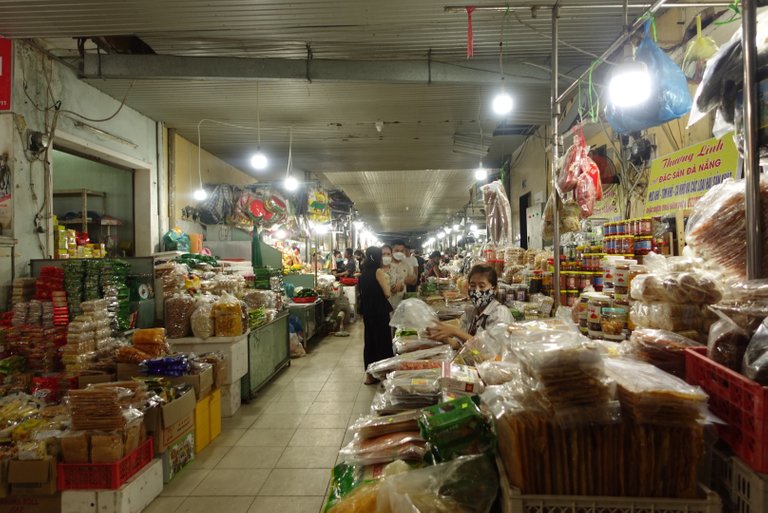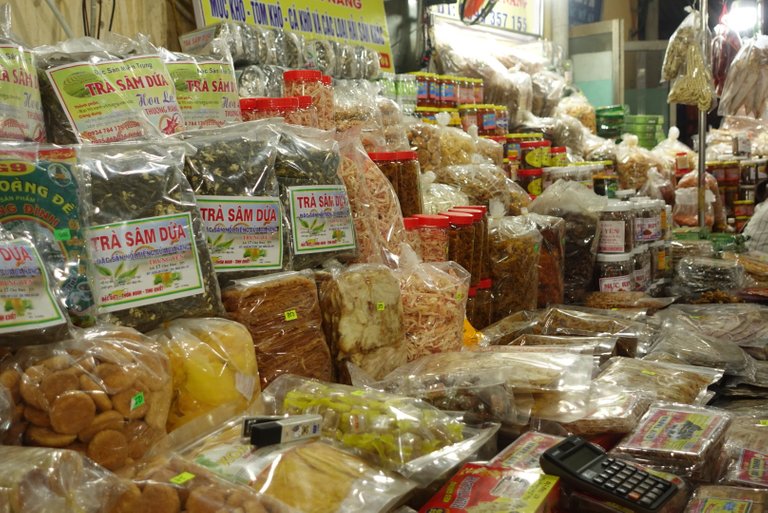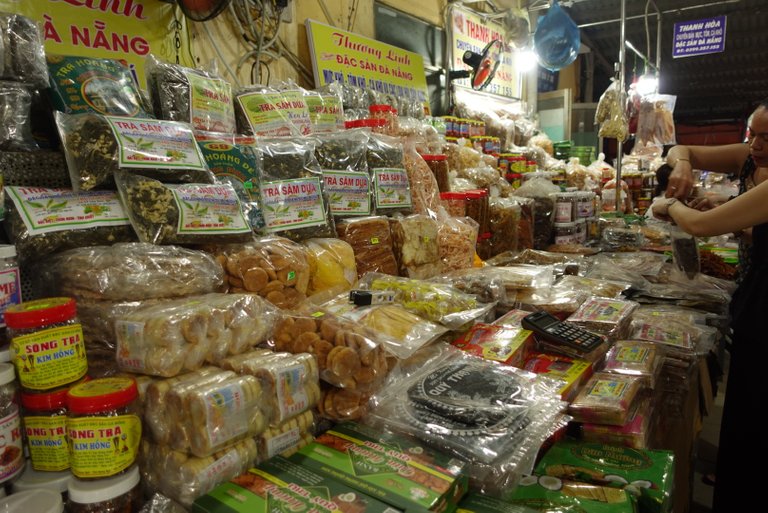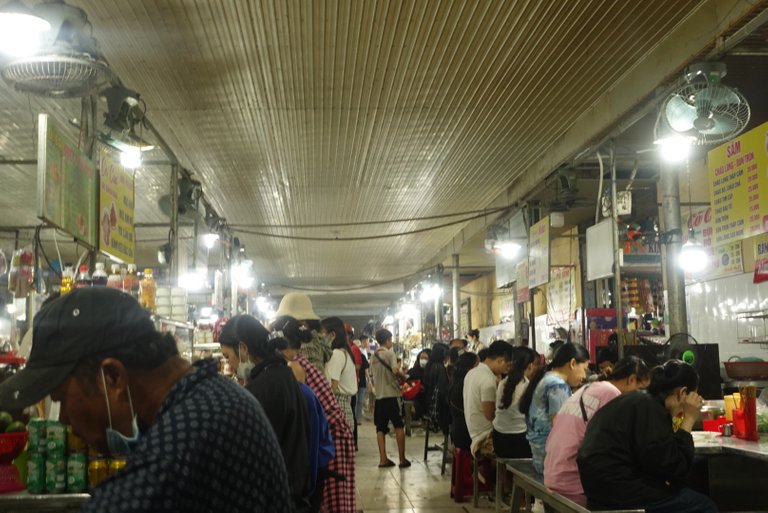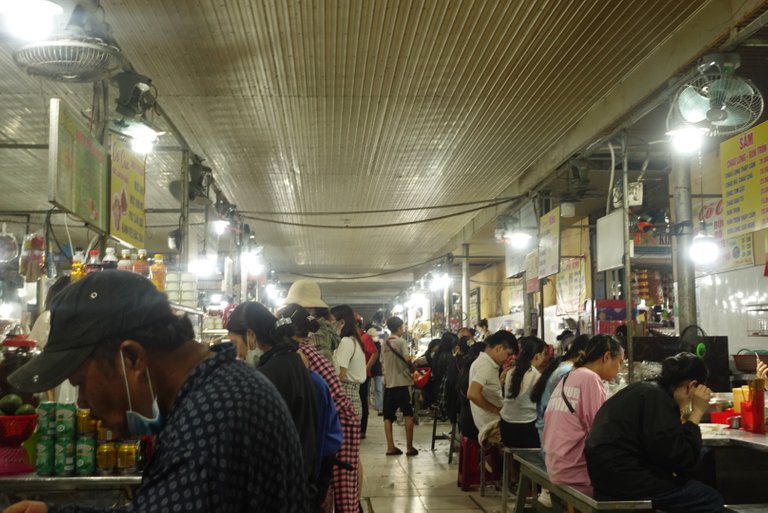 After exploring inside the market, now I walk around outside, there are many stalls selling clothes, flowers, fresh seafoods and fruits. I caught a lady selling Vietnamese hollow donut on the side of the road, so I decided to buy 2 to try. It's about the size of a face, this isn't my first time trying it, but it's the first time I've seen a big one. Up to about 50 meters, there are many fruit stalls close to each other. Because Vietnam is a country with a tropical monsoon climate, it can grow a variety of different fruits such as dragon fruit, watermelon, mango, orange, grapefruit, rambutan, etc. Because Bac My An market is about 500 meters from the East Sea, there is a lot of fresh seafood sold in the market such as squid, fish, shrimp, jellyfish, etc. I also bought some seafoods, vegetables and fruit to prepare for my dinner.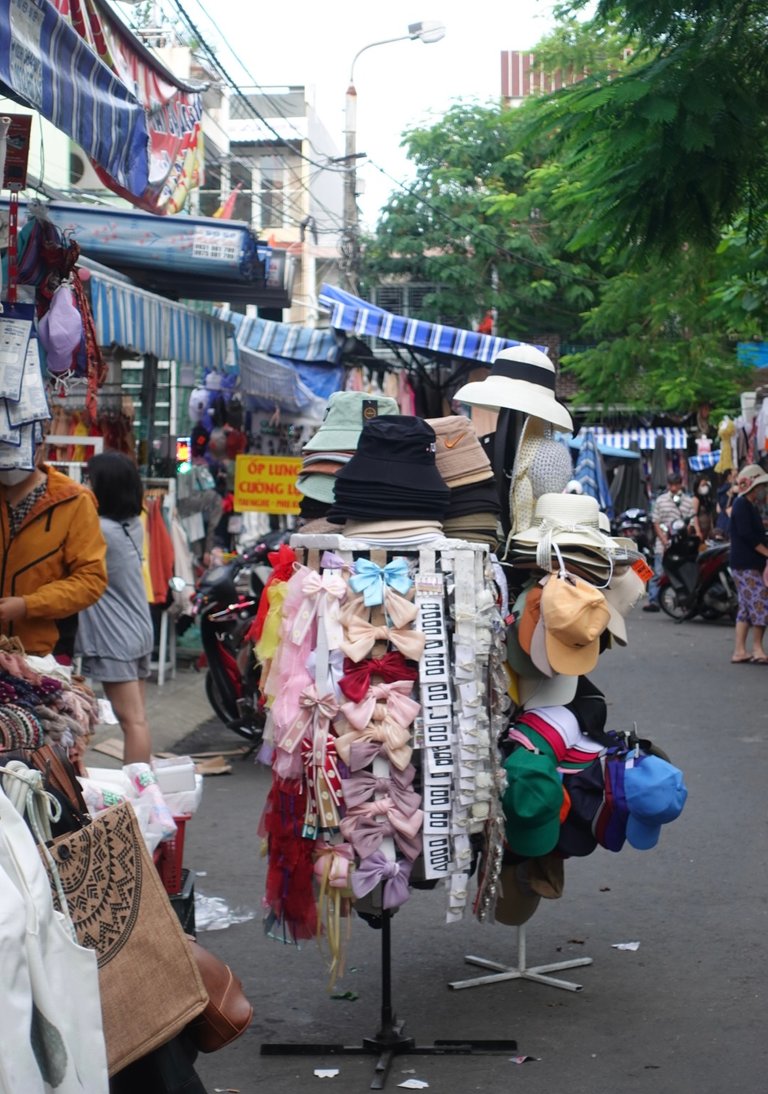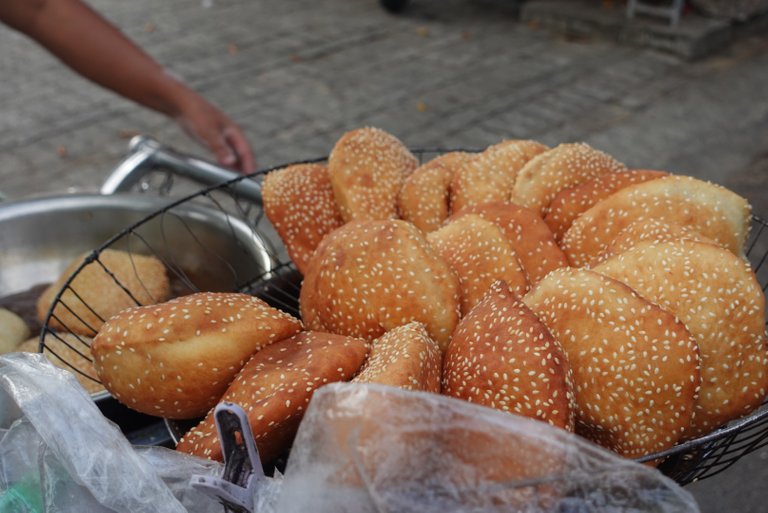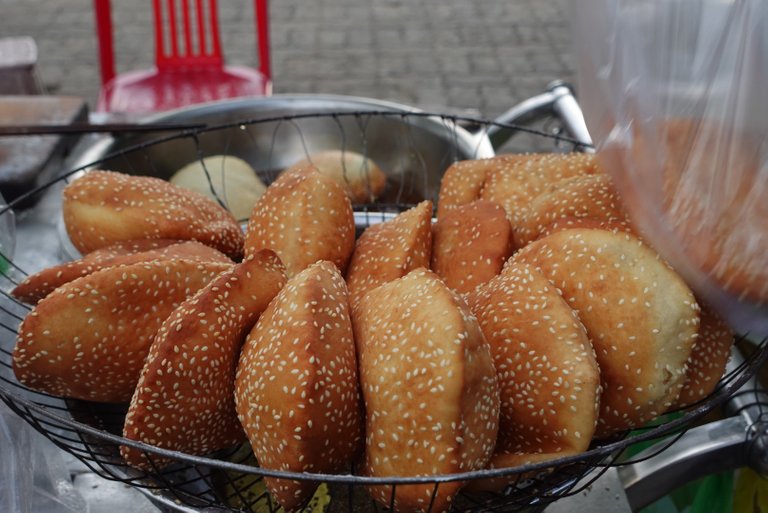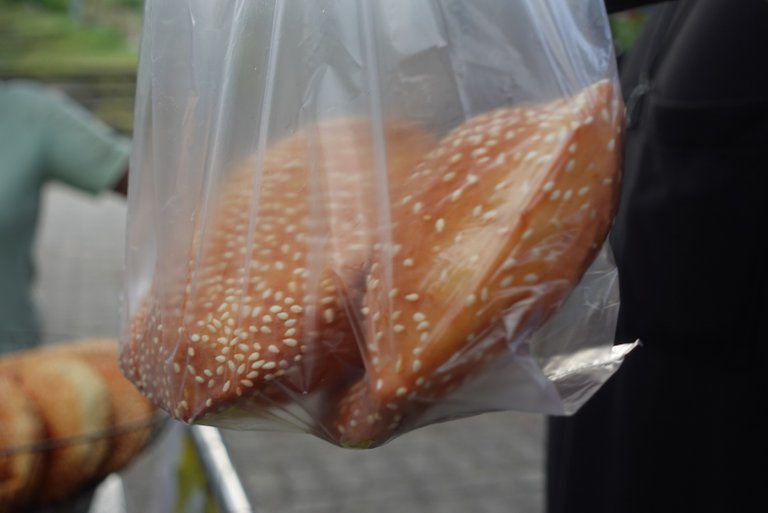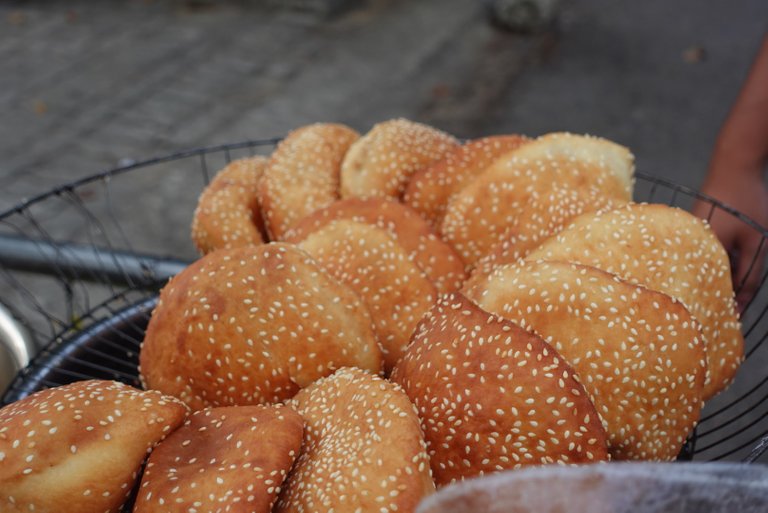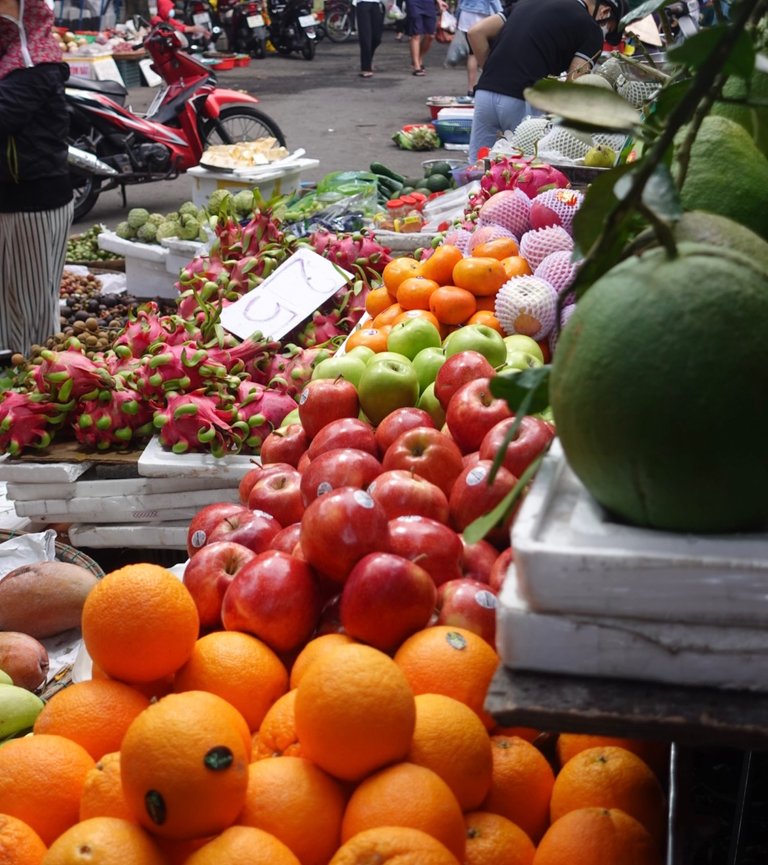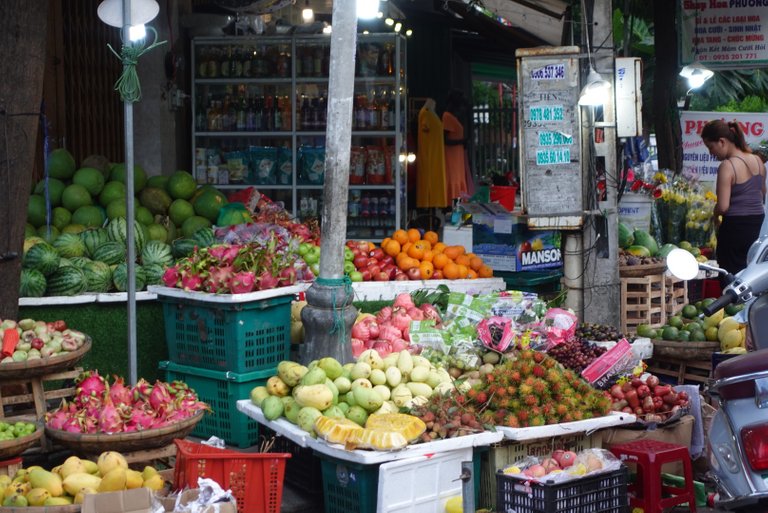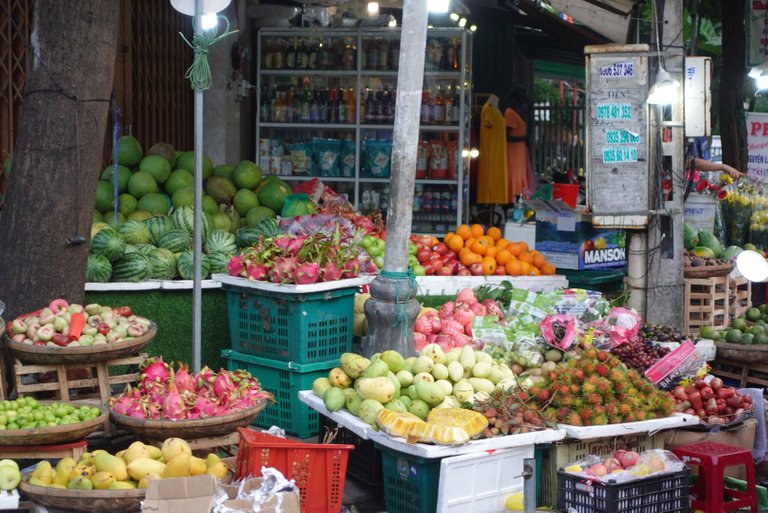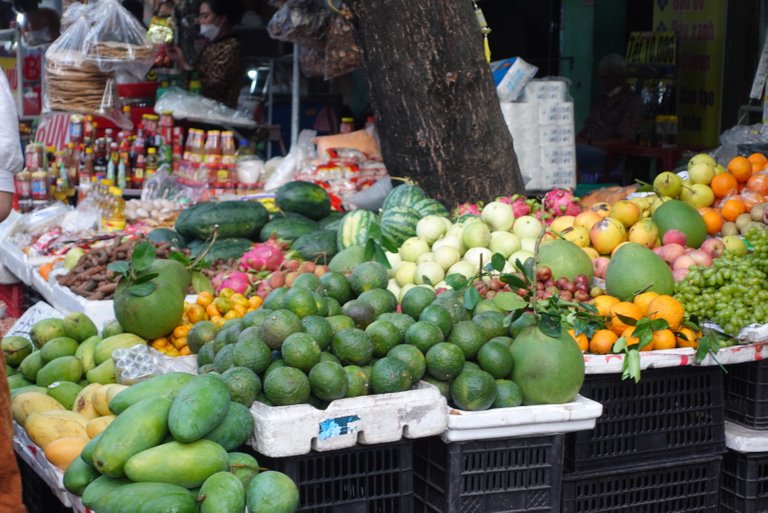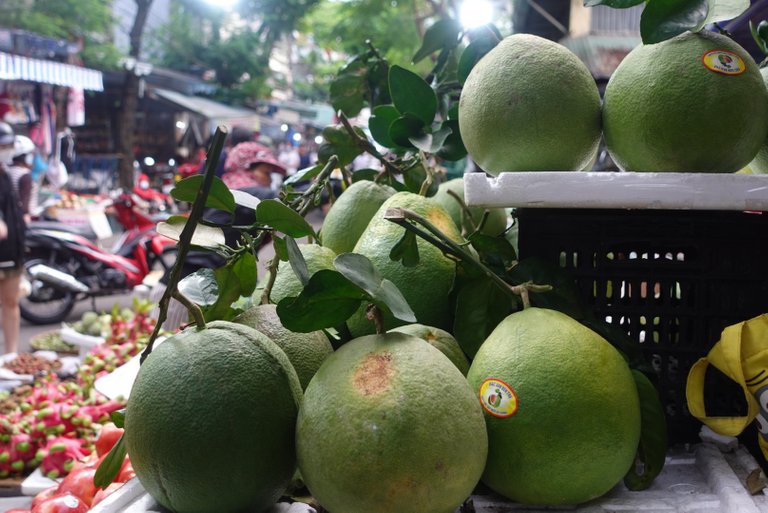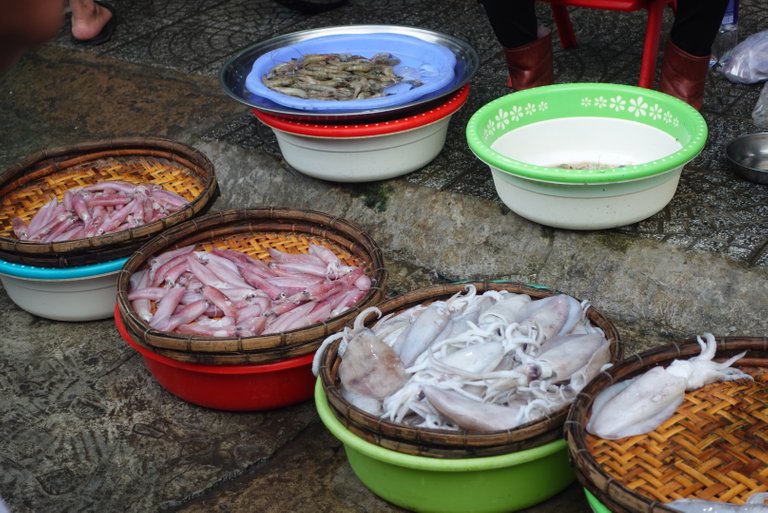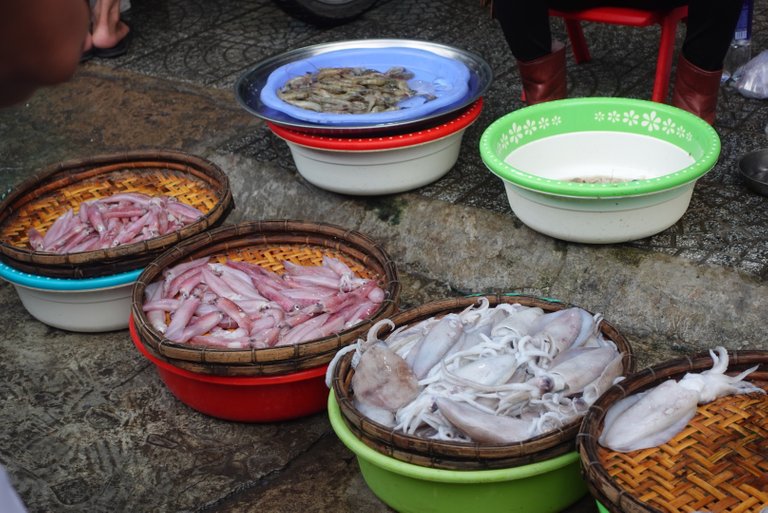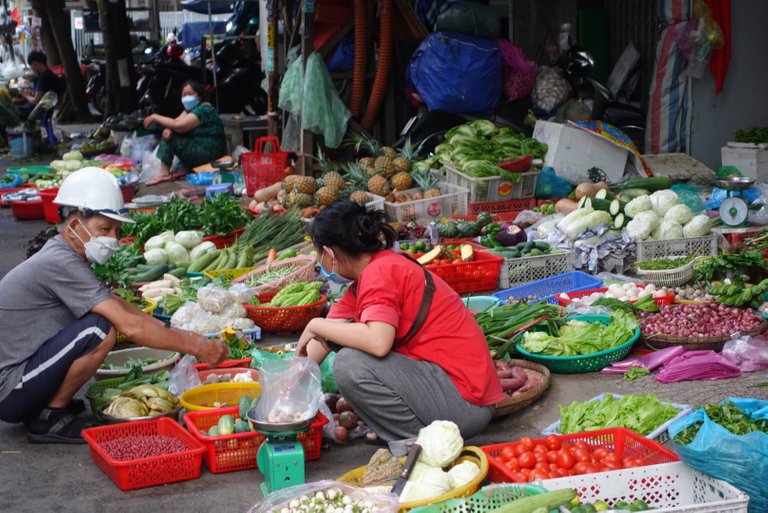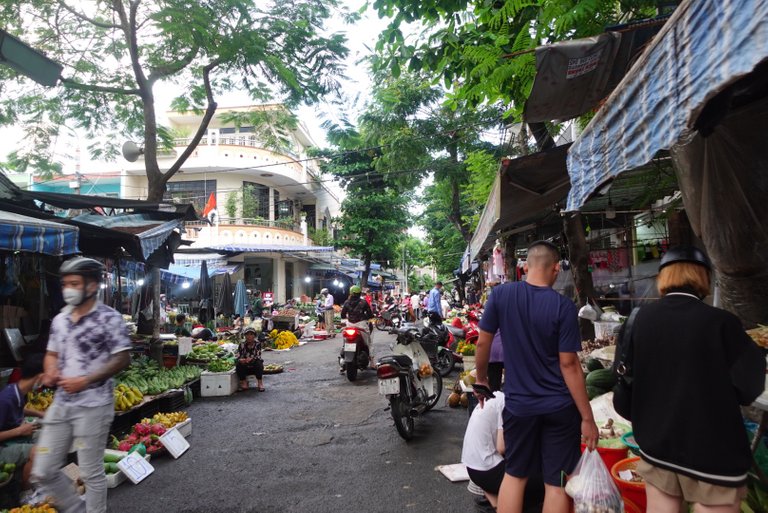 In the market, there are also a number of stalls selling different types of fresh flowers, I think that you can buy to give to your loved ones, or to decorate your place.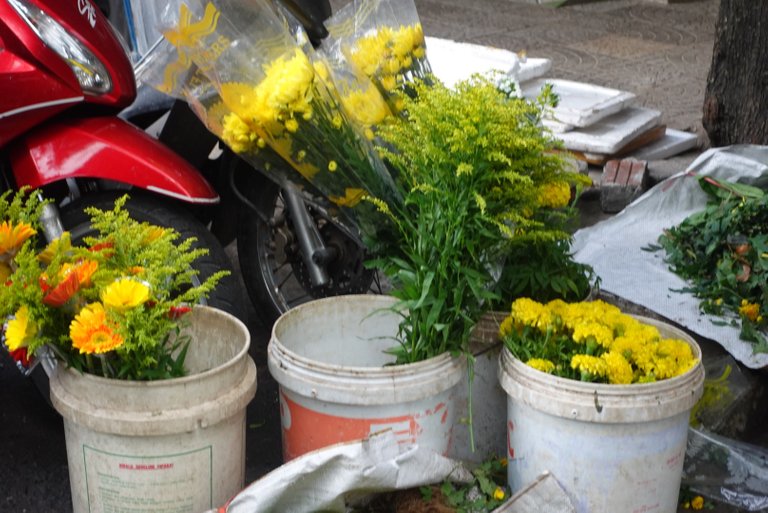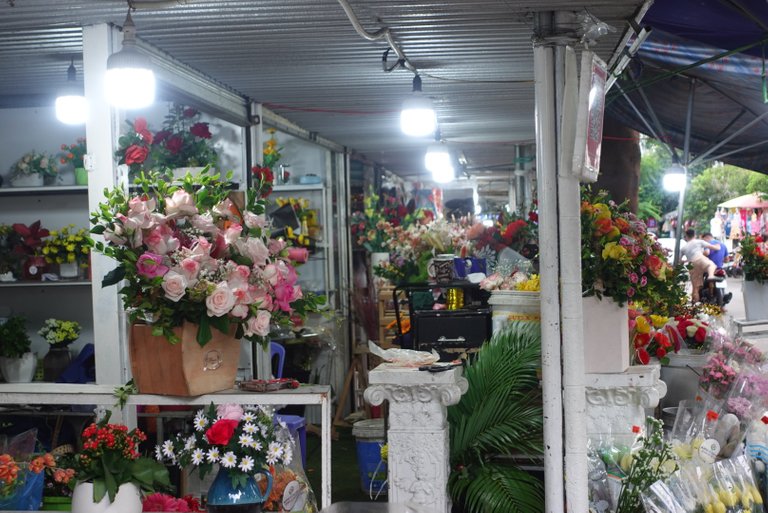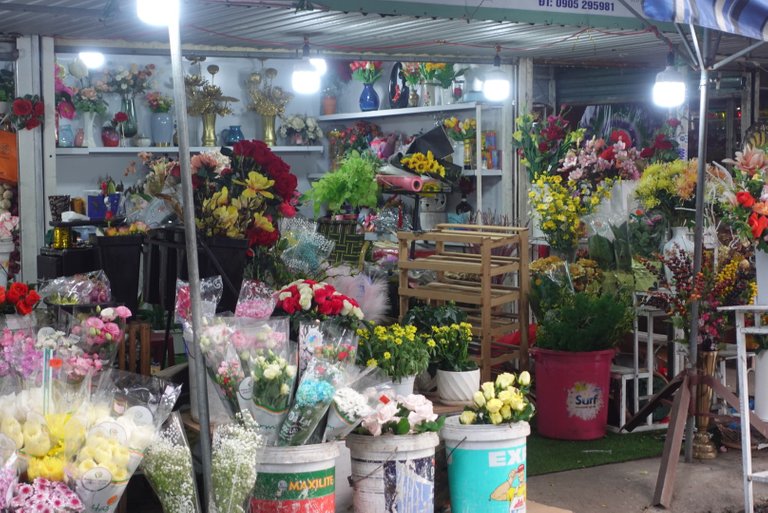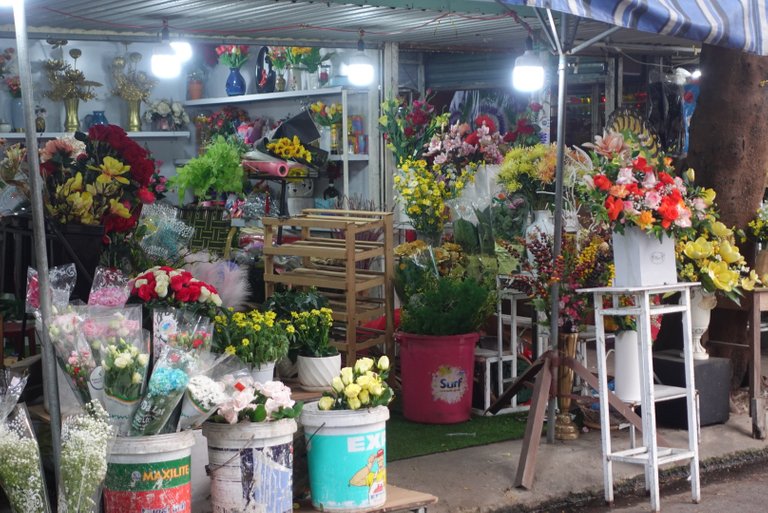 And this is my article about one of the famous markets in Da Nang. Hope you guys have a good time. I'm Niiva and see you in my next posts. Thanks for reading! Love all!
---
---