Explore Marble Mountains - One Of The Beautiful Natural Landscapes In Da Nang
Hello everyone, how are you today?
After quite a while, today I back to this community and introduce to you one of gorgeous natural landscapes in Da Nang city, it is called Ngu Hanh Son in Vietnamese and Marble Mountains in English. Marble Mountains is one of the destinations attracting domestic and foreign tourists, located in an area with a very convenient geographical position to move to other locations, it is 8km from Da Nang city center, and about 18km from Hoi An ancient town. It not only impressed me by the grandeur of nature, but also the masterpiece stone statues of the artisans here.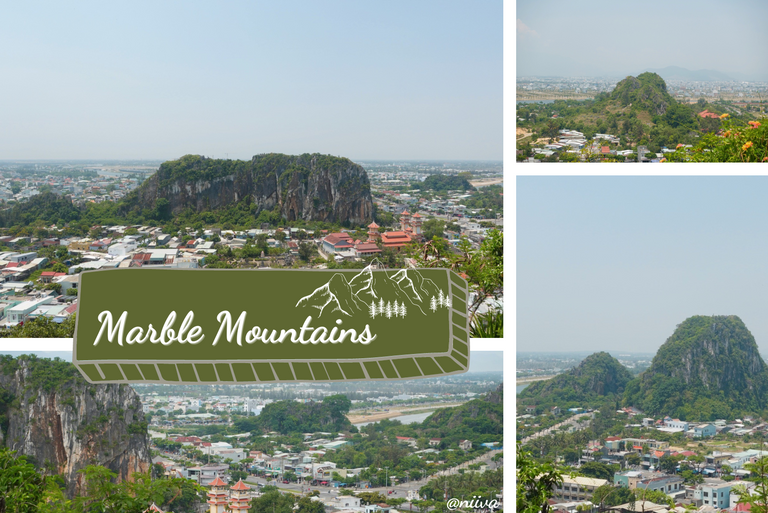 The five mountains that make up Ngu Hanh Son are Earth Mountain, Water Mountain, Fire Mountain, Metal Mountain, and Wood Mountain. In each of the photographs below, you can see the names of the mountains I annotated. There are only 4 pictures of 4 mountains: Fire Mountain, Wood Mountain, Earth Mountain and Metal Mountain below, and Water Mountain is where I am standing to take photos of the remaining mountains; it is also the largest mountain and one of the most breathtaking places to visit of all the five mountains.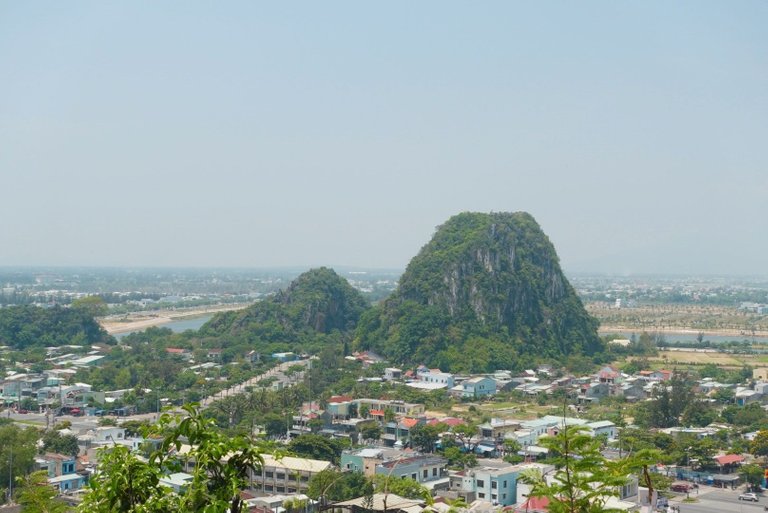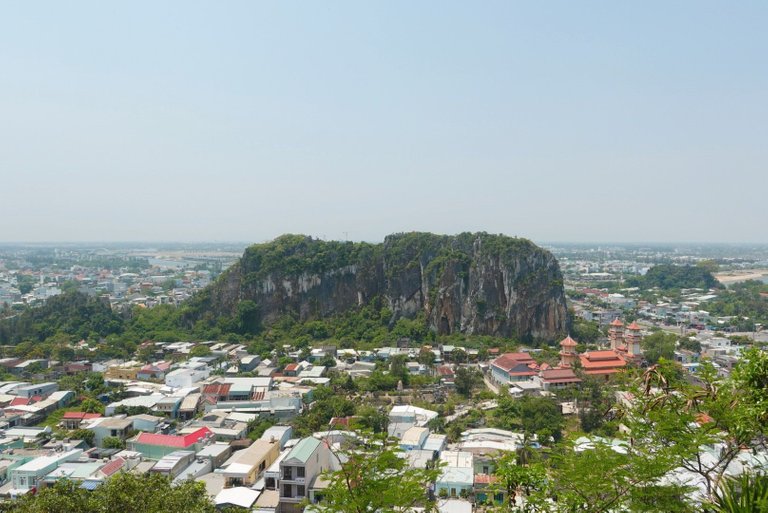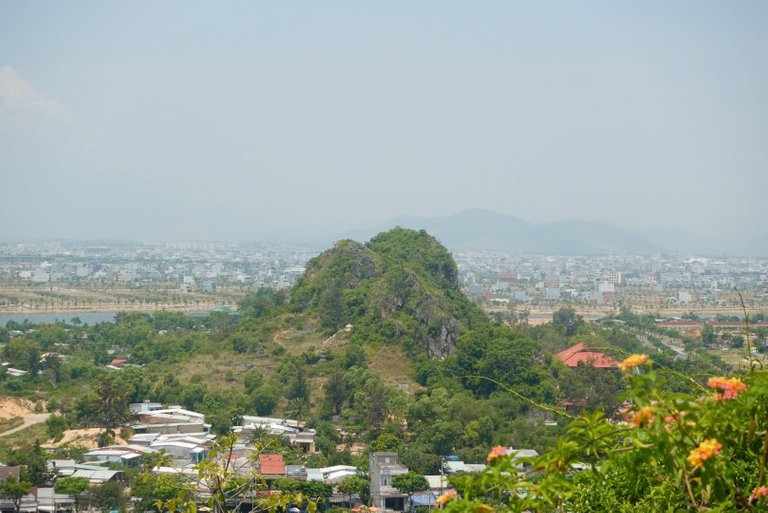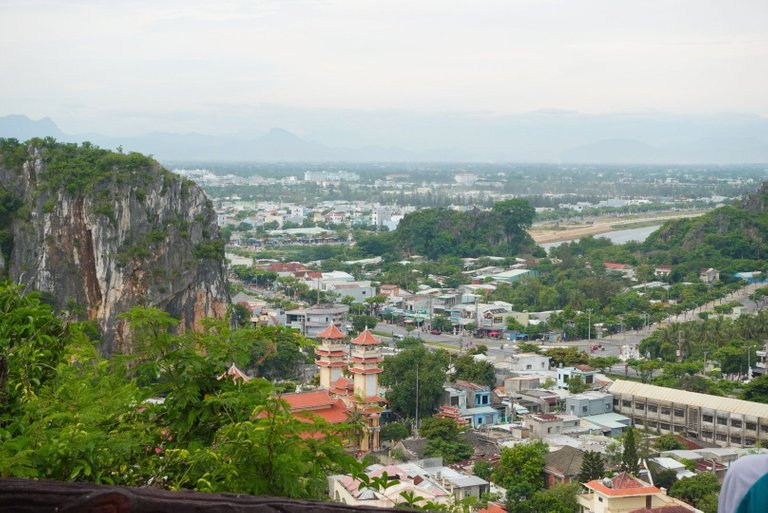 There are many famous caves and pagodas in Water Mountain that you must visit when coming to Da Nang, so today I will show you some highlight spots in Water Mountain that I visited. And the first destination is Tam Thai pagoda, after climbing through the stairs, you will step through this gate to move inside. After entering the gate, you will see a statue of Buddha sitting on a lotus located at the entrance. Tam Thai Pagoda is a fairly old pagoda here, you can see around are ancient trees planted on both sides, helping to shade the pagoda. Surrounded by a few animal statues placed in front of the yard, besides, the pagoda is also decorated by lanterns, wind chimes on the overflow, giving the feeling of ancient and sacred here.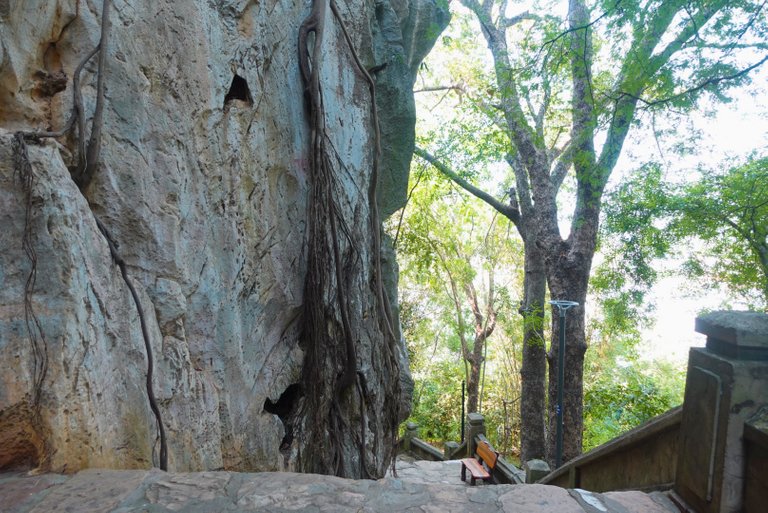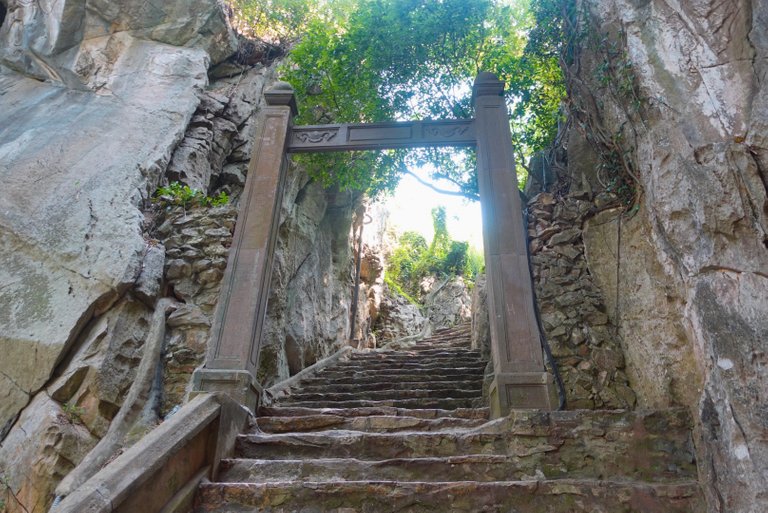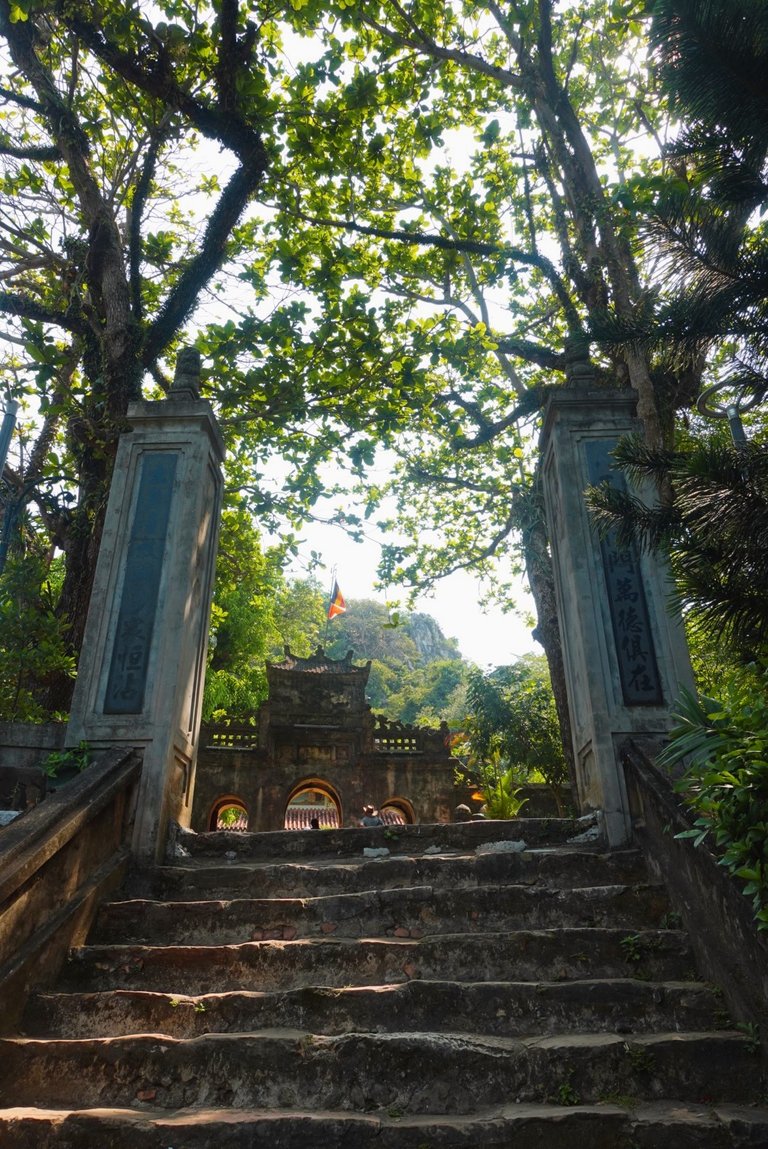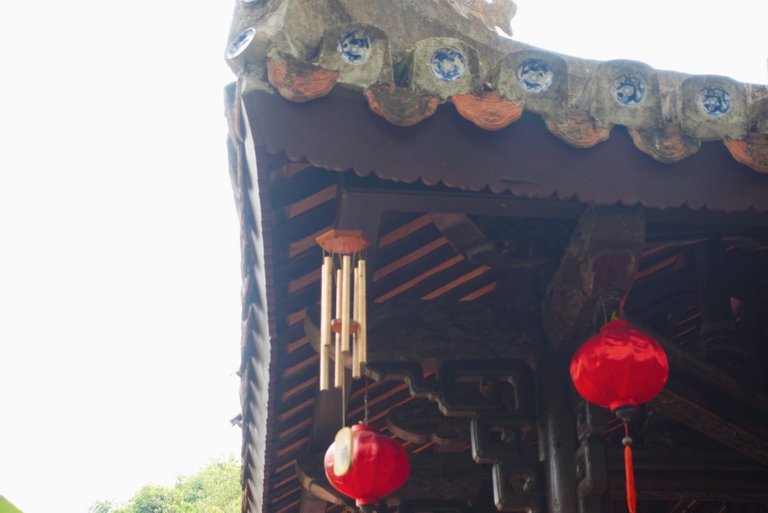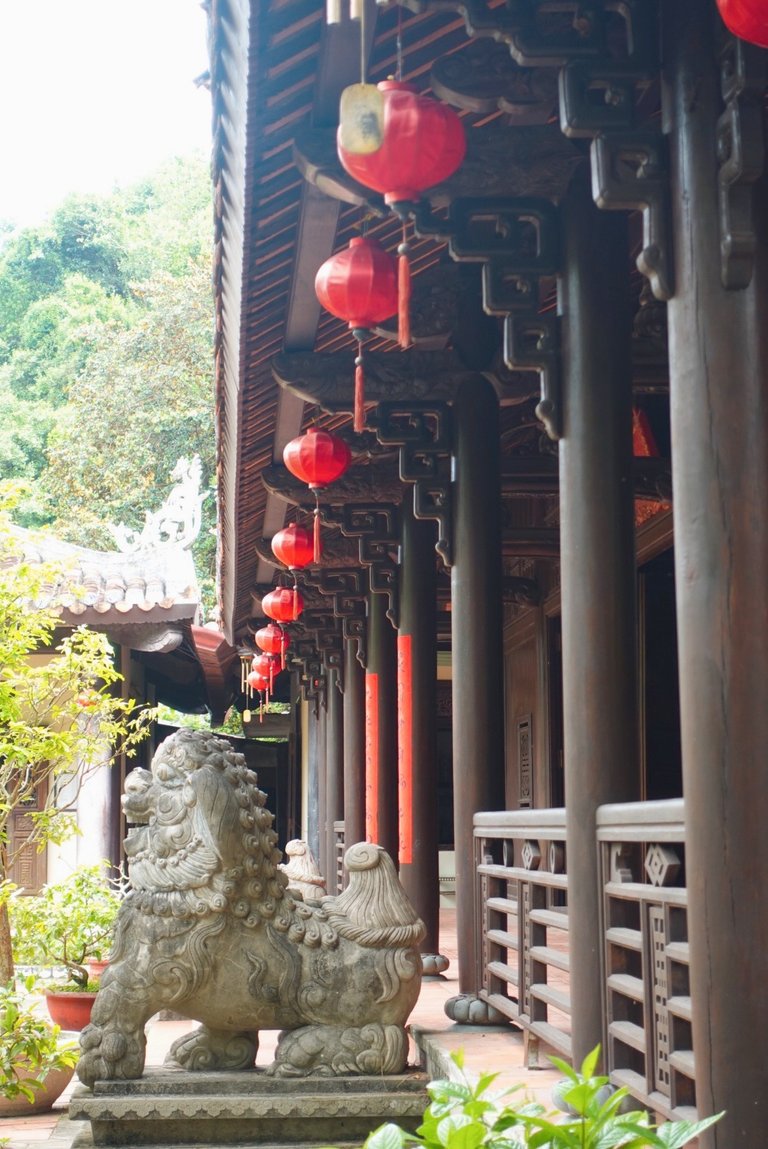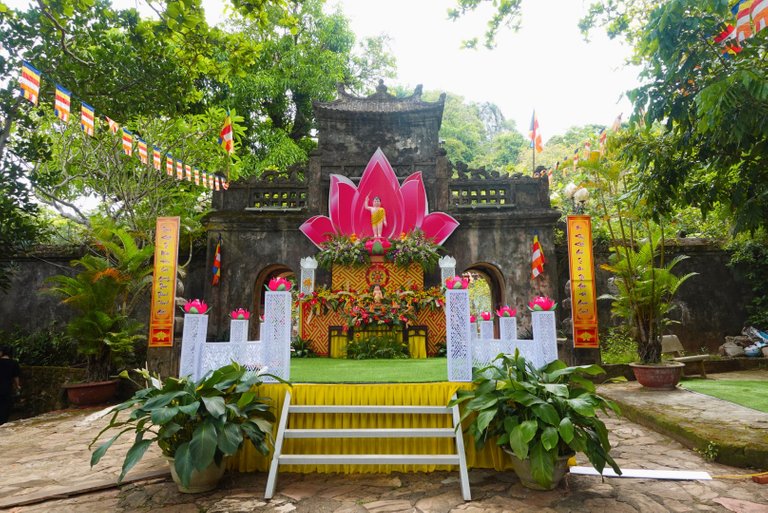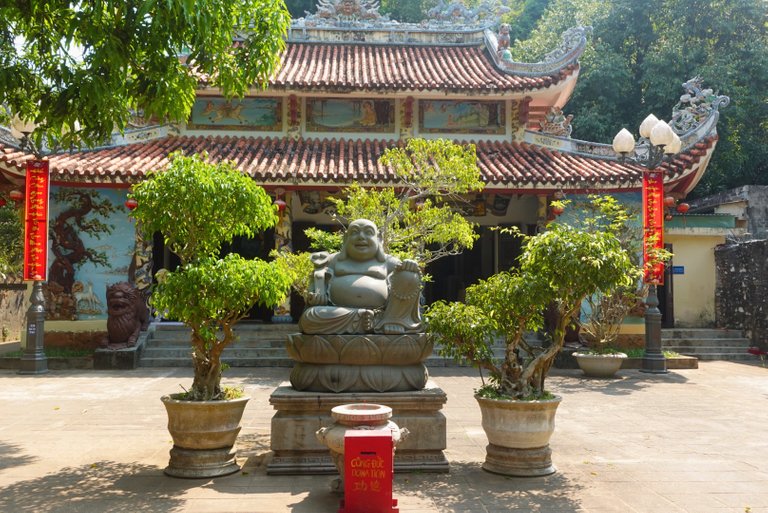 After visiting here, we continue to another attraction is River Watching Tower, it is on the right hand side of Tam Thai Pagoda, after you enter the gate you can turn left to reach River Watching Tower. From here you can see 4 mountains in the distance, you can also see 2 rivers flowing through this area. I went to this place once when I was in 5th grade, the school organized a school field trip for students, and I joined. As far as I remember, at that time, on this River Watching Tower, there was a set of binoculars so you could see the whole city. But now, binoculars are no longer available.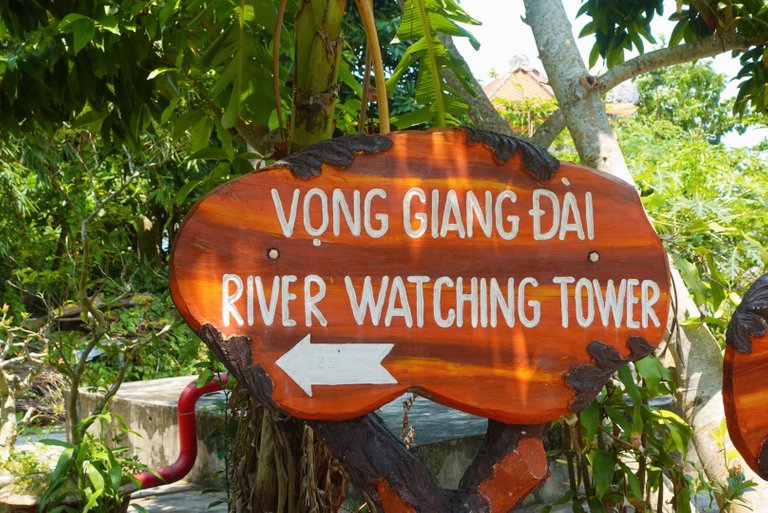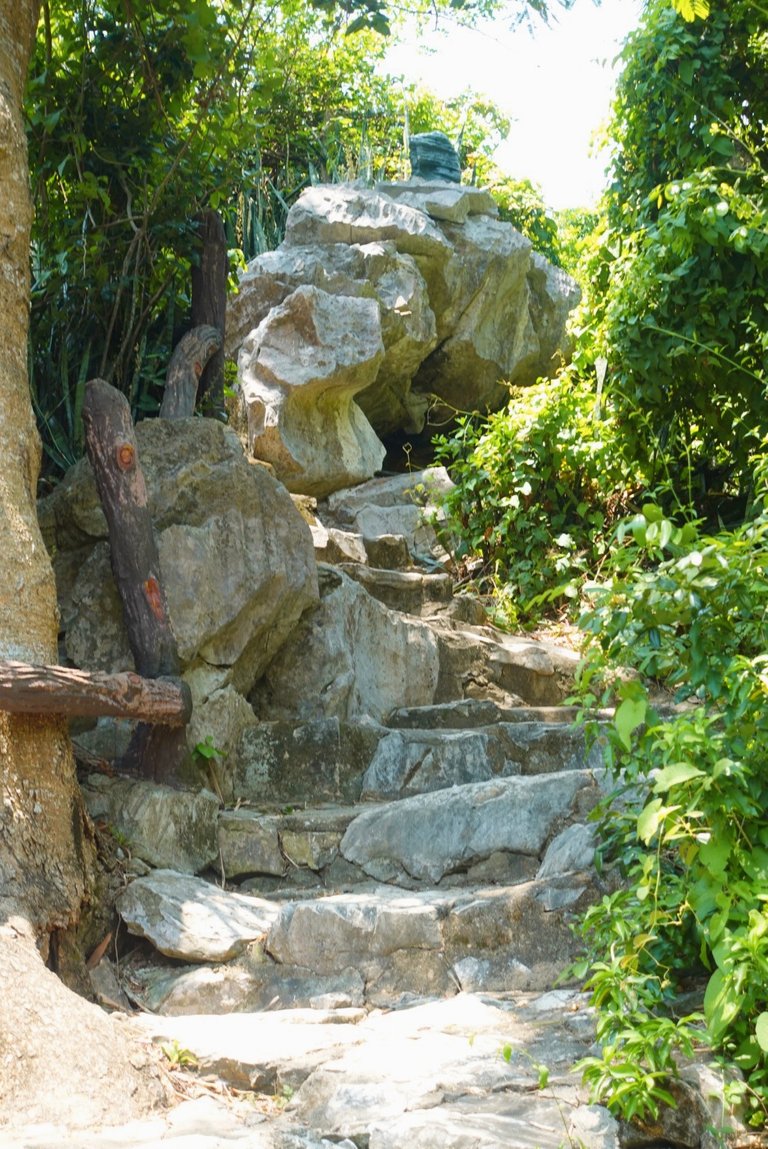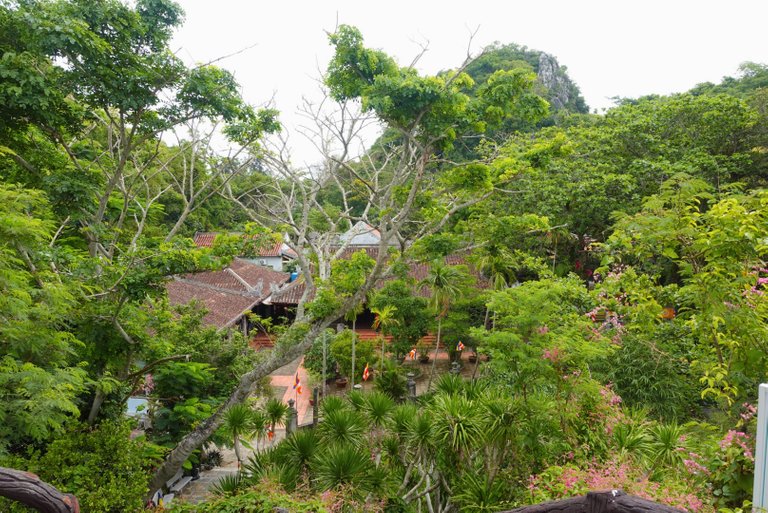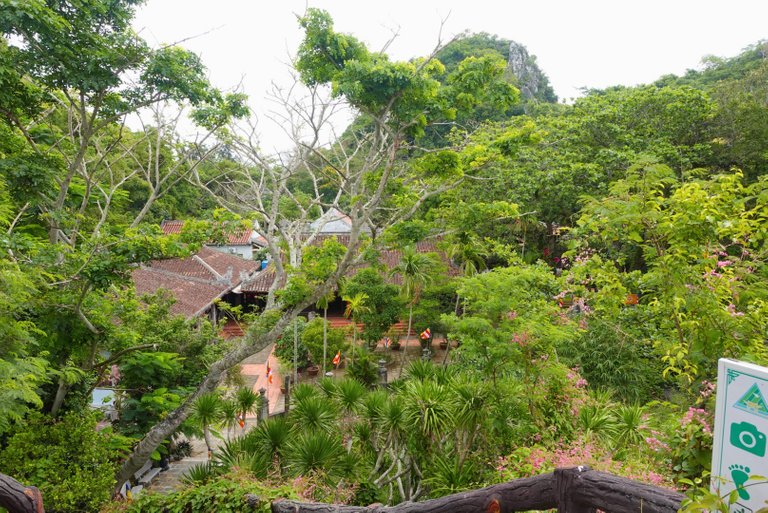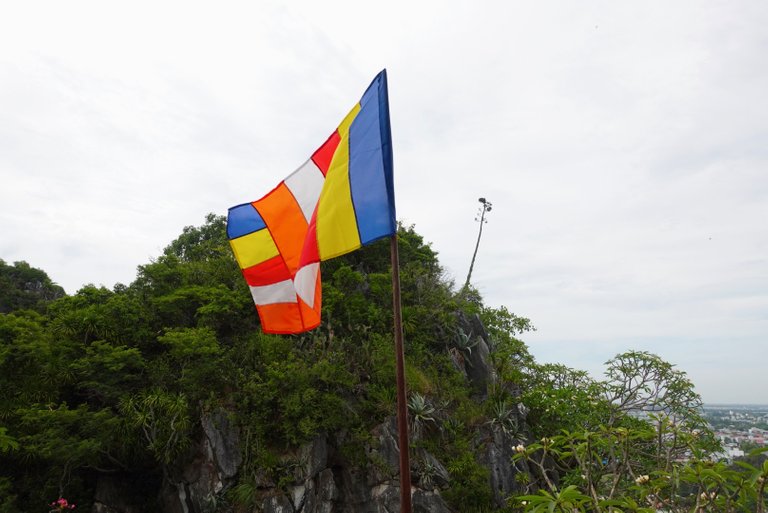 After visiting and taking pictures here, I continued to the next place, which is Huyen Khong cave. This is one of the most famous caves here, also the place where many tourists come to explore. You have to enter 2 gates to get inside the cave. A little inside, you can see a majestic statue of Bodhisattva placed at the entrance to the cave. After entering the cave, you can feel a cooler air outside. The cave is below, you need to go down the stairs, it's a bit wet here so you should be careful not to fall. After going down, you can see on both sides of the stairs there are a total of 4 gods, 2 representing good and 2 representing evil. In the cave, there are also small temples to worship the gods, in addition on the cliffs there are statues of the gods, looking up at the ceiling, you can see the skylights, the light will shine down the cave. moving through these skylights, thus making the place more mystical.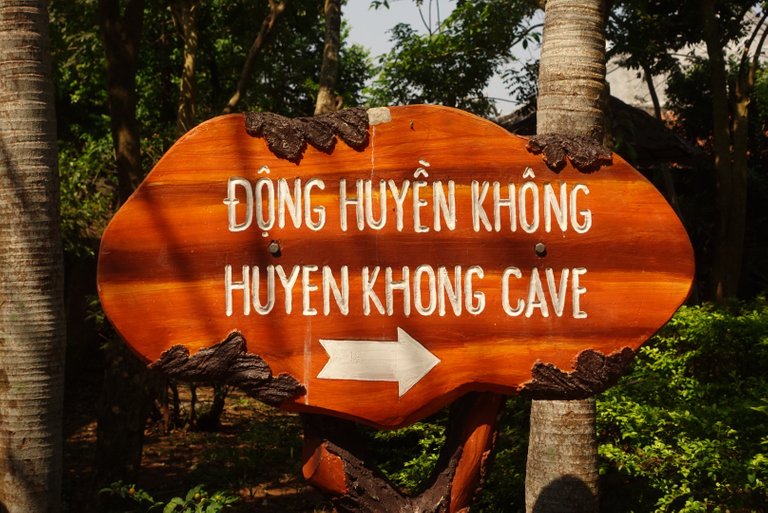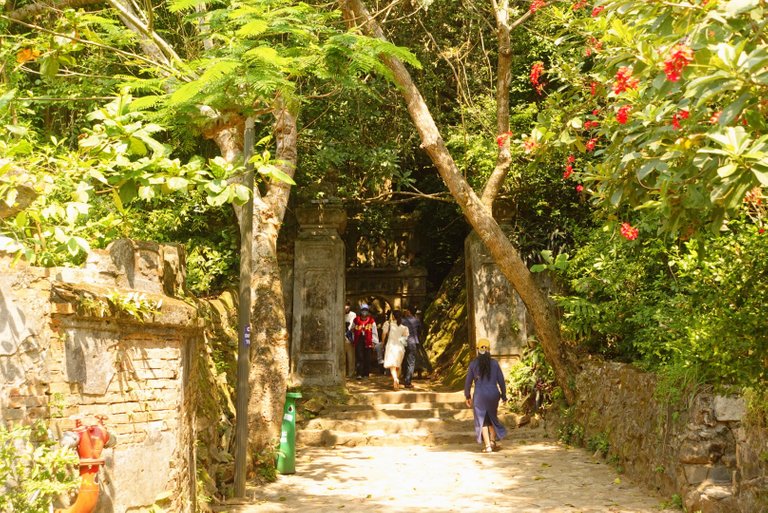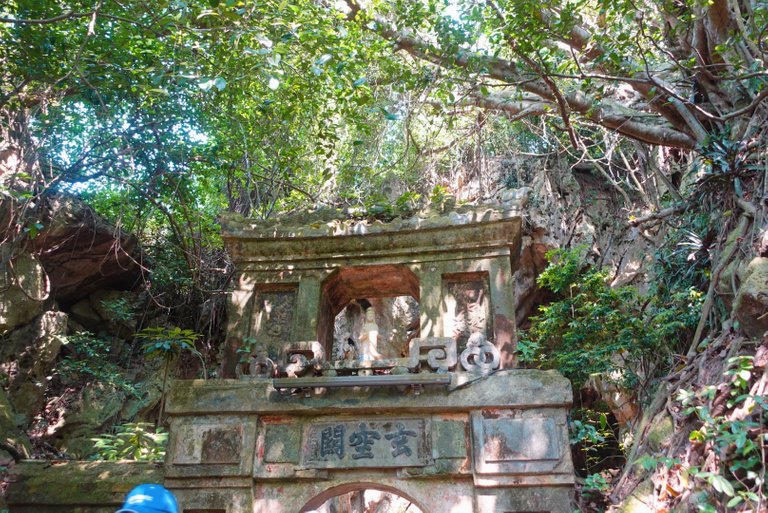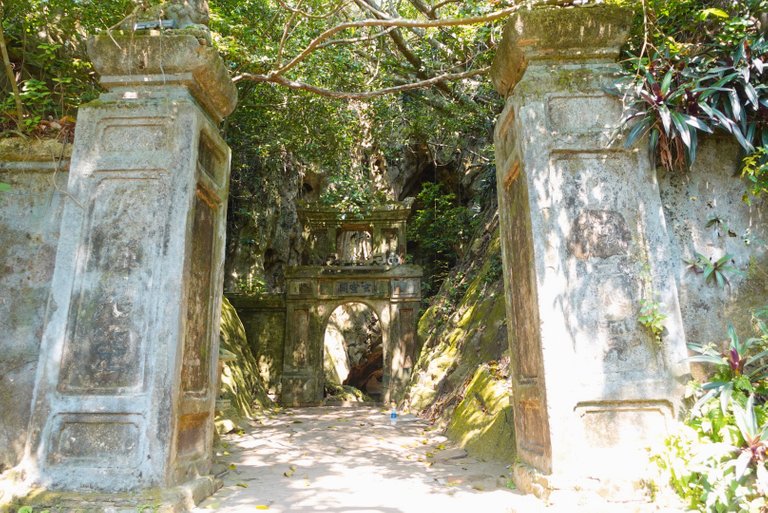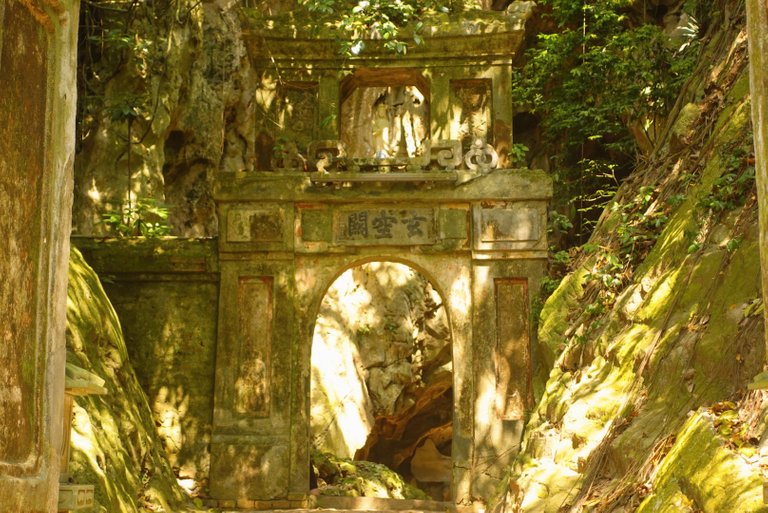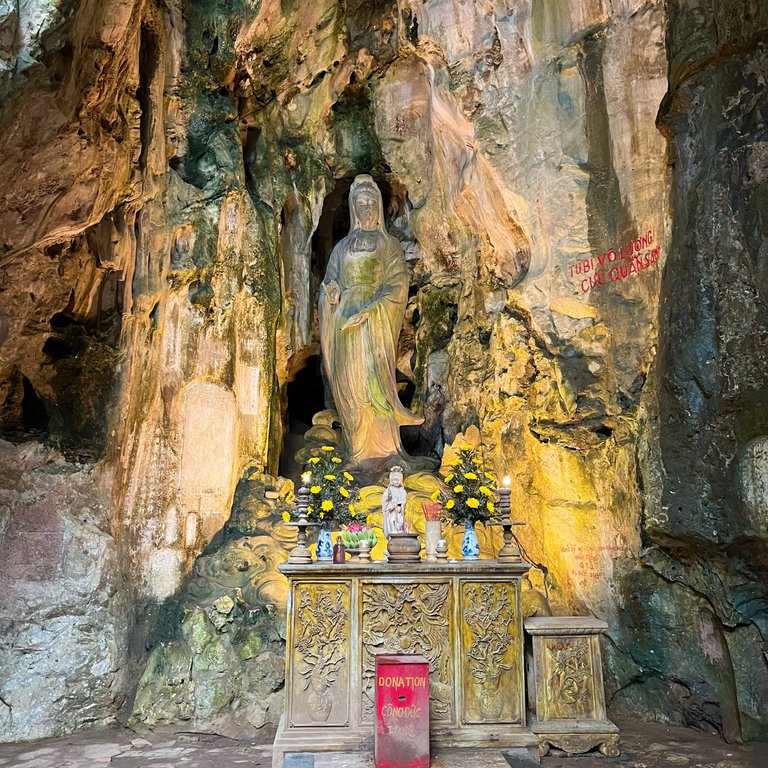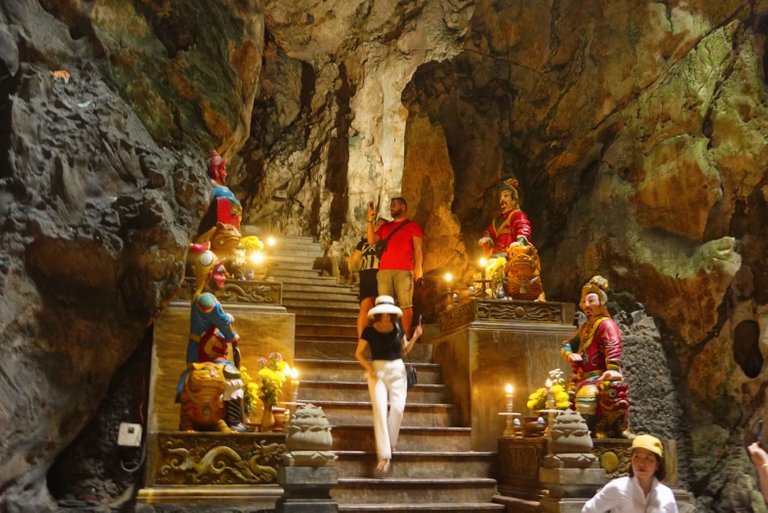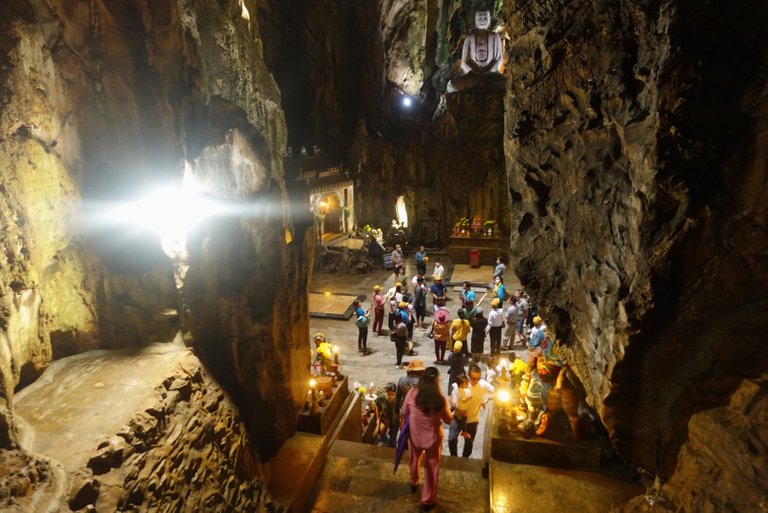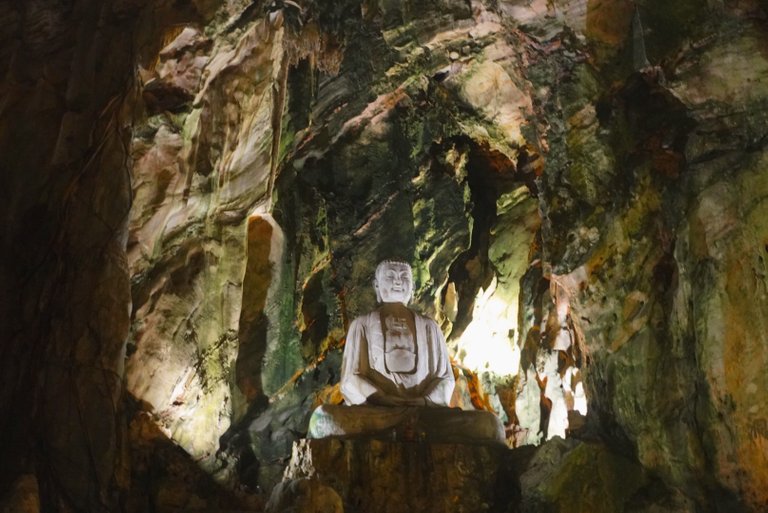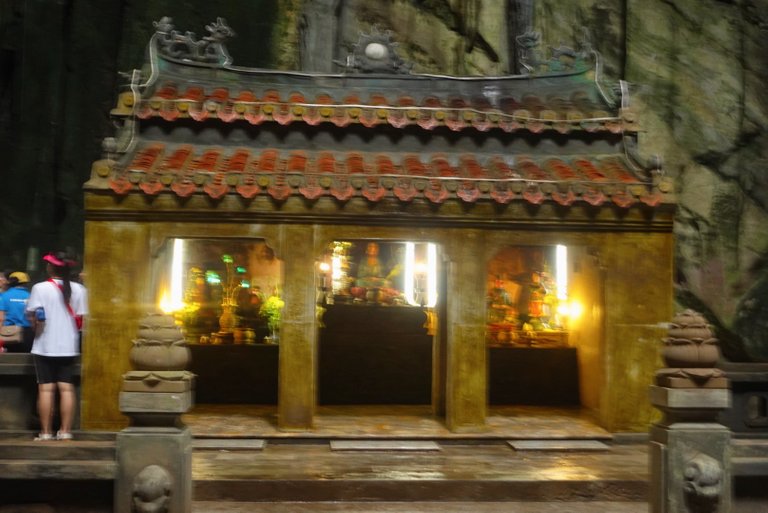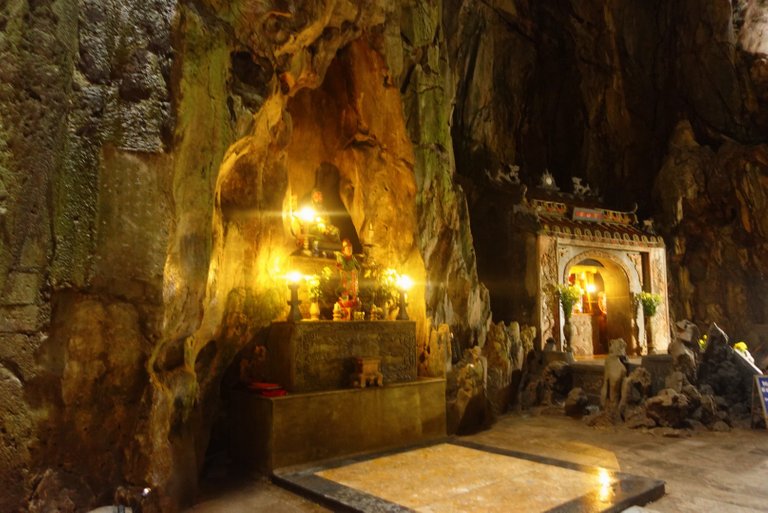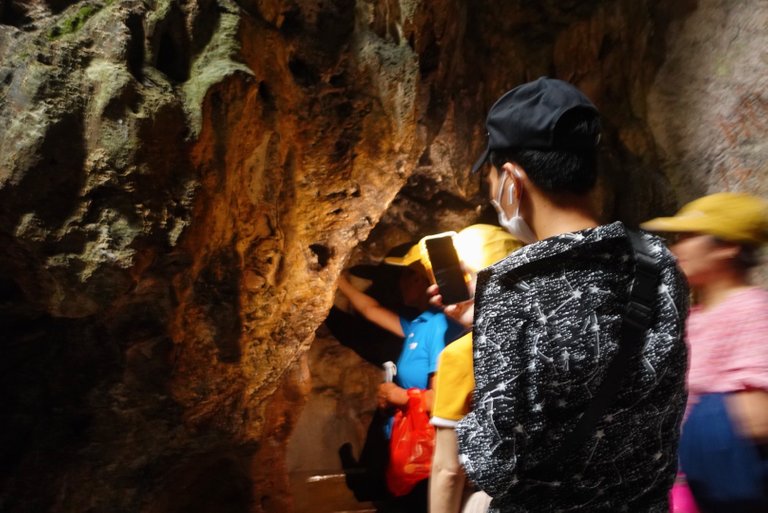 After visiting Huyen Khong Cave, Sea Watching Tower is my next destination. There are two ways to get here, one is you can go up by elevator, the other is you can take the stairs. If you want to go up by elevator, you have to buy a ticket, the ticket price is 20,000VND/ person ~$1/person. Originally named Sea Watching Tower because standing from here you can see the vast East Sea. When I came here, I saw a little girl wearing a red Ao dai (a Vietnamese traditional costume) sitting in the lotus pond, I was a bit surprised because I didn't know how she got there. But she looked very beautiful in that ao dai with a big smile on her face. When she saw me taking pictures, she was very fresh and posing, it looked so cute.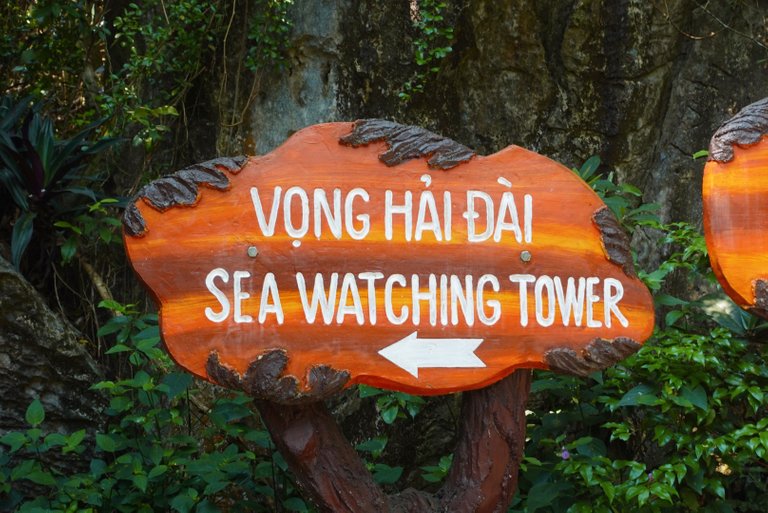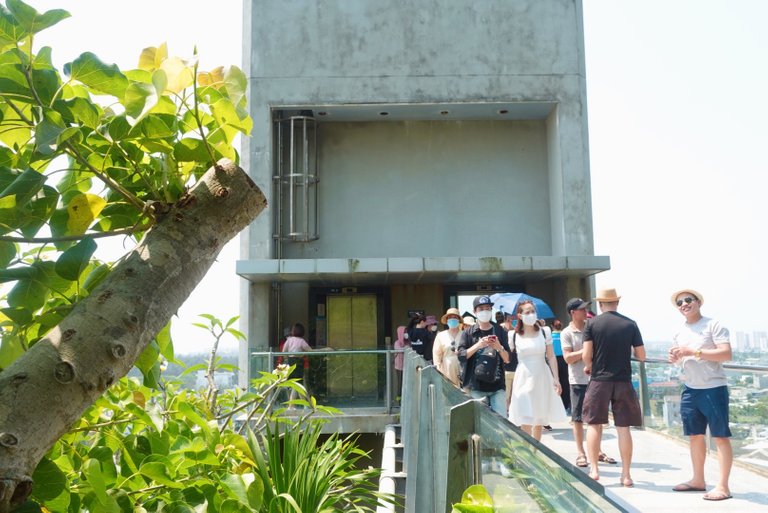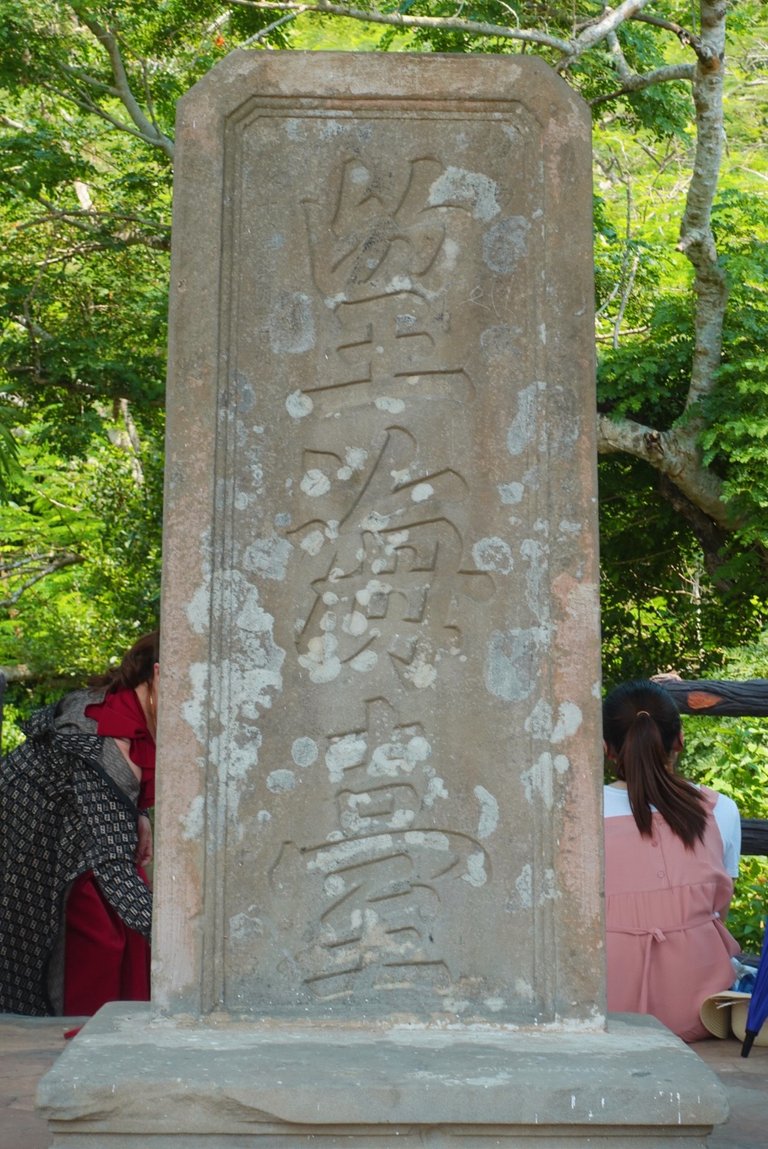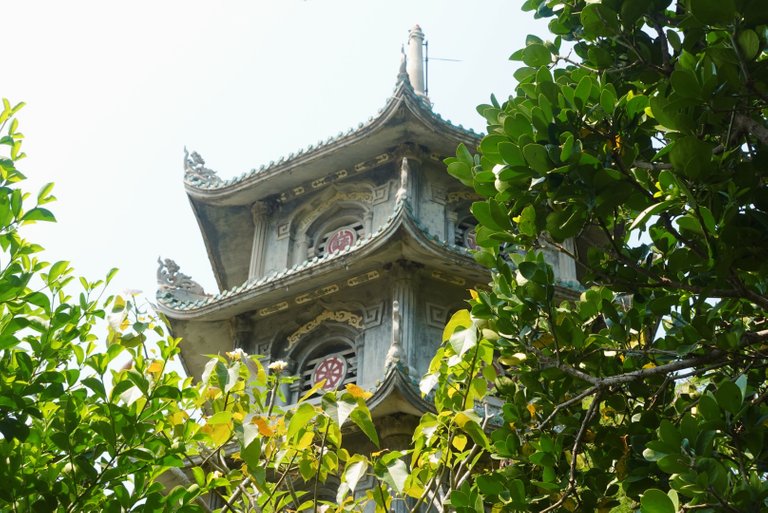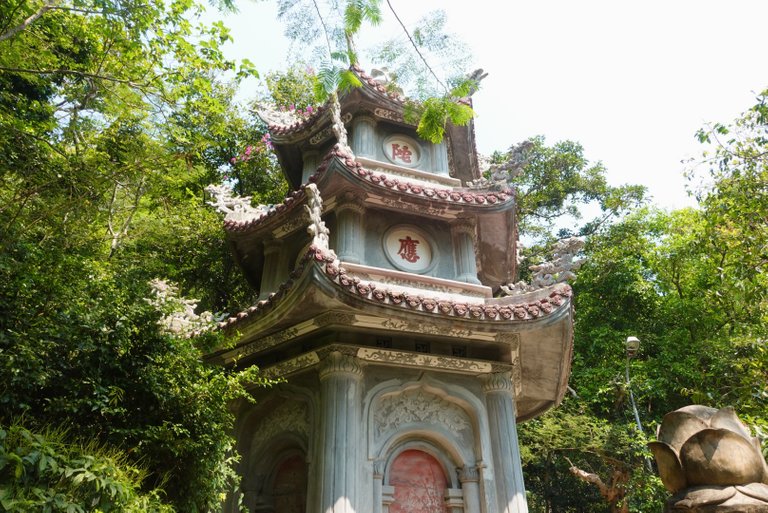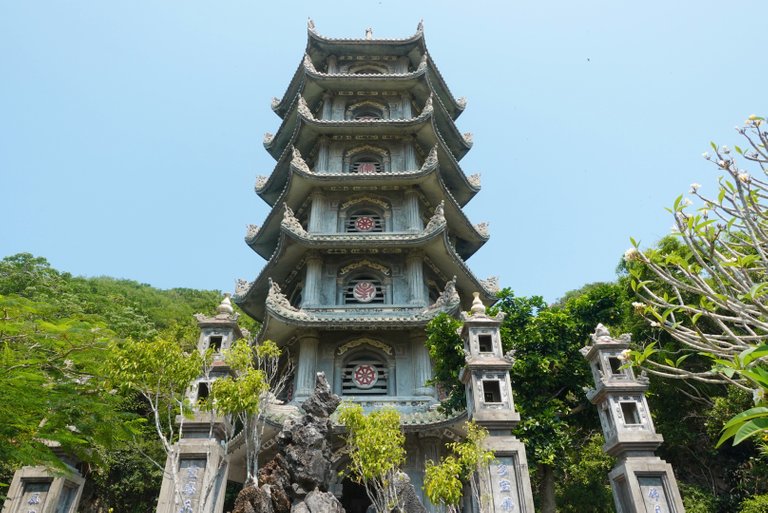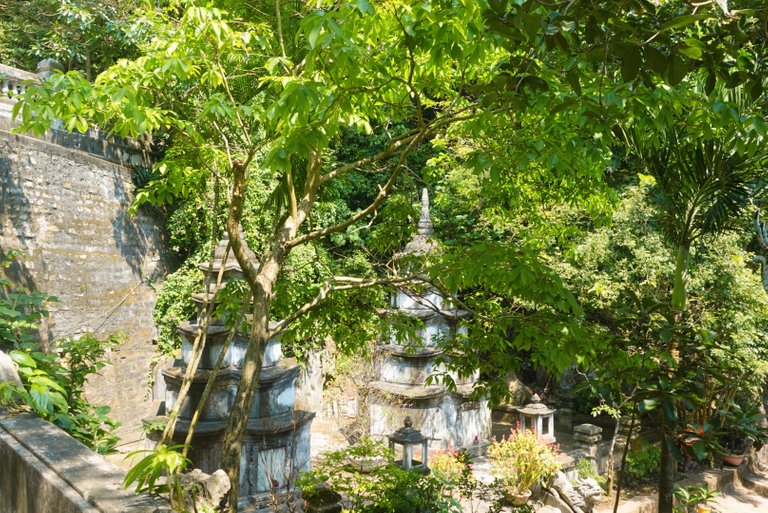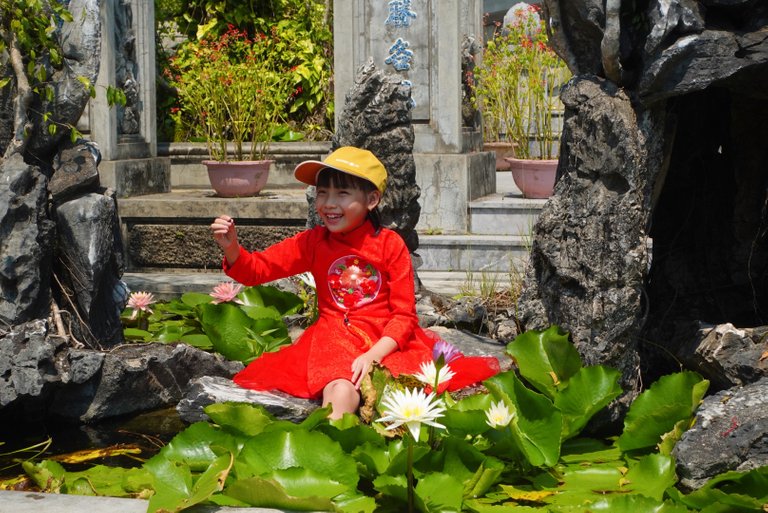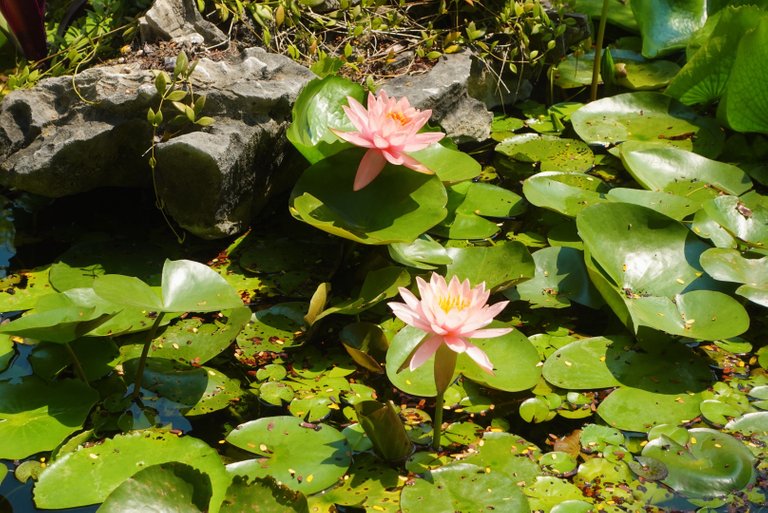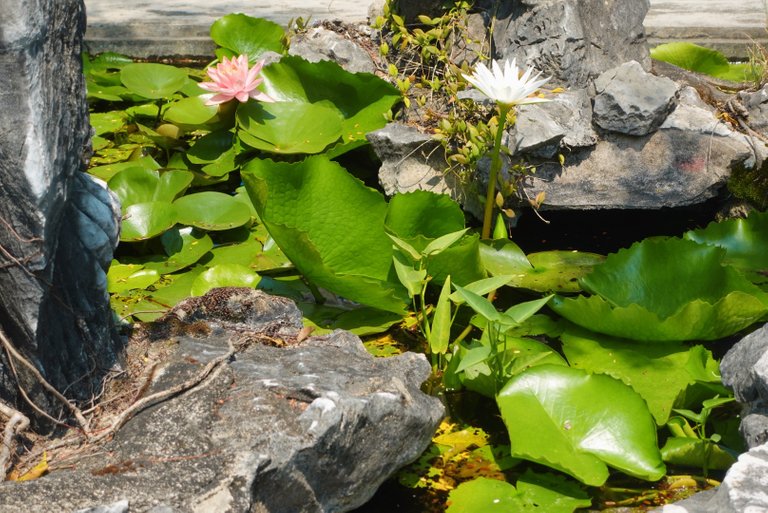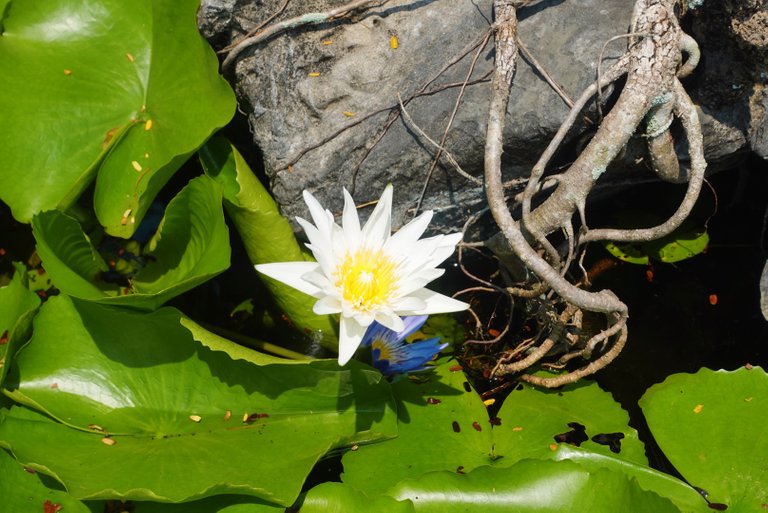 From Sea Watchig Tower to the East, down the steps, you will meet an ancient pagoda here - it is a Linh Ung Pagoda (one of the three famous Linh Ung pagodas of Da Nang city). There are sitting deity statues placed in the campus, surrounded by many old trees and ornamental plants planted both in front and behind the temple, creating an extremely quiet and cool space. Here is famous for the giant Tathagata Buddha statue sitting on a lotus in the pagoda grounds.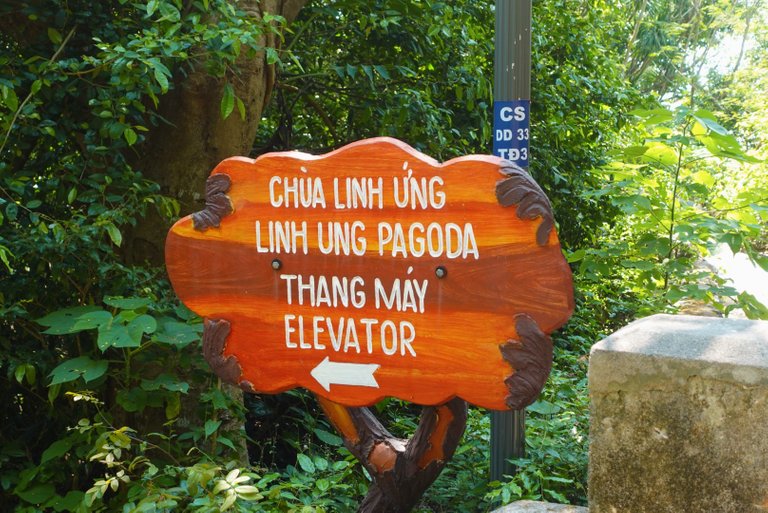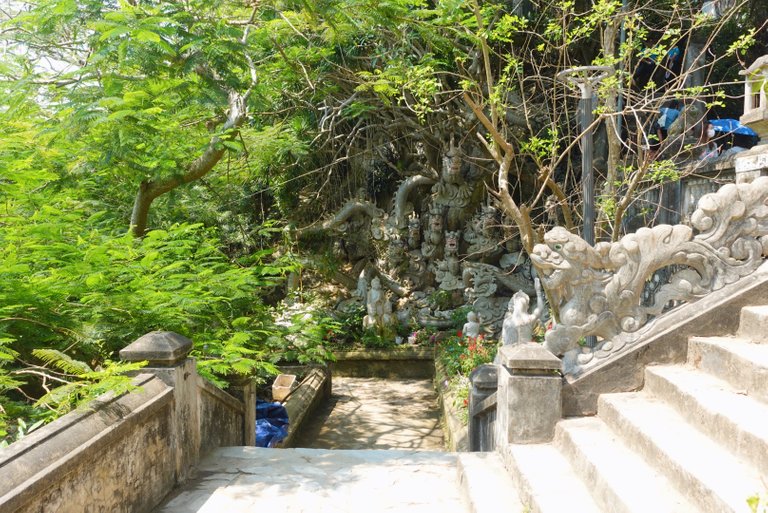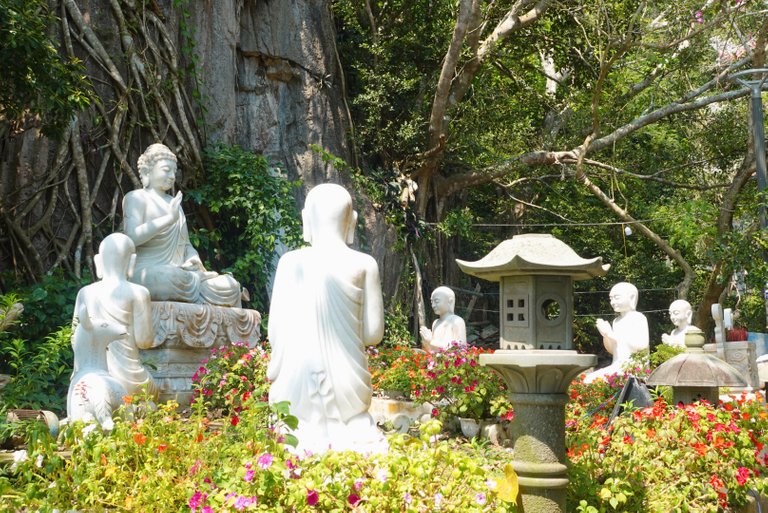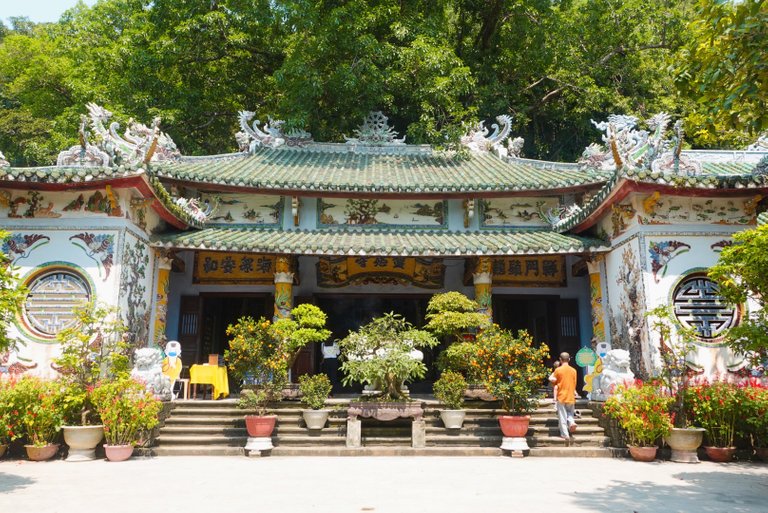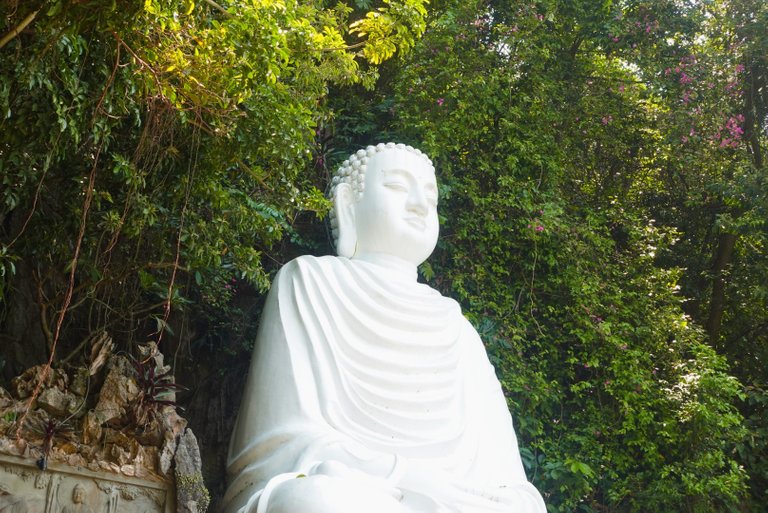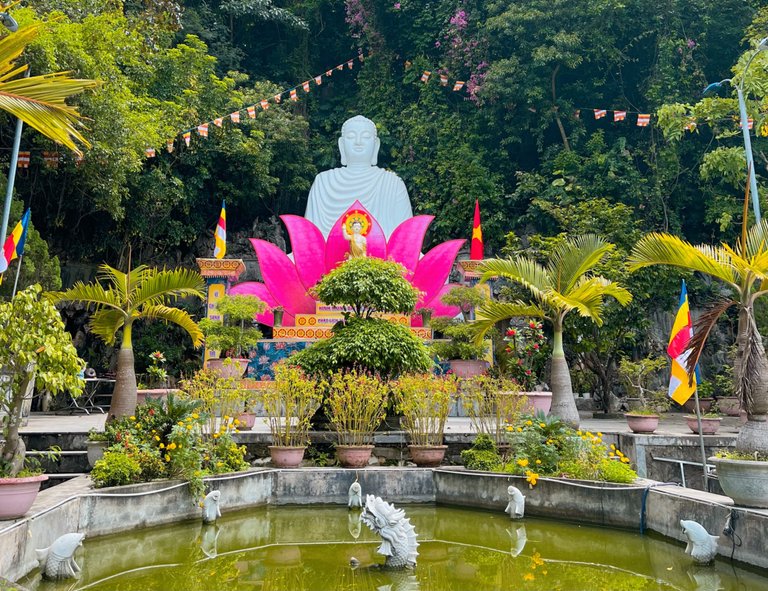 Am Phu Cave is my final destination. After visiting the Linh Ung Pagoda, next to the pagoda there is a way down leading to Am Phu cave. Inside is a very large cave decorated with many colored lights creating a mysterious feeling. This is called the Underworld because underneath there are many models and statues representing the afterlife such as Nai Ha River, the balance of justice, and the gods who govern hell. Before entering, I thought there was a scary feeling here, but once inside, after understanding the meaning of this place, I felt a sense of appreciation for life and wanted to live it as kindly as possible.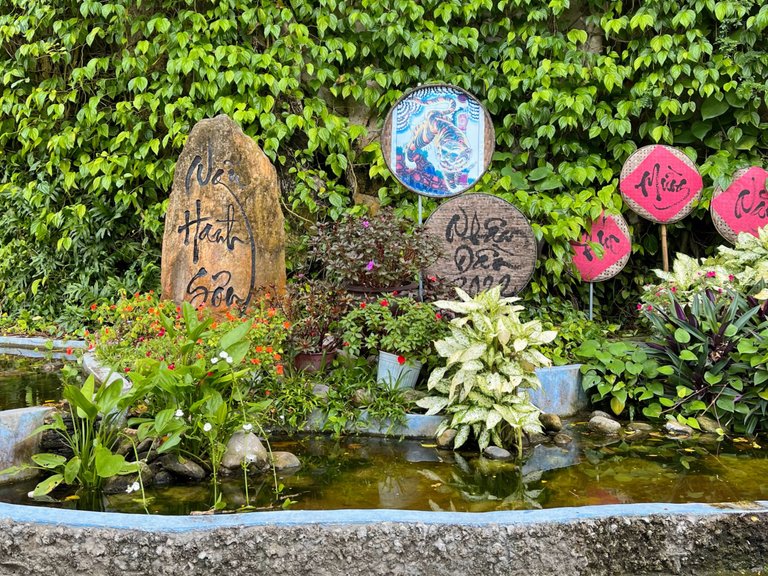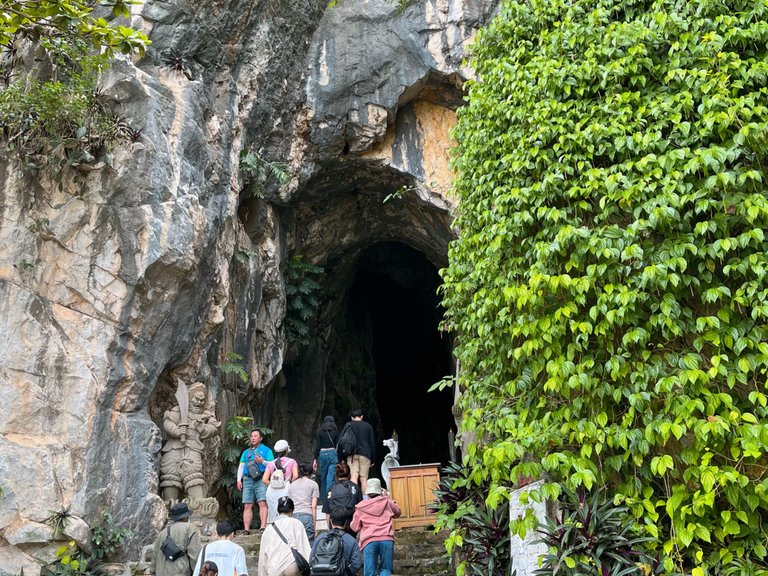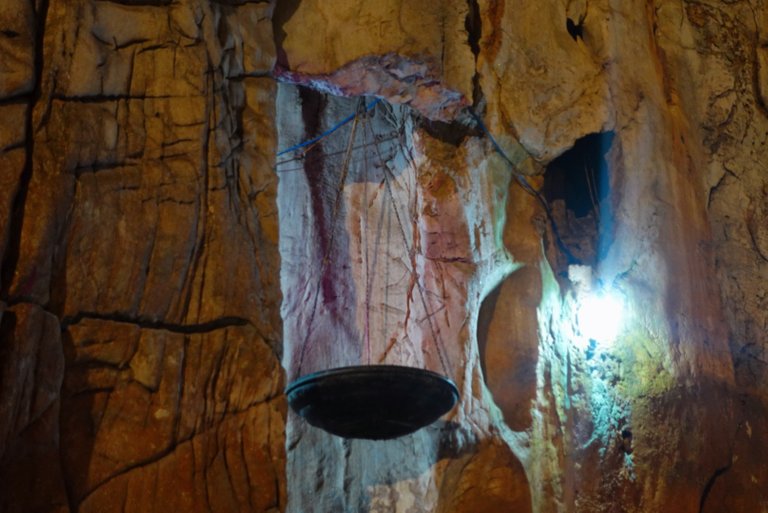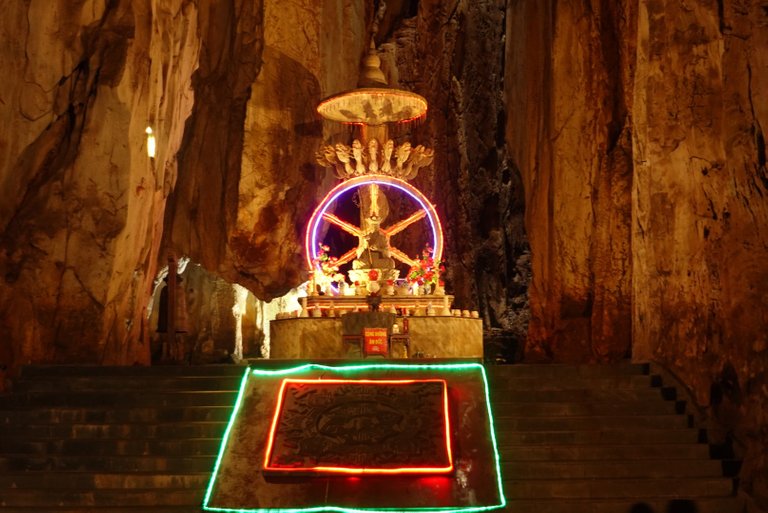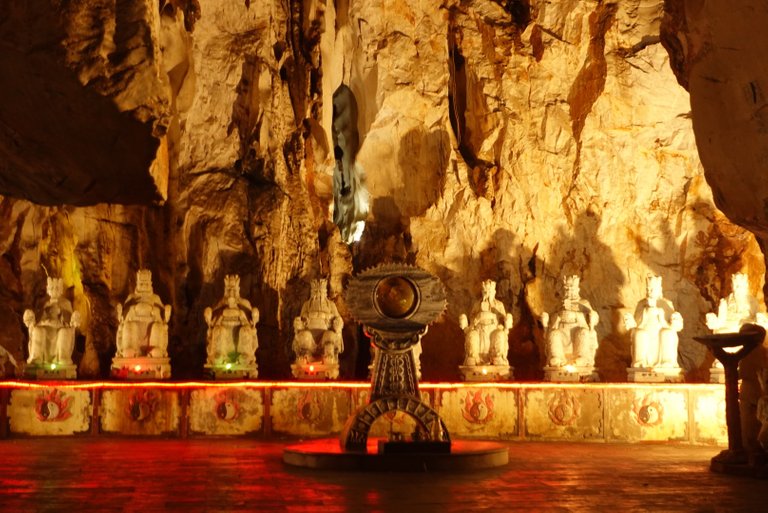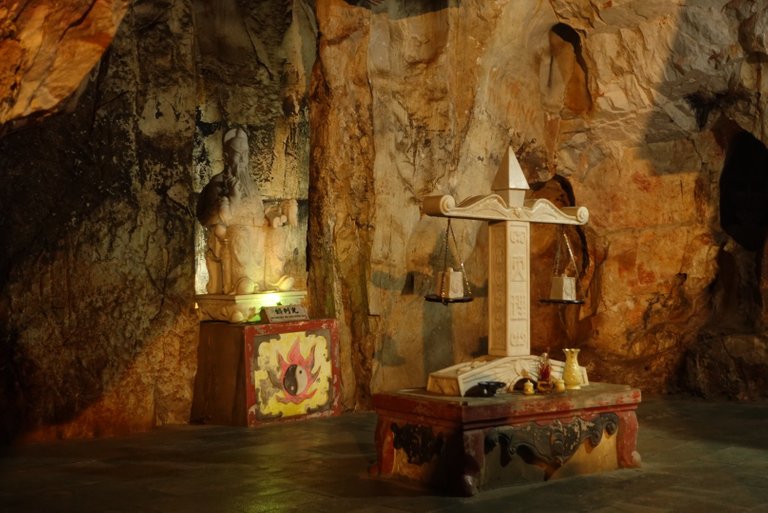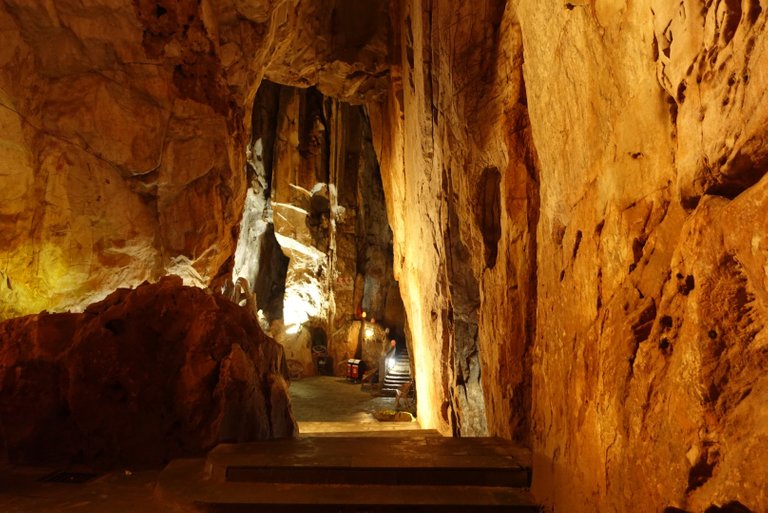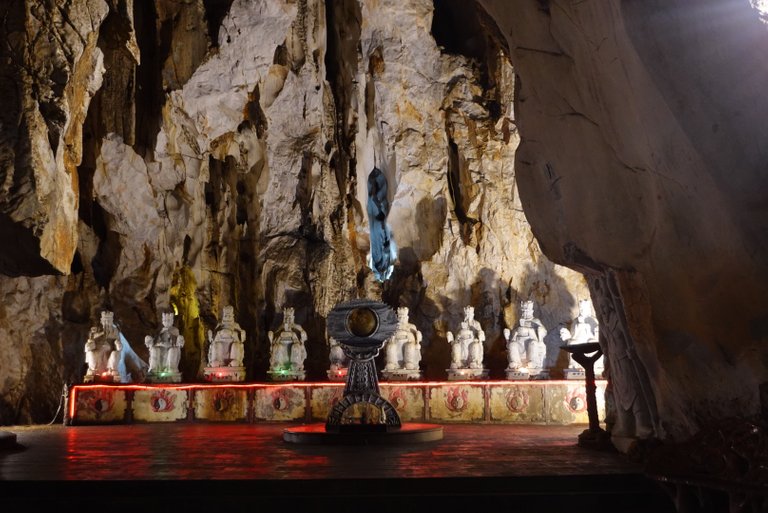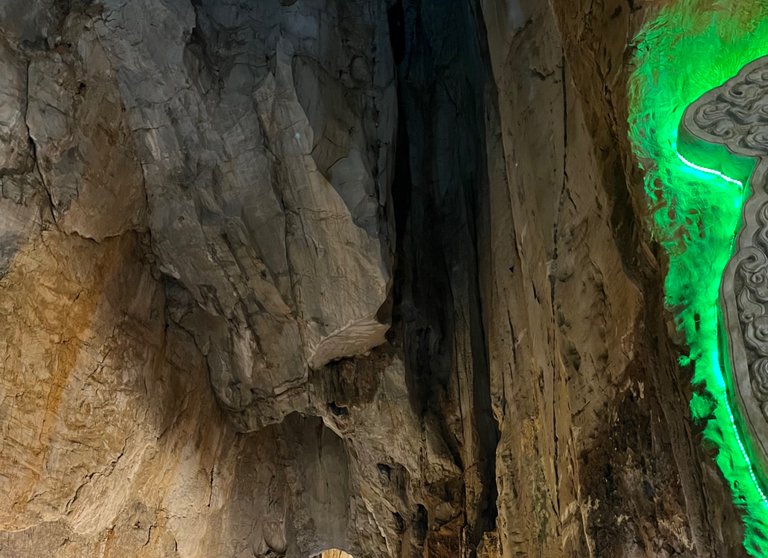 It took me more than 3 hours to visit all the places here, after visiting all, I rested a bit and took the môtrbike out. Thanks for reading my article and see you my next posts. Have a great day! Love all!
---
---