Hot Springs Park Da Nang - The Ideal Destination In Hot Summer Days
Hello everyone! How are you today?
Today I'm back to the Pinmapple community after a long time to introduce one of the attractive destinations in hot summer days in Da Nang. This is Hot Springs Park which is located in Phu Tuc village, Hoa Phu commune, Hoa Vang district, Da Nang city, about 30 kilometers from the center of Da Nang city. It took us about 40 minutes by motorbike. So let explore it with me!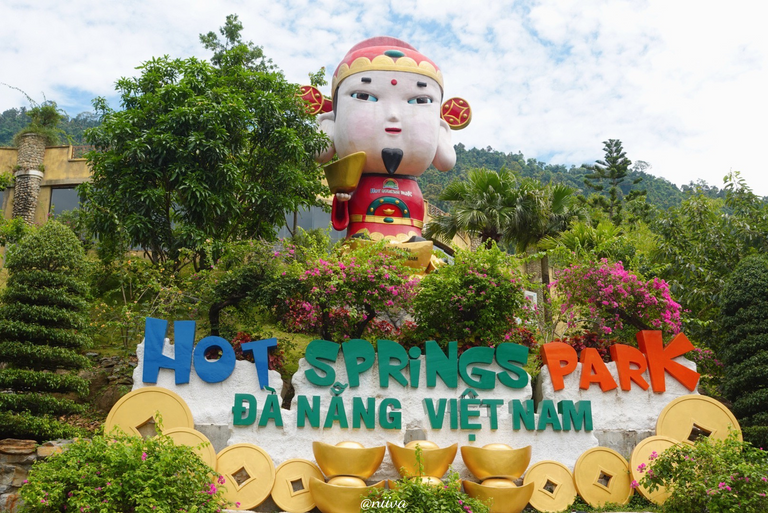 There are 3 types of tickets. First package: 400 ( entrance ticket ). Second package: 610 ( include entrance ticket and lunch ticket ). Third package: 730 ( entrance ticket, lunch ticket and mud bath lunch ticket ). We chose the 2nd type of ticket including entrance ticket and lunch ticket. After buying tickets, you stand in line to wait for your turn to enter the gate, then you will be given a bracelet to use the services here. Because of the hot weather, tourists come here quite a lot, so we queued for a long time to get inside.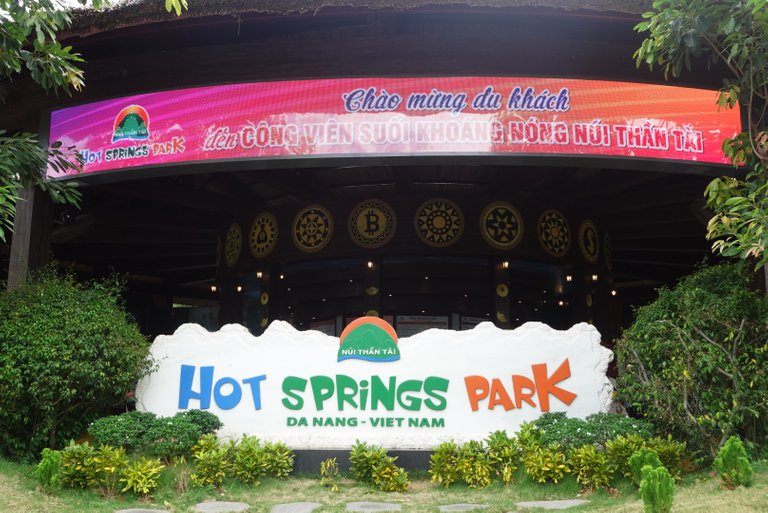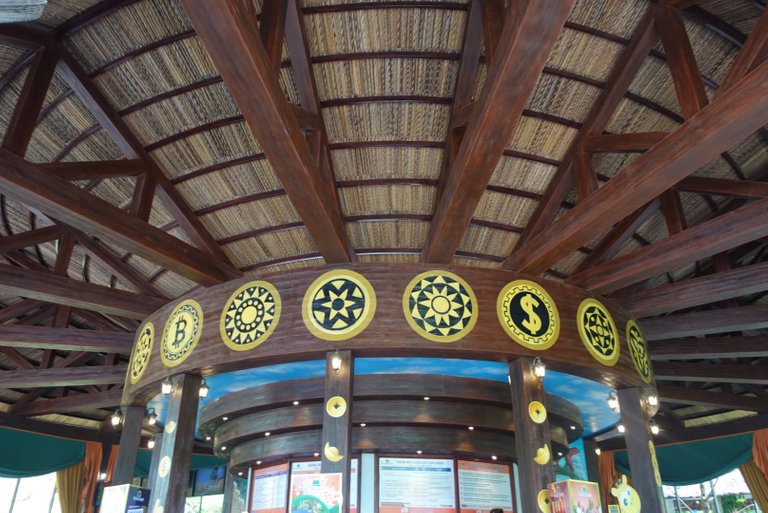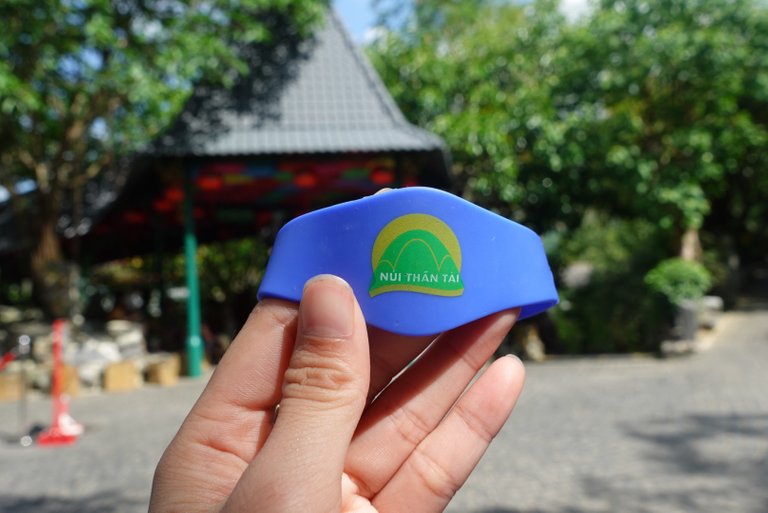 Entering the gate, you will see a map nearby, you can rely on it to find places to visit. Or you can ask the staff here, they are very friendly, they will direct you to the places you want to go. Because this is my 2nd time coming here, I can remember the places to visit here. The surrounding is decorated by many large statues, many colorful umbrellas on the ceiling. The walls here are also painted with many unique textures, embellishing the place to go in the summer.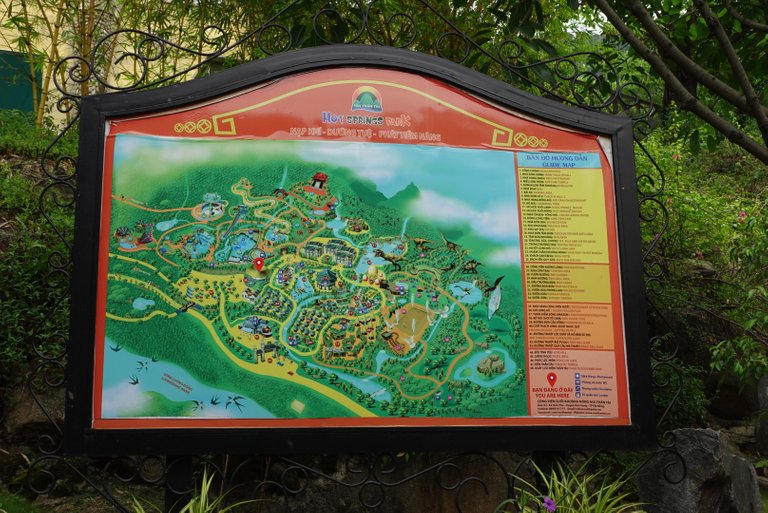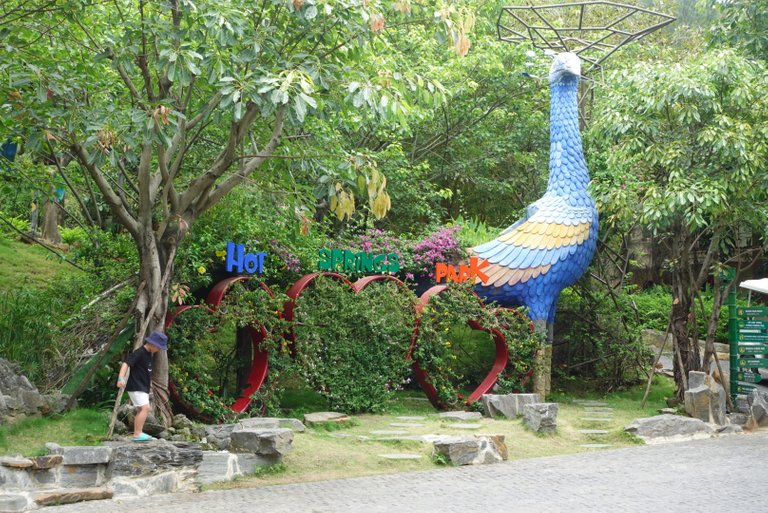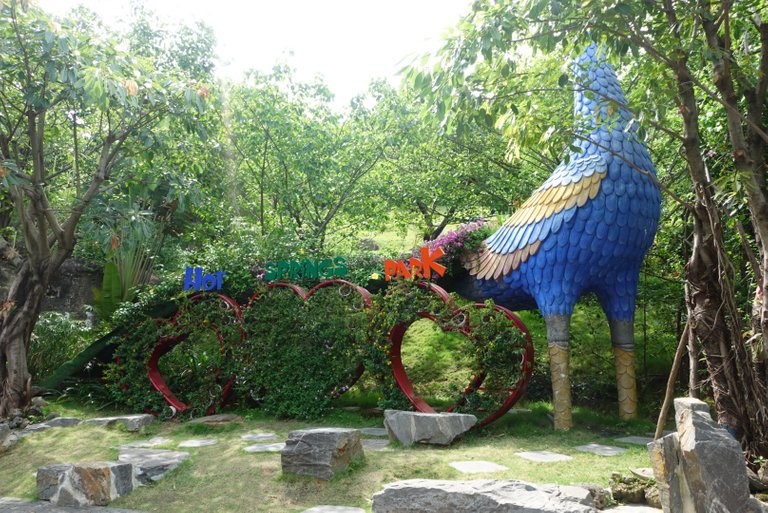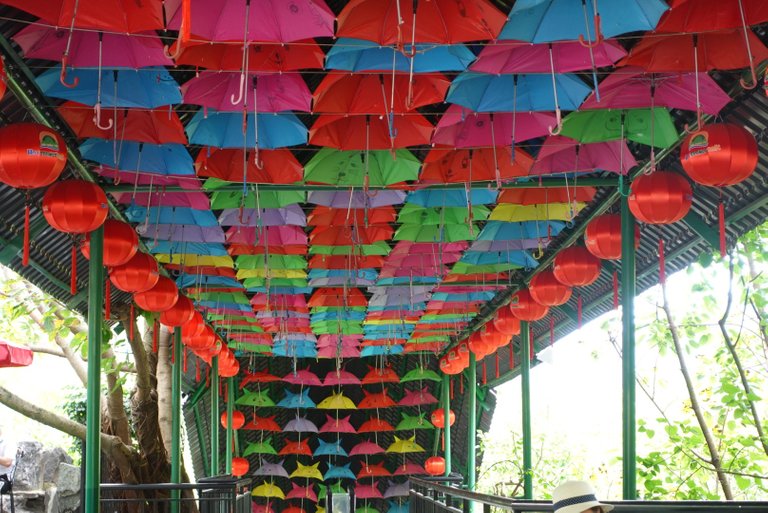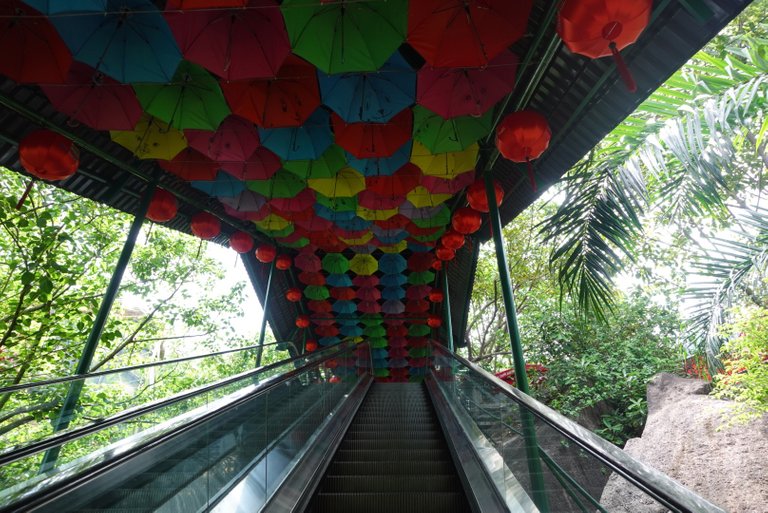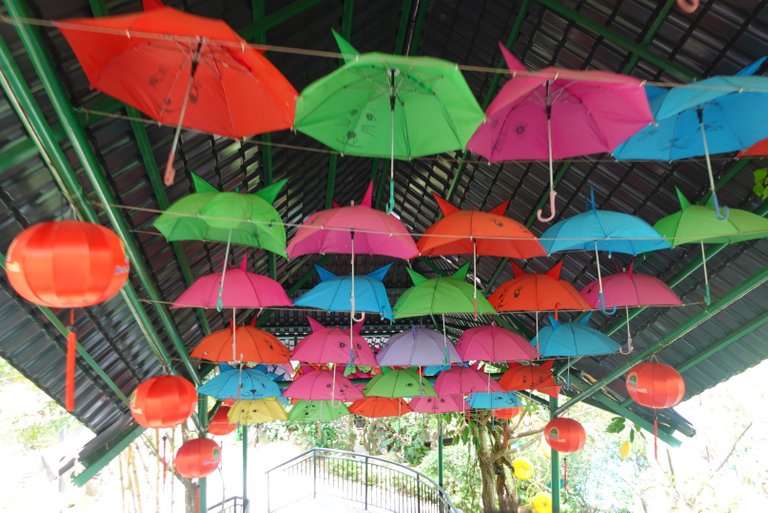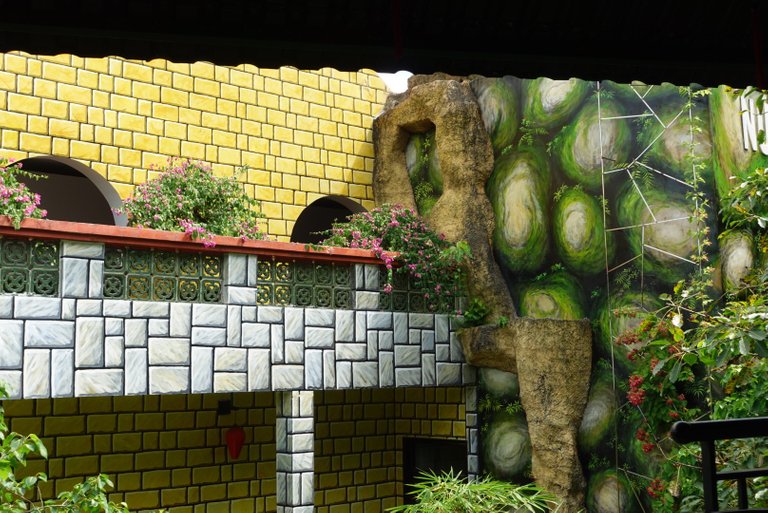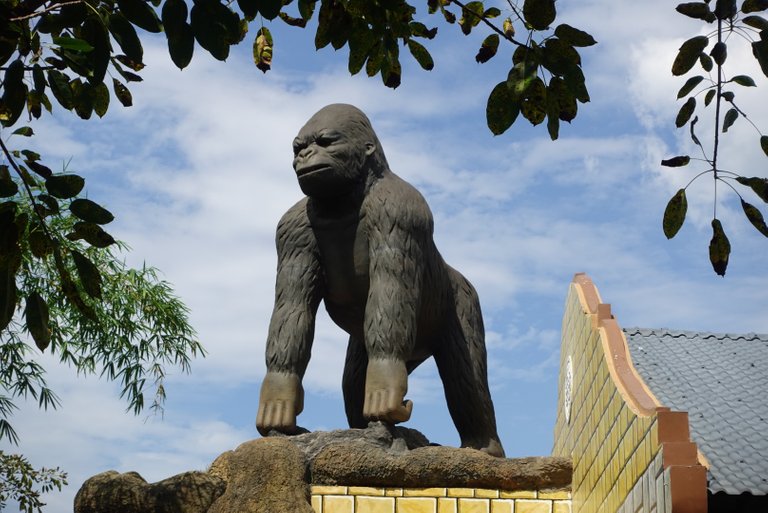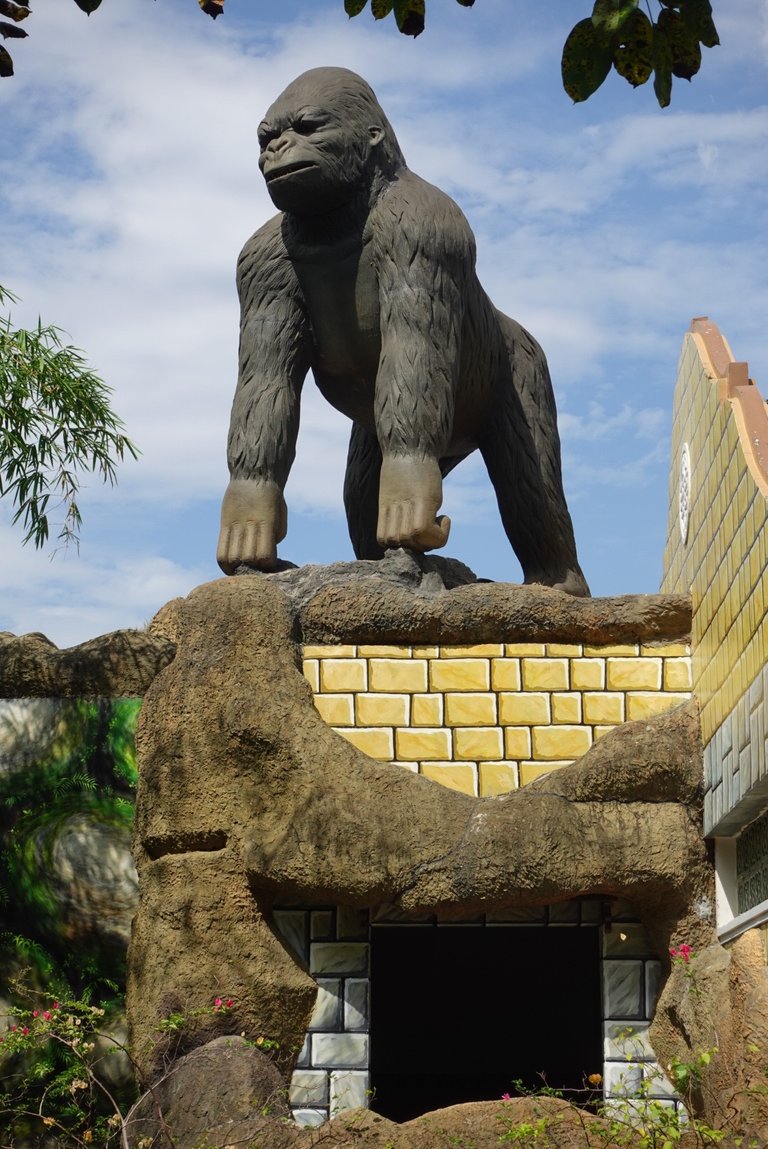 The water park was our first destination, we entered an area to store our things and then headed to the water park. There are many water parks here where you can swim, in addition to water games such as waterfall slide. A lot of people come here because they want to avoid the heat and enjoy the coolness of the water. It's quite large, with streams and pools, so you can choose wherever you want to go. We chose the swimming pool as our first destination, simply because it was near the entrance. After swimming for more than 1 hour, we started looking for a restaurant to have lunch and rest.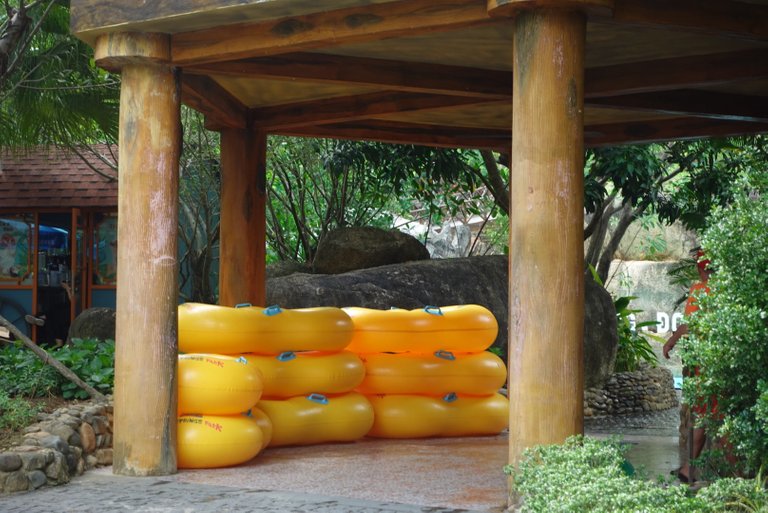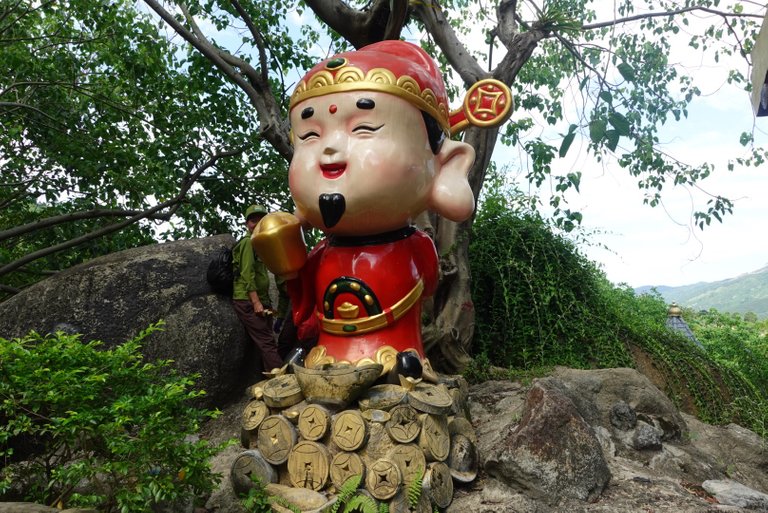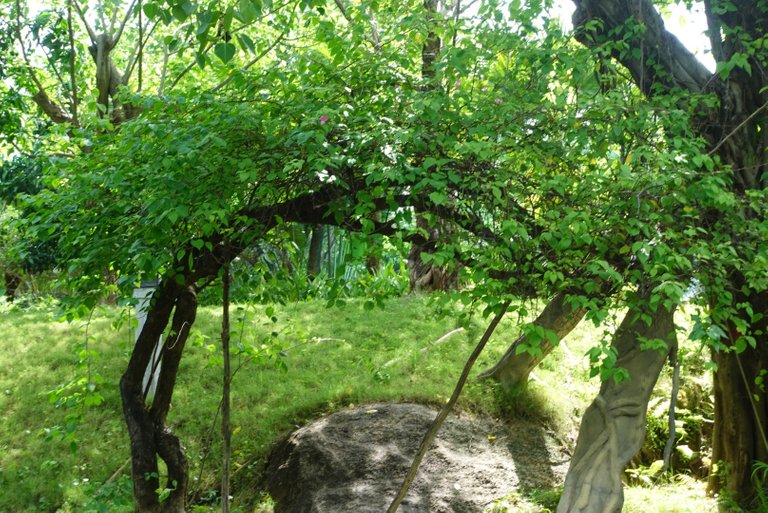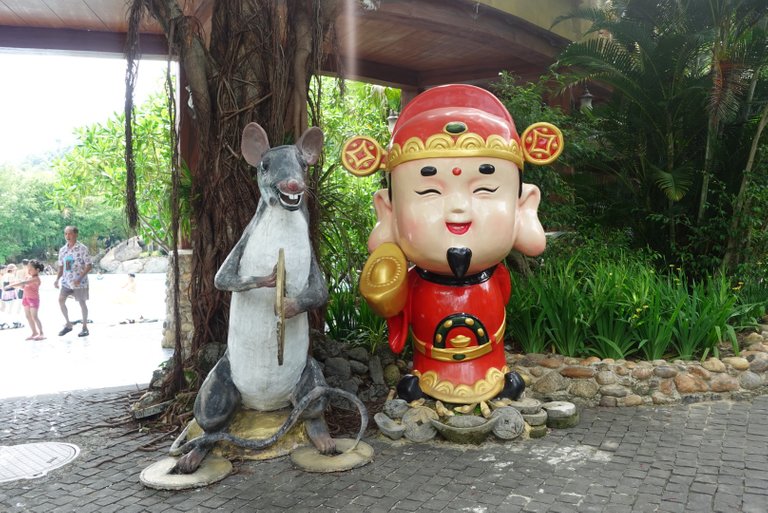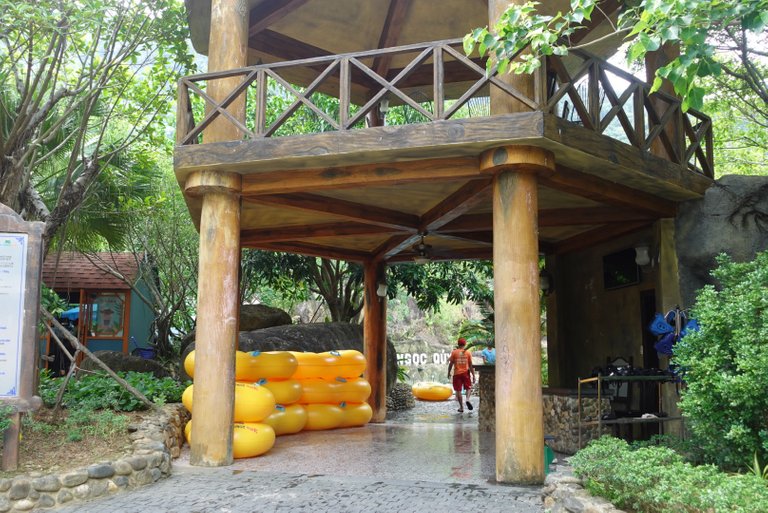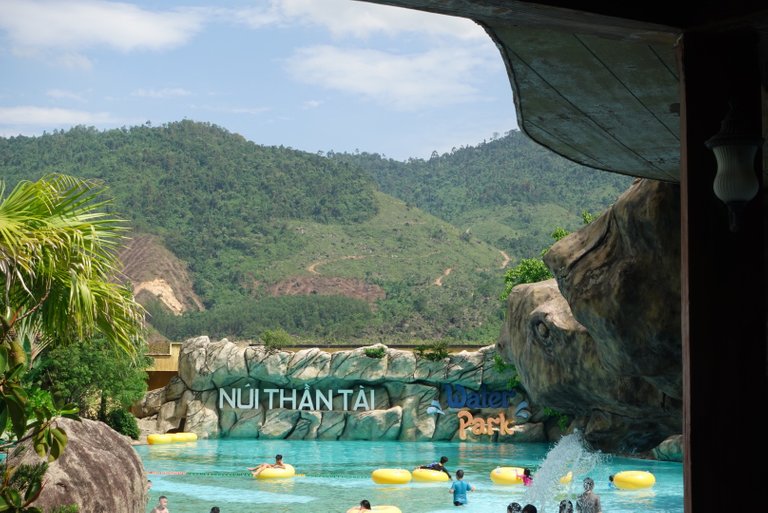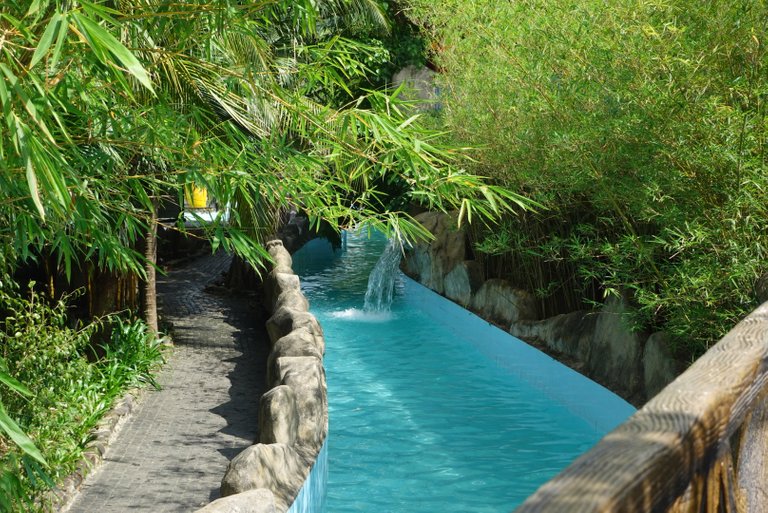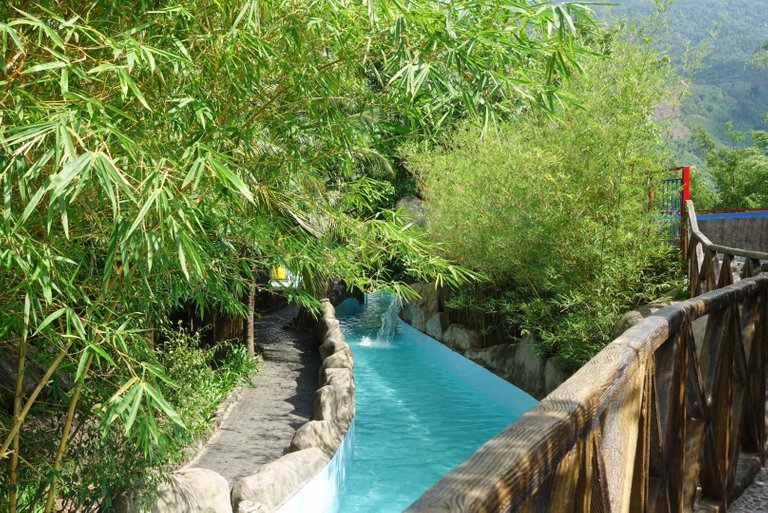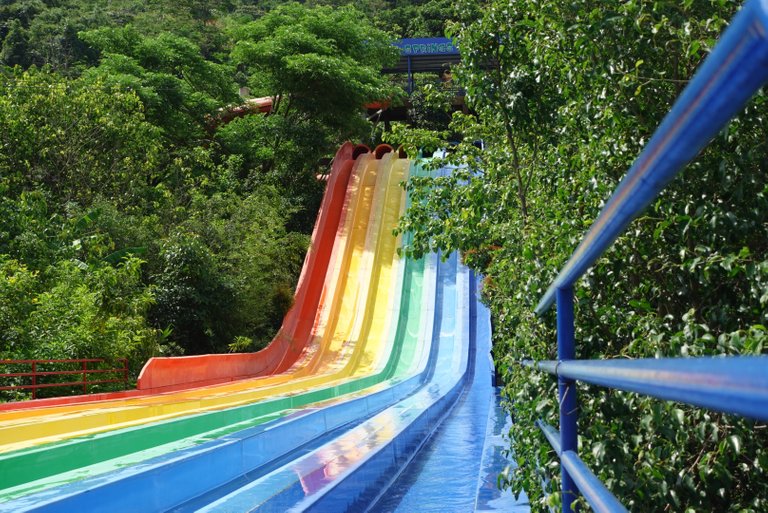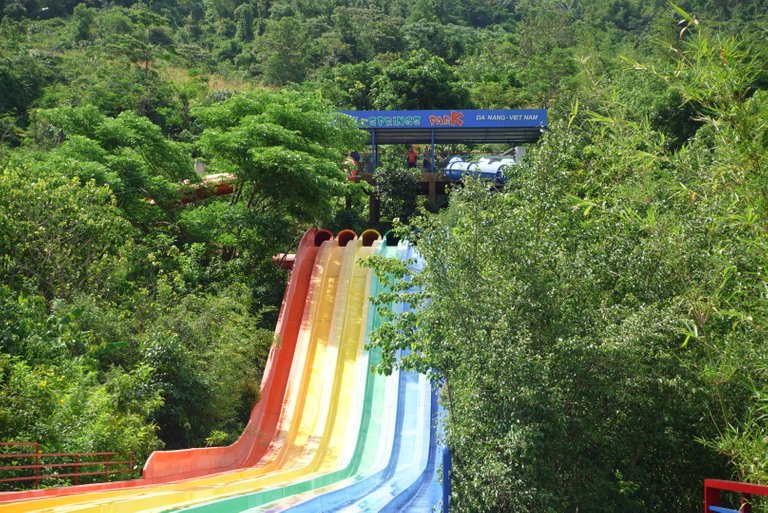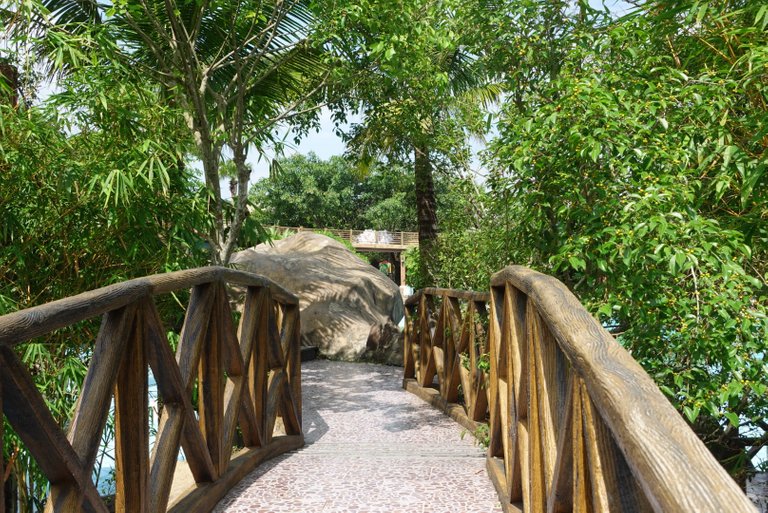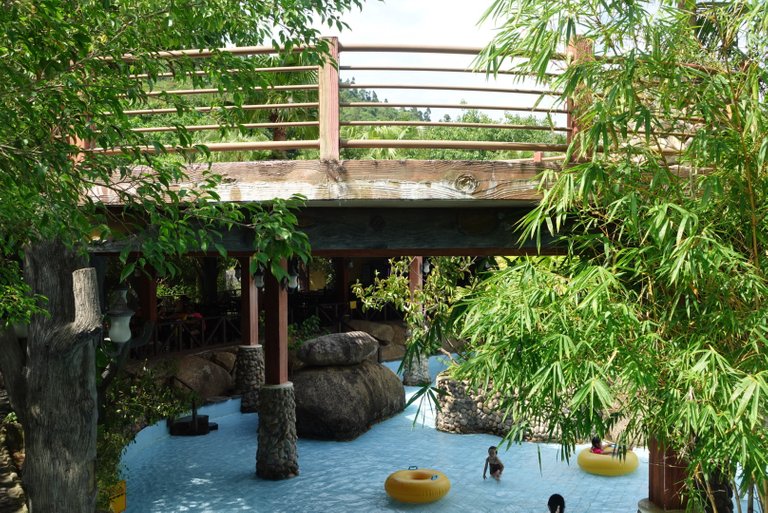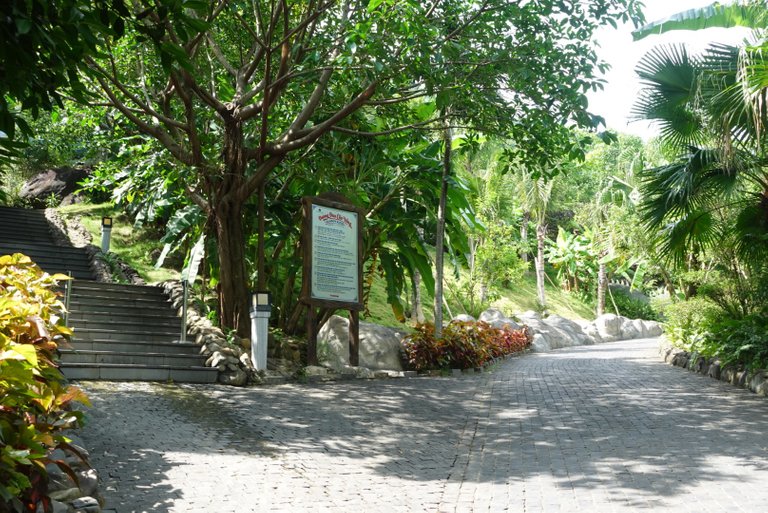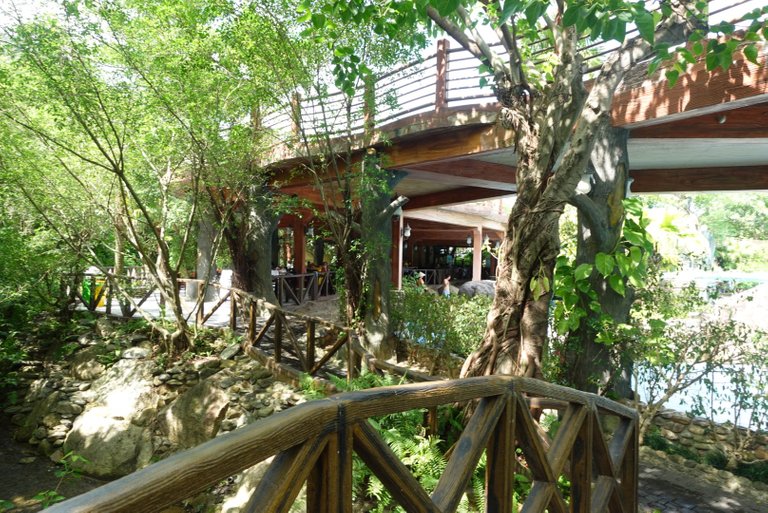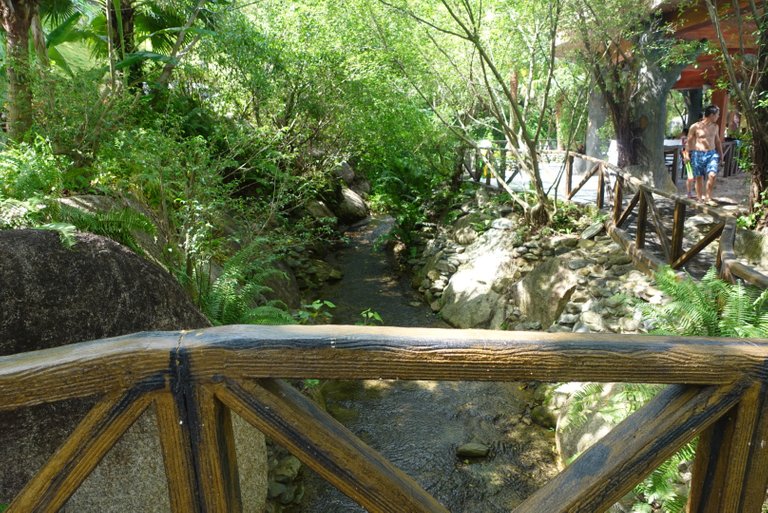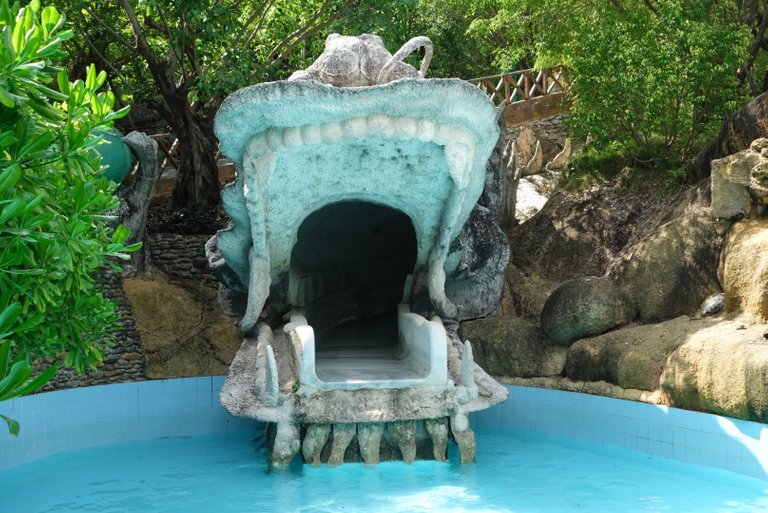 Because our ticket included lunch at the restaurant, we simply went there and scanned the code for the bracelet. The restaurant is called Red Dragon, the restaurant has 2 floors, you can choose the 1st or 2nd floor as you like. The restaurant has a quite spacious and airy space, because the restaurant is a buffet, you can get whatever you want, here the food is very diverse and quite delicious, quite suitable for my taste. After eating a filling lunch at the restaurant, we sat here to rest for about 30 minutes and then started moving to the next location.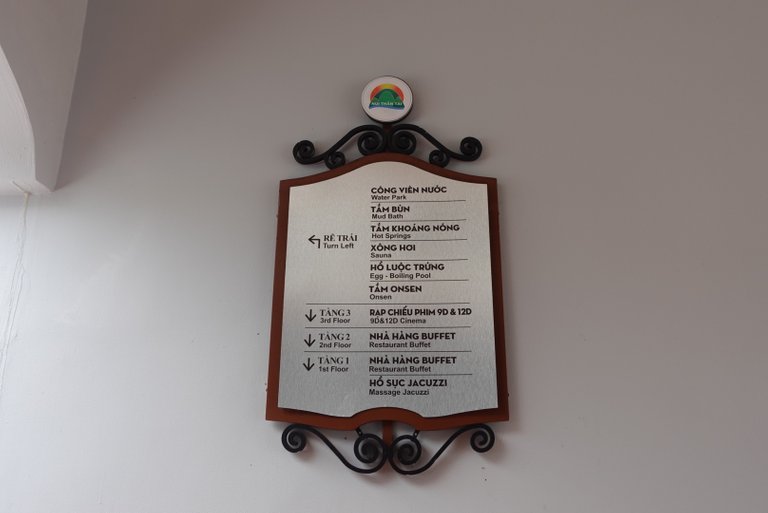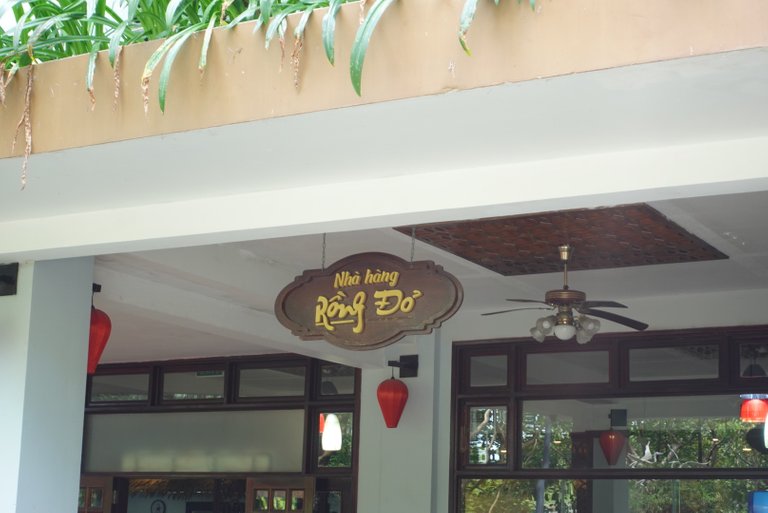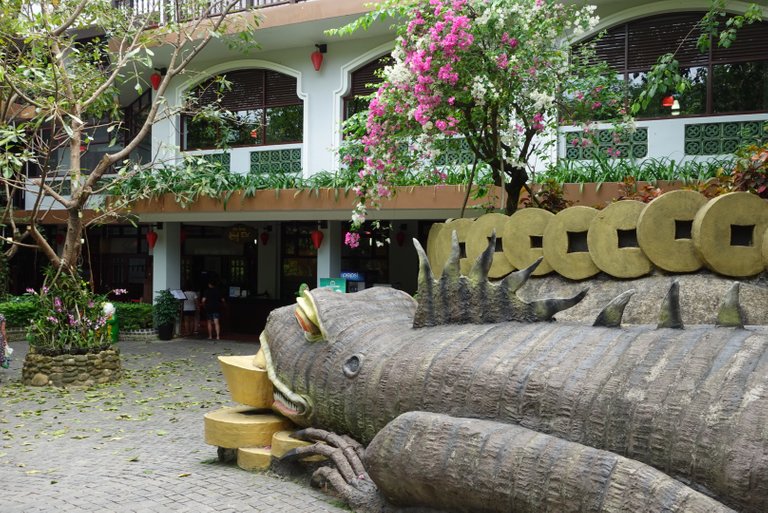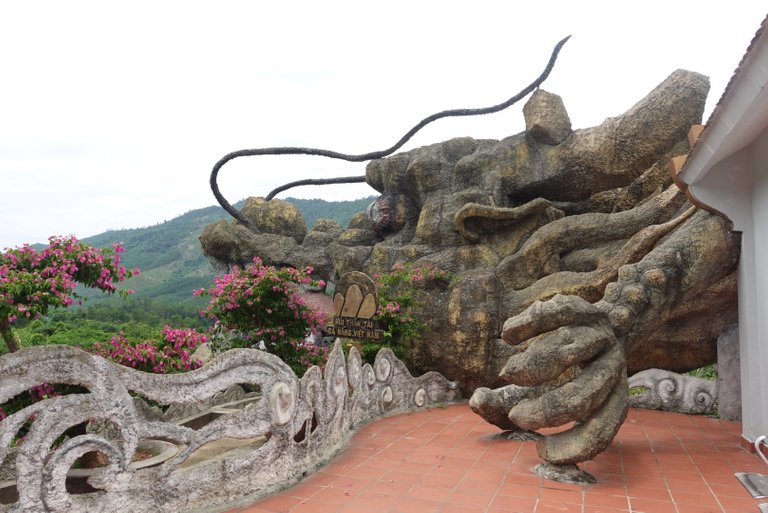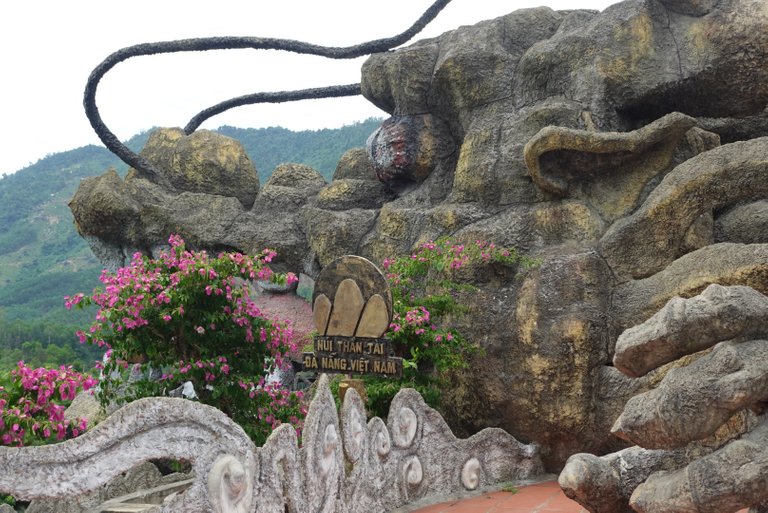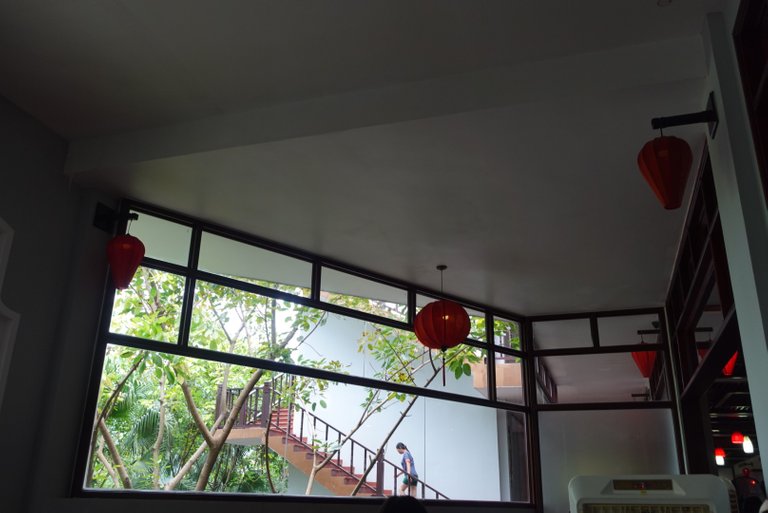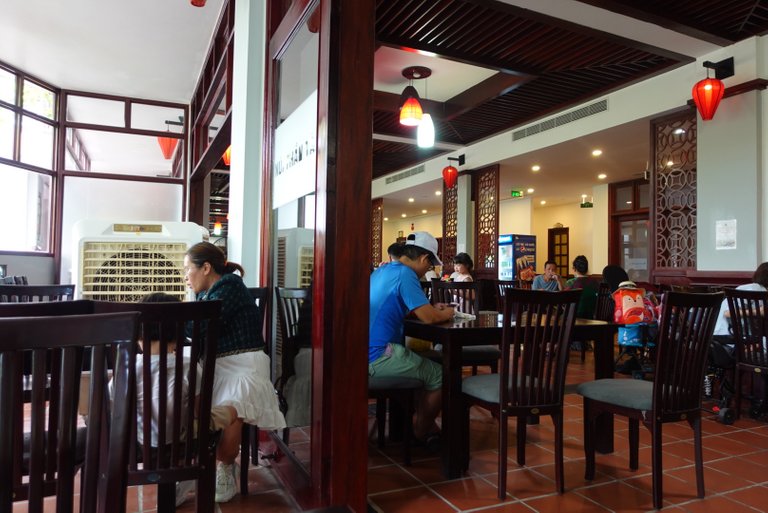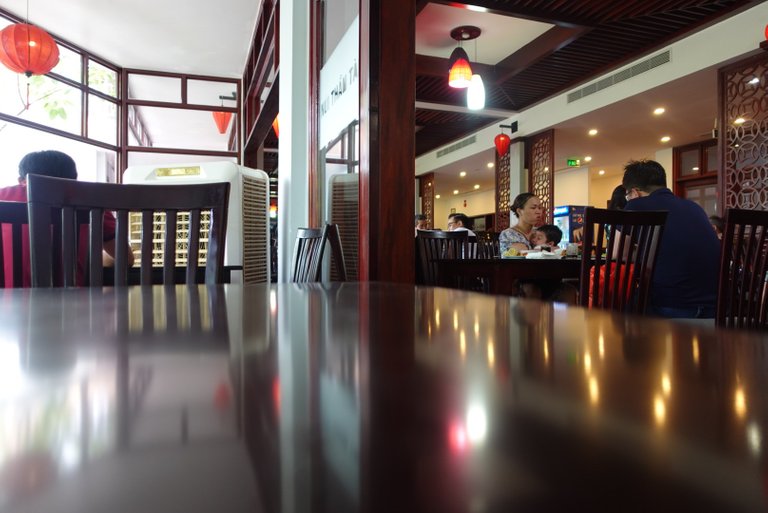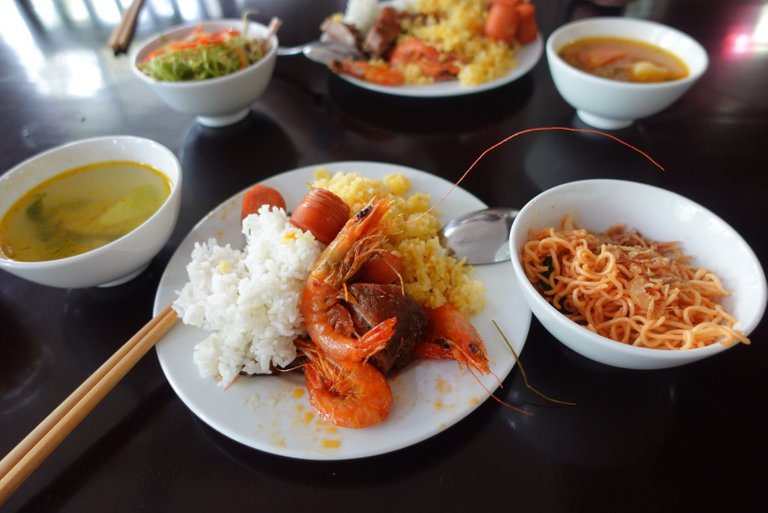 Because we finished bathing in the morning, we changed into dry clothes, so we can't take a bath in streams anymore, now we can only go sightseeing and other places. This is one of the springs you can bathe here, it's called Huyet Long Ho. You can move up here by electric buggy which is a popular transportation here because it's easy to drive.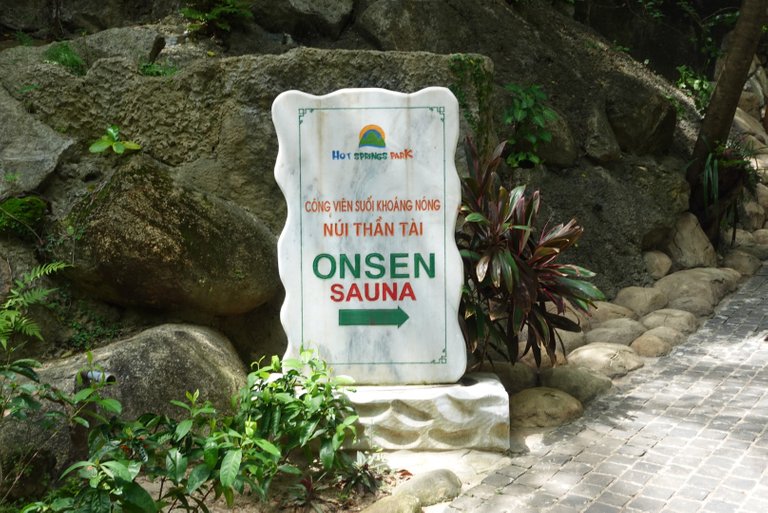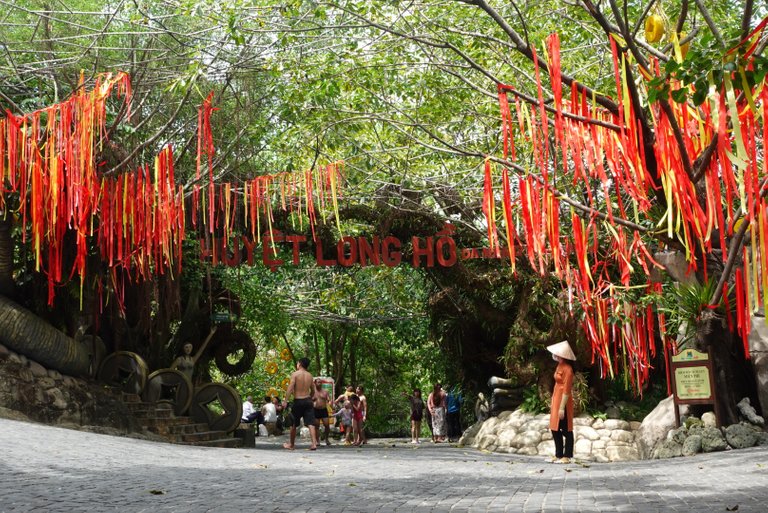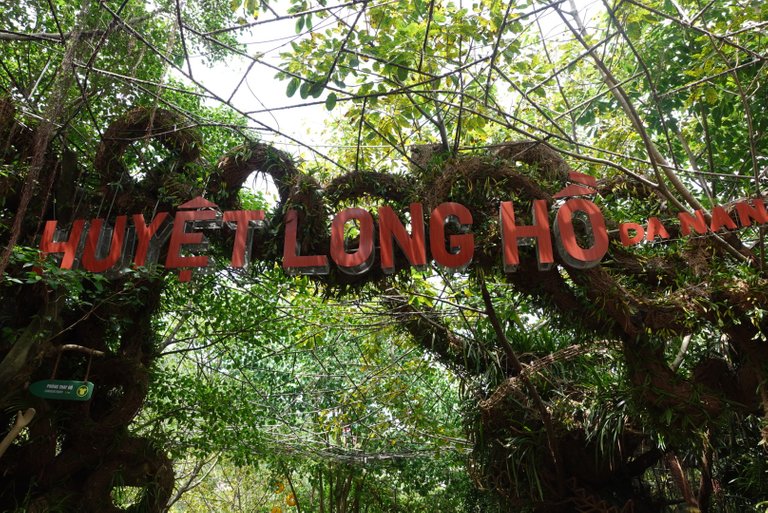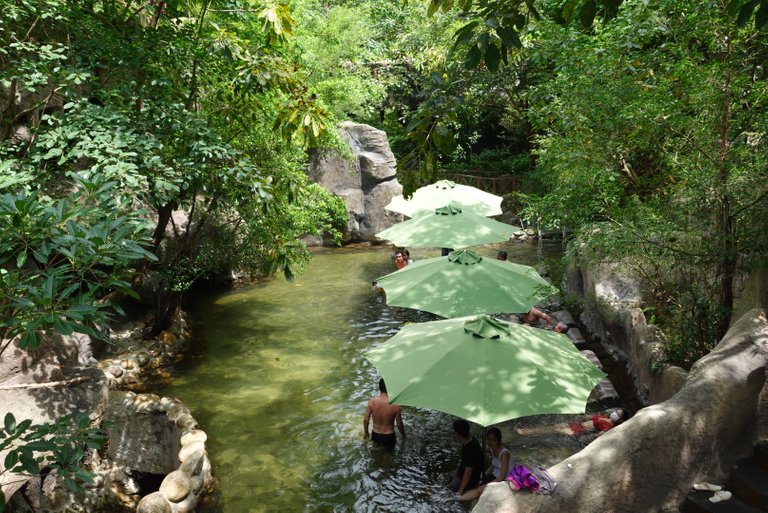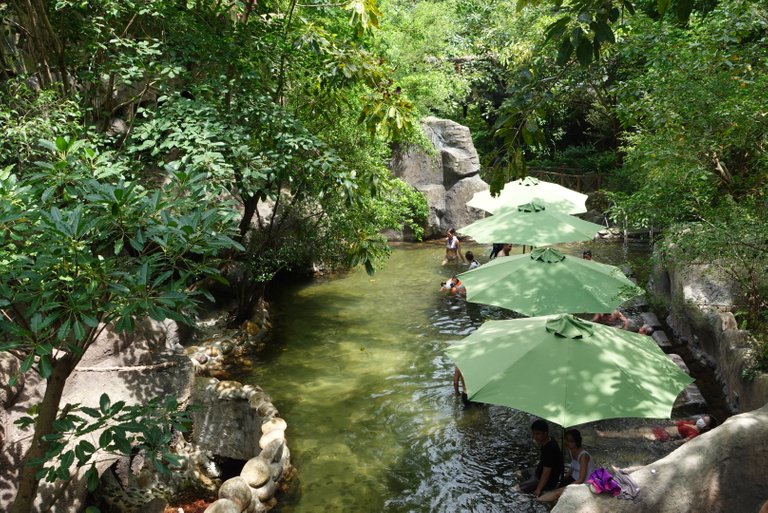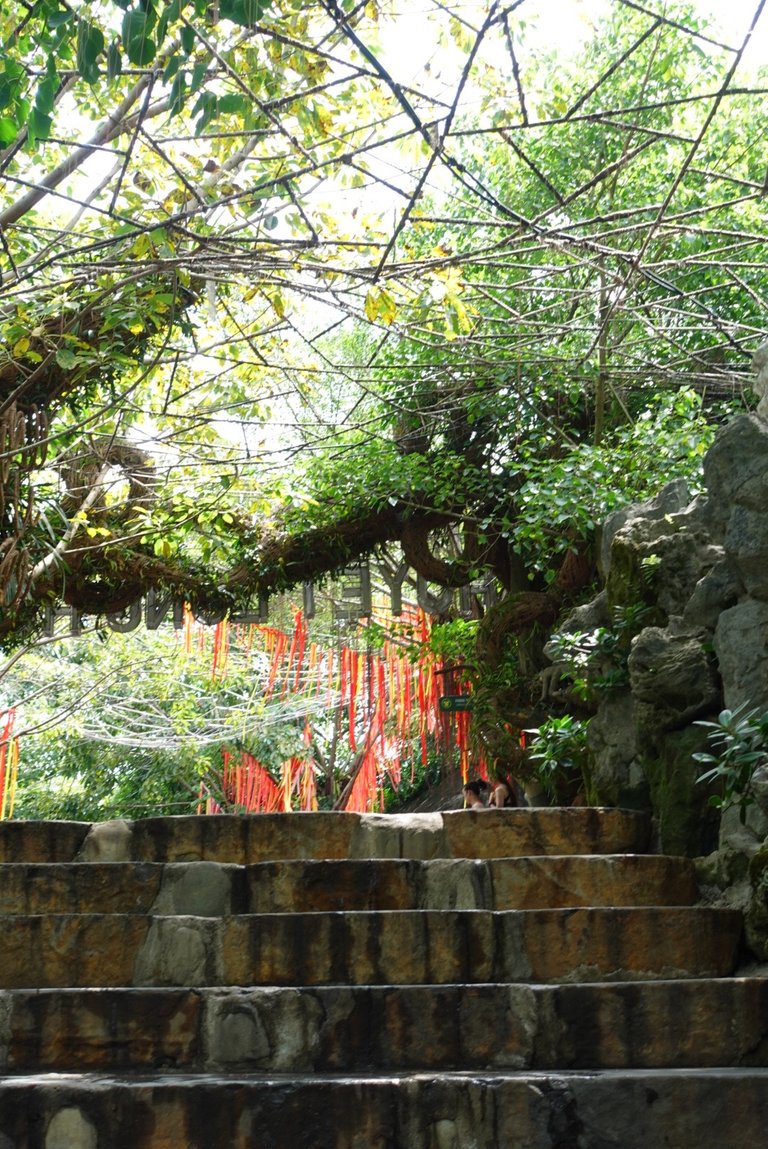 The next place is the dinosaur park, it is quite far from the entrance, so we continue to move by electric buggy. There are many models of dinosaurs placed around the park, and there are also dinosaur sounds that make the park more real. The park is quite large, so it took us about 30 minutes to walk, then we waited for the buggy to pick us up to the next location.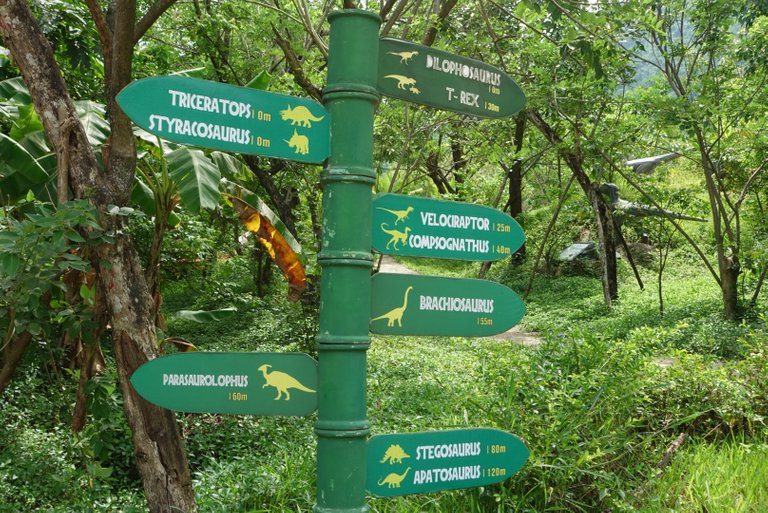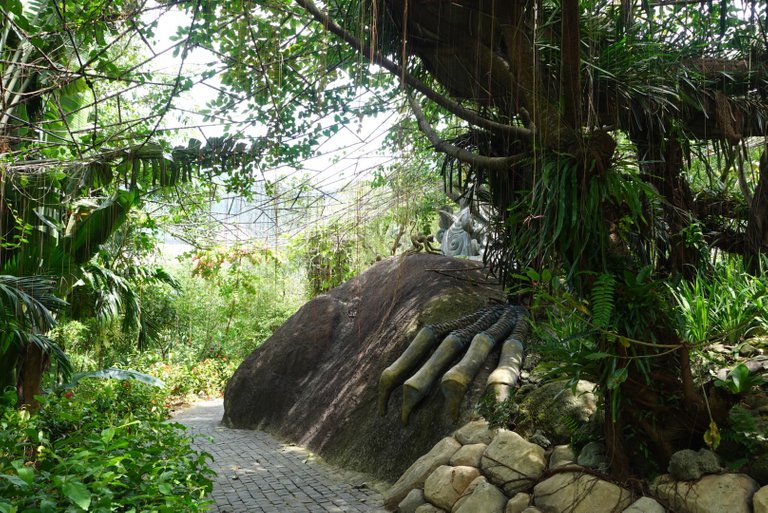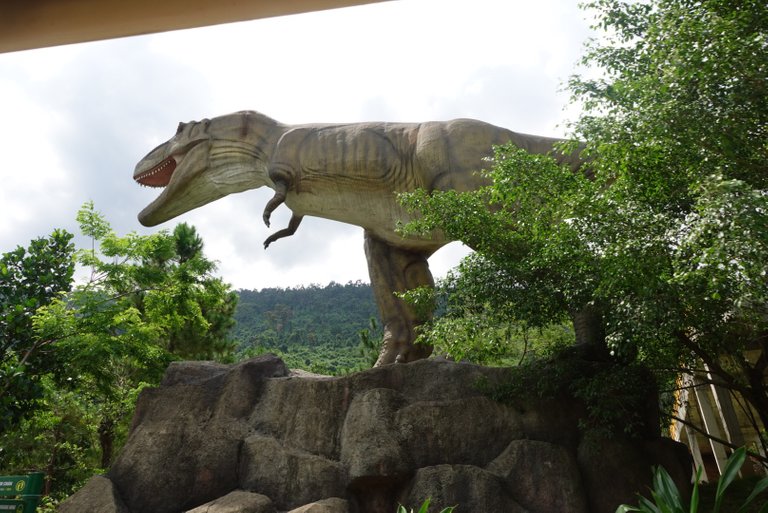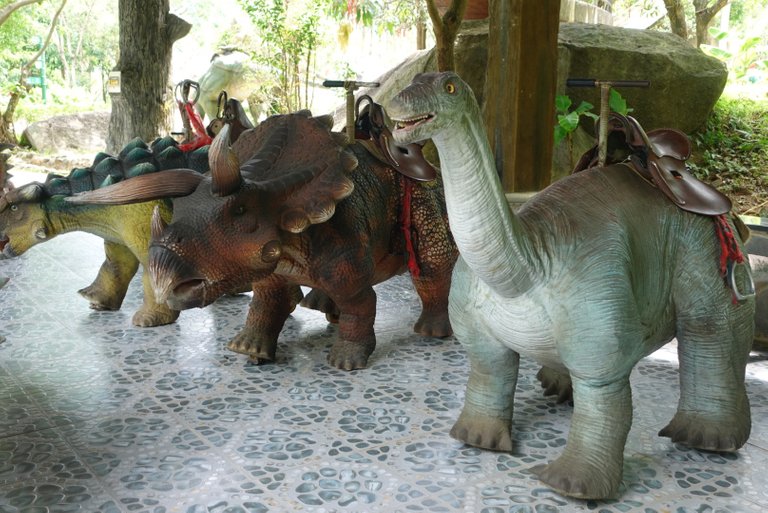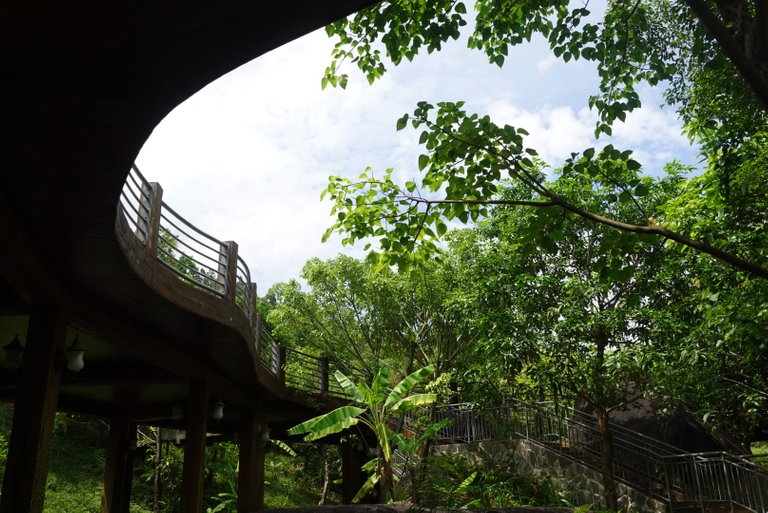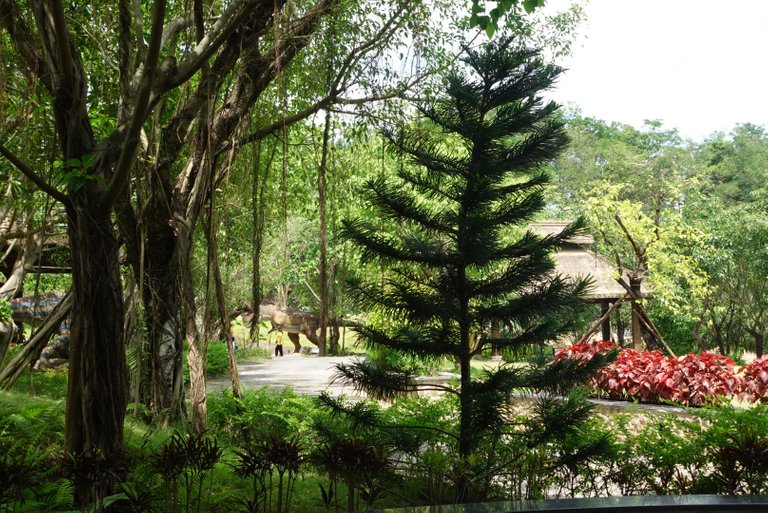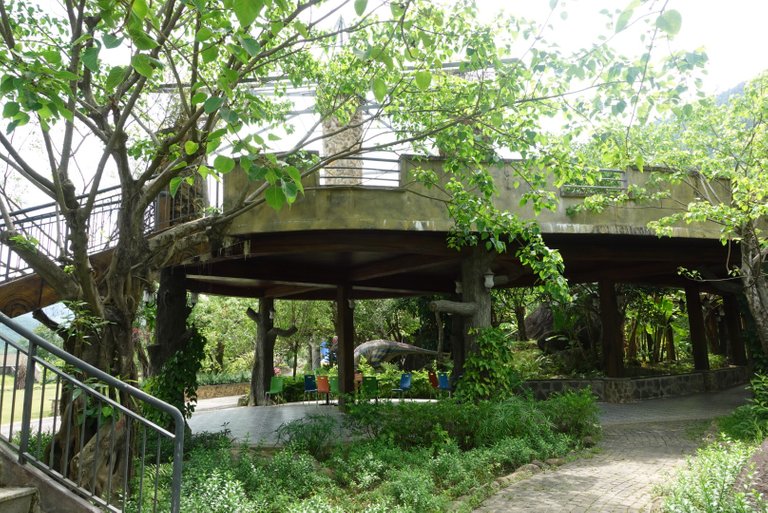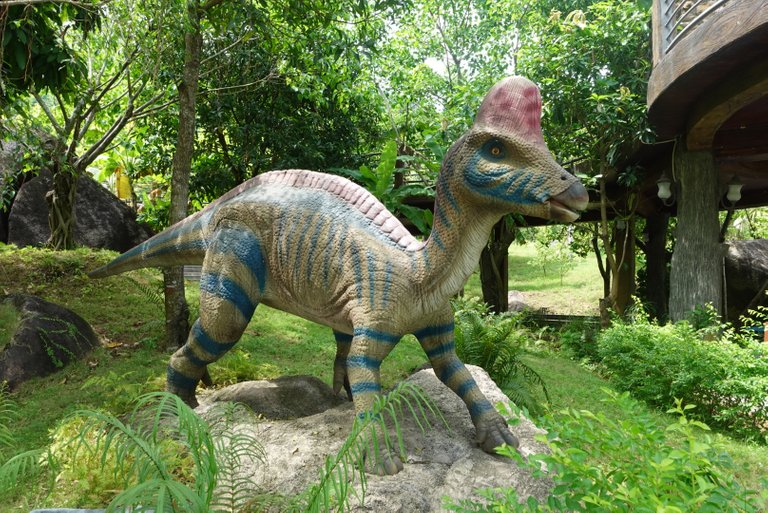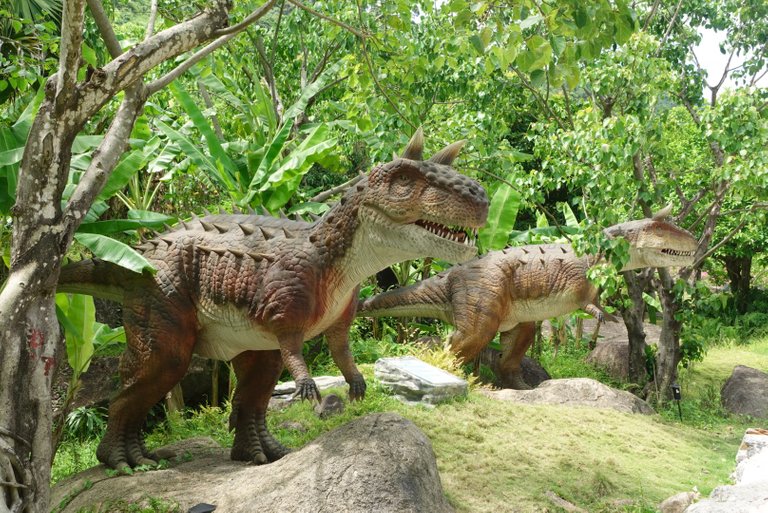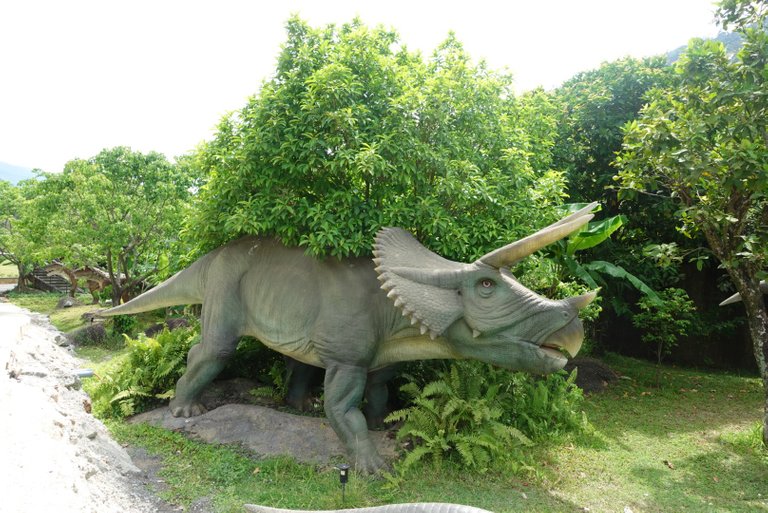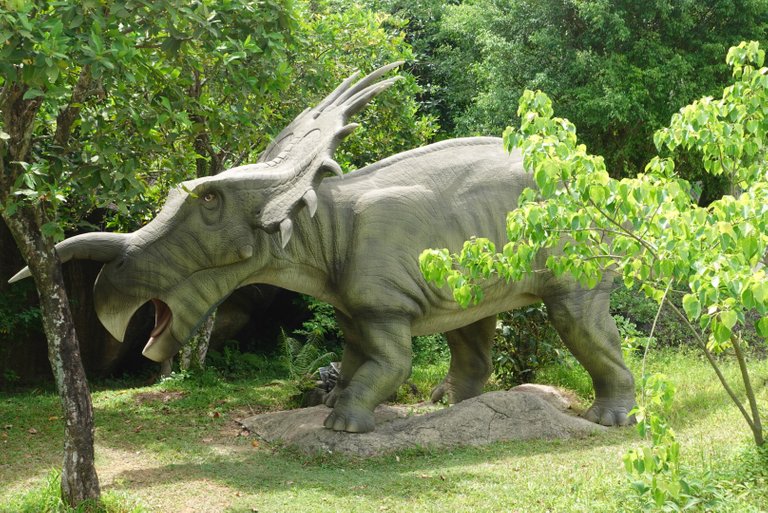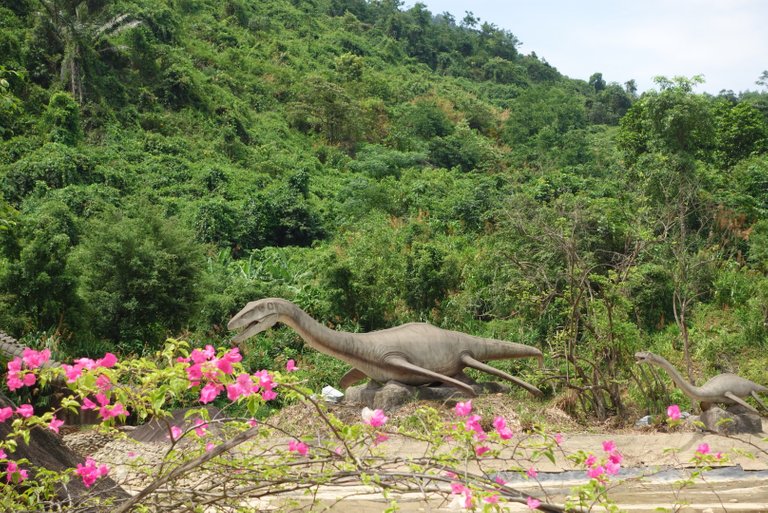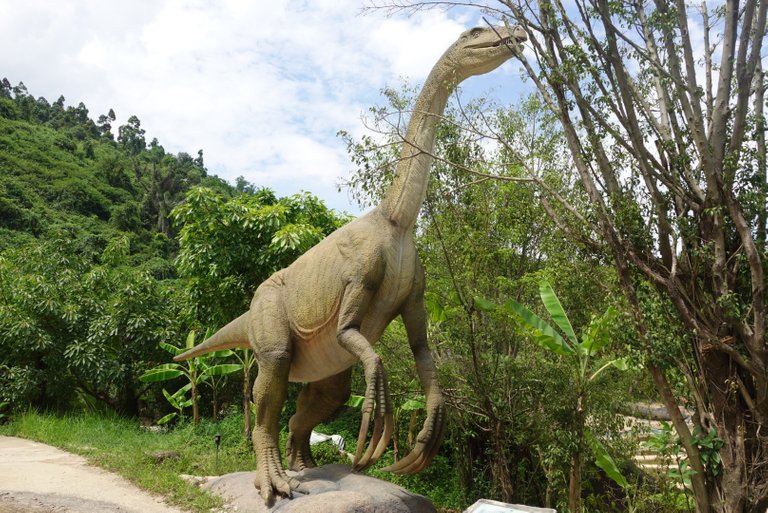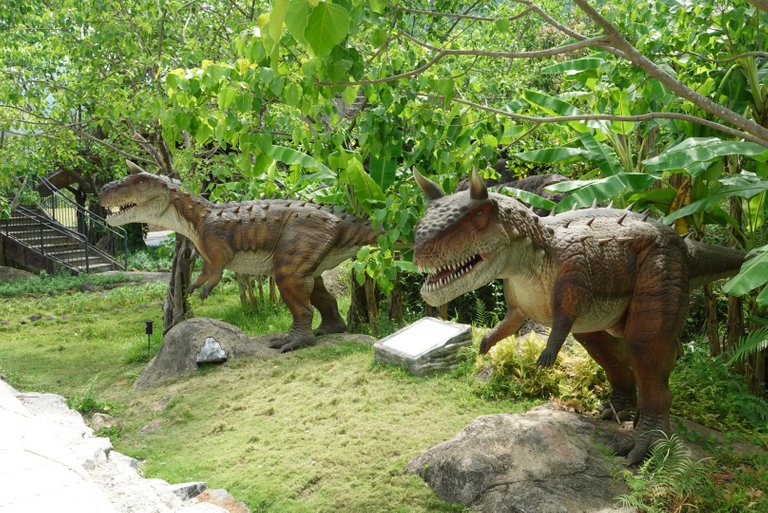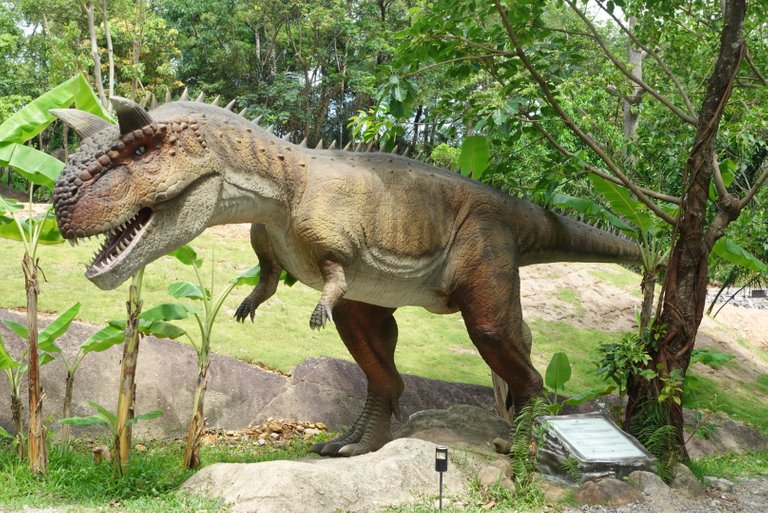 We were taken to another location which was an ancient temple, it called Than Tai Temple. You will go through a big gate in front, it's called Phuc Loc Mon. Going inside, there are many green trees surrounding the temple, so it is quite cool here compared to other places. This place is extremely quiet, you can hear the birds and the wind blowing. In addition, this place is also the residence and working place of the monks. Here you can go inside to light incense, but note that you should dress politely before entering.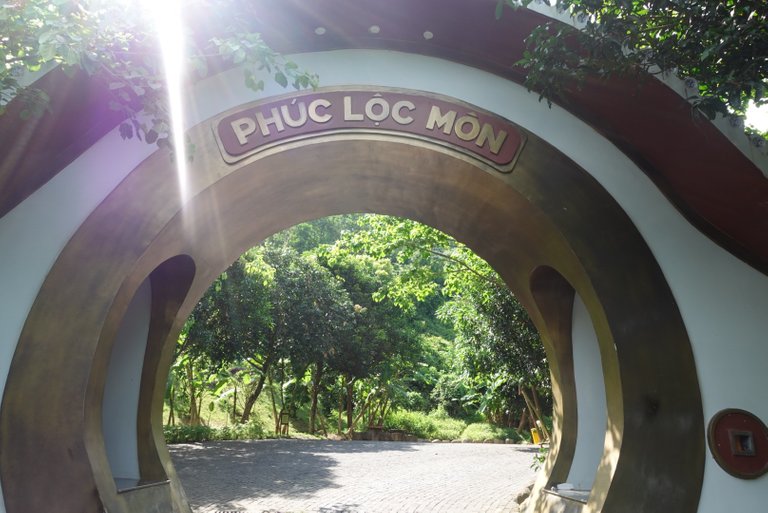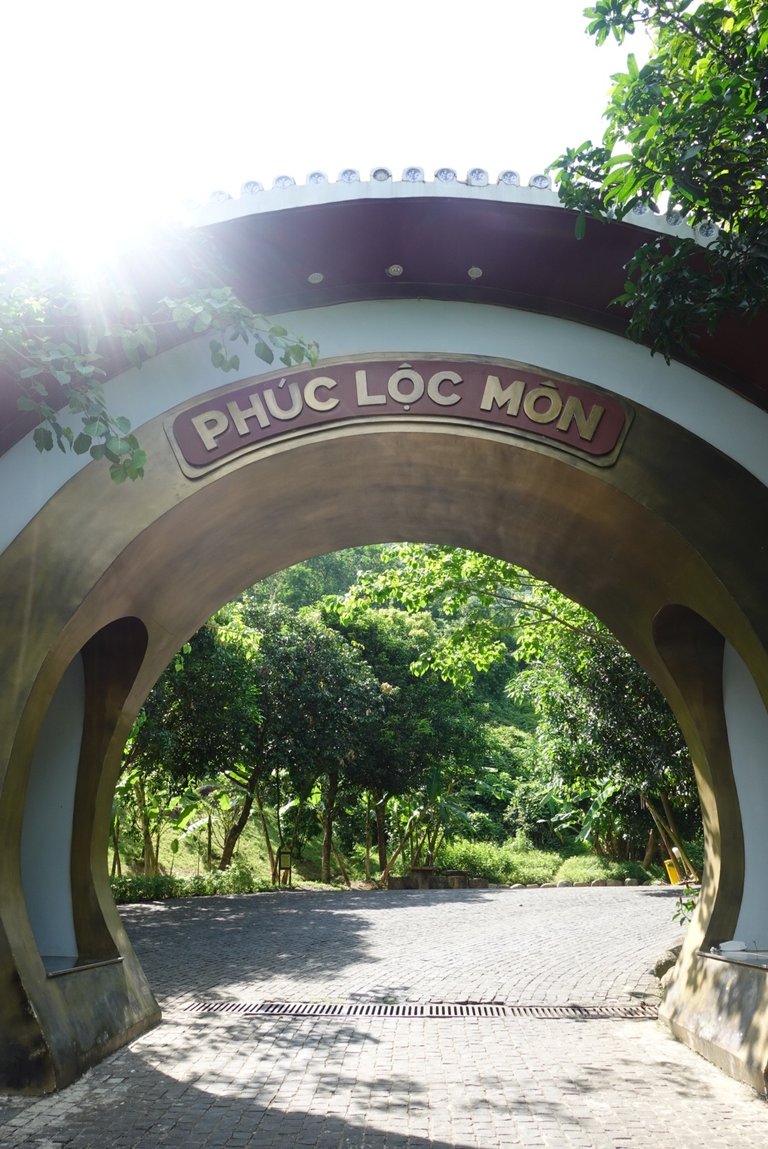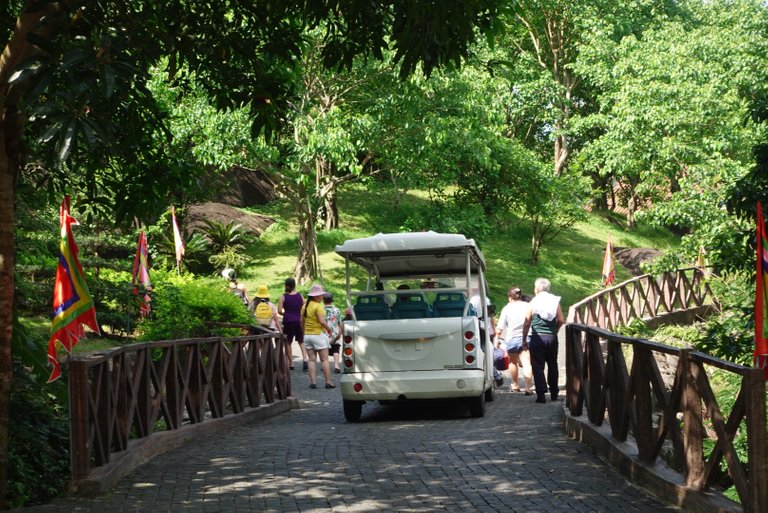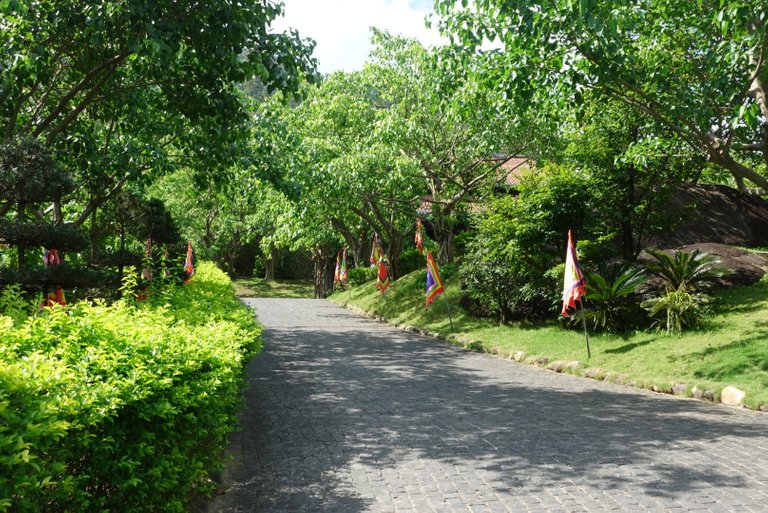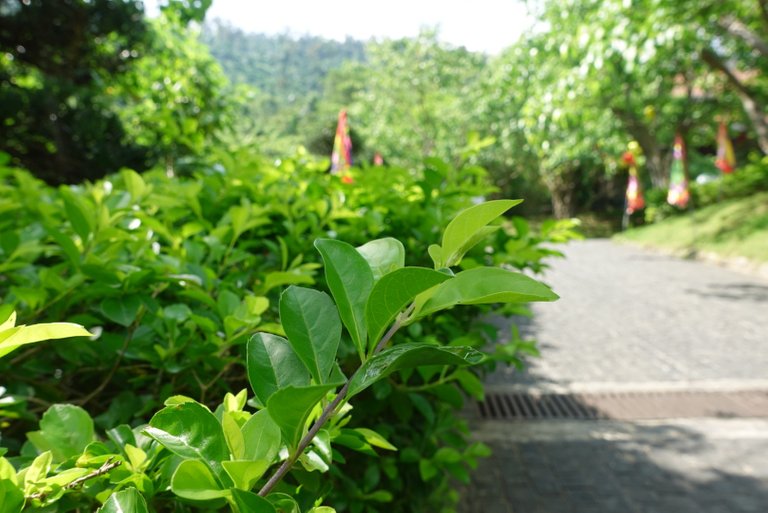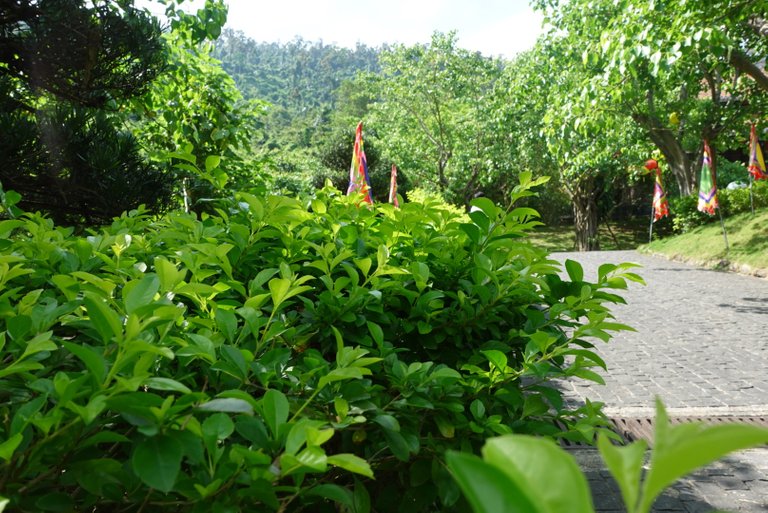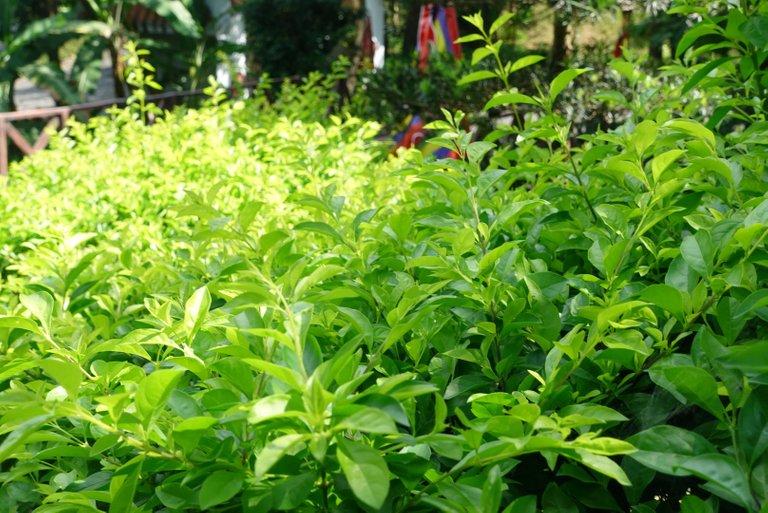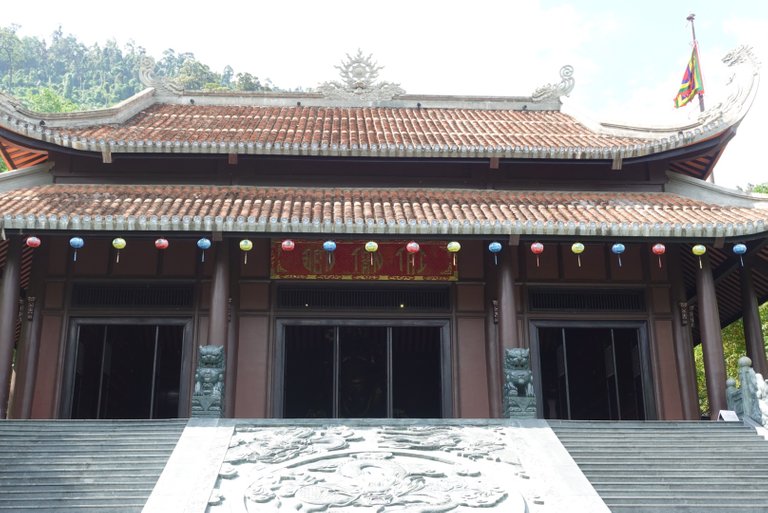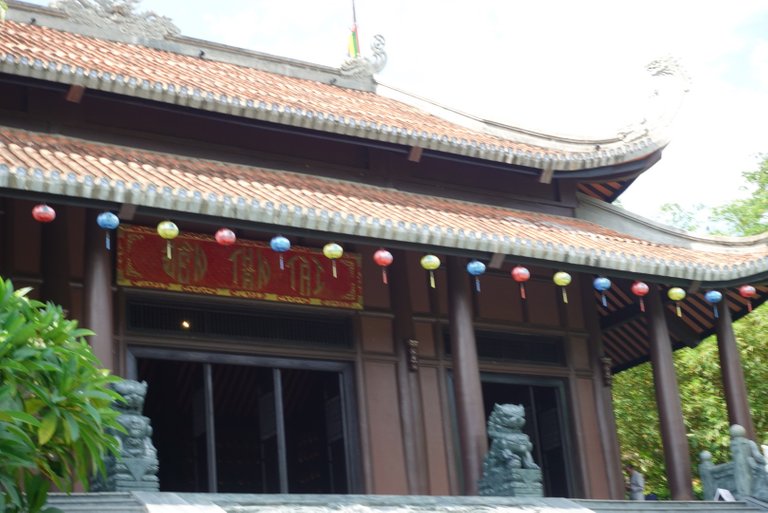 After visiting here, we return to the places below, we take the elevator to the 4th floor to enter 4D movies with virtual reality glasses. It will give you a very real and somewhat scary feeling. This place is very popular and there are long queues to wait for their turn. There are many types of movies here for you to choose, so you can choose any movie you want to watch.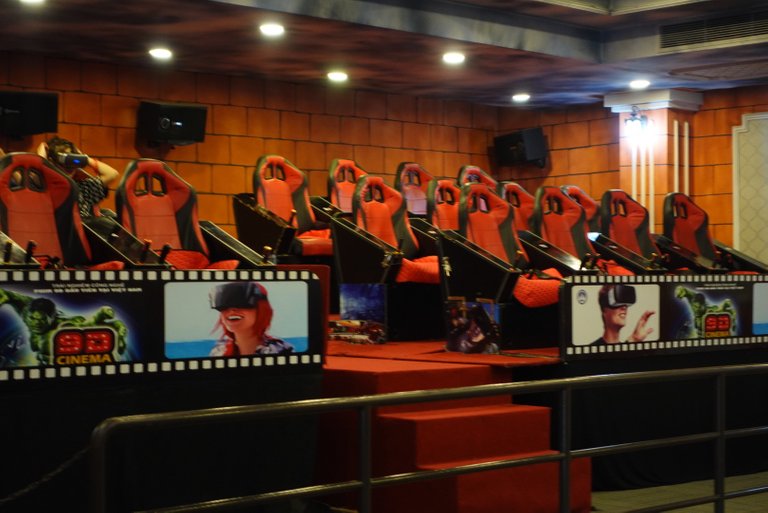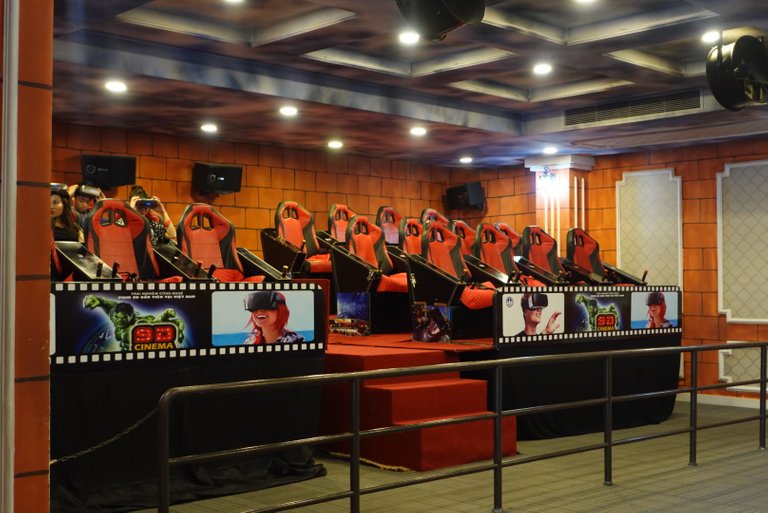 After watching the movie, we decided to go out for a little walk before leaving. There are many places for you to take pictures as a memory such as Love Hill, animal statues, etc. We walked around for a bit and then headed to the gate.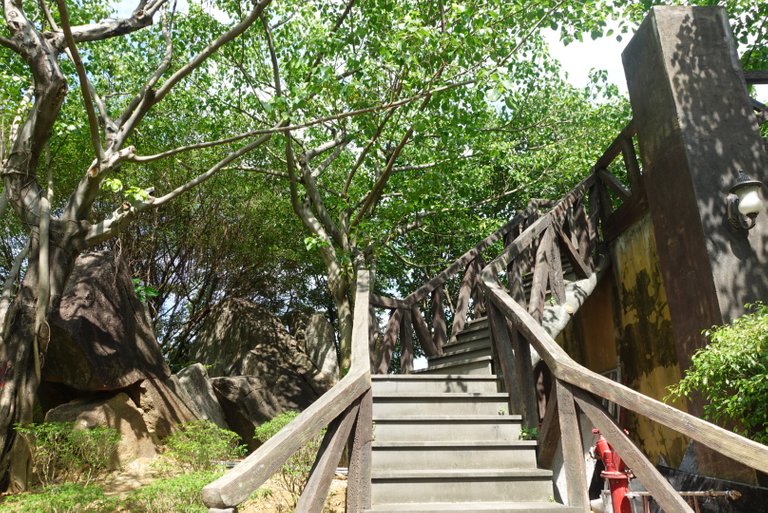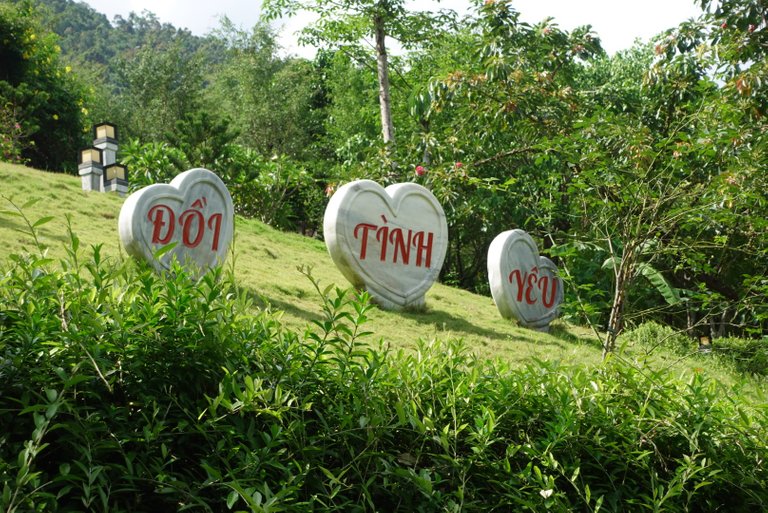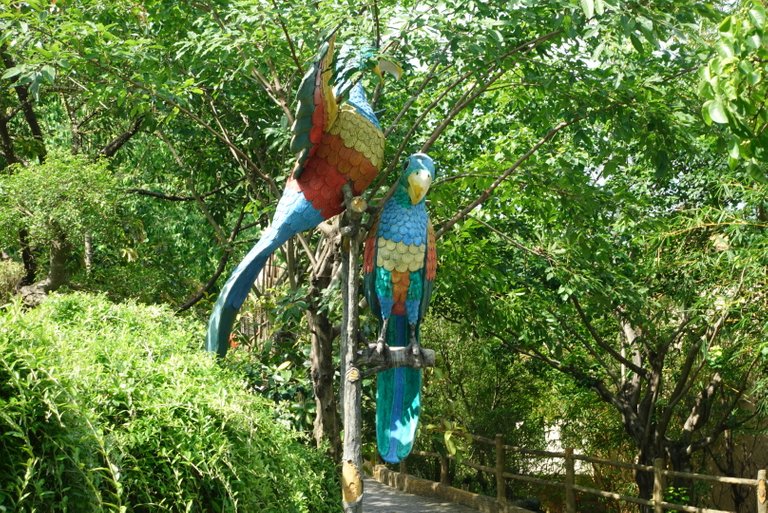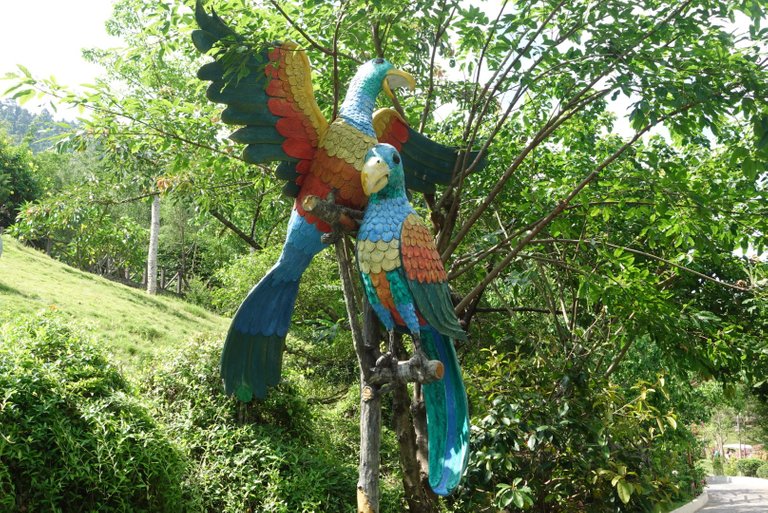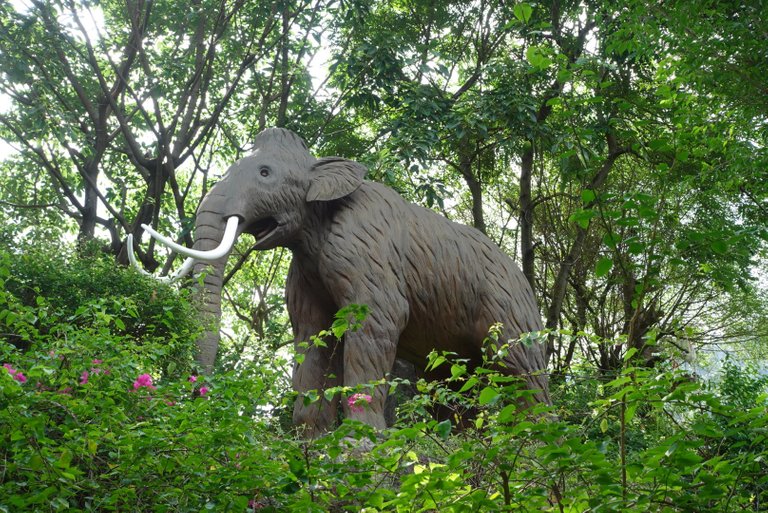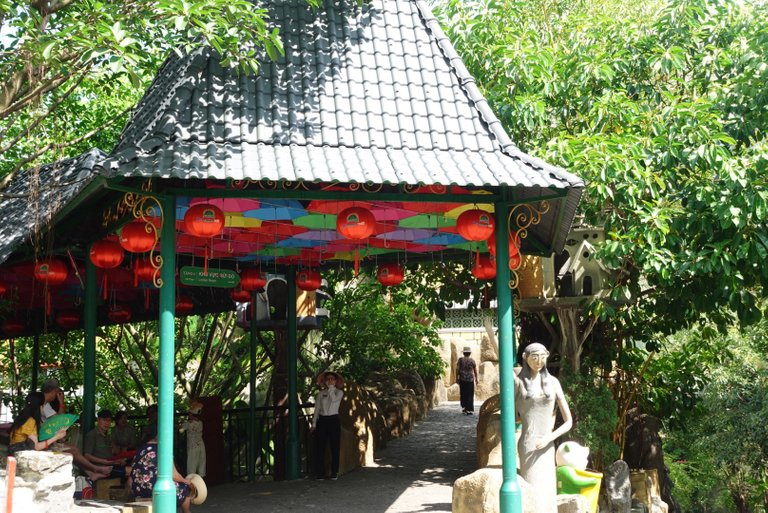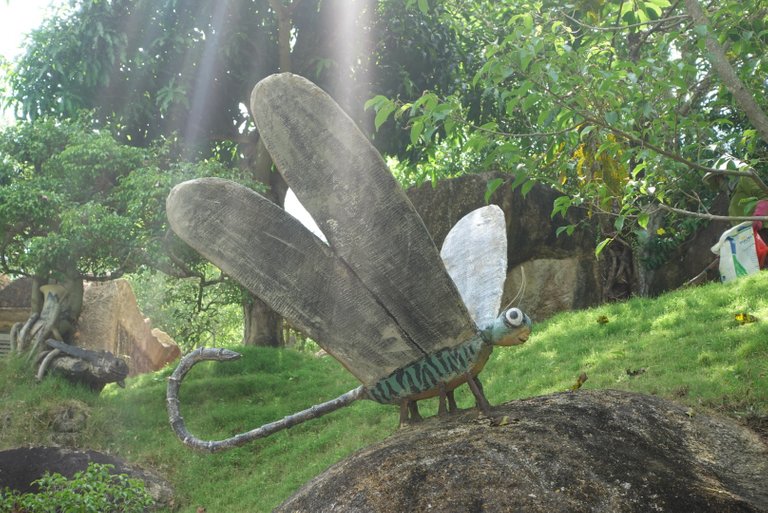 Near the gate, we came across a small ice cream roll shop by the road, so we bought a cup to try. It's done quite skillfully by the staff here, they were also extremely friendly with us. We chose mint flavor to cool off, an ice cream can take 5 minutes to complete. You can see the ice cream making process in the picture below. There is also a small shop nearby selling souvenirs for tourists, you can visit and buy a few things for relatives, family and friends.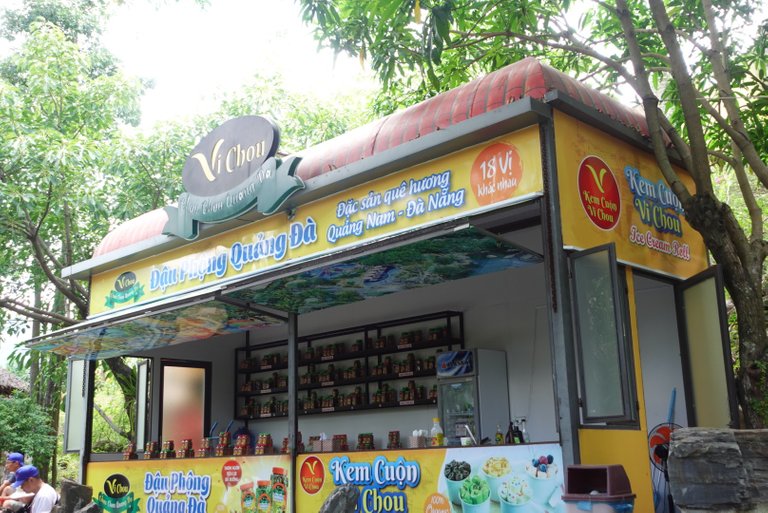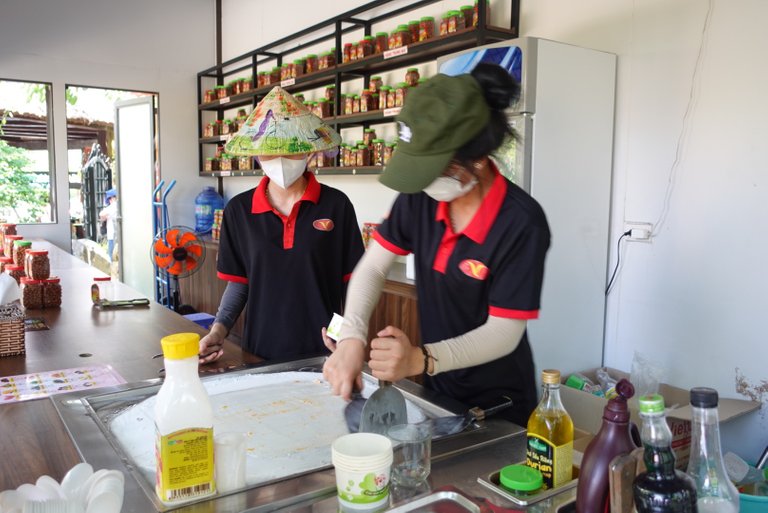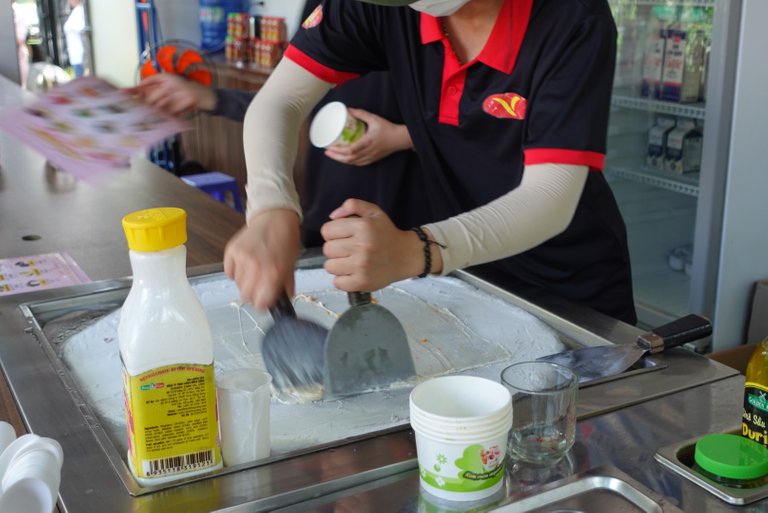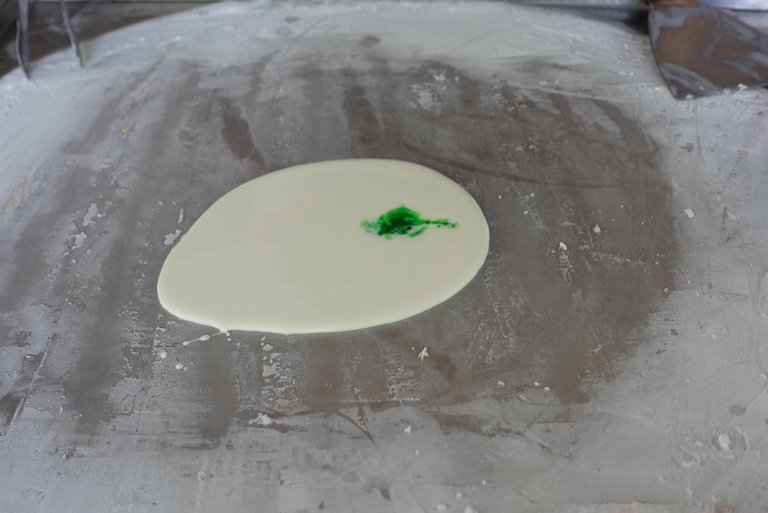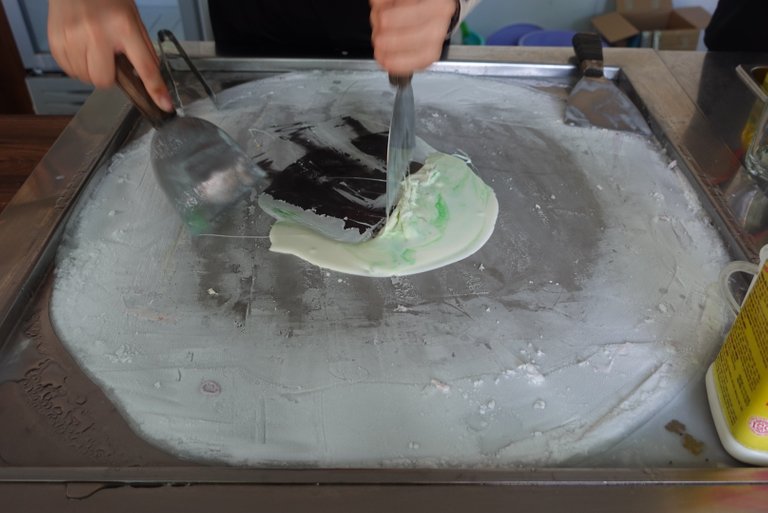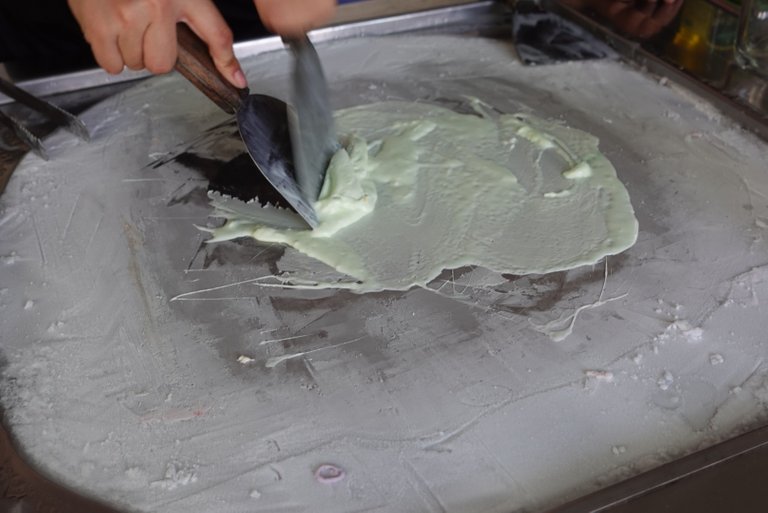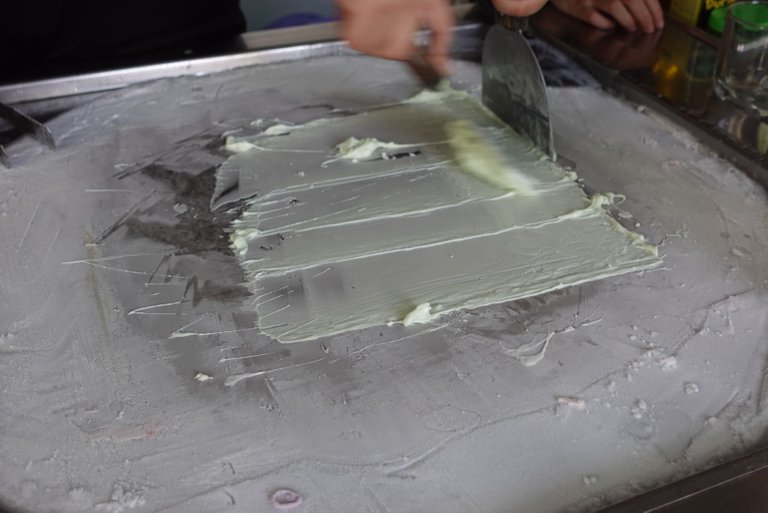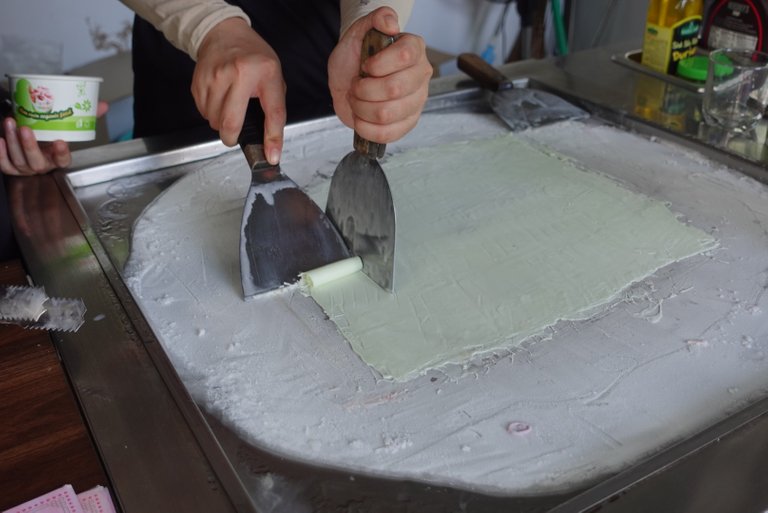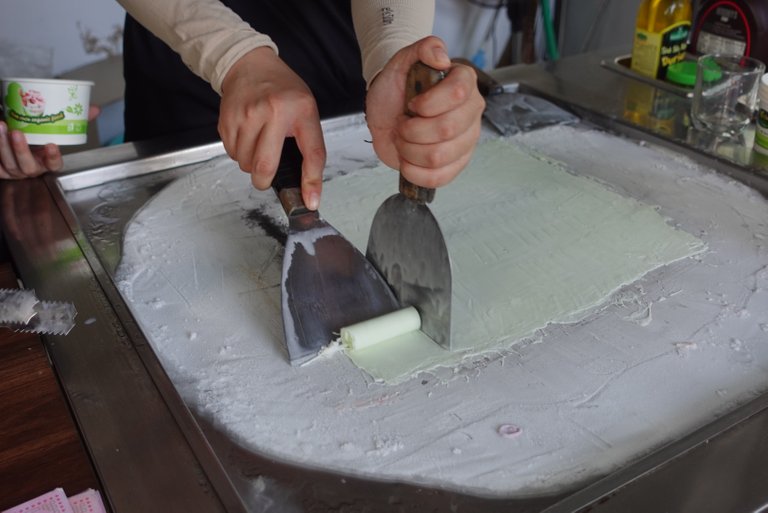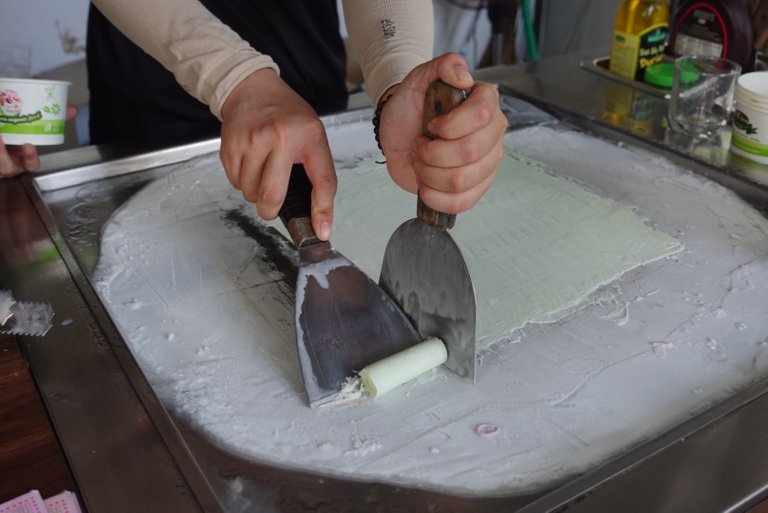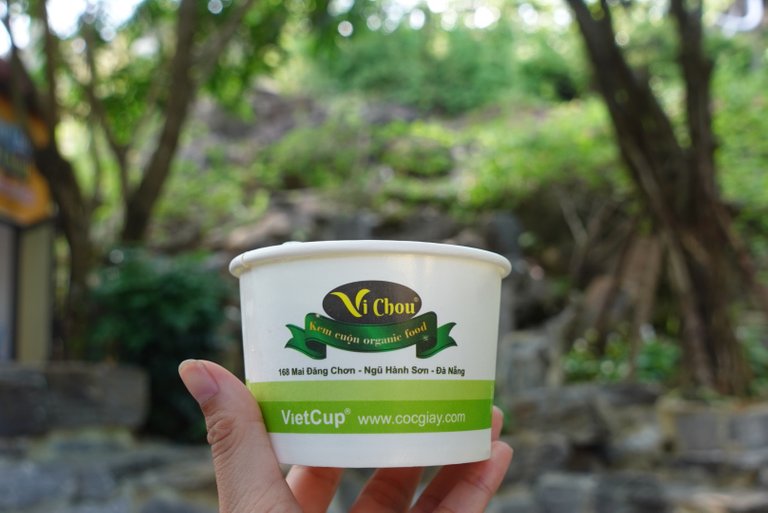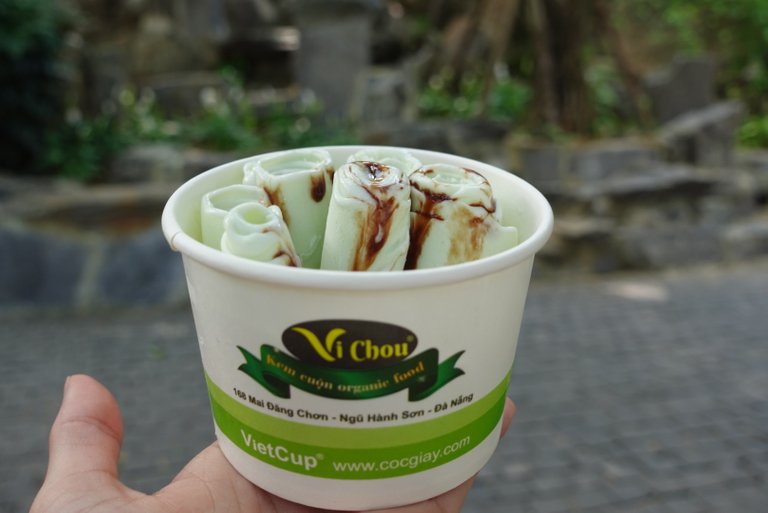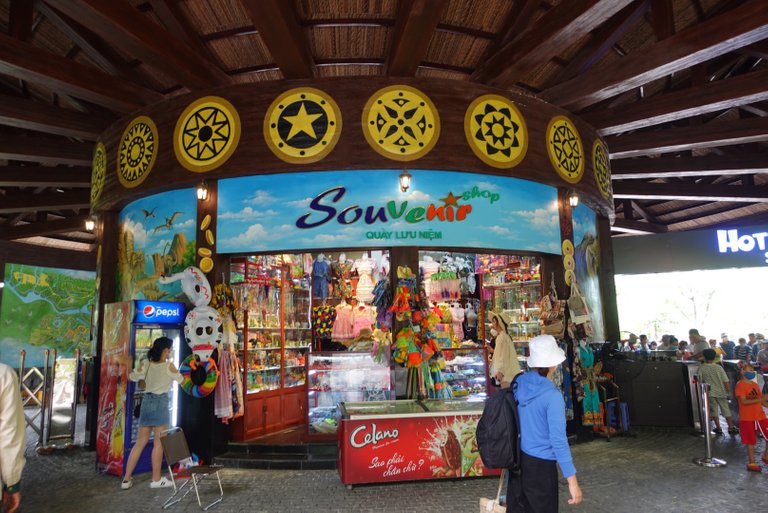 After we finished eating, we went to the gate, returned the bracelet to the staff and we ended a wonderful day here. This is a great tourist destination for you to regain energy, start a new and more productive day. Thanks for reading my article and see you in my next posts. Have a nice day! Love all!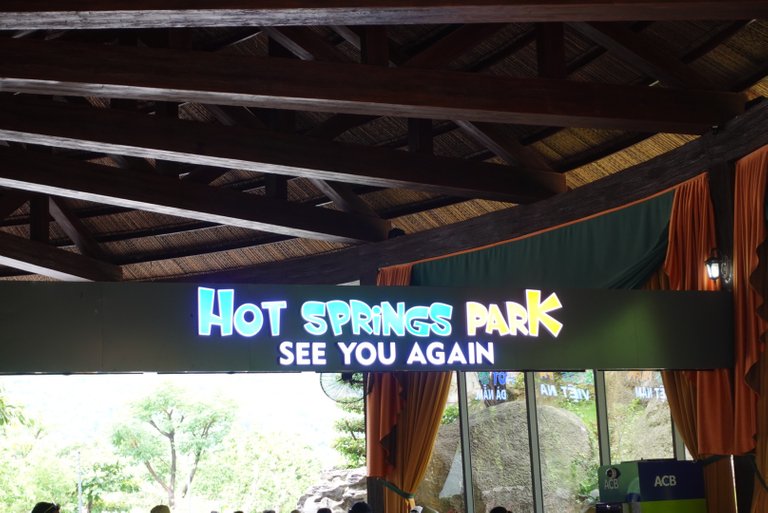 ---
---