HABIT THAT NEED TO BE STOPPED AT ALL COST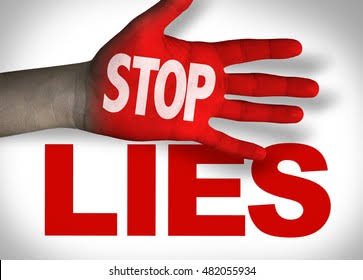 Image source
Often time I heard some people saying white lies and then I wonder what is really called white lies and if anything like black lies, red lies or purple lies. 🤔.
What people refers to as white lies are the lies they made other people to believe in other to save themselves some troubles. Well I guess...
The truth is that irrespective of whatever description we may give to lies, lies is not a good thing. It is a deceptive talk. One need to imbibe the habit of saying the truth no matter how better it may be because if the person we lied to find out the truth it will be a disappointing thing.
What people don't think about is the way the other party will feel after noticing that what one is saying is blunt lies. That is why it is advisable to always say the truth.
At times we will feel to lie is better to save some stress and trouble but the main thing we really need to think about is the end result.
Apart from lie being a sin, it always hurt the party involved when the person get that one is saying is full of lies. Lies may make the party not to believe one's statement again.
Stop it.
---
Posted via proofofbrain.io
---
---