Experiments in salvaging caudex plants
I bought a dormant Kudu lily in September and at the time I wondered about the dark line near the base of the caudex, it's visible in the picture if you look carefully. Caudiciforms are notorious for rotting if the roots are disturbed, or they get cold. The root seemed healthy enough so I planted it and decided to wait and see.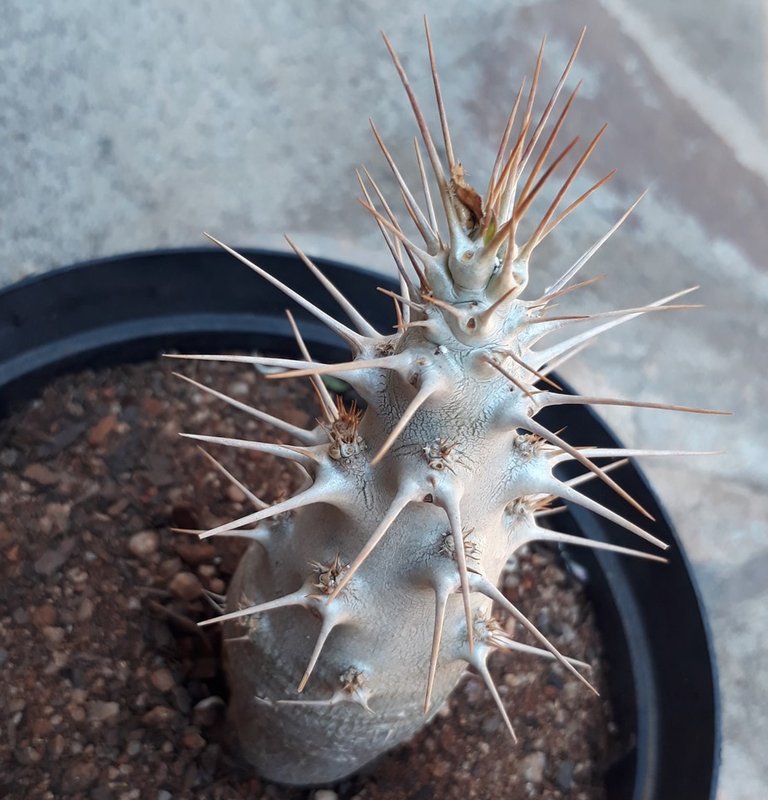 Six weeks later, new leaves had emerged but it was clear that there was something unwell about the base and I reluctantly unpotted it. I have the idea that denial is a good thing when it comes to caudex plants because they usually die on you. Of course, this was what I found: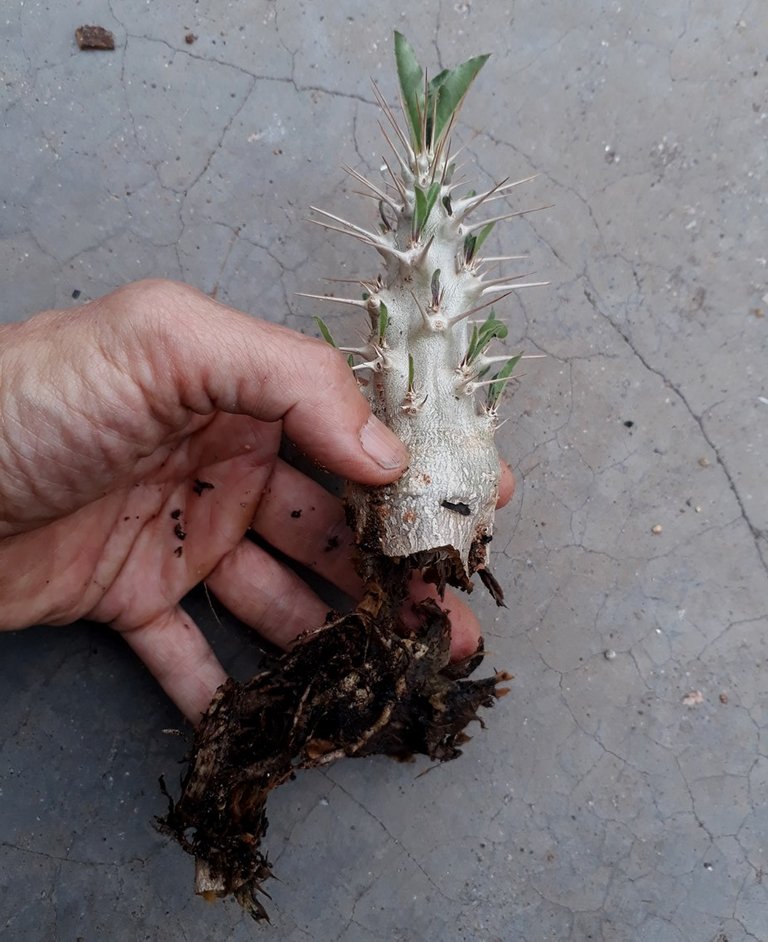 The clear demarcation line corresponded to a definite separation between rotten and healthy tissue and although the instruction is to cut above the rotten parts until you see no dark marks and then dust with fungicide.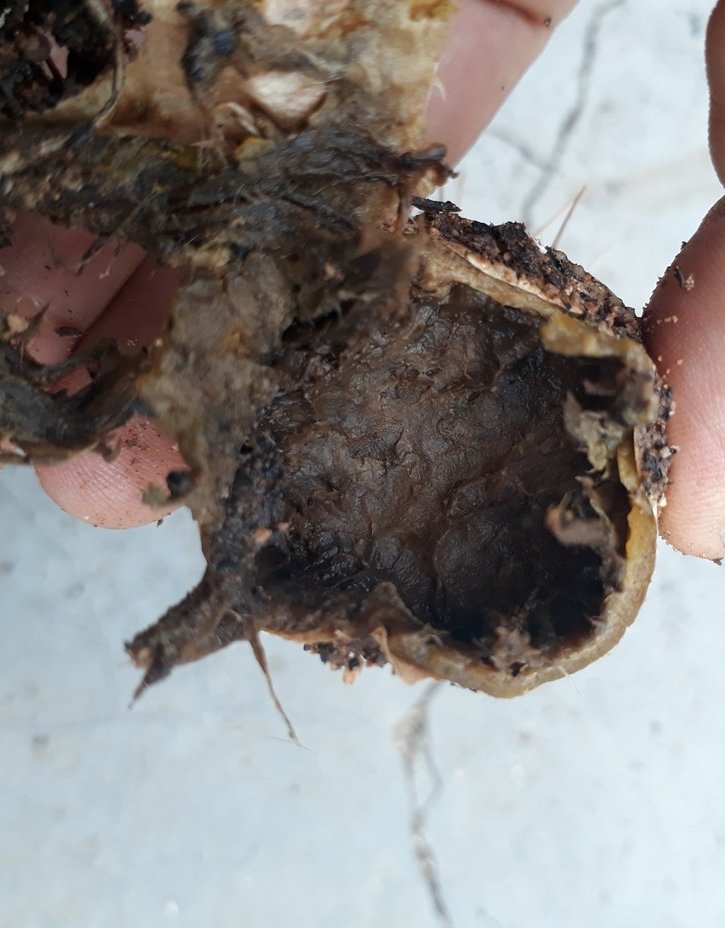 This picture shows the clear demarcation between living and dead tissue and I figured that it had already healed and fresh cuts might only lead to more rotting so I left it as is and put it on a windowsill out of the sun.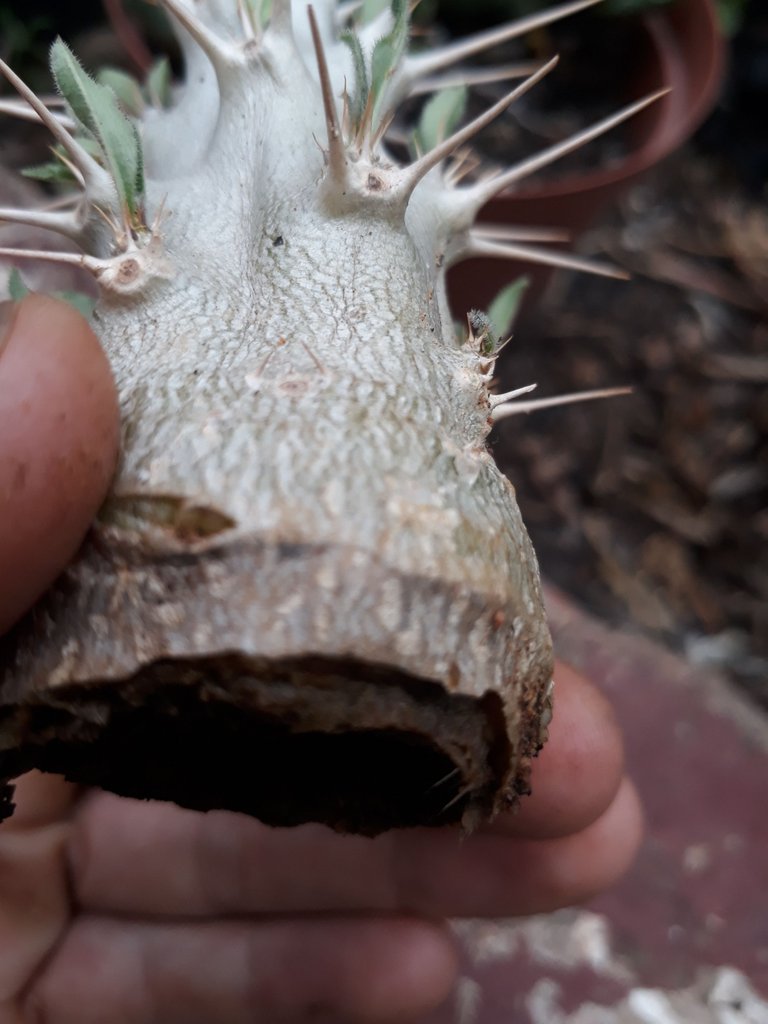 I asked around what the general prognosis for rotten kudu lilies is and was told that they reroot readily if there's no more rot and
25 days later I saw the beginnings of roots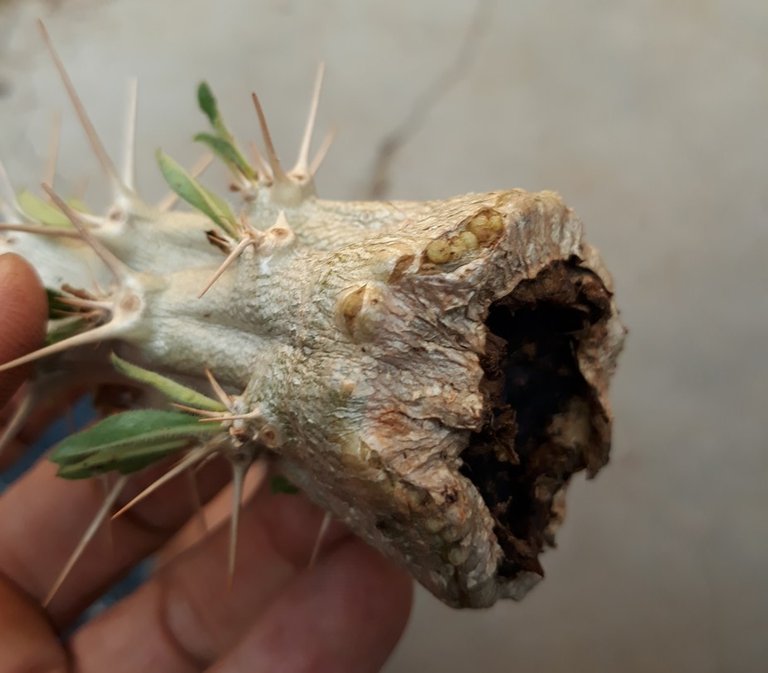 To get those root buds growing well, it's time to put it back into soil, water a little and hope for the best.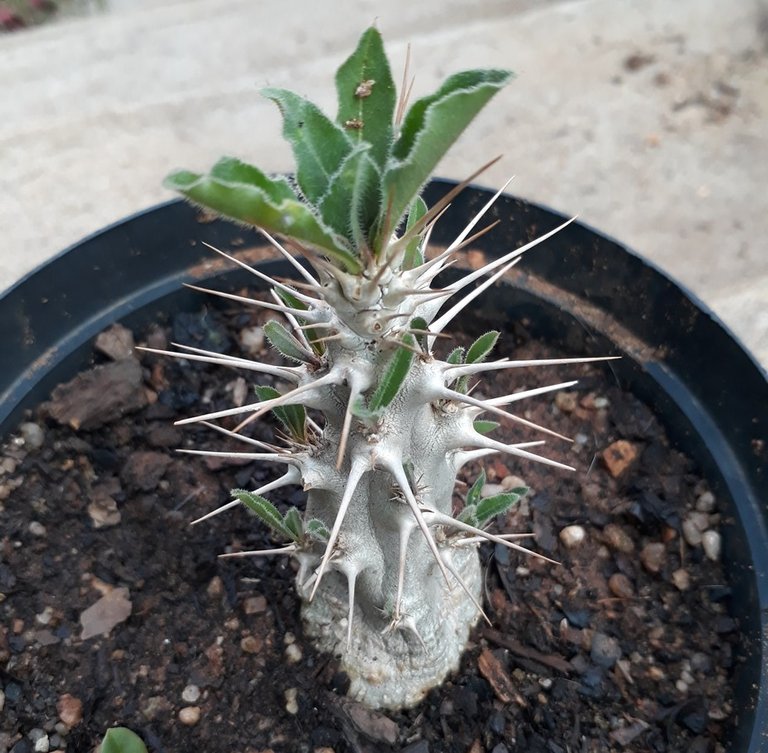 I'll know if the roots are growing successfully if the stem loses it's shrunken look and the leaves start growing actively. I've lost a couple of caudiciform plants, especially over winter so I'll be pleasantly surprised if this one makes it. It will also be interesting how the plant grows after losing most of the base and the tap root.
---
---