Moarrr plants!?!?!
After losing a substantial LUNA investment last weekend, what better way to be cheered up than to get more plants? Especially when the plants were free... I belong to the local succulent society and one of the members, who has been growing succulents for the last 50-odd years has had to go to a frail care facilty at the age of 95. Growing was very large part of her life and she asked that the members of the society come and take her plants so that they could continue to be grown and cared for.

Euphorbia cylindrifolia
Most of the cacti are very old and were grown outside in pots so hopefully they won't mind living in my garden. If you look closely, there's a seedling in the right hand side of the pot. That went to join my other seedlings.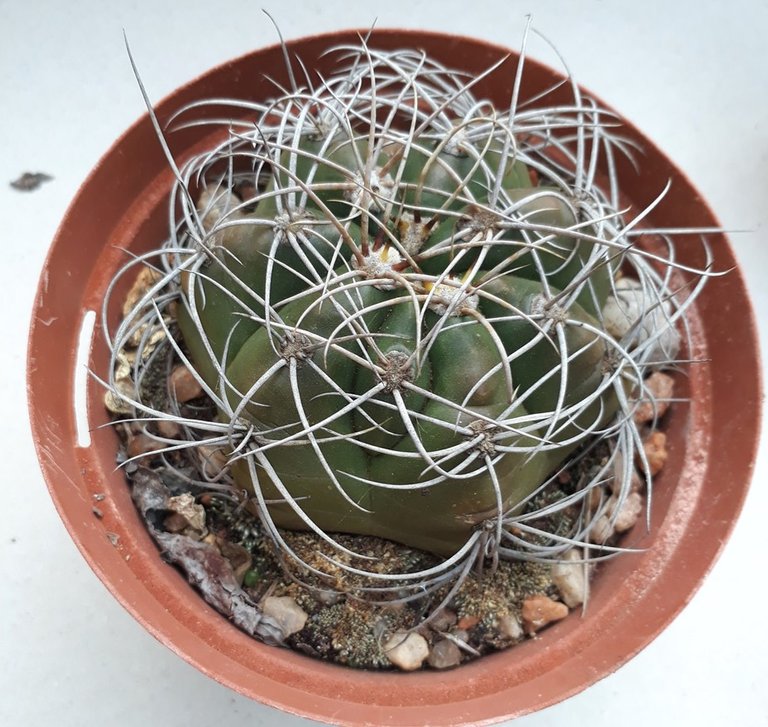 The hothouse plants were sadly in poor condition because the old lady had become incapable of taking care of them so summer heat and not enough water turned many pale and red and they had started to suffer from scale. Cooler, shadier growing conditions and pest treatments should help them recover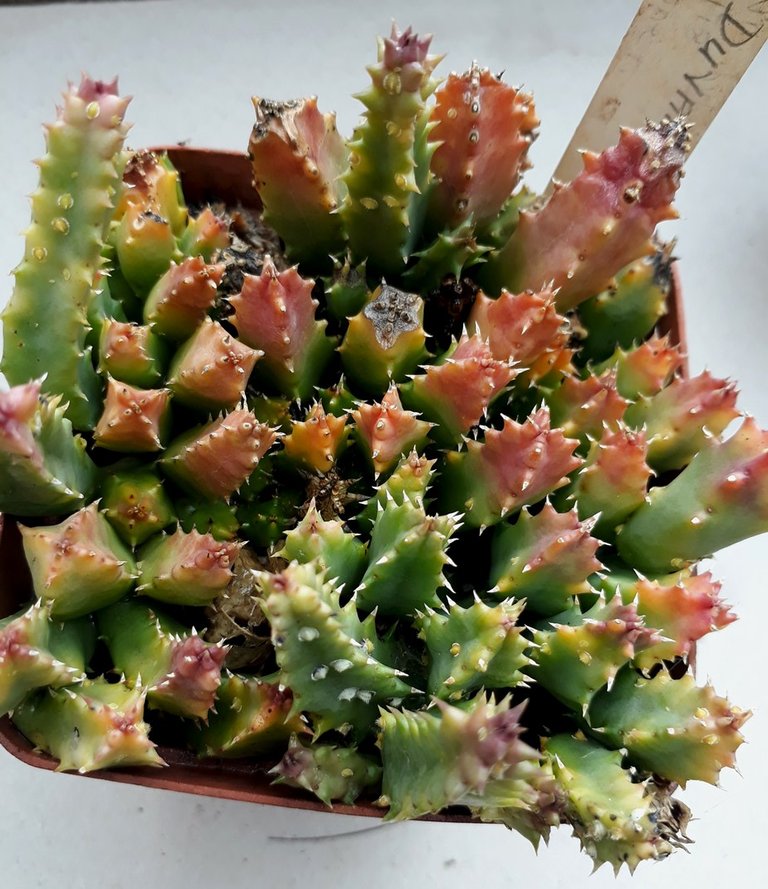 Below, a very old conophytum bilobum that is quite water-starved. I've put it in a cool place to adjust for now and will water it only in a few day's from now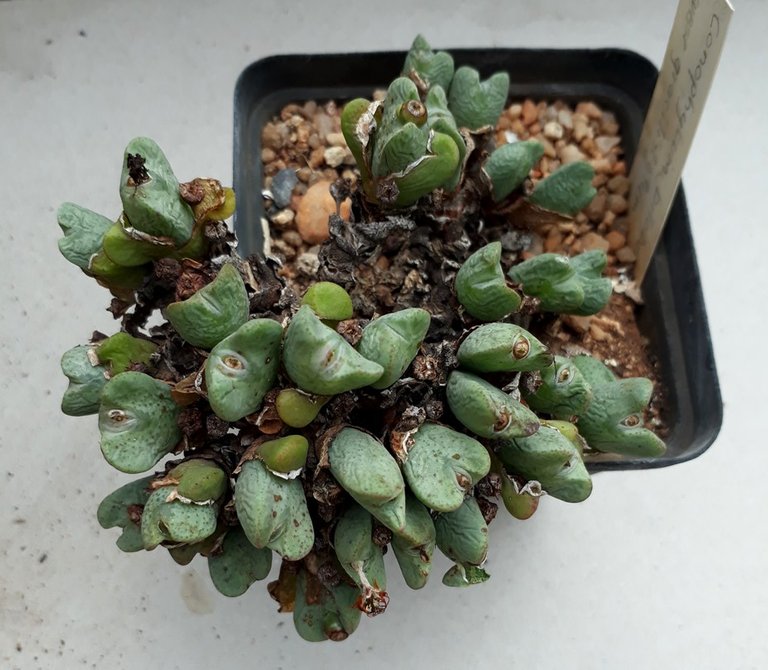 Aloinopsis spathulata is in better shape although it needs to go into a less rotten pot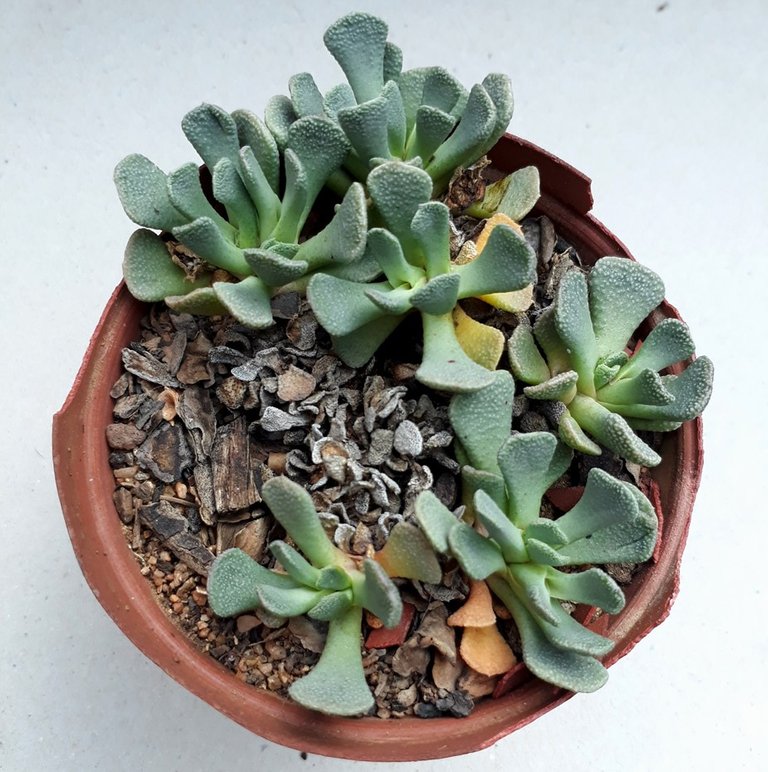 A tiny garden of compatible miniature Crassula species, Anacampseros and Conophytum that shows a loving attention to detail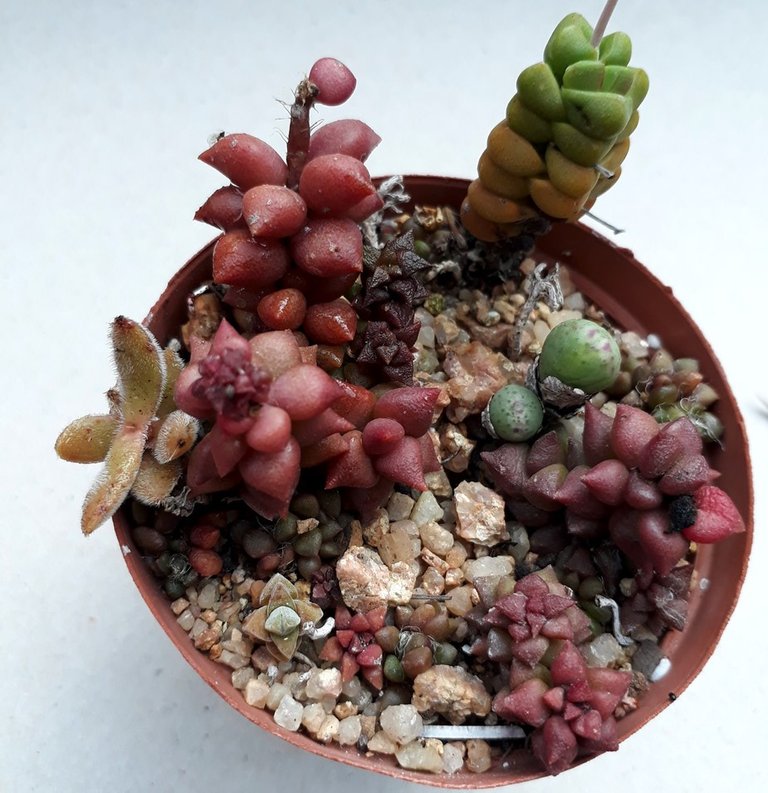 I was on the scooter so I chose to take a lot of offsets and cuttings rather than whole plants in pots and the plants below need to be left for the stem and root breaks to heal before I put them into pots, I'll do that next week although the euphorbia will just be put in a cool place for the next four months before I even bother putting it into soil, it will not make roots until spring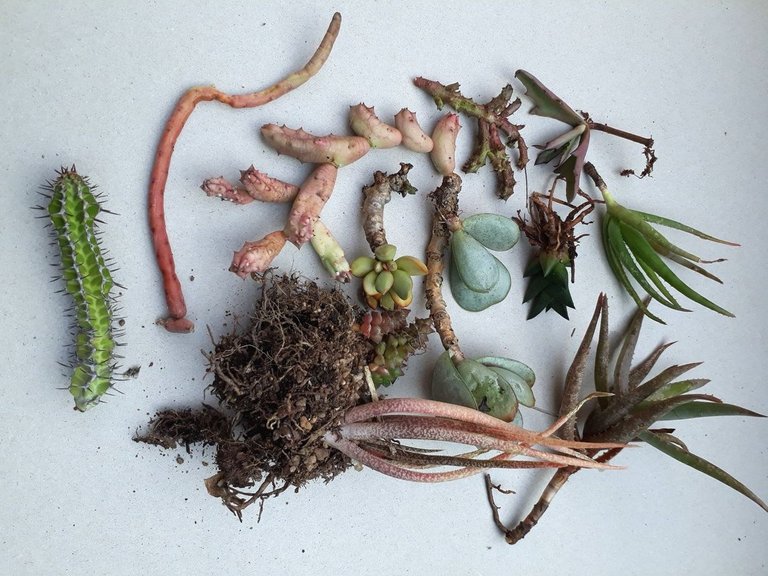 This is just a selection of the great plants I got, I'll show some of the others as they recover and start growing again, I'm thankful to be given the opportunity to grow some really interesting and much loved plants
---
---