Sowing seeds, excessive summer rains and the succulent garden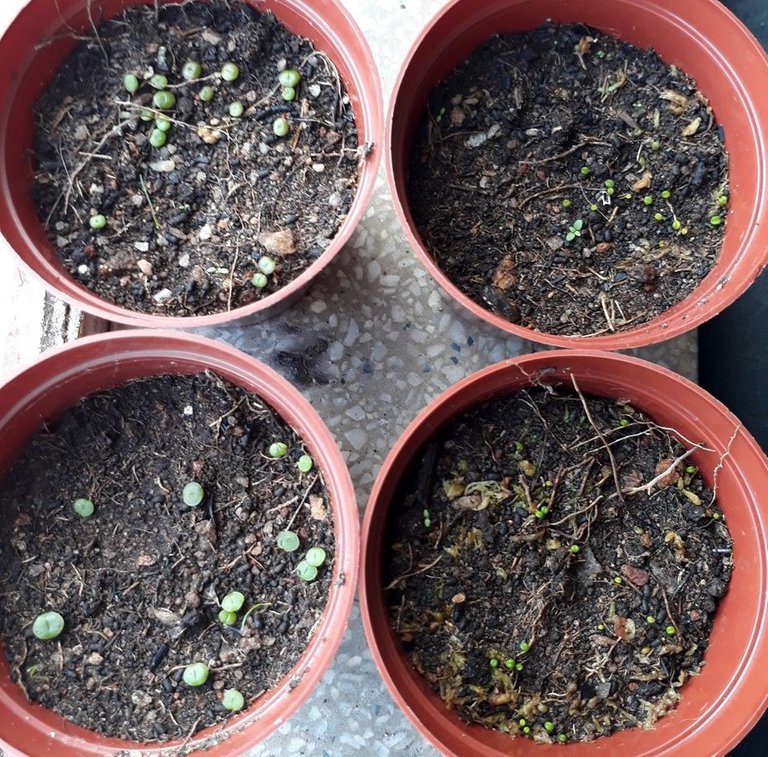 The larger sprouted seeds on the left are lithops and little ones the right are Frithia pulchra, which has purple flowers and Frithia humilis, which has white flowers.
I got Lithops and Frithia pulchra and humilis seeds last year but didn't get around to sowing them I wasn't sure if they were viable but I got a 50% germination rate which is not bad. I'm a bit of a heretic when it comes to sowing seeds because I don't believe in covering seeds or spraying tons of fungicide everywhere. I didn't even sterilise the seedling medium either. It's my experience that seeds sown in their correct season will grow adequately if they are misted with a spray-bottle every day but left exposed to air and ventilation do not easily get fungus and they develop with tougher, more fungus resistant skins. I sowed them in soil from the mountain which will have the correct ph balance for their growth. I find that plants grown outside in the summer rain often have little babies of all kinds that come up in the pots and these can be successfully raised.
Here's a young medusoid euphorbia that sprouted in the Haworthia pot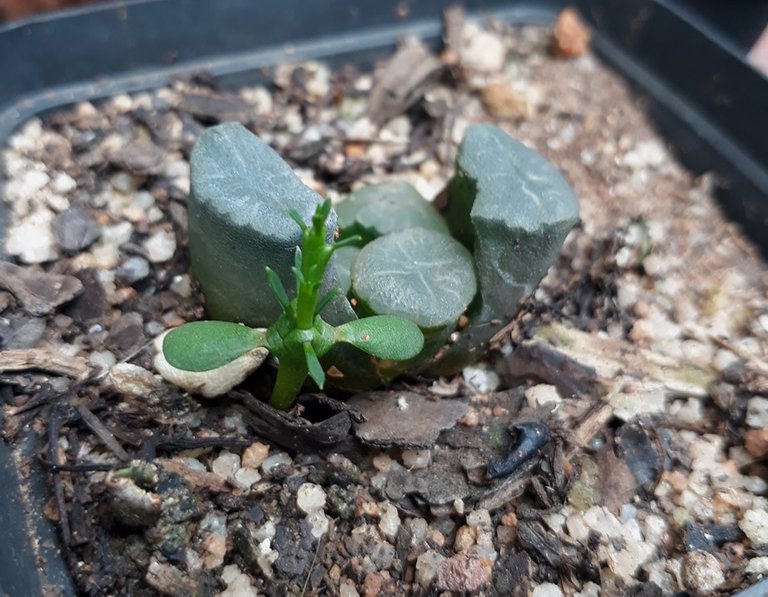 I found these tiny lithops in a pot today. They will join the others on the windowsill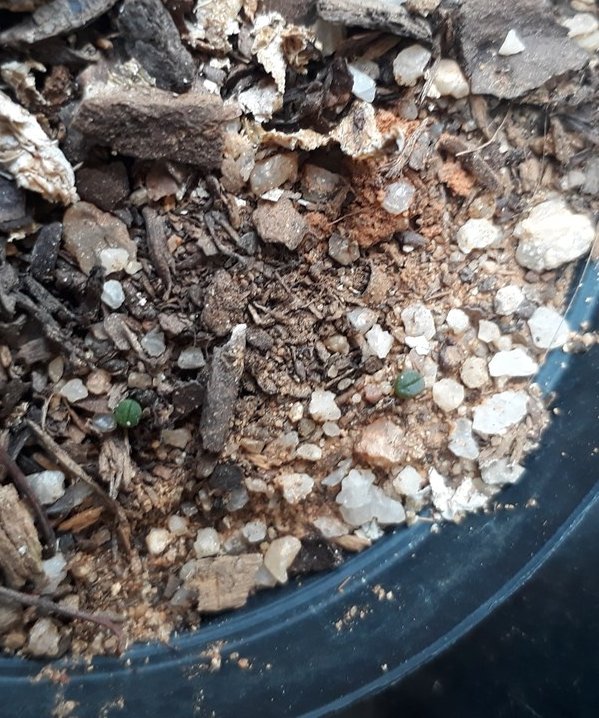 Many of the succulents I grow are native to my country and so they can be grown outdoors. The last 3 years have been difficult because La Nina activity has brought cooler weather and large amounts of rain so I have had to be careful and move many plants under cover to prevent rot. In general, It isn't wise to water succulents much when night temperatures exceed 22C, bacteria and fungi in the soil are active and cause rotting. They can tolerate a lot of rain though, because night temperatures are cool when it rains.
I wasn't fast enough with some of the plants and they either rotted or reacted badly to the strong sunlight after weeks of cloudy conditions. So I got this: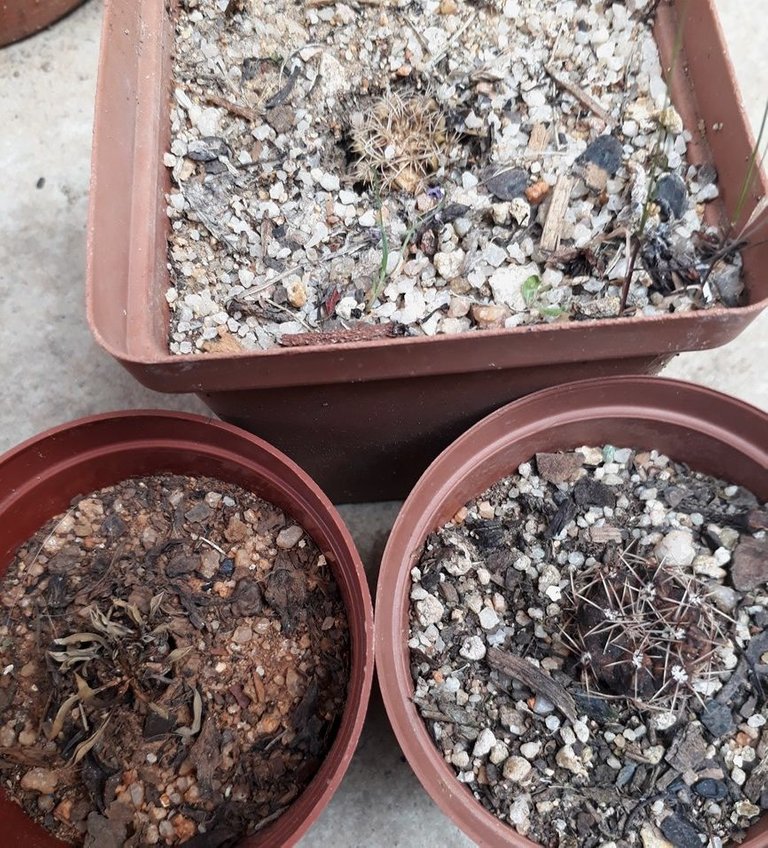 And this 😟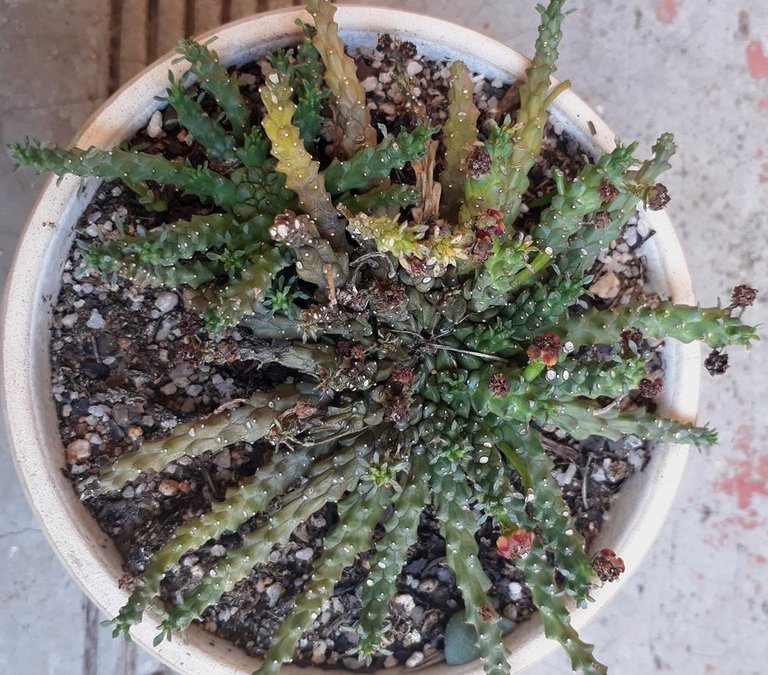 My Euphorbia gorgonis has grown happily for a couple of years so I was very disappointed when I saw it turning black. I rushed to save the second, unaffected head.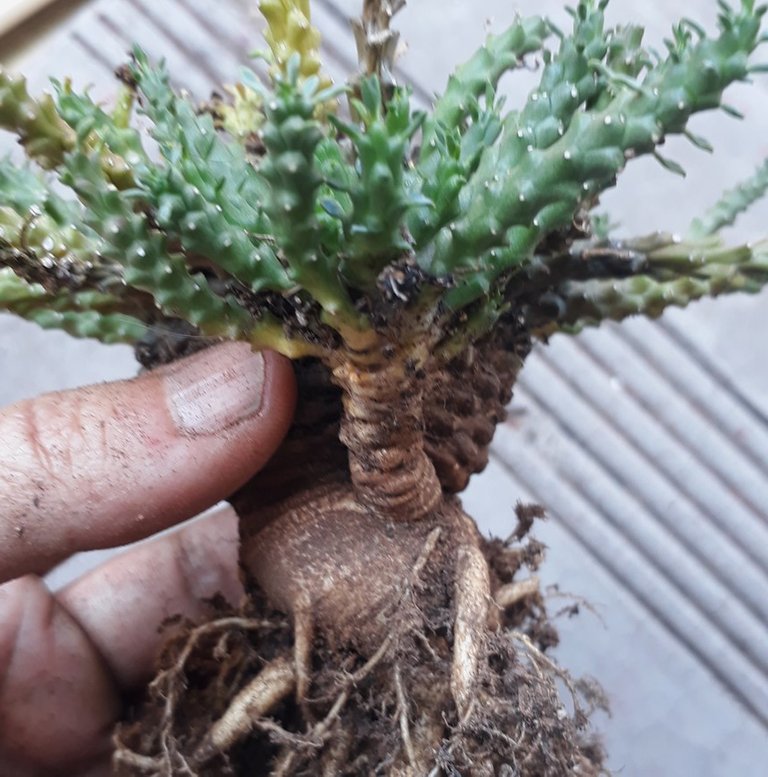 Surgery requires a sharp, sterilised knife to remove the offset and an antifungal. I used cinnamon but many people use flowers of sulphur on the cut.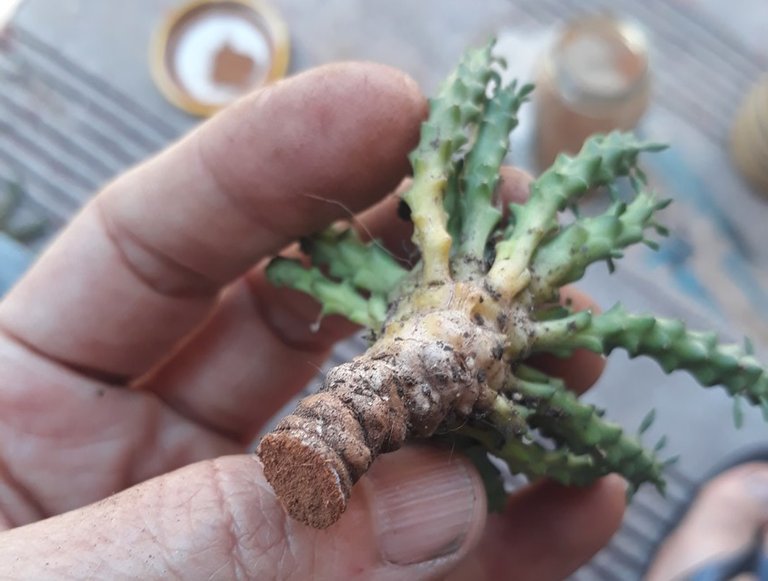 This little head has been kept in a dry shady place so the cut can heal, thereafter it will go into soil and be watered occasionally and left to form roots. I was lucky the gorgonis had two heads, the clavariodes also went rotten but it couldn't be saved, medusoids can't be propagated from arms, only by dividing the heads.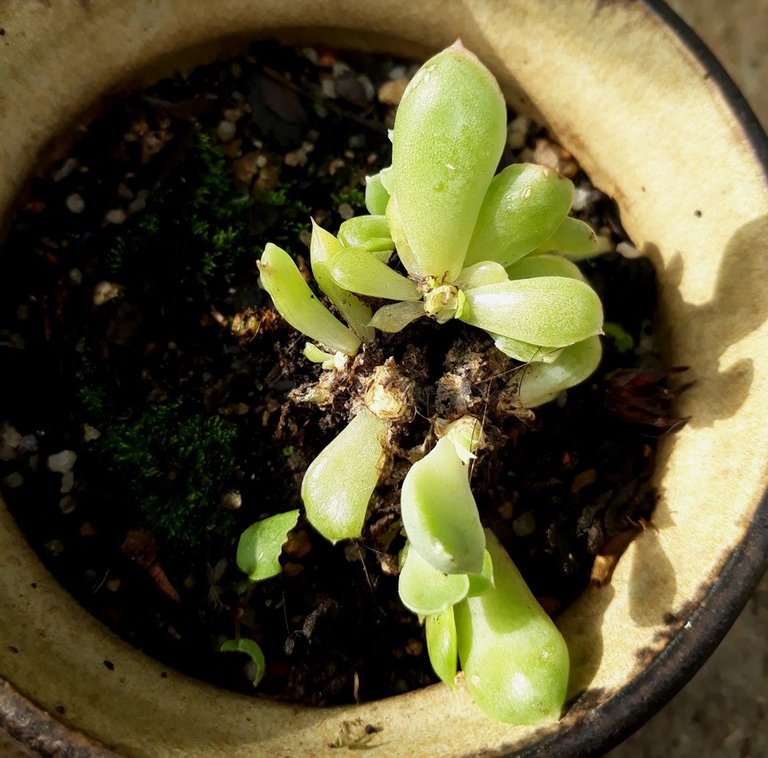 Another problem with the rains is the large numbers of snails and they are extremely damaging to succulents. The little shits had to eat my crested echeveria of course so daily hunting is now in order.
Then there are the moth and butterfly caterpillars that do their work. I don't usually kill those though, just toss them over the wall to go and eat somewhere else. The damage they do isn't the end of the world, they don't have snail-sized appetites.
That's a small update on some of the summer things, I'll do updates on the seeds as they progress, I also have Pterodiscus and Dioscoreae seeds to sow
---
---