Urban Dinosaur Jungle: visiting a dream garden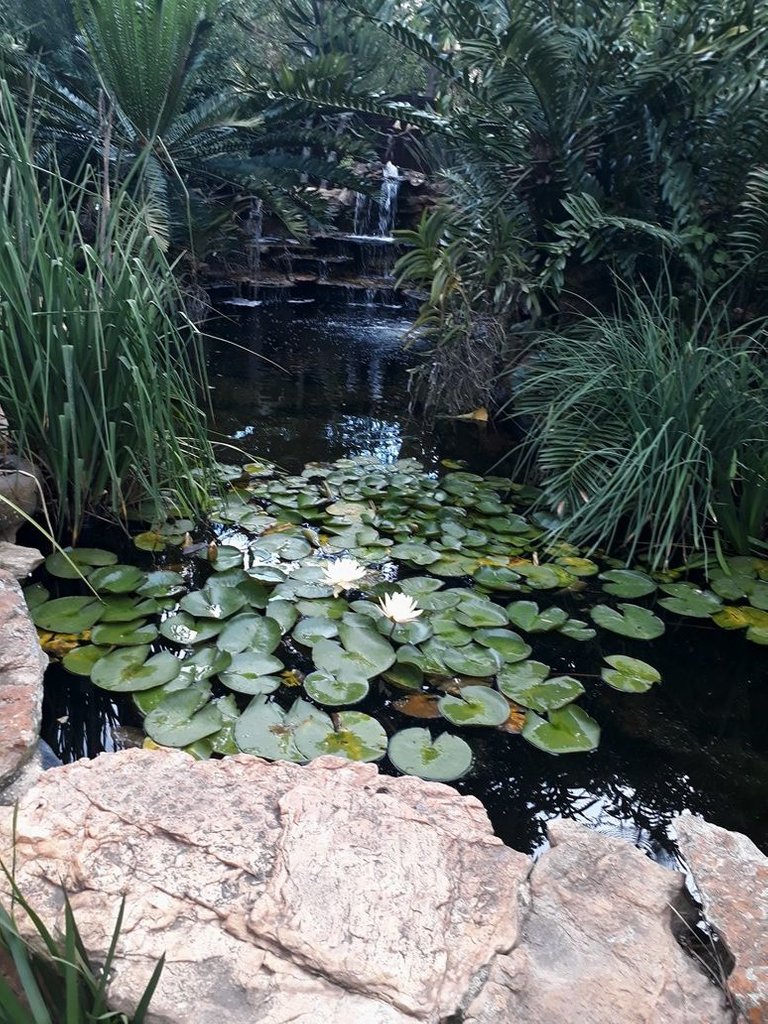 On Saturday, My succulent society had its end of year social event at a garden that's been created by one of the members over the last 35 or so years. He said there was nothing but lawn and a swimming pool in the yard when he bought it and he soon set about remedying that. I thought I had too many plants but clearly, I'm a noob.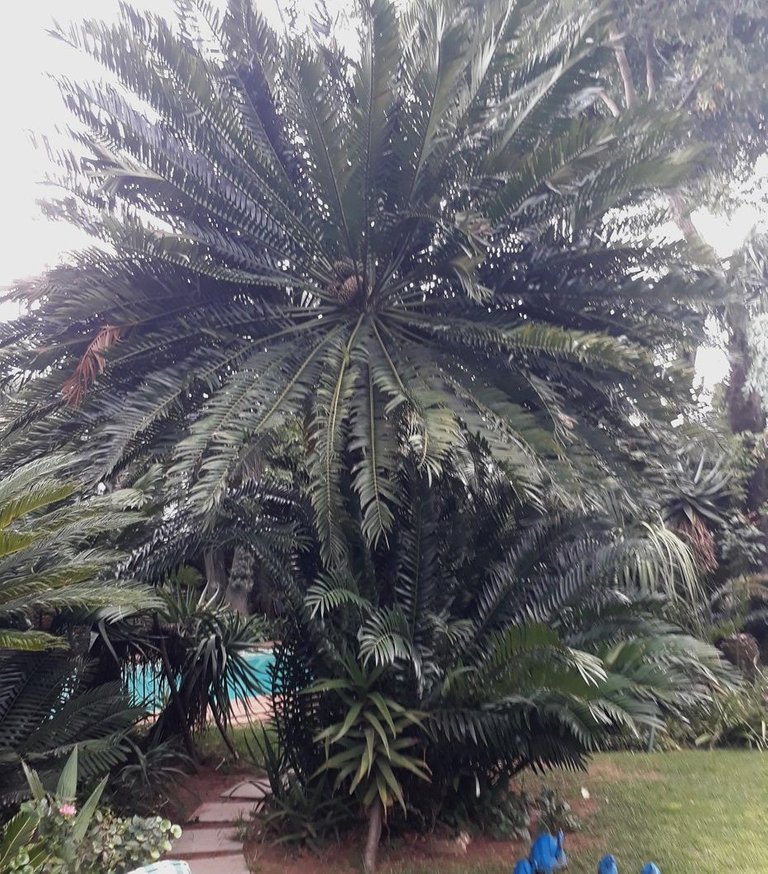 Cycads grow very slowly and I've only seen trees this old and tall in pictures. He has every type of indigenous species of cycad in the garden and he propagates them too. Cycads were considered living fossils but genetic testing shows that they re-evolved after extinction during the time of the dinosaurs.
A local name for these plants is breadfruit and this cone of seeds is apparently edible. They can be roasted and ground into flour.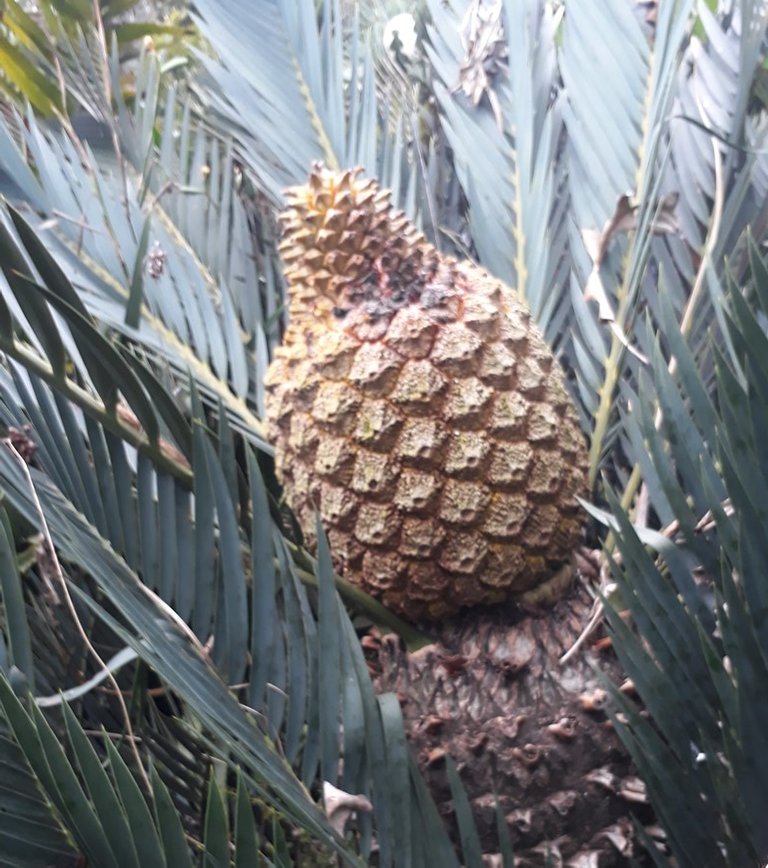 Although it makes many seeds, not many are viable and many get eaten by insects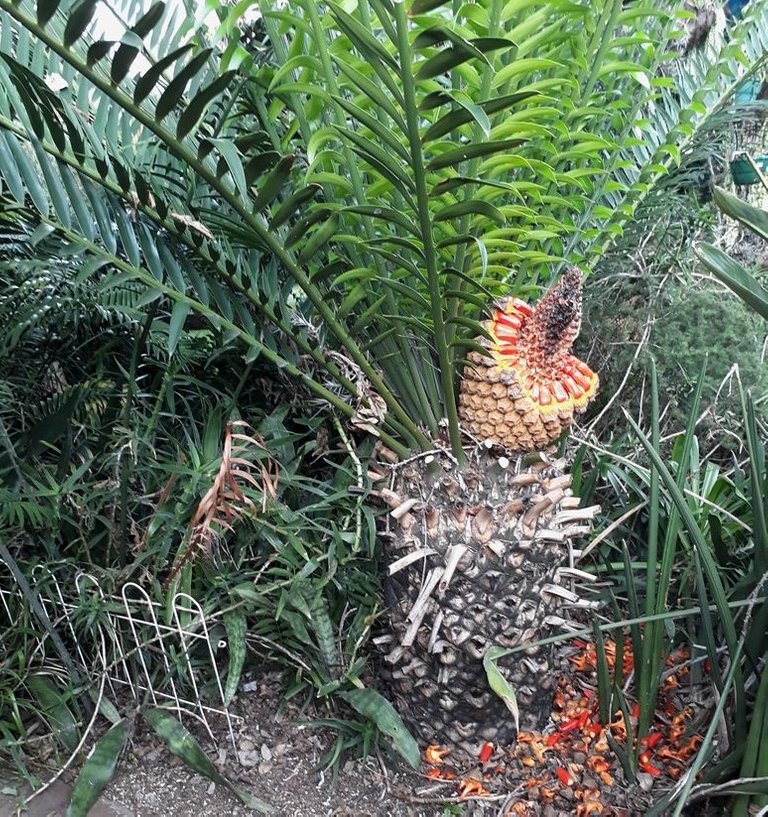 A mix of aloes, cycads and pots of succulent Euphorbia. Cycads grow under the same conditions as most succulents so they do well together.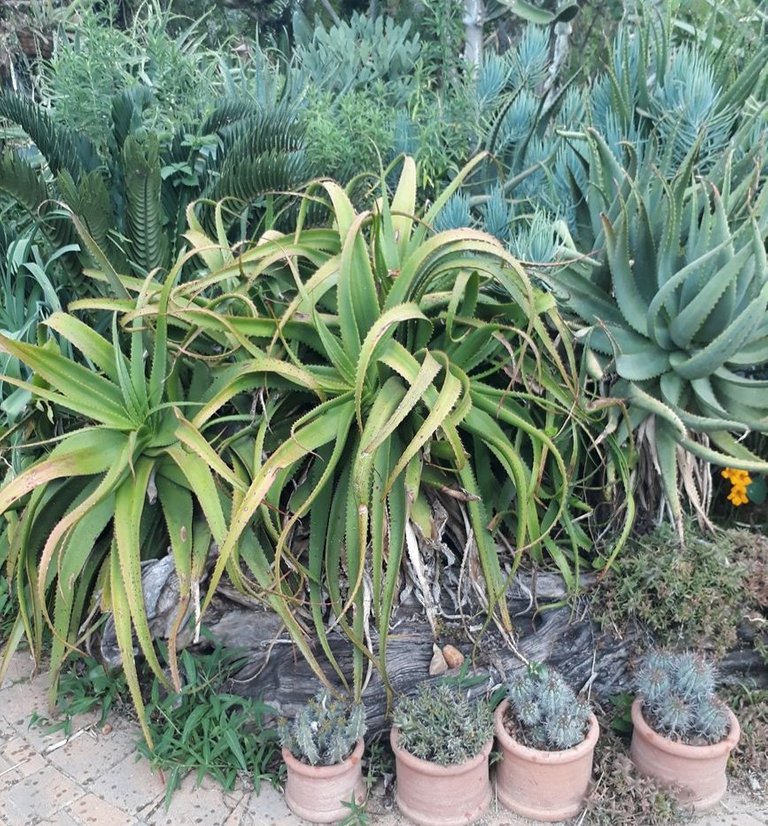 The trunks get a very reptilian look over time.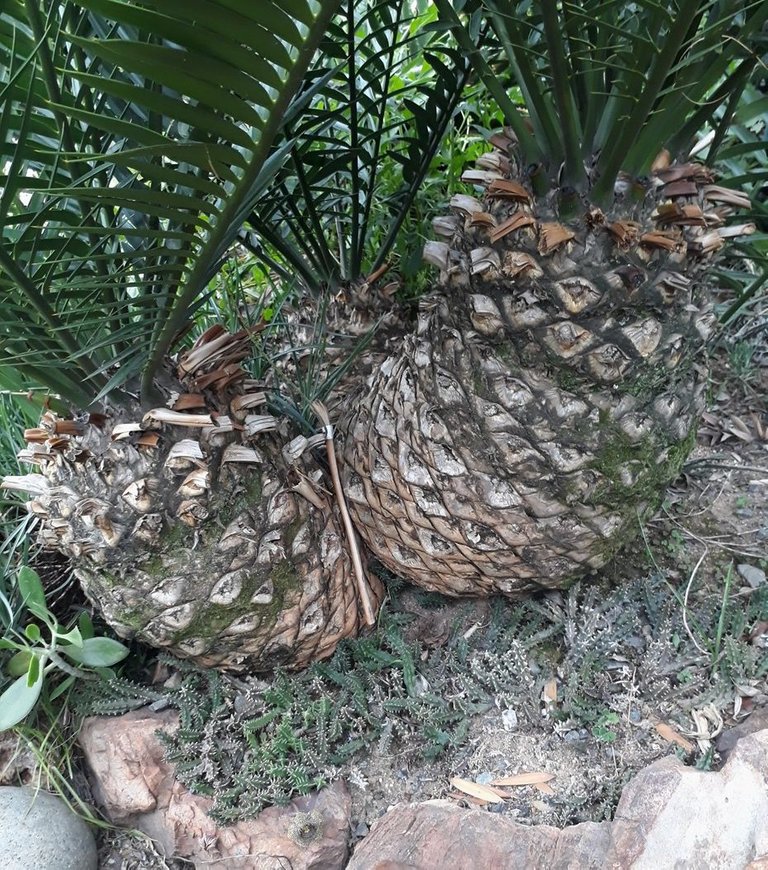 Close up of the flower below, Huernia hystrix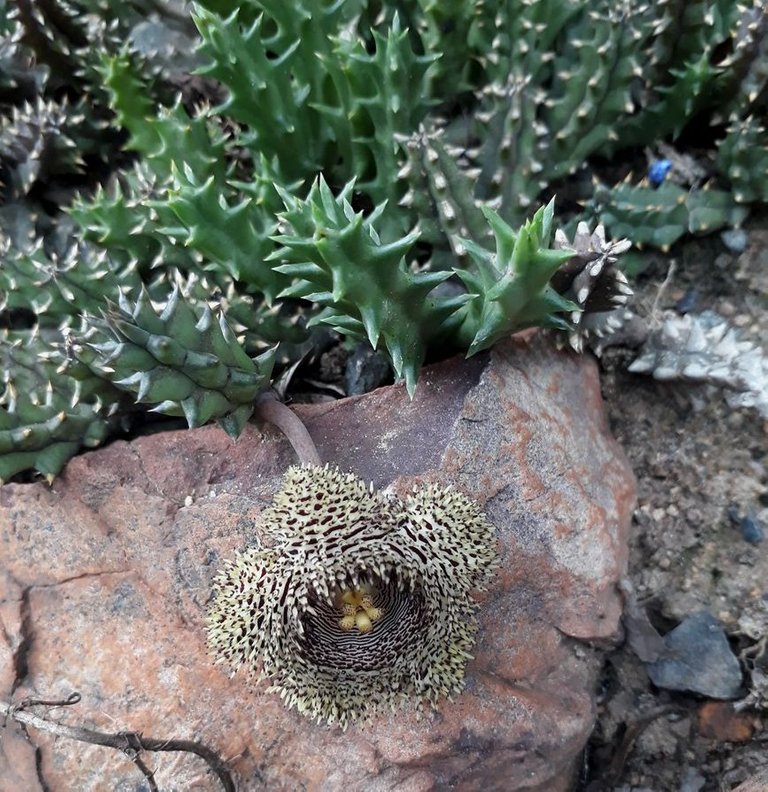 It was inspirational to see how he has planted cycads, indigenous trees and succulents to create a forest with microclimates for orchids, bromeliads and other shade-loving plants. Below are a variety of Tillandsia and bromeliads.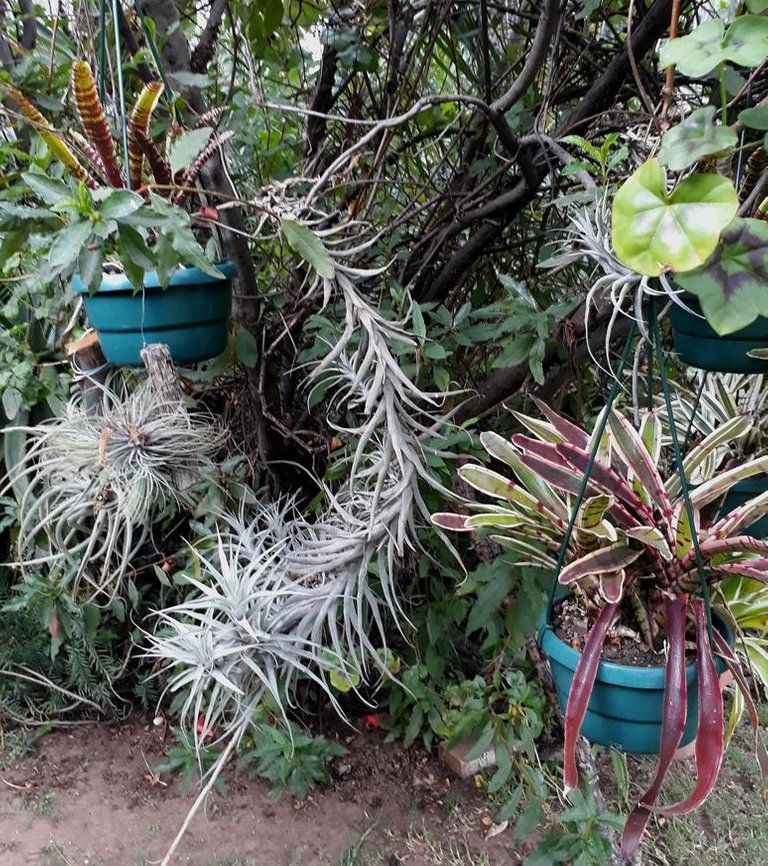 Pitcher plants next to the water feature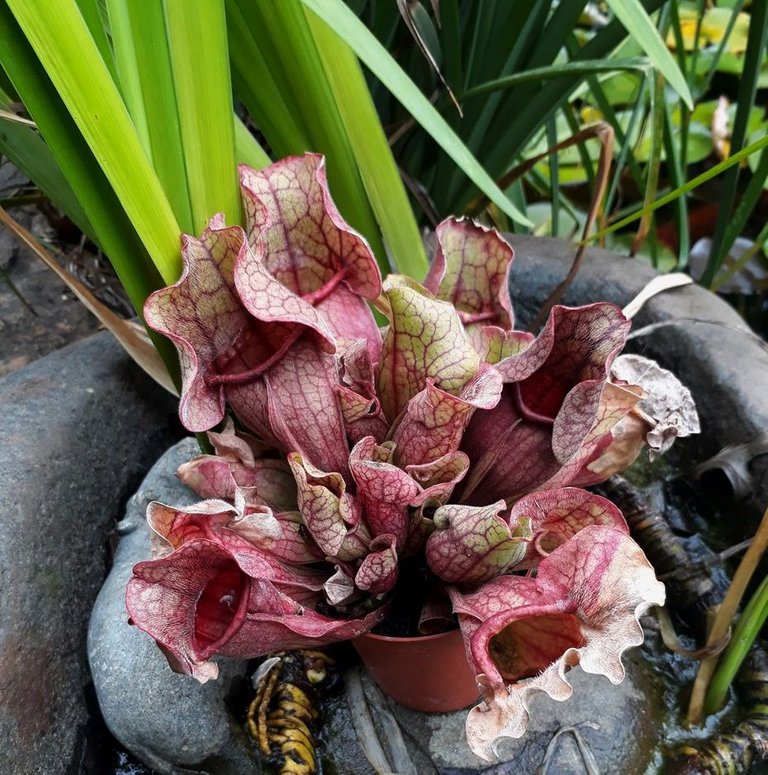 Plenty of bromeliads, some with flowers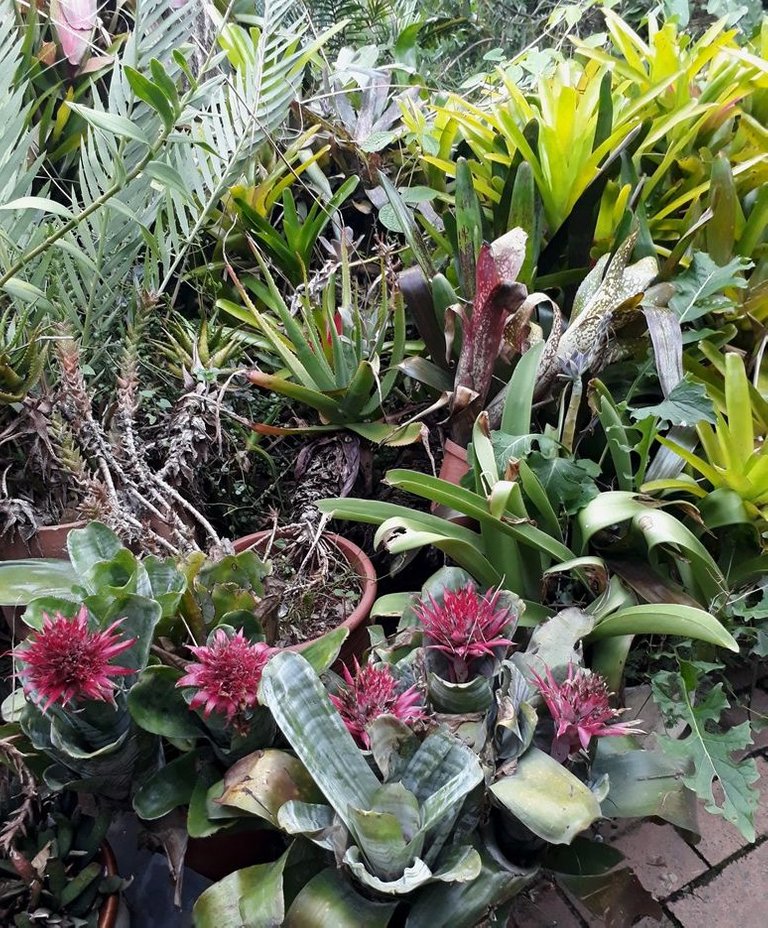 Streptocarpus growing in baskets along with orchids and air plants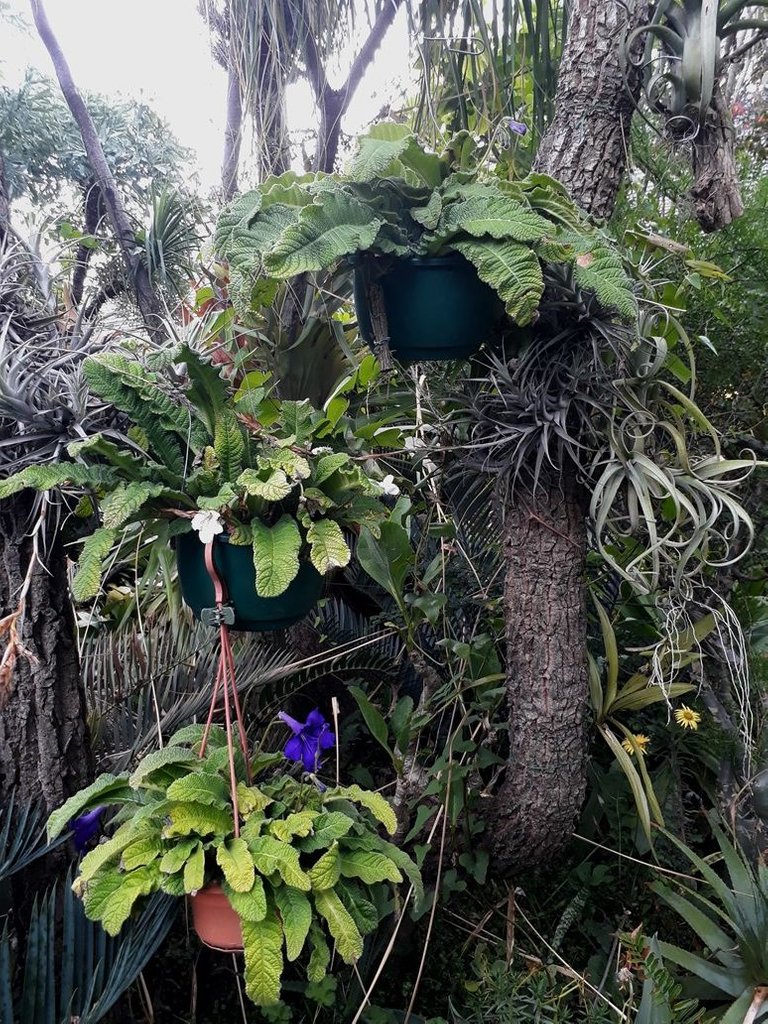 I have come to realise that I need to introduce more shady areas into my own and this garden gave me some great ideas. I also decided that there really isn't anything such as too many plants! All you need is time.
If you are interested in the garden journal challenge, take a look here: https://peakd.com/hive-140635/@riverflows/the-last-garden-challenge-of-the-year

---
---