Eyes on the Prize - POB Photo Contest
"Shadows mutter, mist replies; darkness purrs as midnight sighs"
-Rusty Fischer
It's time for another round of the Proof of Brain Photo Contest.
This week the theme is "SCARY"
Nothing defines scary to me more than creepy decorations for a haunted Halloween themed party!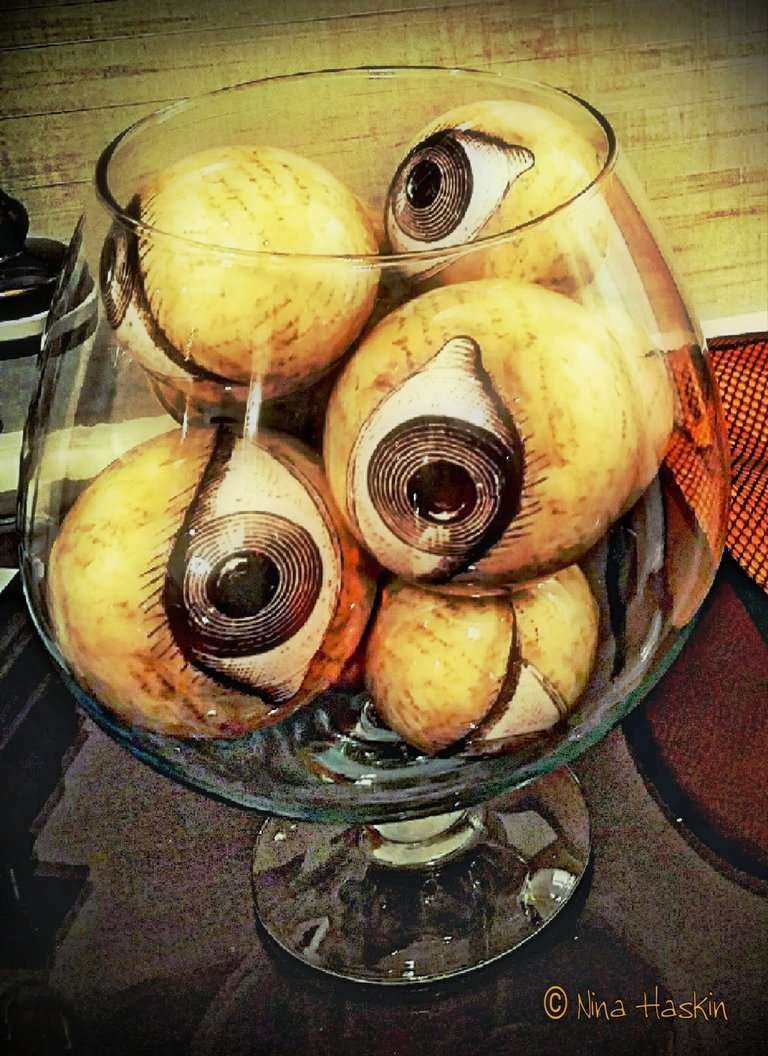 Bowl of Big Ole Eyeballs
A few years ago my husband and I were visiting our son in Columbus, Ohio over Halloween weekend to see a OSU football game. Afterwards all of us stopped by a cool Halloween party where I took these photos.
The photo below has to be the ugliest face I have ever seen on a pumpkin!

"The moon has awoken with the sleep of the sun, the light has been broken; the spell has begun."
-Midgard Morningstar

Have a Happy Halloween!!!

If you miss the deadline for entering this round (8pm CEST) no worries! Join in the next theme!
Images taken with Samsung Galaxy Note8 and edited using Prismart
© 2021 Nina Haskin. All rights reserved


Thank you for taking time to stop by and visit my blog. I truly appreciate everyone's continued support! Stay safe & keep healthy, friends!


Proud member of





---

---
---