Back to the 70's
This little place actually took me some finding. After seeing another post of it I decided to try and find it.. The were very little clues to go off but eventually I narrowed it down to an area and began my search on Google maps.. After a few hours and very red eyes I had a good feeling ide found her. Being on a busy road side is never an easy entry, it's either just go for it or go home, so I hotfooted it over the gate and across the overgrowth.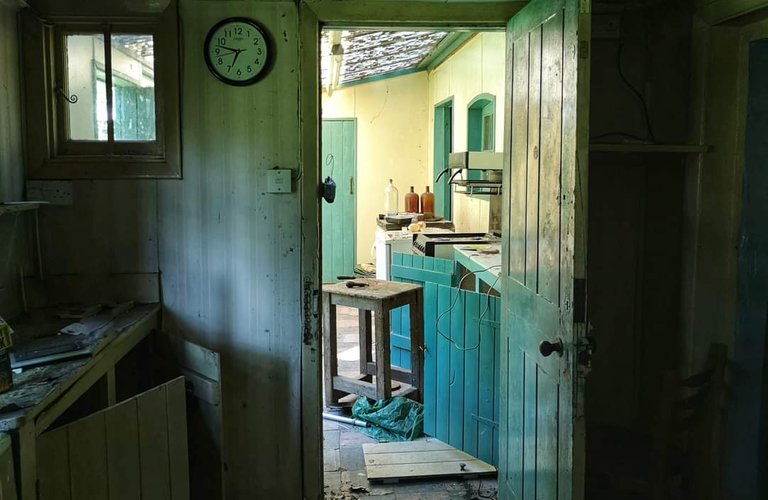 The door was ajar and I walked straight into the kitchen. The house had a really 70's feel to it.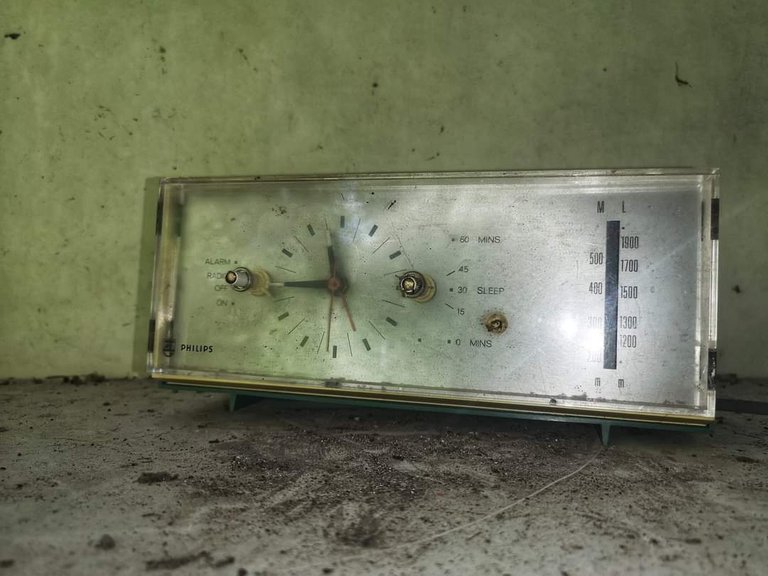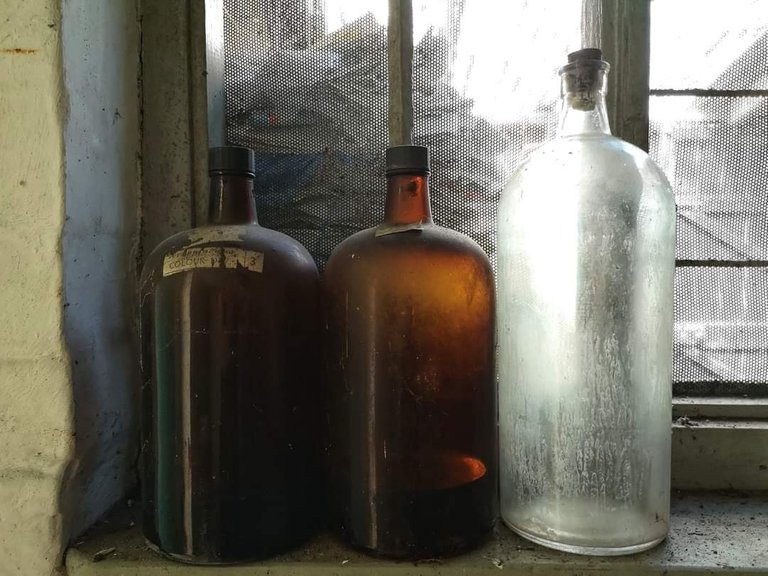 Alot of bright blue paint and a really retro radio on the side.. The little side room I figured was a washroom and a place to store things, a lovely old belling cooker on the side still with its manual and a simple wooden chair to sit in and throw your shoes off..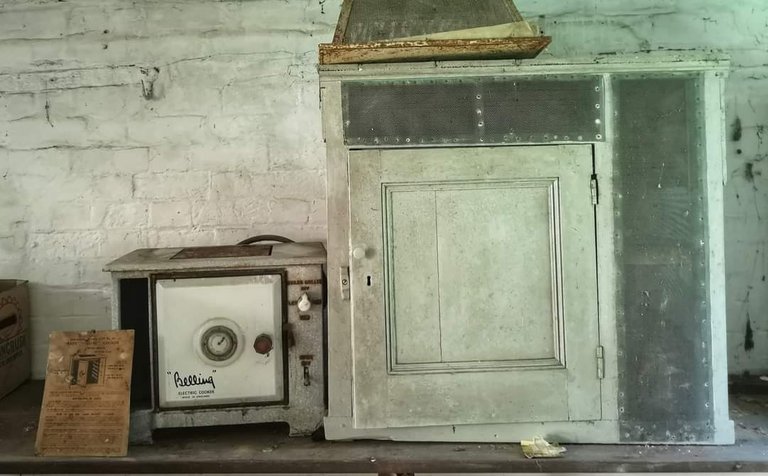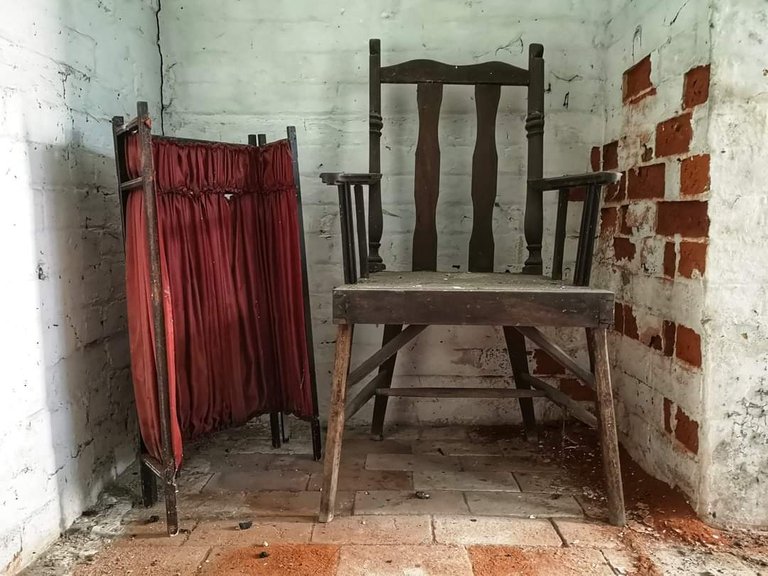 Two rooms came off the kitchen and a smaller room. How many tv's does one person need?? 🤔😅 A typewriter neatly placed on a shelf.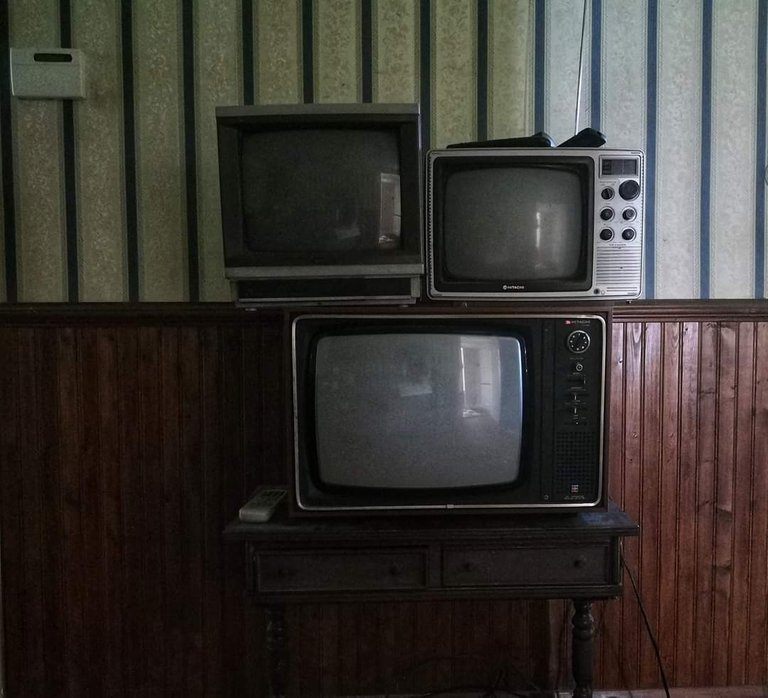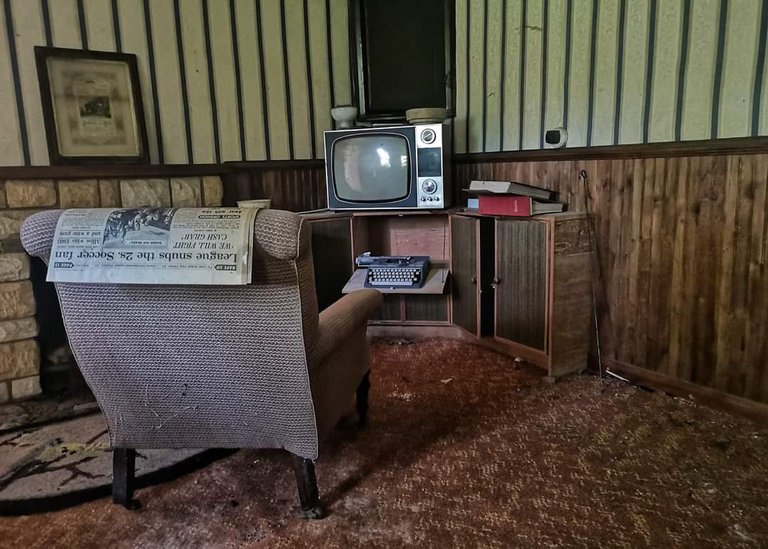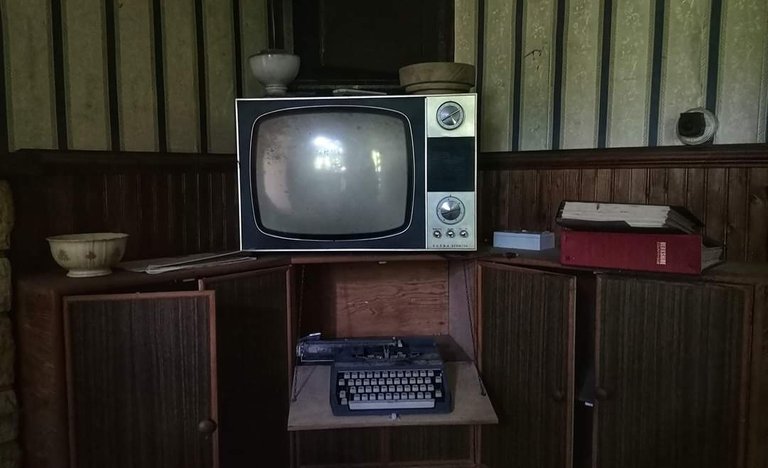 The other room with its stripy wall paper and stained wooden walls was strewn with magazines and books.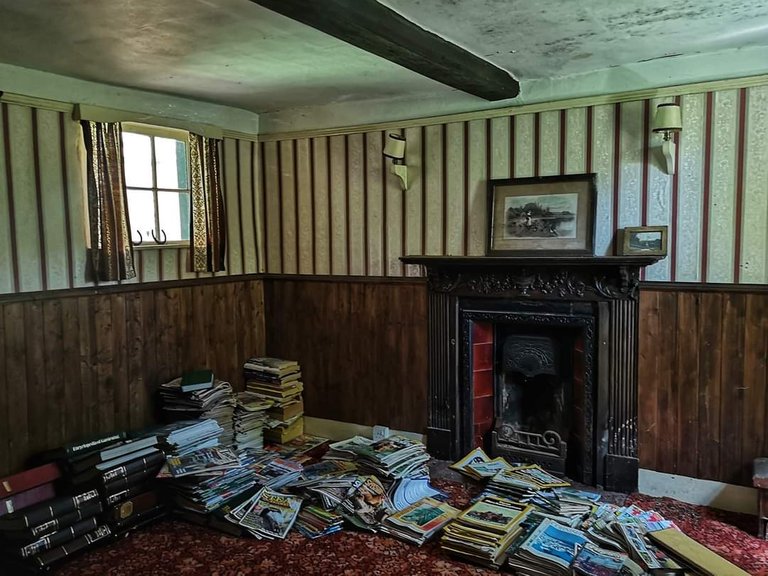 The other little room was almost empty but had the most beautiful little stained glass window that shot coloured shades of light across the room.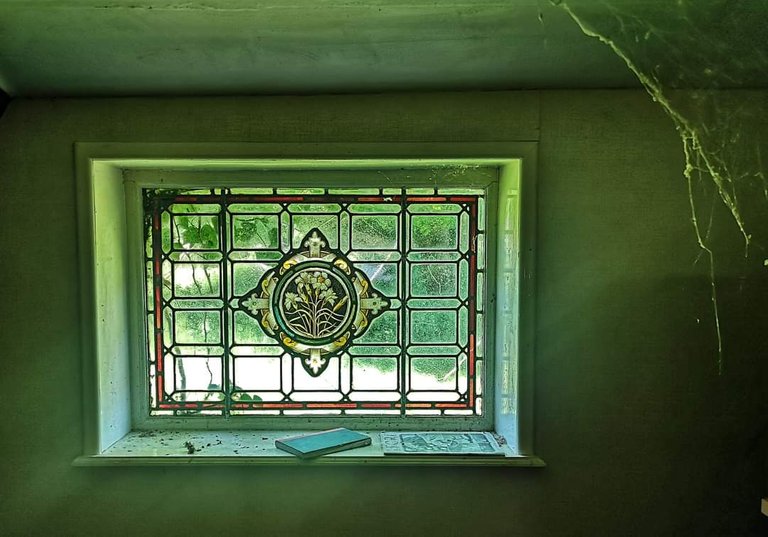 On a little shelf in the corner where little packs of seeds and a box of gun cartridges, obviously once a keen gardener and enjoyed shooting.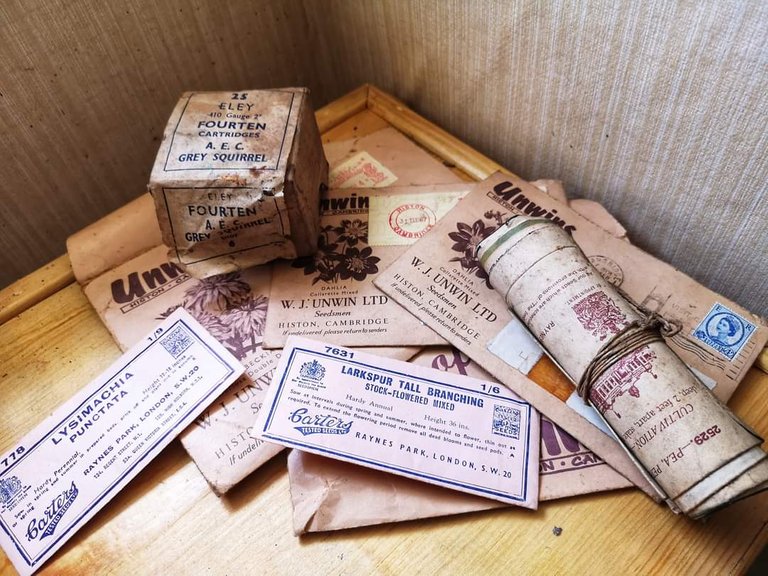 Upstairs was really neat and sparce, again with a sort of late 70s feel and some pretty gaudy wall paper 🙈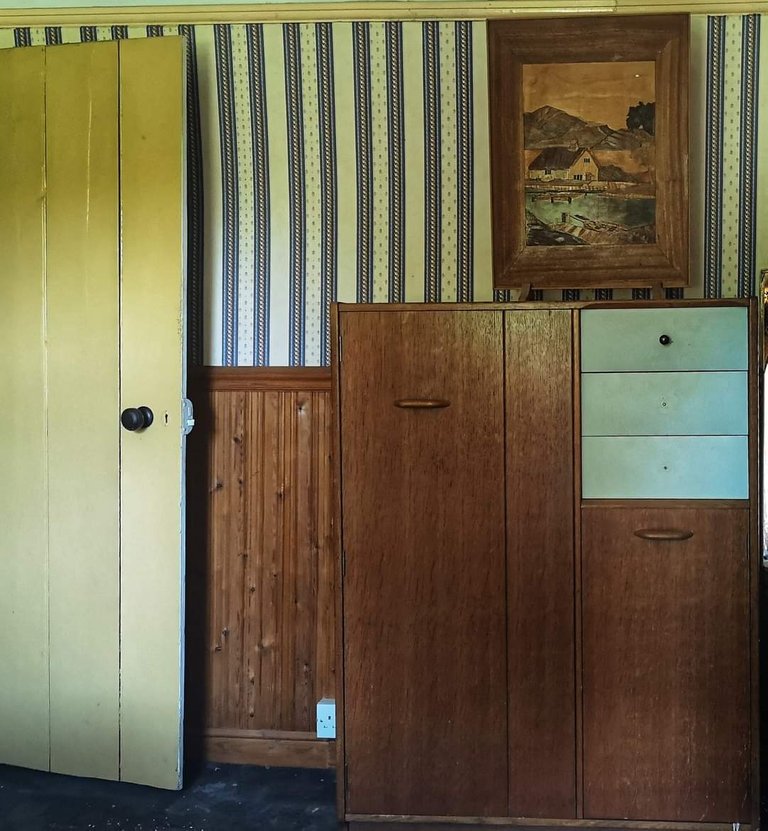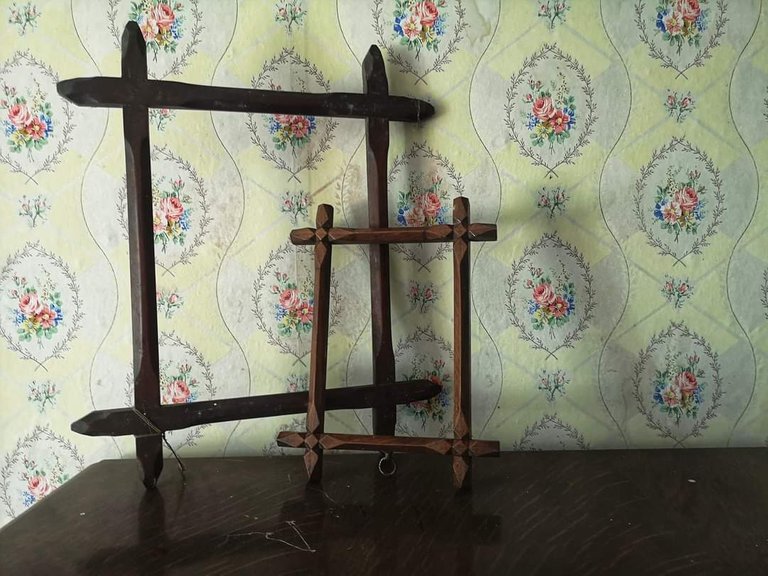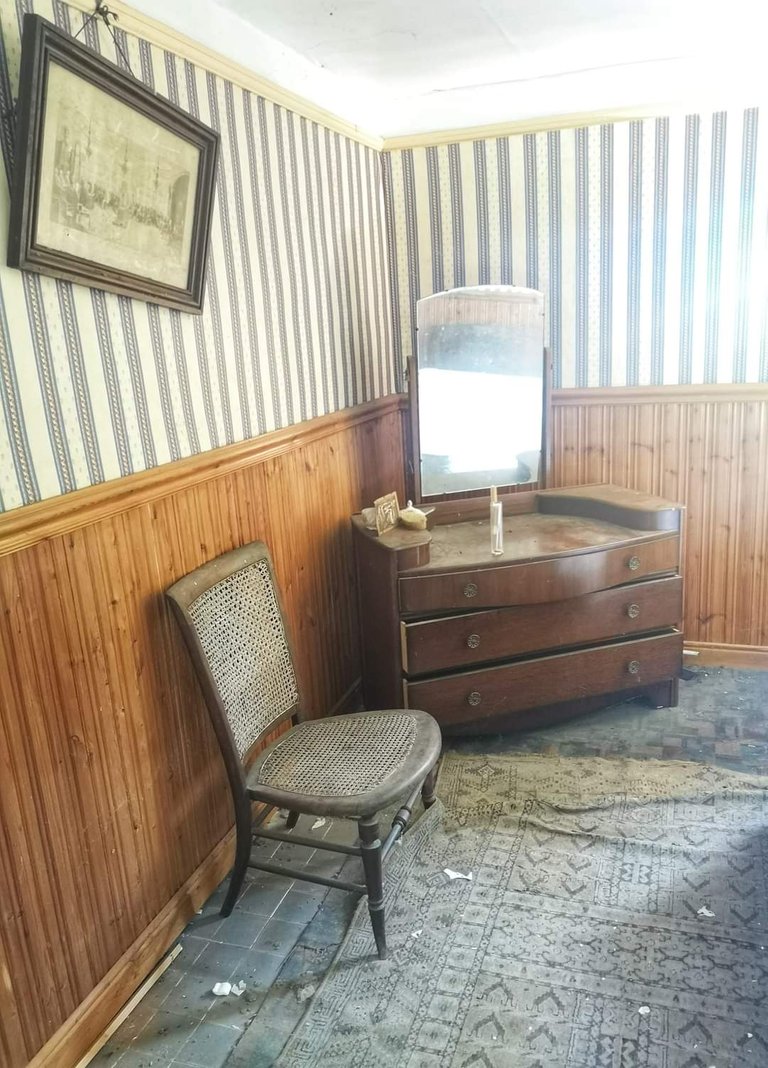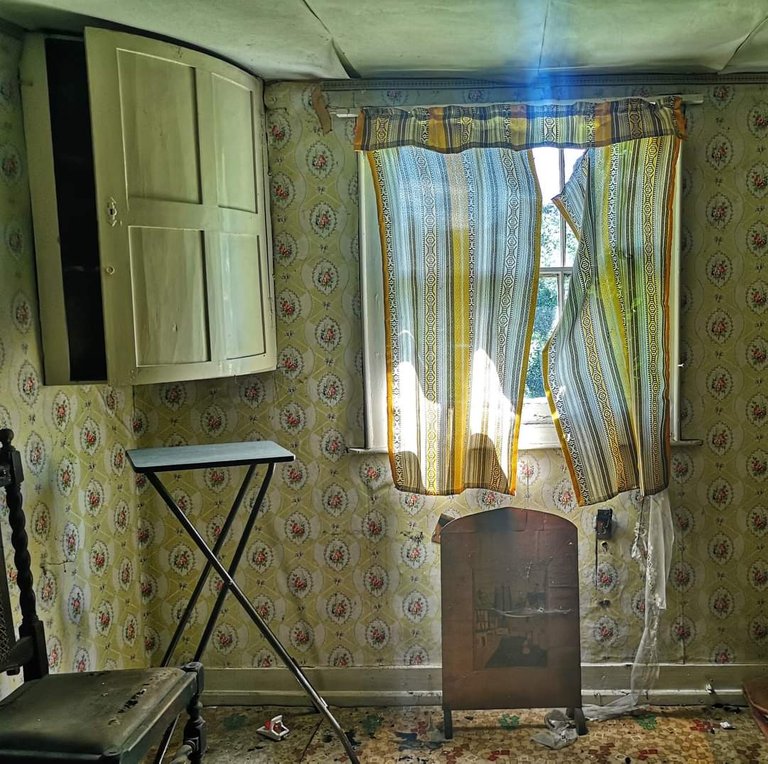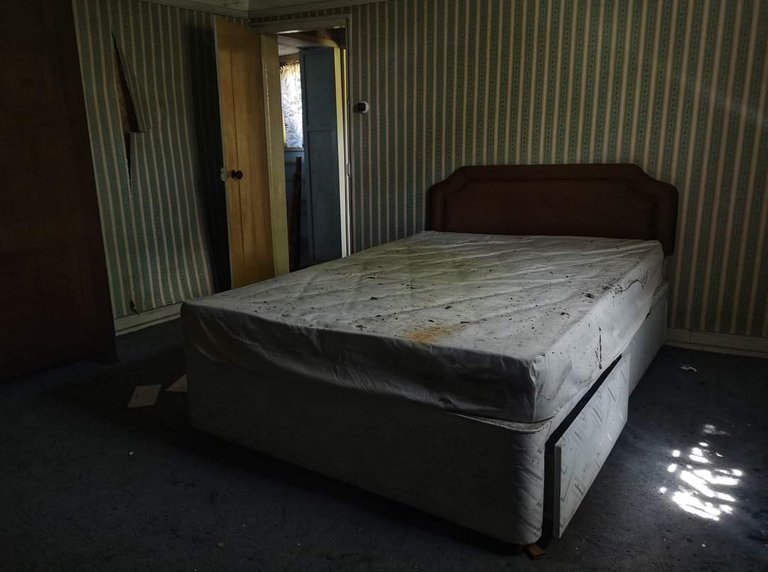 The old dressing table with an old bristle toothbrush in a glass tube stood beside a hairbrush and a little picture.. I begin to wonder who's hair it last brushed and who's reflection looked into the mirror.. a certificate of merit for prevention of cruelty to animals and various framed pictures dotted about.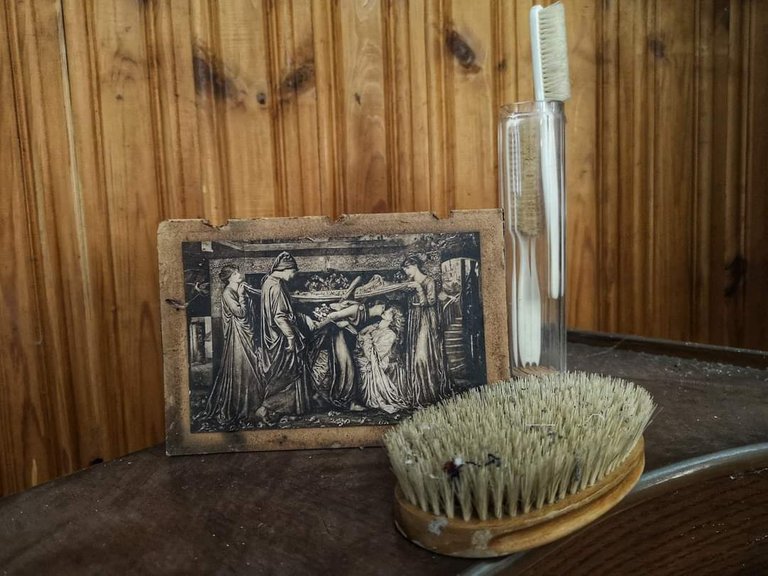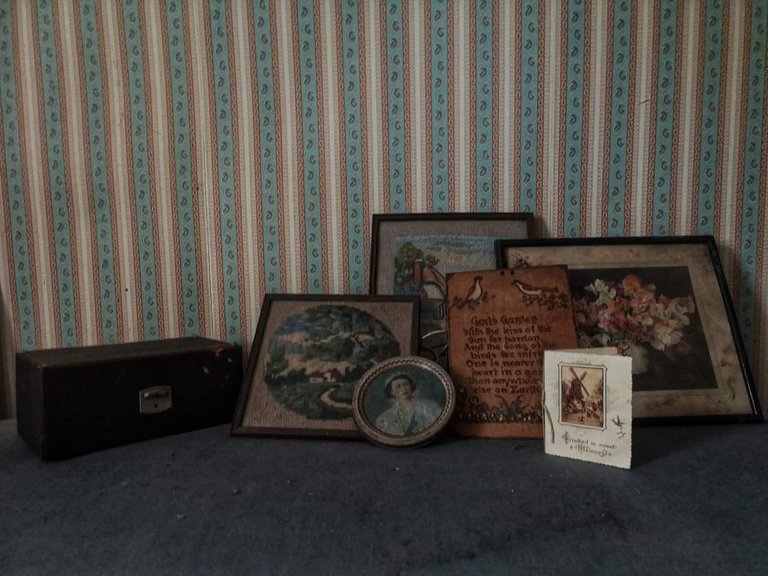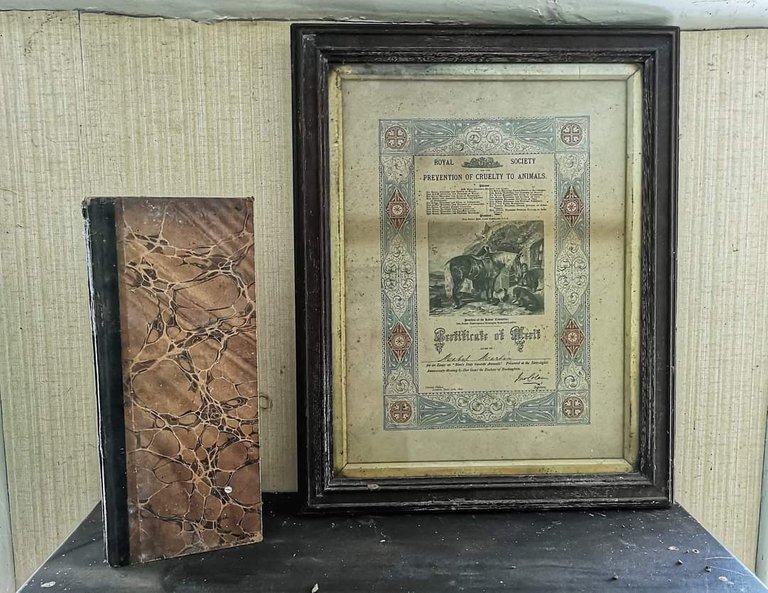 The bathroom again was a bright blue, better than avacado I guess 😅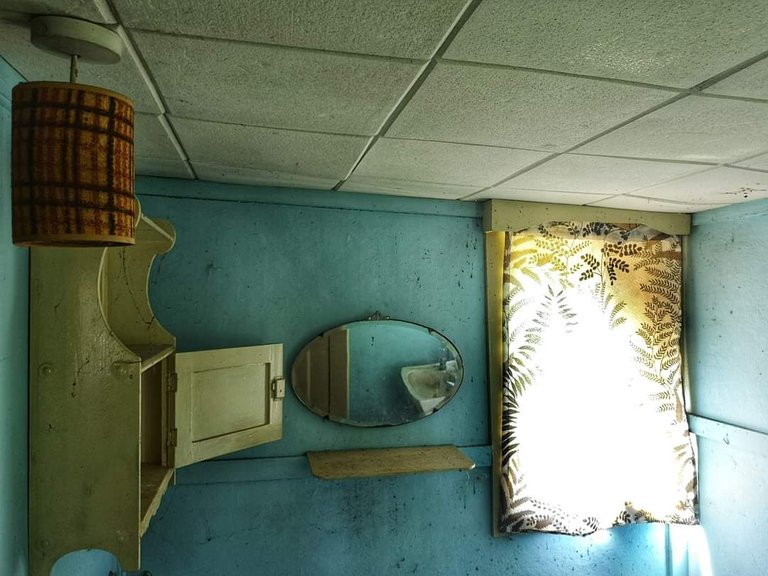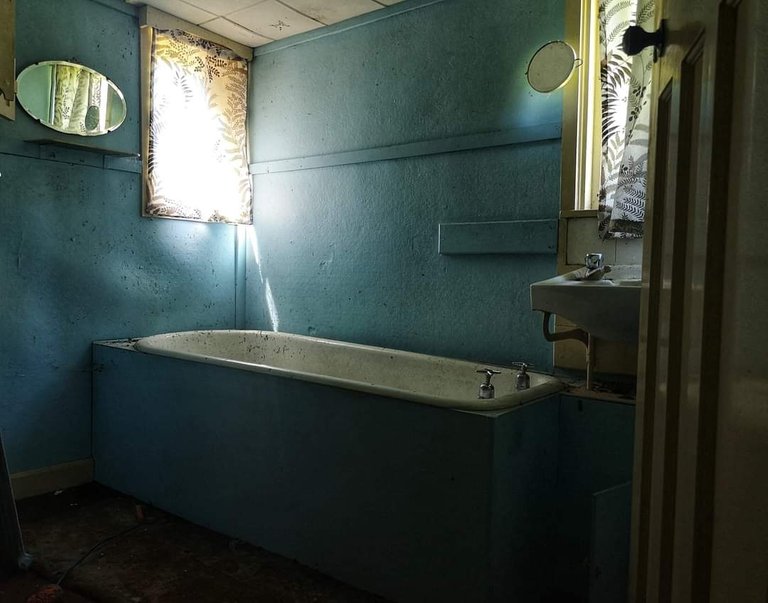 Wonky Pictures hung from the walls, you know when you really want to straighten them up.. but they looked Inkeeping with the rooms, so I resisted the urge. Two chairs sided by side framed a really flowery wall.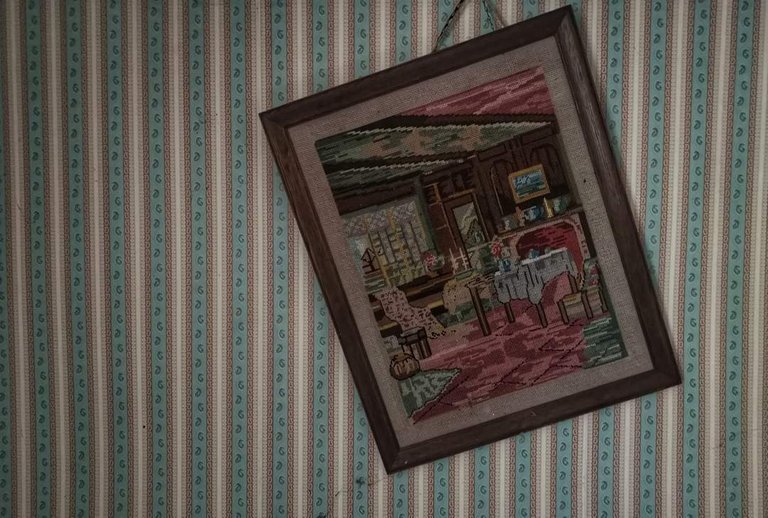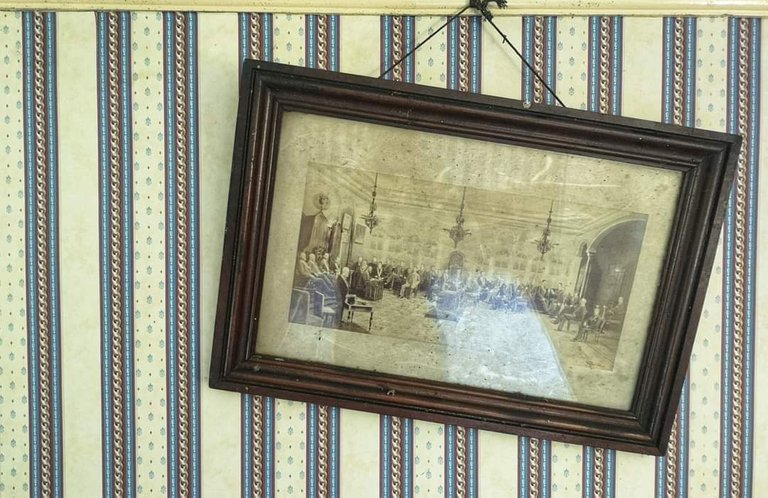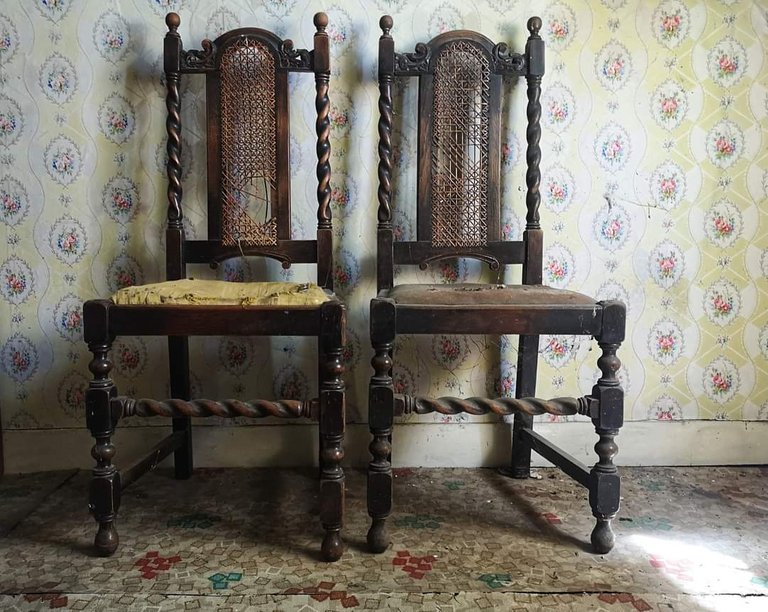 I really liked this house, it felt calm and once looked after. I descended the stairs and made my way outside to the sheds. So much stuff everywhere, A busy workshop once. Boxes in the corners with stuff never unpacked. An old radio, a gentlemans pipe and children's books and cards amongst the clutter and dust. Old framed photos of people long gone..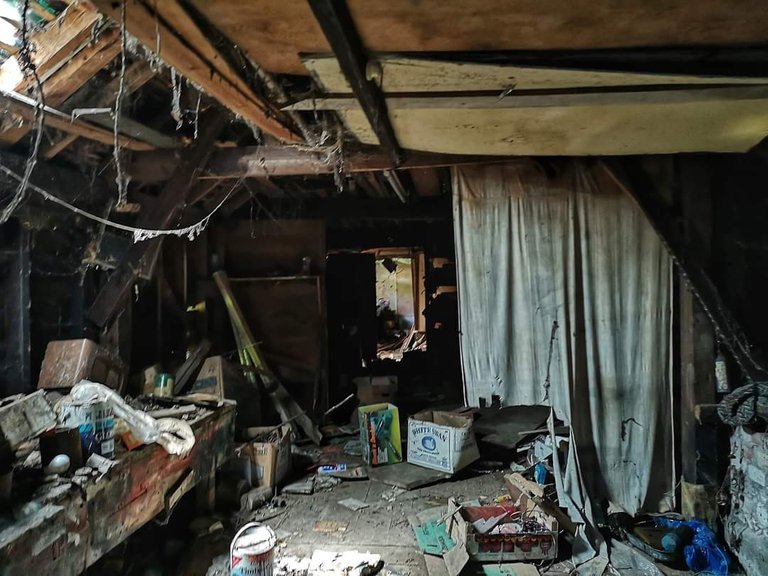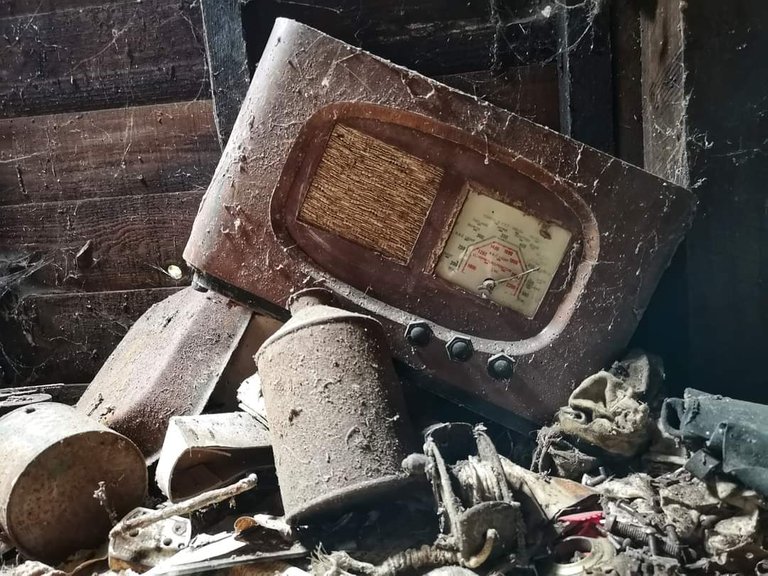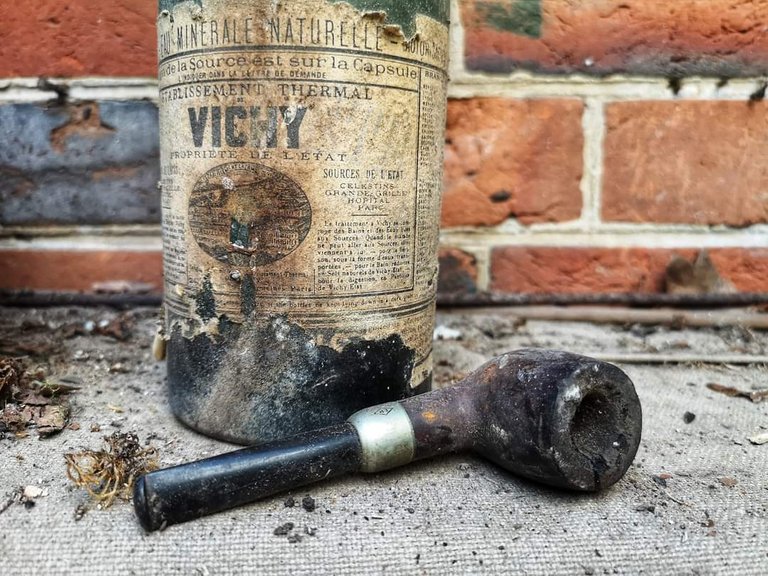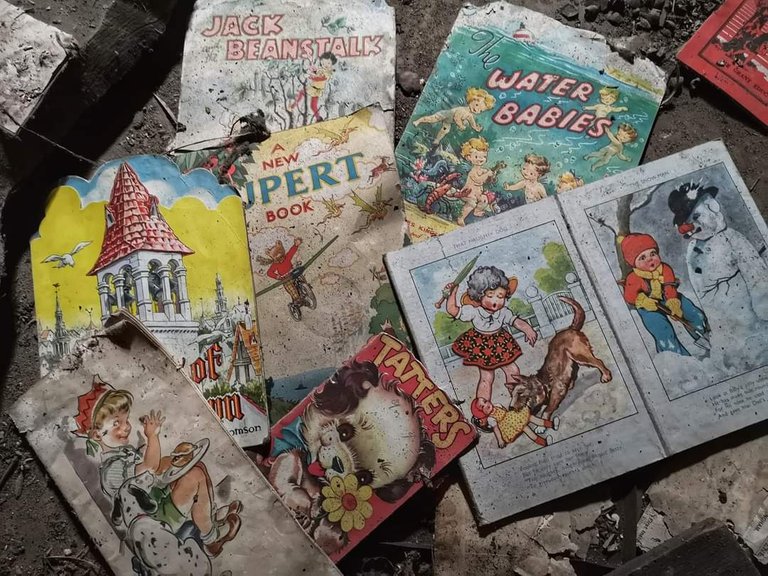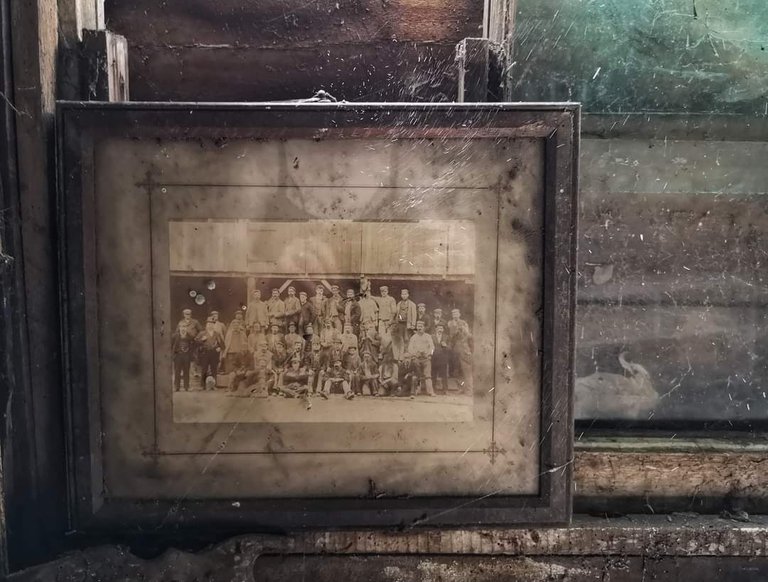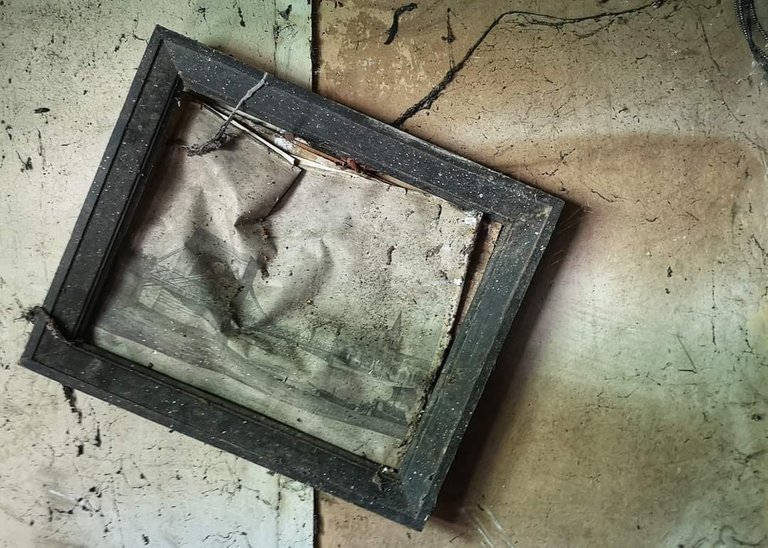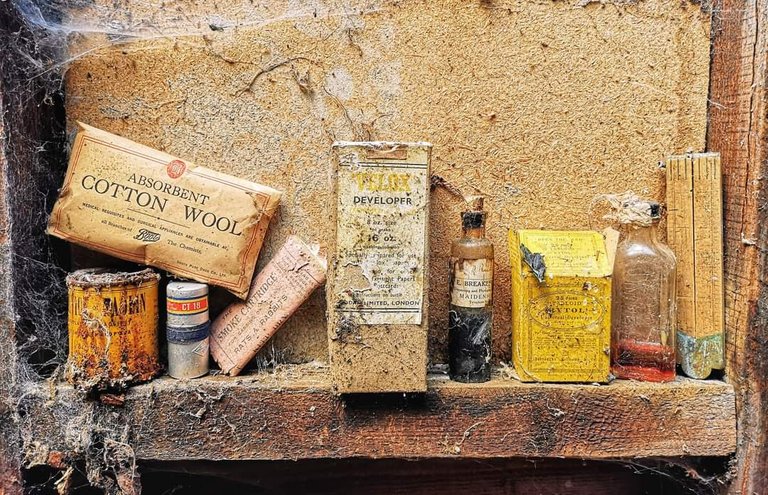 That was me done, The latest calender that I found was from the mid 90s and the was very little paperwork to help me piece together very much about the family that once lived there.. Either way I was going back to the car happy. 😊
---
---