Ausflug zur Wasserburg Müggenburg ...Excursion to the moated castle of Müggenburg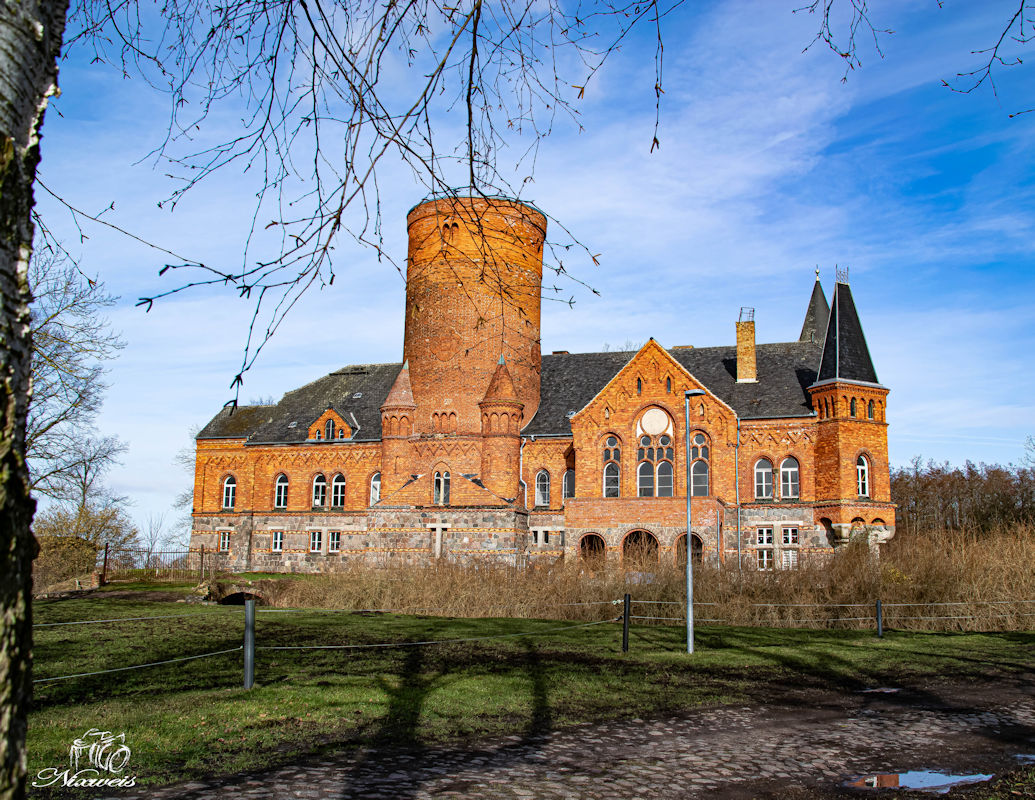 Die Überlegung an einem Tag im Februar war, wo kann man hinfahren und schöne Fotos machen und noch etwas Spazierengehen. Nach einer Weile suchen im Internet, ist die Entscheidung für die Wasserburg Müggenburg gefallen. Die ersten Bilder versprachen eine schöne Burg im neugotischen Stil, obwohl einige von dem Schloss Müggenburg sprechen. Die Neugier war geweckt und ab ins Auto und nichts wie hin.
One day in February, the idea was where to go and take nice photos and go for a walk. After searching the internet for a while, the decision was made in favor of the Müggenburg moated castle. The first pictures promised a beautiful neo-Gothic style castle, although some speak of Müggenburg Castle. Curiosity was aroused and off to the car and let's go.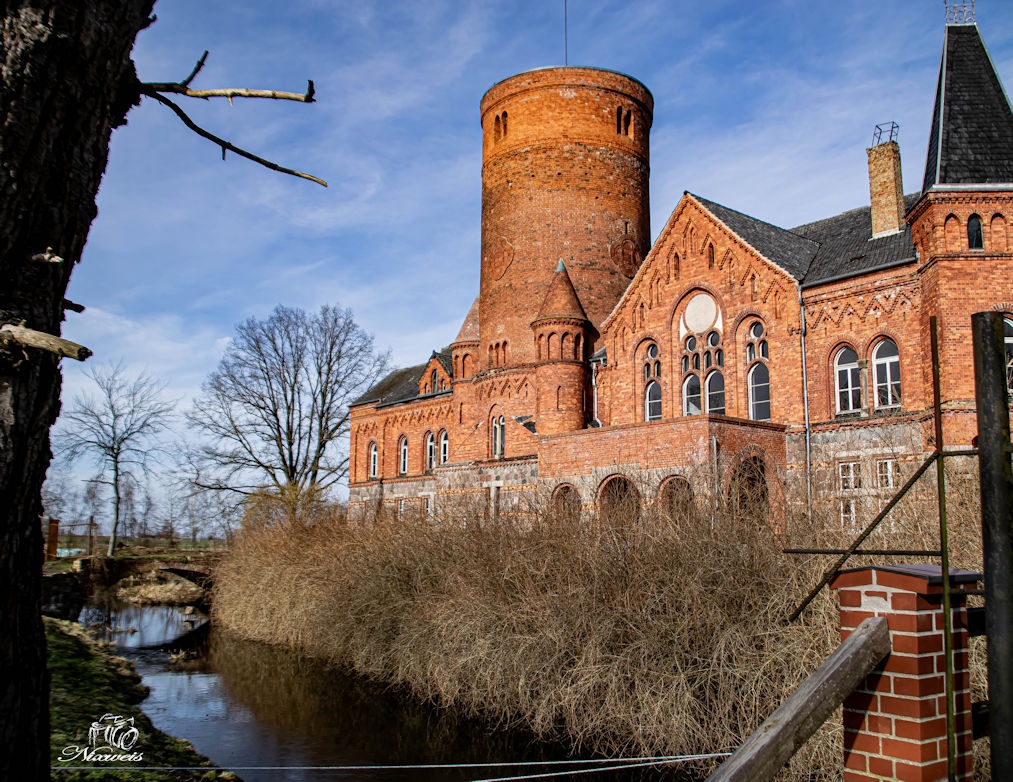 Am Ziel angekommen, mussten wir allerdings feststellen das es sich um ein privates Gelände handelt und ein Betreten des Grundstücks leider nicht möglich ist. Es ist ja schön das solche alten Burgen und Schlösser erhalten werden, es könne ja nicht immer Vereine sein die so etwas erhalten.
When we arrived at our destination, however, we had to realize that it was private property and that it was unfortunately not possible to enter the property. It's nice that such old castles and palaces are preserved, it can't always be clubs that get something like that.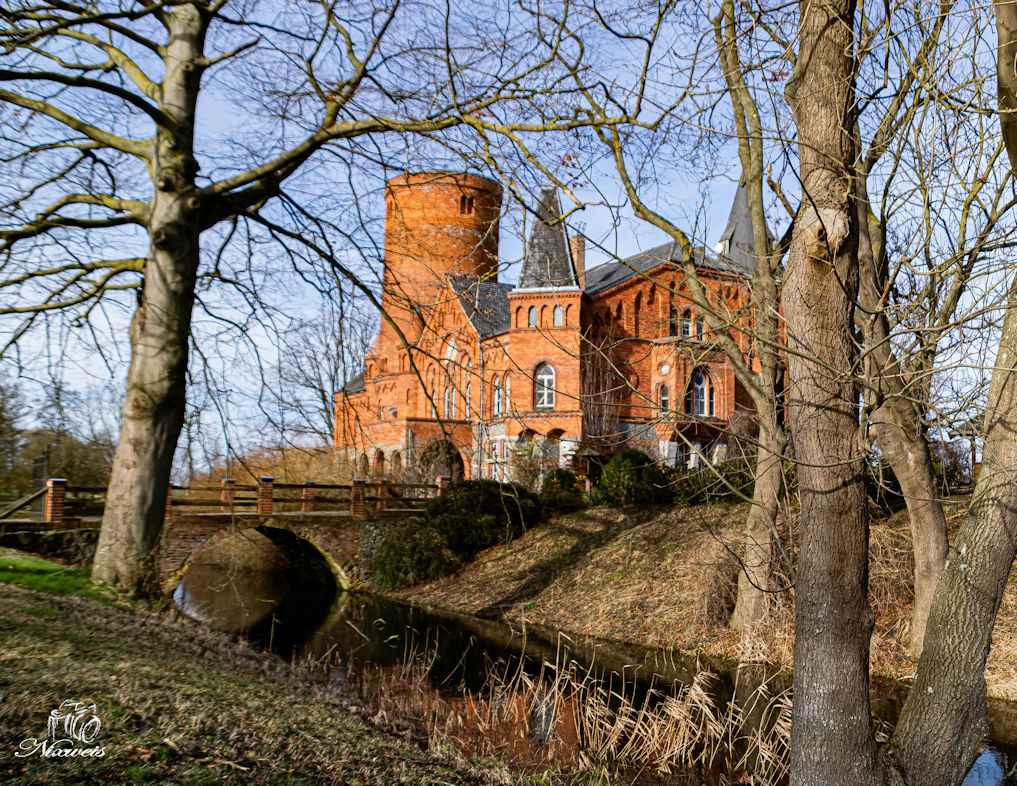 Also machten wir einen kleinen Spaziergang und dabei sind diese Bilder der Burg entstanden. Kurze Daten zur Burg, 1355 erstmals urkundlich erwähnt und von der pommerschen Adelsfamilie von Nienkerken bewohnt. 1434 wurde die Burg bis auf seinen Fangturm zerstört und dann 1889-1891 in seinem heutigen Aussehen neu aufgebaut.
So we went for a little walk and these pictures of the castle were taken. Short data on the castle, first mentioned in 1355 and inhabited by the Pomeranian noble family von Nienkerken. In 1434 the castle was destroyed except for its capture tower and then rebuilt in its current appearance in 1889-1891.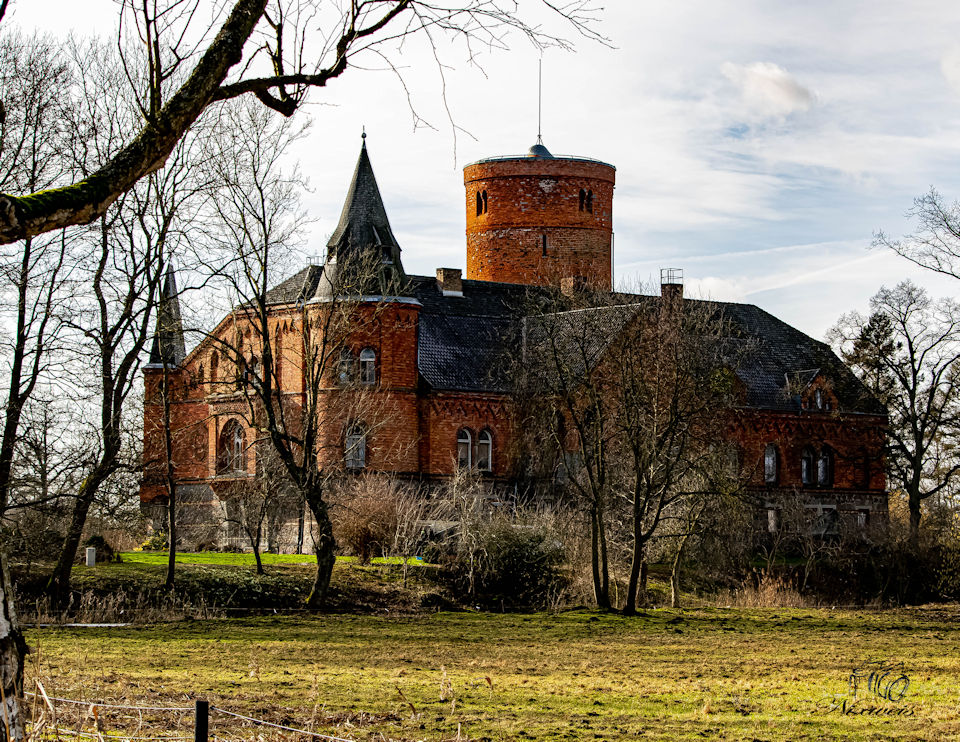 Hinter der Burg fiel mir dann ein eigenartiges Gebilde ins Auge, irgendetwas stand dort am Feldrand. Bei genauer Betrachtung war es ein ausgebrannter Mähdrescher vom Vorjahr, den der Besitzer noch dort stehen lassen hat.
A strange structure caught my eye behind the castle, something was standing there at the edge of the field. On closer inspection, it was a burned out combine harvester from the previous year that the owner left there.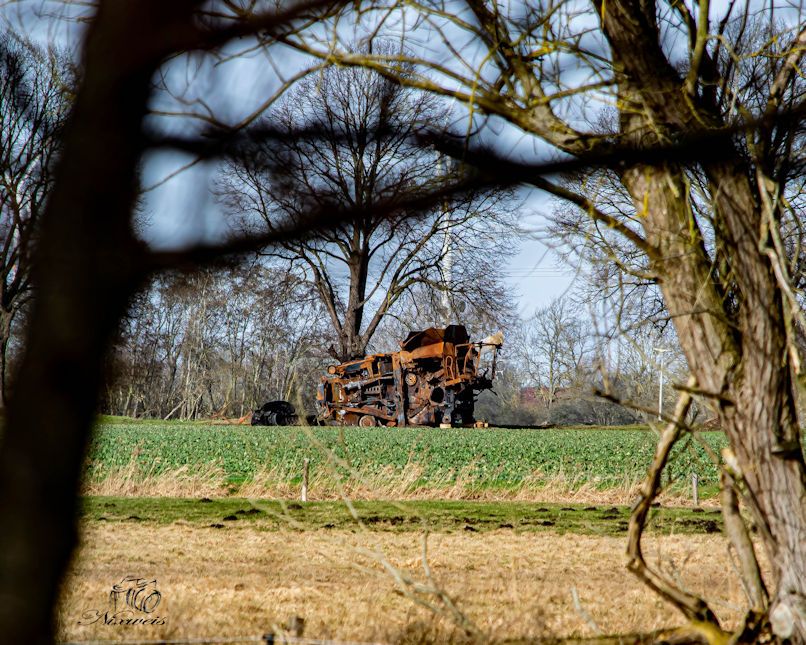 Auf dem Weg hin zur Burg, sind wir schon an einer Weide mit Schottischen Hochlandrindern vorbeigekommen. Und somit waren ein paar Fotomodells gefunden. Und es sind noch einige Bilder entstanden.
On the way to the castle, we passed a pasture with Scottish highland cattle. And so a few photo models were found. And there were a few more pictures.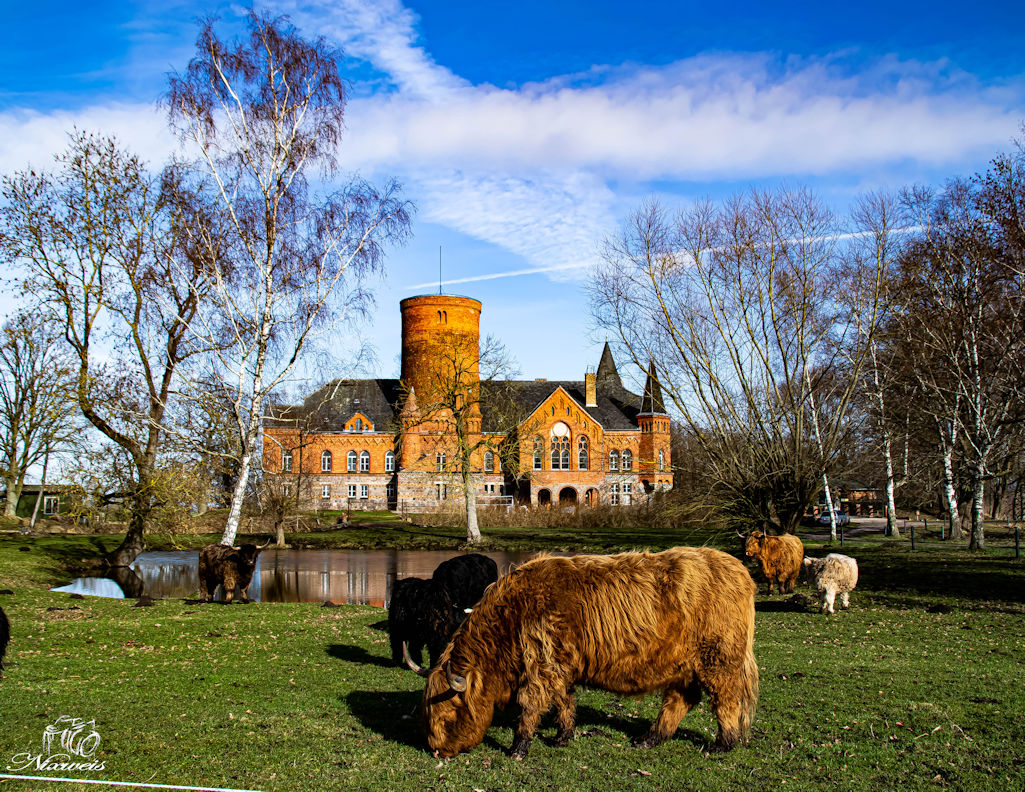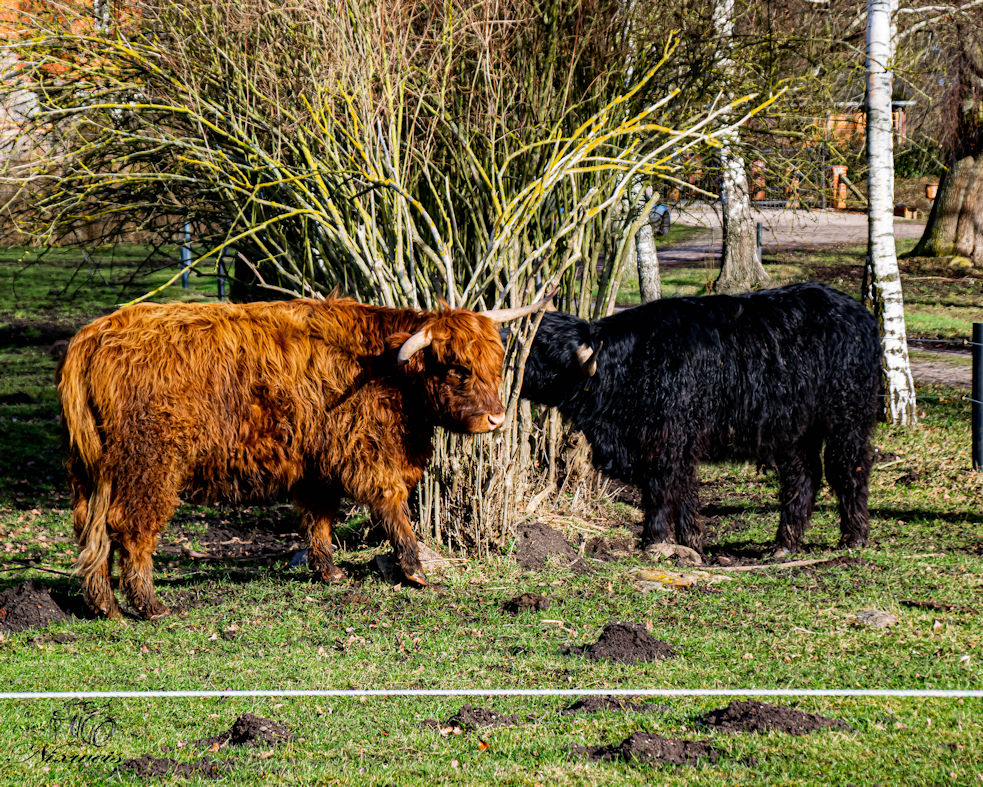 Sie waren auch sehr neugierig und schauten was wir da wohl so machen.
They were also very curious and looked at what we were doing there.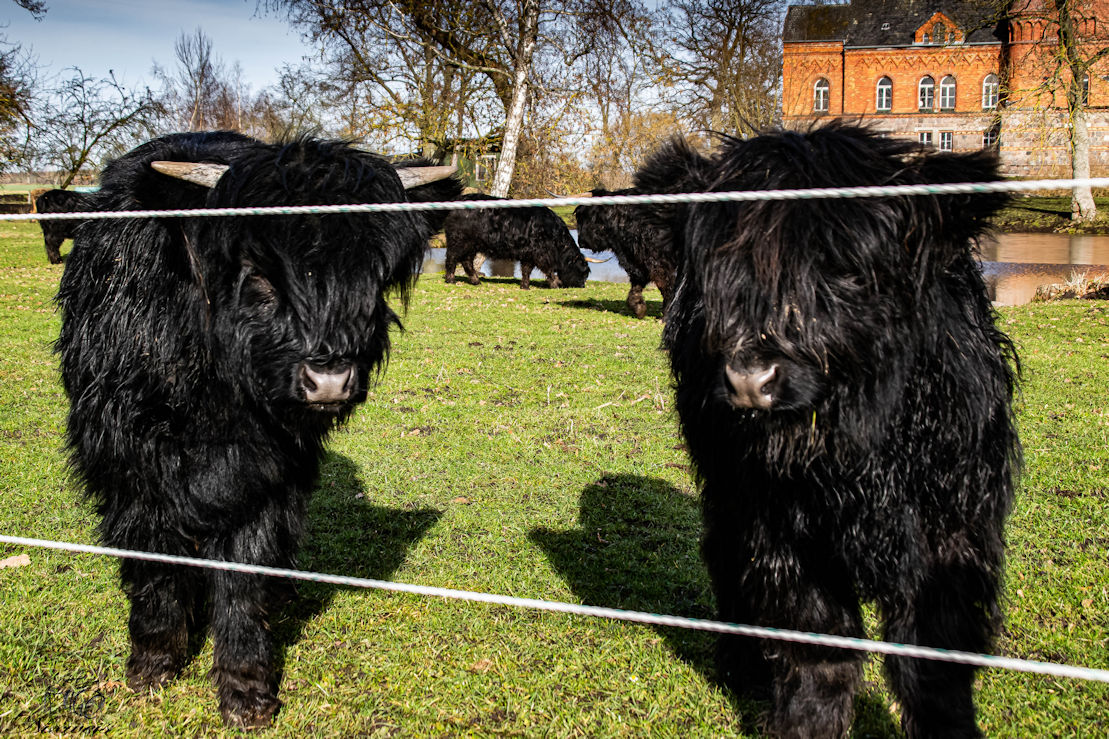 Ein schöner Ort um die Natur zu geniessen und ein Spaziergang zu machen.
A nice place to enjoy nature and go for a walk.

---
---