A RESILIENT WOMAN || LADIES OF HIVE CONTEST #101
Let's talk about a resilient woman, it can be your friend, family member, co-worker, etc. What is her life challenge and what did she do to overcome the trial she faced?
It's another week of contests with the @ladiesofhive community; interesting topic as always 👌. I will gladly answer option 2 as seen above.
Talking about a RESILIENT WOMAN, permit me to refer you to my amazing mom, to me, she is a typical example of one and till tomorrow, I would continue to admire her resilience 👌.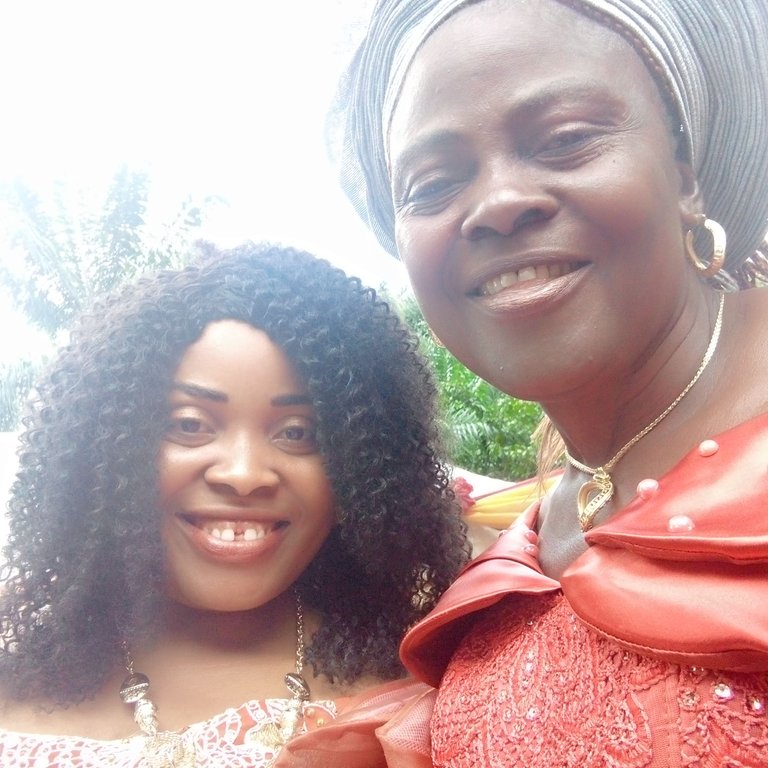 A photo of my mom and I
Even before my Dad died after severe illness, my mom has been a hardworking woman, and so supportive but the death of my Dad stretched her so much knowing fully well that all her plans with my Dad to ensure that my siblings and I graduated from the university will now fall on her single-handedly. This experience was a difficult one but she recovered, adapted, and even experienced further growth in her life.

My Dad married on time but had a delay in childbearing according to my mum. He also sponsored many of our relatives in the university from scratch until they graduated. It still baffles me how people can easily forget the good deed done to them because non of those people he assisted lent a helping hand to my mum while struggling to take care of us as my dad did to them. After the death of my Dad, my mum had to double her hustle to meet up with our basic needs. She and my Dad wasn't a graduate of a higher institution, but at least they attended primary school, they knew the importance of education but wasn't privileged to go further. This was why sending my siblings and me to the university was their first dream but death took my dad away even when we were still nowhere to be found in life.

My mum took up the challenge of accomplishing this dream by engaging in different kinds of business at the same time. You could name her Mrs multitasker 😂. She sacrificed a lot for many years while trying different businesses. At some point, life became so difficult to the extent of encroaching on our feeding, instead of begging people, my mum went farming actively just to ensure we can feed well. When she couldn't meet up with some financial needs, she will go into borrowing but set a feasible plan on how to clear her debt which she always does. Wearing expensive cloth is far from her plans; She manages what she has and channels her energy into providing for my siblings and me. Her knees were always on the ground at midnight, praying for God's help.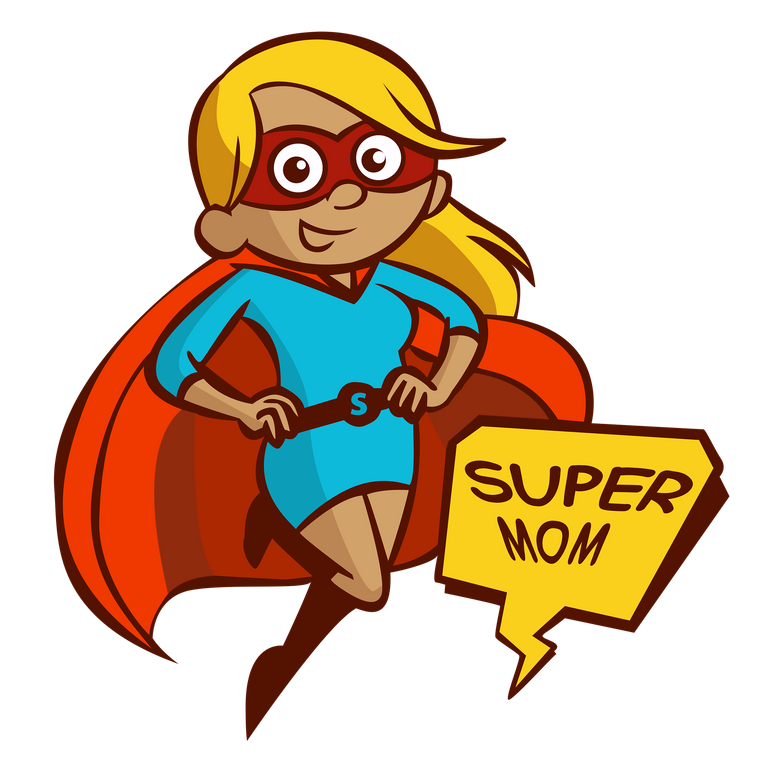 Image source
In the end, she was able to overcome all the challenges she faced alone while raising my siblings and me. Today 6 of us are all graduates. She always smiles at her efforts each time we visit home together. Seeing my siblings and me in some Certain stage in life gives her inner peace and happiness. I am sure wherever my late Dad is, he will be proud of mum too. I wish to be strong like this woman, hardworking, and have the mindset of an achiever.

This is my entry to the LADIES OF HIVE COMMUNITY CONTEST #101, and I would love to invite @hopestylist and @ucloveth to participate.
Thanks for reading!!!
Please note, the first image is mine
---
---