BRIBERY AND CORRUPTION, IS IT BECOMING A NORM?
I have come to realize that so many persons engage in bribery or corruption consciously and unconsciously. Some people might see corruption and bribery as only when the government loots our money indirectly or in other major ways corruption has been dealing with the country, however, after critical thinking and self-examination, I concluded that some little things we do and ignore are also bribery or corruption.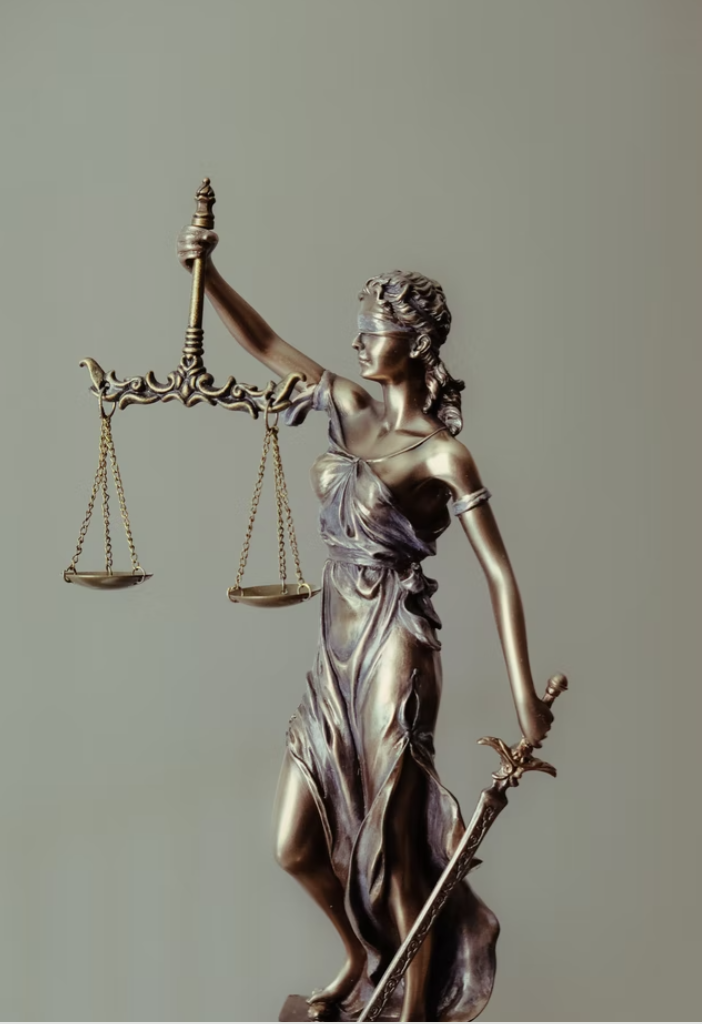 Image source
Let's take a look at a self case here...
Driving down to a close-by market a few months ago, I forgot to go along with my driver's license. It was supposed to be just a quick pick up of an item in the market so my mind didn't reach to go with my driver's license. I needed to be quick as possible and return the car for my husband to use for a meeting. On getting to the highway, the road safety stopped me for a check. I confidently gave them the car papers and waited for an order to move, unfortunately for me, they requested for my driver's license. It was then I realize that I forgot it at home, I tried explaining it to them, all to no avail, I was lucky enough to have snapped it with my phone and so I show them but no, they wanted to see it and hold it physically. I then opted to pack the car under their custody while I quickly take public transport down to my house to get the driver's license but they declined. At this point, I was like what do you people need from me? And they requested that I follow them to the office to fill out a form and follow all the due processes involved in recovering my car from them or pay a fine instantly and leave. Hmm, it was clear to me that all they needed is the money and not necessarily the driver's license. Well, I gave them the money they requested and left. Is that not corruption? Of course, it is.
Also, when I was about to embark on my compulsory internship program in a hospital, it wasn't a straightforward step too. We wrote an exam and never heard about the result, only to discover after a few months that most people who took part in the exams have resumed work with a good pay. My husband and I approached the woman in charge of the intern students in the hospital and asked about the interview results and her answer baffled me, "she said that results don't matter and that we should do the needful and get an appointment letter". What?!!! That's the country I find myself. Some organizations will advertise for a job offer only for you to finish burning your midnight candle reading and preparing adequately for an interview and at last, you won't hear anything again but go there and see underground employees. Me too I followed suit oo, I gave the woman the amount of money she requested 🤦 and got my appointment letter with a very good pay too. Well, I never intended to do so but then, the system has structured it that way already and I needed that program urgently to enable me to continue my academic pursuit.
Bribery and corruption have affected my country Nigeria so badly in different ways:
Education sector: some students are being denied admission for years just because they do not have Godfather in the system. You will see a student with a very low score gaining admission before one with a high score. Even after gaining admission, lots of students get their courses sorted out instead of studying their books. They believe that with money, one can easily get what they want. I had a good number of people in my class who did that during my days at the university.

At Church: Some harvest committee finds it difficult to make a transparent account due to skeletons in their cupboard. I have observed these on several occasions and I wonder if corruption still extends down to the church.

Health sector: Some health workers already have bribery and corruption running in their blood to the extent of exchanging people's babies without conscience all because of money, so sad. Even to ordinary, stand in the line to be attended to, no, you see people tipping the workers just to get attended to before others.
There are still several other ways we engage in corruption and bribery but we do neglect it, of course, I am not exempted, however, I hope and work on being a good Nigerian citizen if our government will as well help to correct some errors at the top.
IS THERE A WAY OUT?
Well, a lot of things have gone wrong. These pattern has lingered for years and it takes the grace of God to rewrite these wrongs.
Maybe establishing an anti-corruption and bribery team, those that have the affairs of Nigeria at heart who will work effortlessly to see that all sectors do the right thing or face the law. Also, to change from these old ways will begin with our minds. The masses need a thorough sensitization about this norm and its effect and probably, there may be a shift in the mindset.
This is my entry in response to the @hivelesrners community contest, week 9, edition 3 topic on Bribery and corruption
Interested in participating, kindly click Here
Thanks for reading and for visiting my blog🤗🥰💕
---
---