I LEARNED A NEW THING TODAY 🥳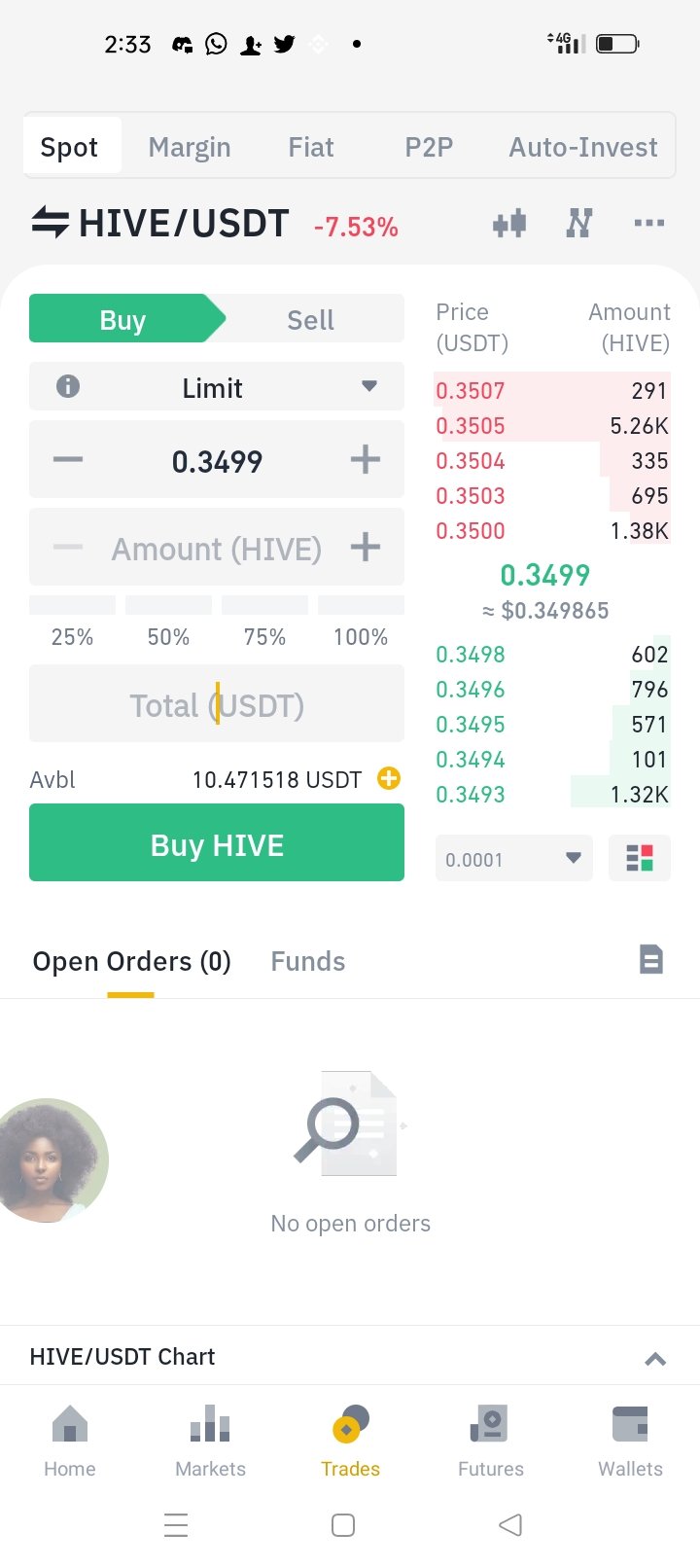 When I woke up this morning, I took my diary and drafted what I want to achieve for the day. I never had any single plan of doing anything in Binance. I don't even have the binance app installed on my phone as of this morning. I have uninstalled it sometime last year when I had issues with my binance registration. I know you might be wondering how a hiver like me does not have a binance app right? Lolz. Okay, that's because my cousin's brother here in hive got me covered over every transaction I want to make. Right from day one in hive, he has been of great help to me and never complained about helping me with transactions whenever I needed it, so literally, I was sitting comfortably in my comfort zone while he do everything for me and I just receive an alert..lol.
But something changed today
I had a financial chat with some of my friends in the Neoxiancity discord server during the Christmas season and in the process, I was lost 🤦, I couldn't continue with the conversation because I have no experience with anything binance. They teased me a bit about my inability to transact on Binance and I promised them that I will get everything done soon. (That was an empty promise 😉). Sincerely, I didn't even process the information because I have my cousin's brother by my side.. hehehe. So this morning, I was chatting with @burlarj over some things about hive, and I didn't know that he still remember my empty promise about getting my binance registration set. He dropped the question to me and I skipped it and said another thing to shit his mind away from Binance 😂. But no, burl repeated the same question, then it was dawn on me that my village people sent him to trouble me with Binance today, lolz. He has been a good friend and I wouldn't want him to see me as a lazy hiver who cannot take up little challenges, lols. I surrendered to his advice to get things done by myself...he went to the point of sacrificing his precious time today just to see that I can do transactions on my own at any time without bothering anyone.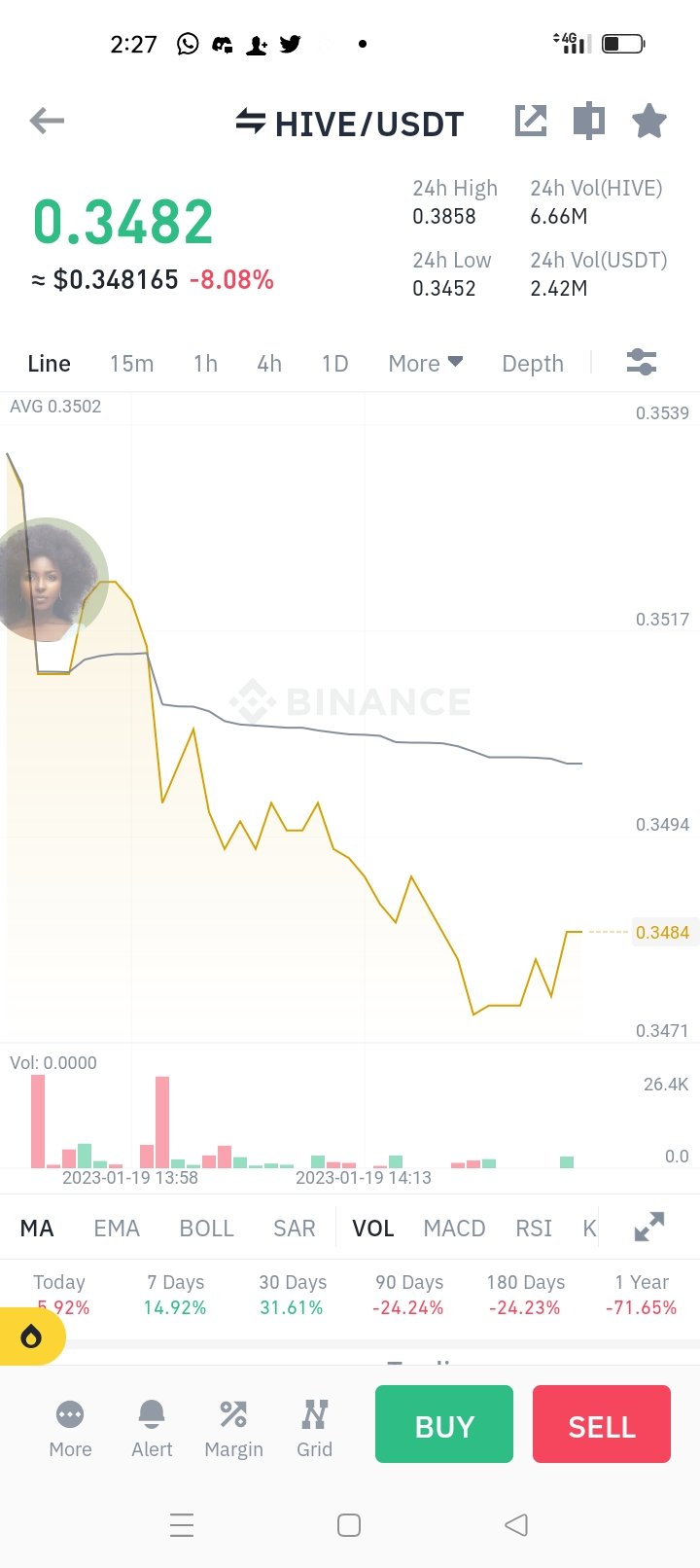 I started by re-installing the Binance app on my phone. This time around, I used my voter's card for the registration and everything went well. I got verified without much stress unlike my first attempt last year. Although the process took some time because burl was guiding me through a screenshot for every step I took, thank you so much investor burl, you are darling..lol. so after my binance was set, I decided to carry out a transaction even though I didn't plan to sell my hive today but needed to get the whole process Incase of future transactions.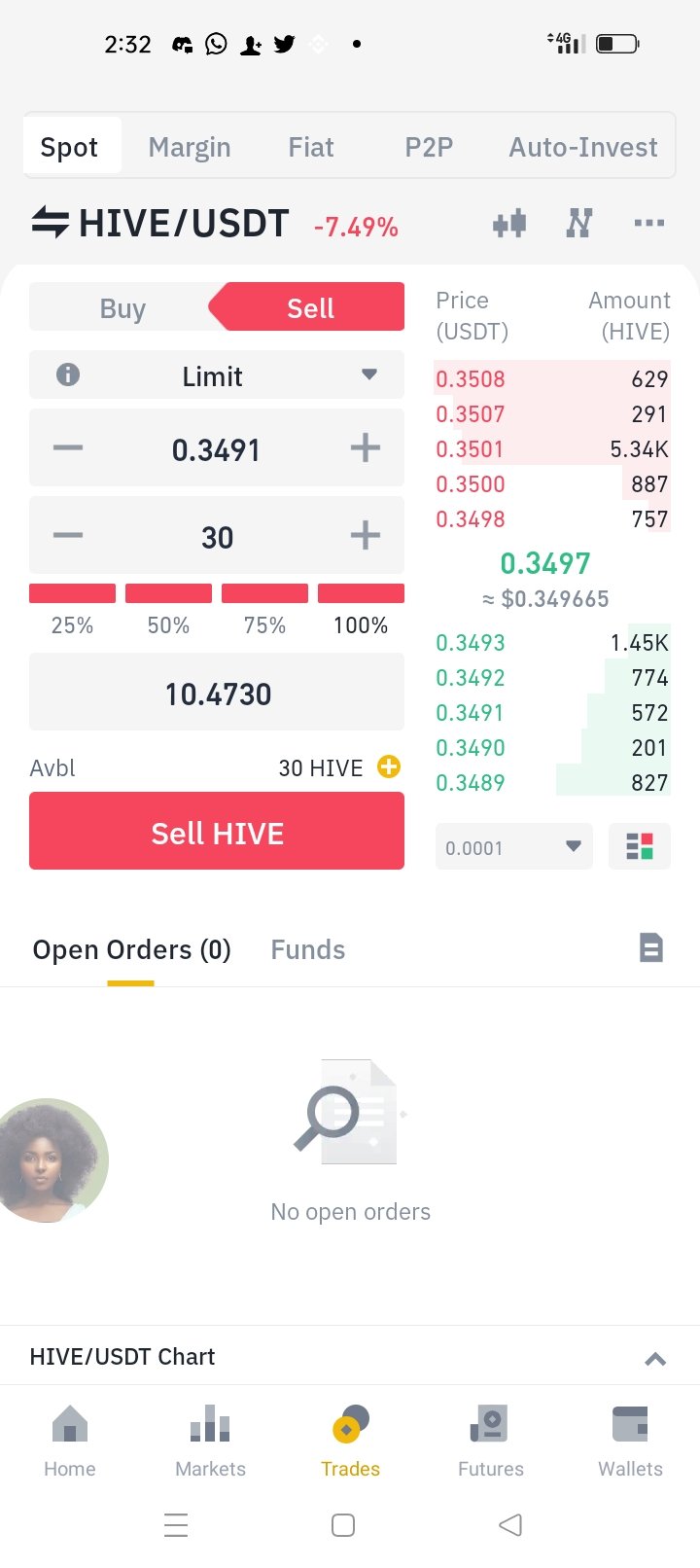 Honestly, I learned a lot today. I have been seeing deepcrypto8 but never knew what it meant.. lolz. So much new Info added to my crypto journey through today's transactions. Even with the p2p, I was scared that the young guy may not credit my account but he did so quickly. lolz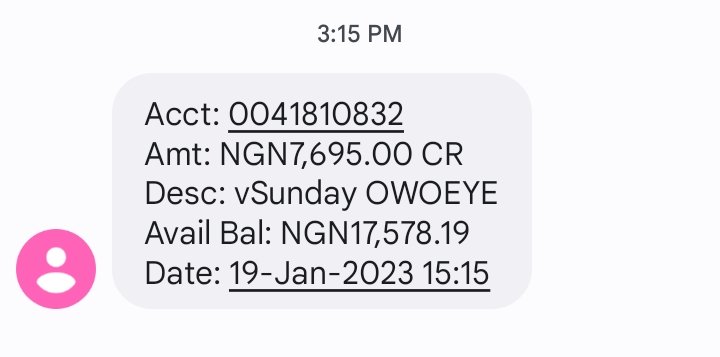 I have been seeing this binance stuff as a very ambiguous task and that's why I was so reluctant about it. I learned today that everything we put our minds to learning is actually possible. You just need to make up your mind first and you are good to go. I know that the majority of people in hive do this with ease daily, but it's a precious thing to me, a new thing I learned how to do by myself and I am just happy 😊.
Yes, I did it myself.
My first ever binance transaction experience...so cool😎 👍
THANKS FOR READING!!!
Please note, all pictures are screenshots of my transaction from the Binance app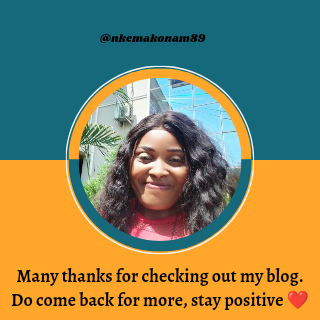 ---
---