My Beautiful Memories
My last vacation presented to me beautiful memories I can't forget in a hurry. It's a kind that I will always crave to have over and over again🤩. It was an opportunity for me to mingle with so many people I have missed for some years back and meet new people as well.
Sometimes last year, my big brother informed me about his plans to get married to his fiancee. I welcomed the idea and supported him greatly. Unfortunately, I couldn't attend his marriage ceremony because I gave birth just two days before the traditional marriage. Notwithstanding, his wife and I established a relationship over the phone 😊, we could have a blissful conversation every now and then, she became so comfortable speaking with me over so many things about her. I loved so many things about her even when I haven't set my eyes on her, same goes with her to the extent that my big brother will be asking her which kind love be this over her sister she haven't seen for the first time just phone calls and watsapp conversation. Finally the Christmas holiday gave us an avenue to meet other and I was sooooo excited seeing this beautiful soul for the first time 🤩🥰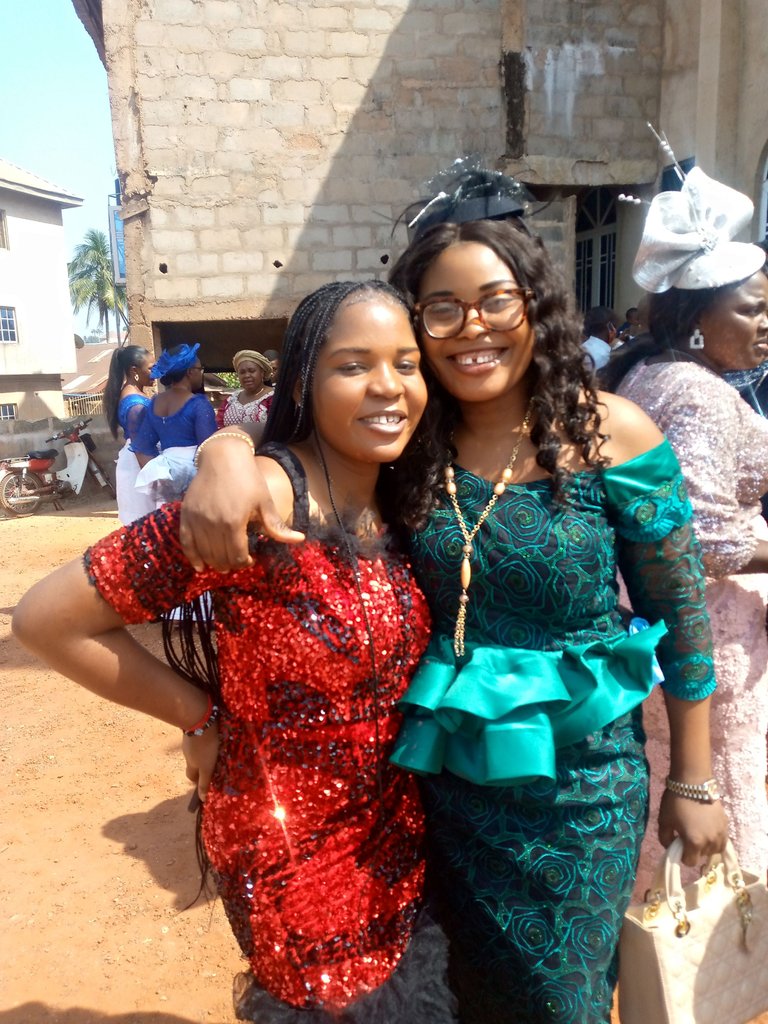 Few months after her marriage with my big brother, she called me and informed me about her plans on learning a skill instead of just staying at home doing nothing. We brainstormed together and concluded on her learning tailoring. Three months into the training, she started sewing simple designs, beautiful ones that caught my attention and I became so surprised on what she can make just within a short while on the training. I encouraged her and she kept doing amazingly well. She then said I should send my measurements to her so she can make a dress for me inorder for her to use it and keep practicing and learning more. I sent it and behold, she made this wonderful jumpsuit I am rocking here with my hubby while grooving in the village during the Christmas season 🤩🤩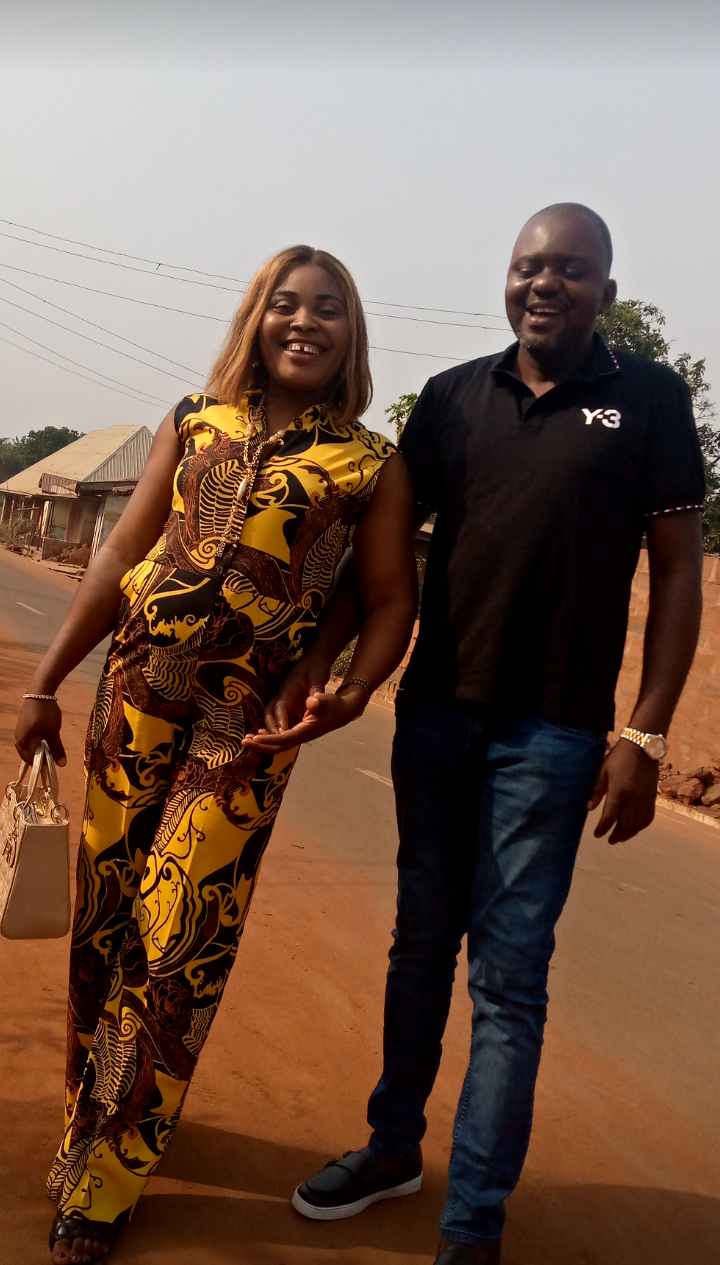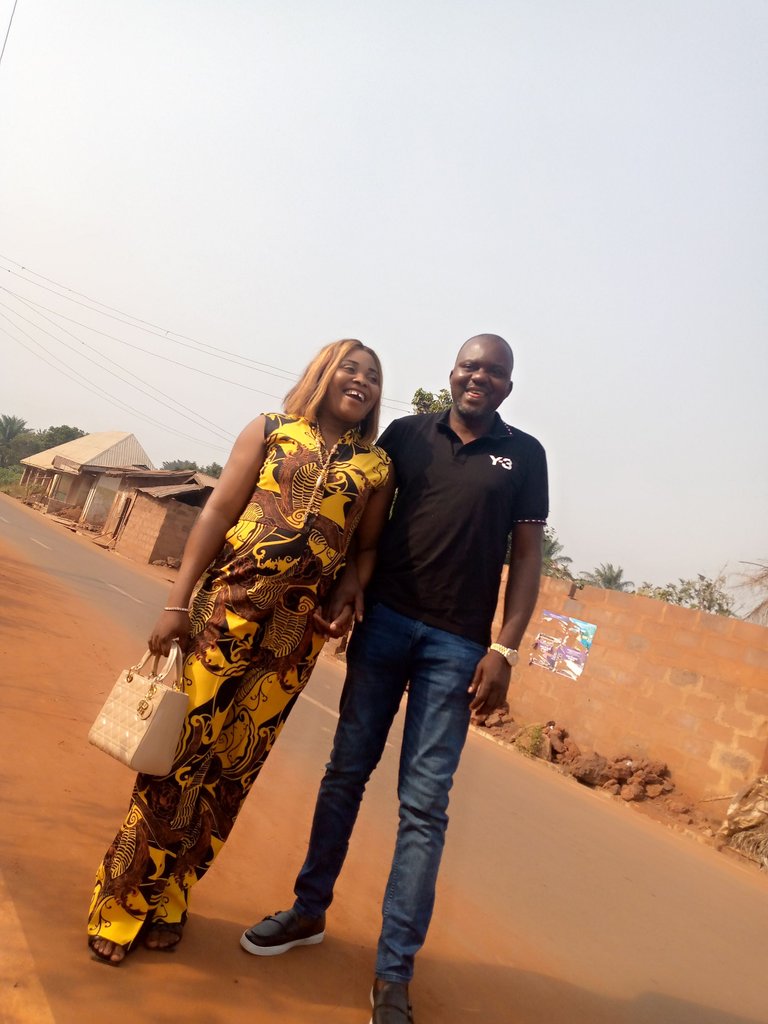 Oh! She really did a nice job despite the fact that she is still a learner. Did I tell you that she is a good cook?😄😄 Her second name is Mrs chef, lol she is a full package wife; my big brother is over lucky to have her as a wife I must confess.
Another interesting part of my beautiful memories is my mother in-law's lecture to me on motherhood journey seeing the way I battle with my boys in Nurturing them. She sat me down and gave me lots of advice and tips on how to train them to become more better and I so much appreciate her. She is indeed a good and kind-hearted mother, her assistant and words of encouragement always during the holiday was amazing and I love and celebrate her🥰.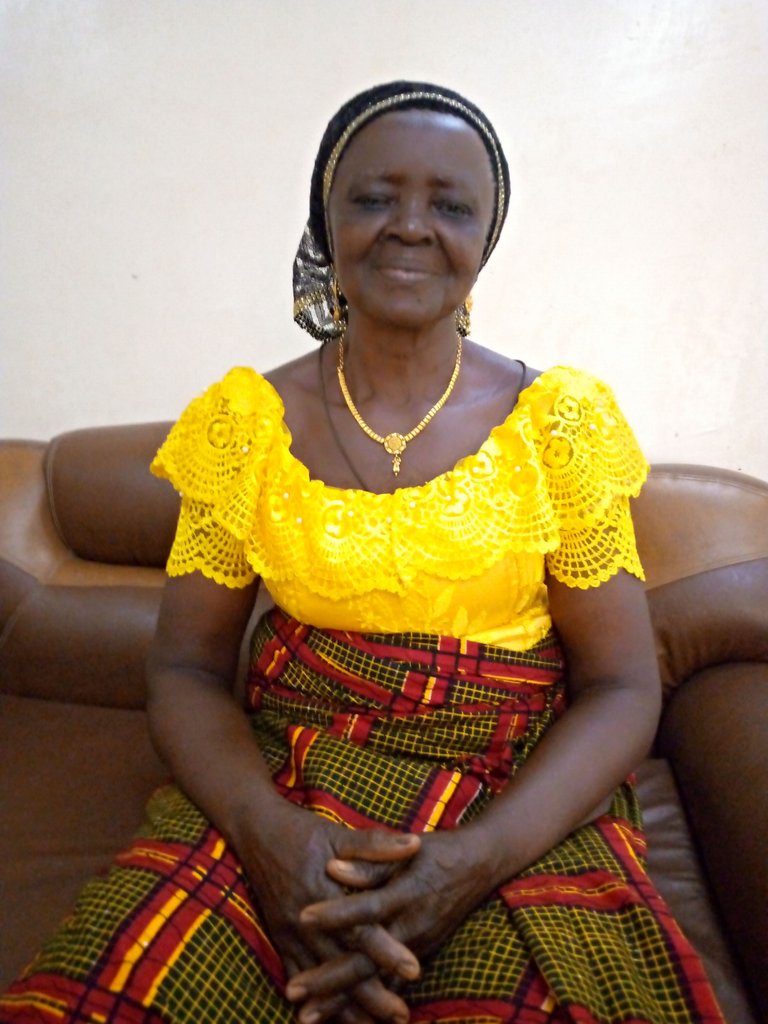 My in-laws showered my kids and I lots of love during the holiday to the extent that my boys refused to return back to Lagos State Nigeria where we resides 😄. They wanted more of village vibes. Hehehe
I have more of beautiful memories but I will stop here. Indeed my holiday gave me time to relax, socialize, learn new things, enjoy our native meals🥰🥰 and finally got relieved from many worries going on in my mind before.
Ps: All pictures posted here were taken from my cell phone.
Thank you so much for reading through.
Remember to keep staying positive and be happy 😊❣️
---
---