ROBBED IN BROAD DAYLIGHT || A TRUE LIFE STORY
Life is full of lessons. Each day comes with its ups and downs. No wonder this saying that "tomorrow is pregnant", only if we can predict what will happen to us in the next minute, we would be more careful but then, there are some harsh life experiences that teach us to be so alert and careful at all times and one of them is the one I will love to share with you all for this contest today.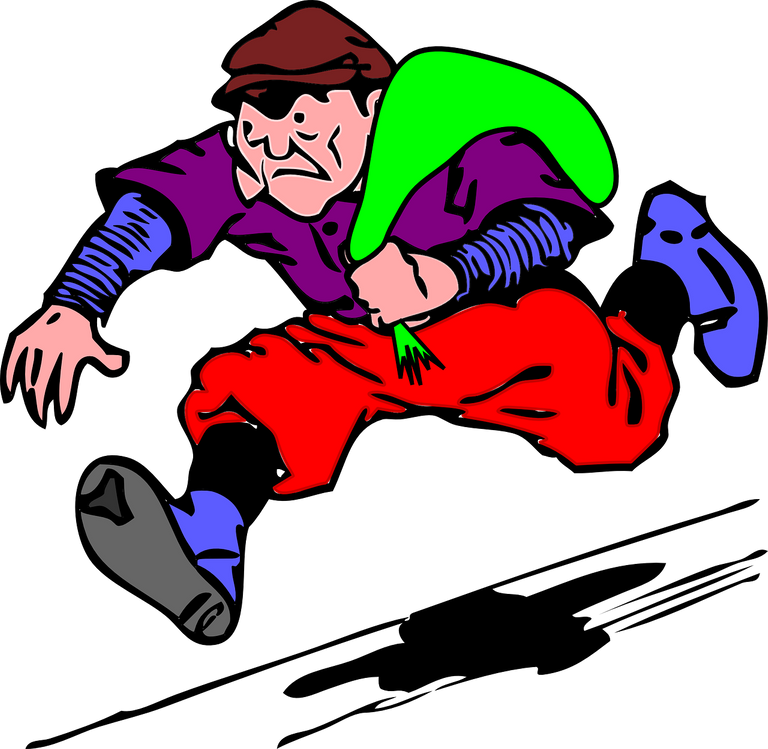 Image source
Well, I relearned the hard way, after losing my hard-earned money 🤑💰 to robbers in broad daylight. Read to find out how... you might be learning a thing from my true life story 👌
It happened on December 11th, 2018. Will I ever forget this date? Hmmm, just maybe with time..... lolz. I had just finished my youth service (NYSC) in my country. I was thinking that the job will be there waiting for me but I was wrong. All my effort to secure a job immediately proved abortive coupled with my impatient, so I decided to go for a teaching job pending when I will secure my dream job. There is this private school not too far from where I reside in Lagos state Nigeria and so I applied as a classroom teacher. The interview was successful and I was hired though with a very low salary (#30,000). It's not a surprise for me because here in Nigeria, teachers are not paid well by the government compared to the worth of their job and most private school owners also pay less with so much workload.

I resumed the next day and I was given two classes to handle. Primary 3&4 class students offer 15 subjects each in that school and I was to teach all the subjects. Honestly, I expected the school to have subject teachers and not one person teaching the whole subject. However, I suggested this to the school owner but she didn't process the information because she wasn't ready to hire enough staff and spend more on salary. Just imagine me teaching 15 subjects in each class with both practical and lots of experiments 🧪 for the students. It was so stressful to the point that I took pain reliever drugs almost every night. The school owner had mounted CCTV CAMERA 📸 in the school and watches each classroom from her office so it was a kind of working under pressure knowing that whatever you say or do, you are being watched. Well, I endured the stress with the courage that it's just a temporary job for me ☺️. Why am I saying all this? It's just to give you an idea of what I passed through to get the hard-earned money I was robbed of.

Image source
Now to the main robbery experience... I resumed that teaching job sometime in September that year and when I was paid my October and November salary, I added some money to get a good phone for myself since I needed one badly then. Receiving my December salary, I decided to use it all and buy some Christmas wear for my two sons then. So I head off to the Lagos market for the shopping 🛒. Anyone that knows the Lagos market should know how overpopulated that market is but I didn't know that half of the population wasn't in the market to buy or sell but to steal from their fellow human beings.

I had selected the clothes and shoes for my boys in a shop and was ready to pay. I dig my hands inside my bigger bag to pick up my other smaller bag where I hid the salary, the two phones I went to the market with, and my bank ATM CARD. Hmm, to my greatest chagrin, my smaller bag containing all that was nowhere to be found 🥹😭. I felt like I was dreaming. I searched and searched, all to no avail. I screamed! Wooooottttt 👁️? Did I just lose all my hard-earned money made from that school? My two phones and my ATM CARD? Tears roll down from my ears. The woman I am in her shop felt so bad for me, she then told me countless similar stories of such crimes in the market and the reason why she put CCTV cameras in her shop. She quickly played it back to see if the stealing happened in her shop but we couldn't trace it. Looking at my bigger bag, we could see a razor cut by the side just before the bottom of the bag. Those market criminals according to the story I heard that day are professionals in what they do. They also use charm in such a way that you hardly notice when they are actualizing their mission. They also know a bag containing money, so they can just target it, cut that point of the money in the bag, and remove it from there. One will be patrolling the market with an empty bag unknowingly.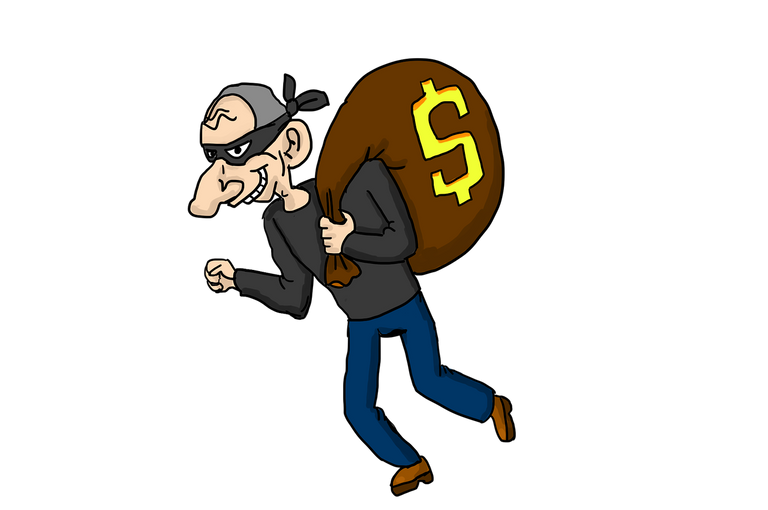 Image source
The unaware robbery left me devastated! I was left with nothing, not even a transport fare to go back home 😭, all my plans in putting smiles on the faces of my children during that period were shattered by that robbery. I became phoneless to God knows when.... imagine losing my two phones on the same day? So terrible 😔 moment in life... Life without a phone..lol. I quickly went to my bank to block the ATM CARD as well. Thanks to the woman I was supposed to shop in her store, she assisted me with transport money to go back home and cool off.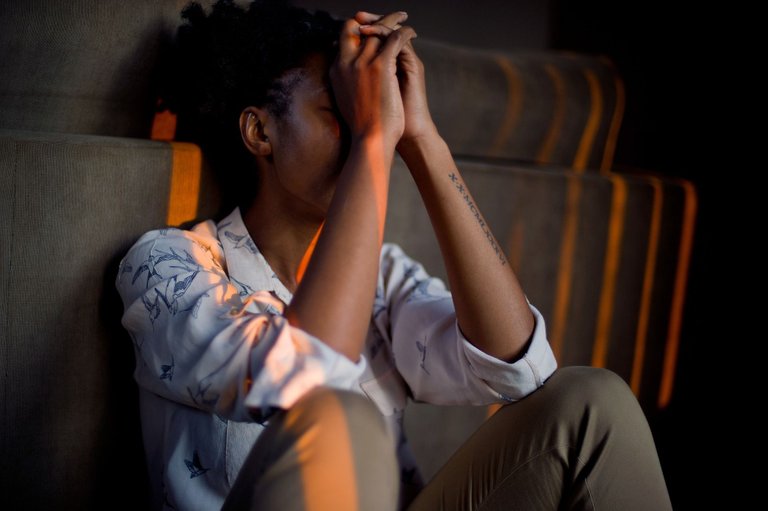 Image source
LESSON LEARNT!!!
I learned to always carry my bag like a baby in my hands each time I am entering such a big market to avoid repeated sad story

I learned never to enter such a market with two phones, I didn't know what I was thinking anyways 🤦, preferably going with a Nokia touch phone won't hurt. lolz

I learned to be more conscious of my environment. Staying alert wherever I found myself, being so protective can save the day.
Finally, this story means a lot to me because I have saved others (my friends) who didn't know much about the happenings in that market and we all have been applying high precautionary measures ever since I fell, victim. Robbery can happen at any time but the one we can prevent, why not?
The festive season is here again and robbers are on the increase. Wherever you are my dear friends, please guide what you have jealously, losing even a pin is never a good experience.
Stay alert, stay positive, and stay safe!👌
This post was inspired by the #hivelearners community contest on the first edition topic titled A TRUE LIFE STORY
THANK YOU SO MUCH FOR READING!!!
---
---