THE IGBO MARRIAGE CEREMONY
To every members of this community, I say a happy new year to you! I am delighted to make this first post for the year, I have been so much engaged with lots of activities that kept me a bit far away from this platform for some time now and one of the activities is the traditional marriage and white wedding of my brother @dozie24 which took place on the 30th and 31st of December 2021. It was also an opportunity to meet my cousin @kenechukwu97 in the village for the ceremonies, the occasion was indeed a success and on this note I say a big congratulations @dozie24 once again, your marriage is blessed.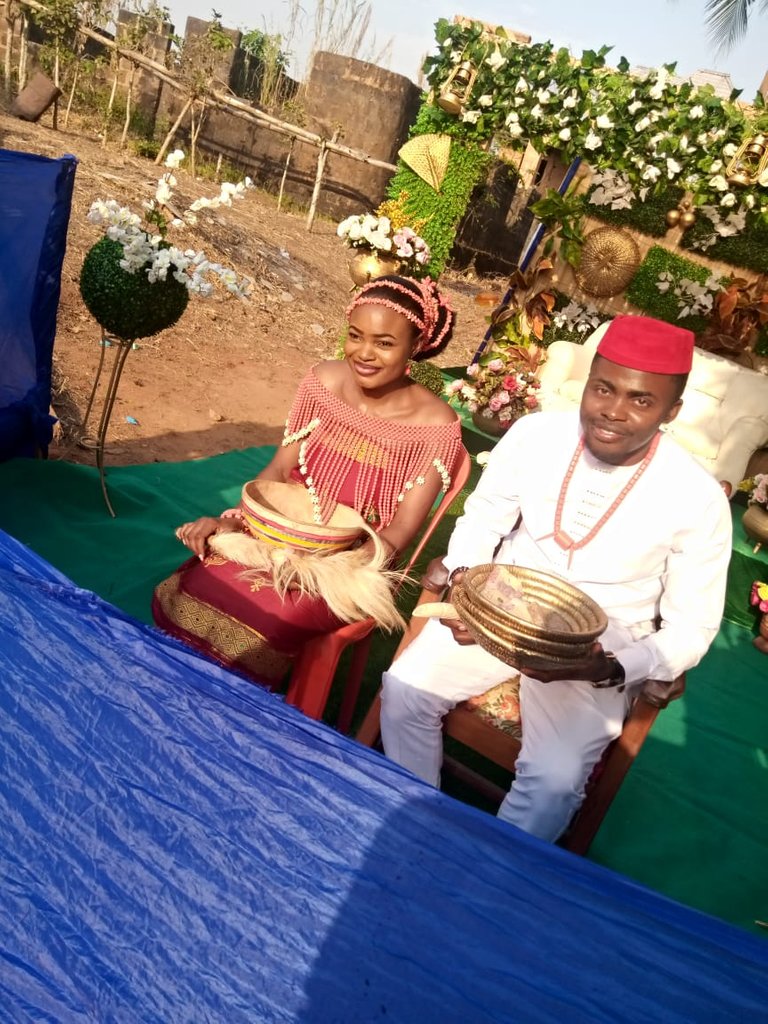 In Igbo culture, traditional marriage (the marriage between a man and a woman) is highly recognized more than white wedding. When the man indicate interest to the woman's family and gets approval, he will be giving a list of all the items that should be provided to the umunna (the clans) before the marriage takes place and the clans will ensure that every single item written on the list is complete including payment of dowry before they will give go ahead order for the marriage to begin on the D-Day. One the items on the list for this particular marriage
is this life goat with my twin brother.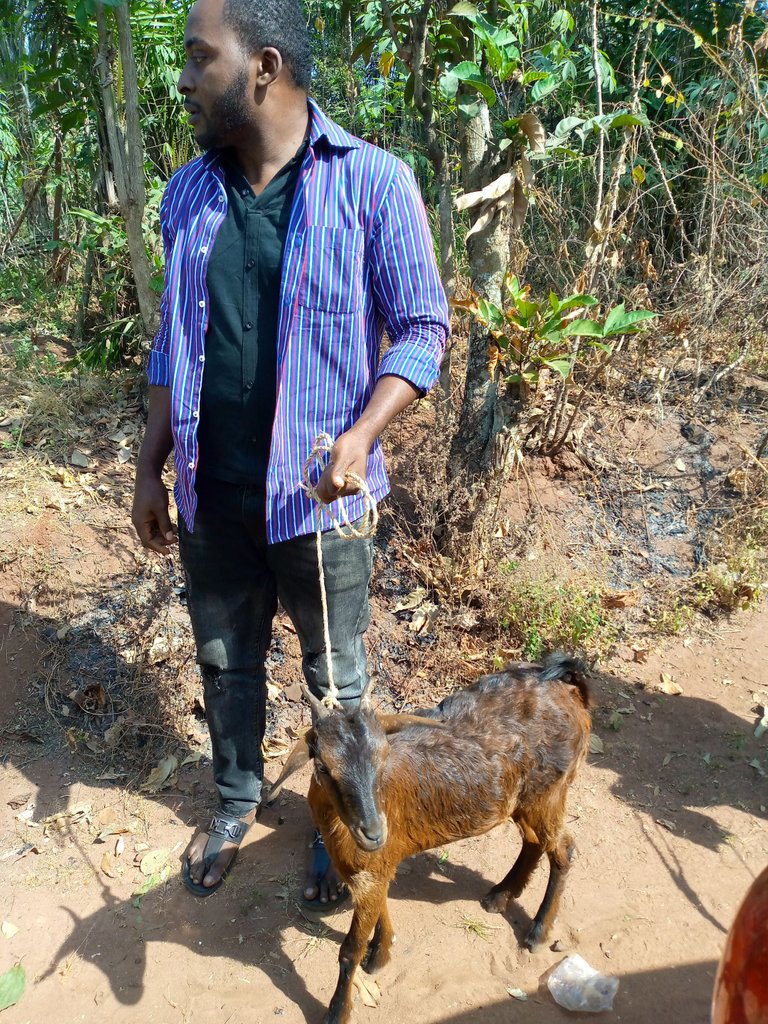 @kenechukwu97 was the financial secretary on that day, though he did his job diligently but escaped being captured in the event 😀😄😚. Every item on the list were provided and the traditional marriage began with prayers and blessing of kola nuts, greeting of in-laws, exchange of wine and a dancing phase by the new couple.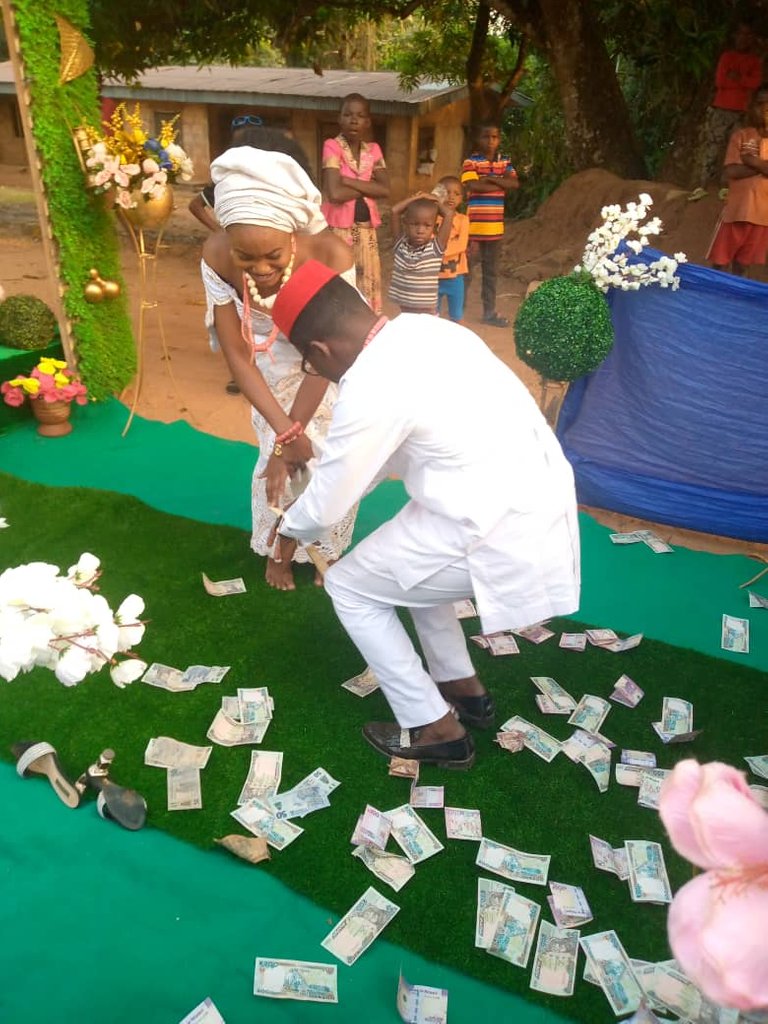 Payment of dowry and every other traditional rite was completed and so the parents of the woman gave us their daughter (our wife) in marriage and there was lots of excitement at this point. We therefore quickly went home in preparation for the white wedding the next day . The wedding was massive, lots of people honored the occasion and I was glad to see many of my relatives I have missed for a long time.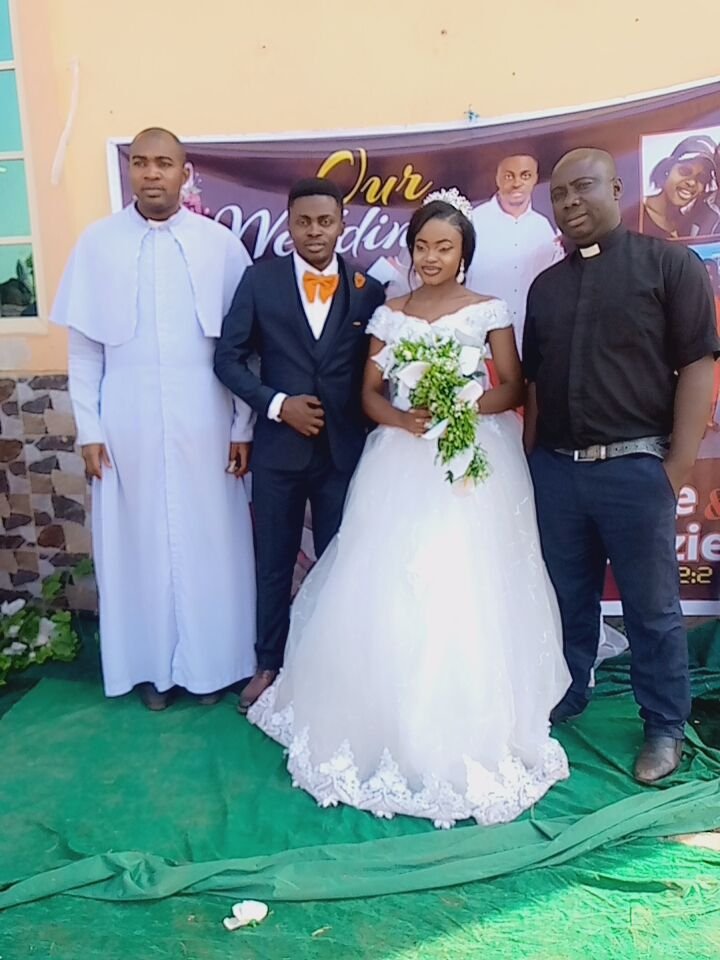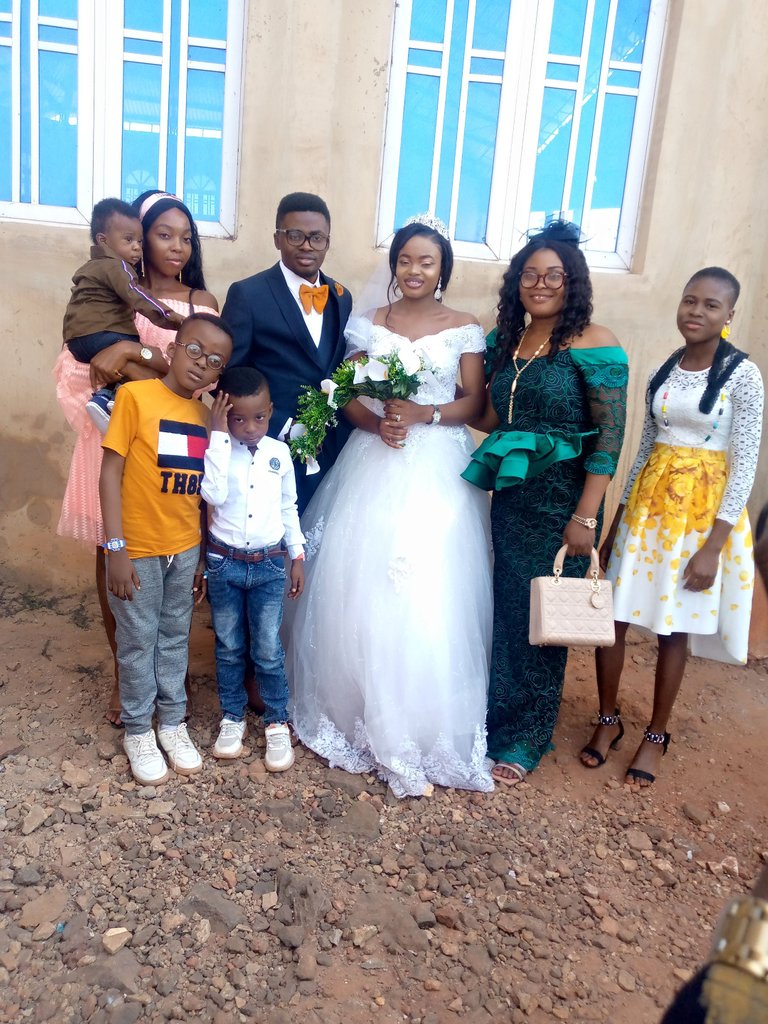 Both the traditional marriage and the white wedding was a huge success and the event brought about togetherness to all the members of the family both home and abroad.
Indeed I love Nigerian culture especially the traditional marriage!
Thanks for reading through and for visiting my blog 😊.
Please note: All pictures posted here were taken from my cell phone and posted with the permission of my family members.
---
---