THE CLOSER I GOT, THE MORE I SAW..

Wouldn't it be nice if you could come to the city of Enugu to spend the holiday with us, so you could put me through the details of how to prepare most of these Native delicacies? Anty Kate requested! It would be better if you could discuss that with Grandma, as she needs my presence at home. Secondly, remember, I handle your husband's building project, and leaving the village for the city of Enugu would mean handing over the building work I do to grandma and obviously, she can't take up the whole stress of going to the market all the time to buy some building materials, I replied..
Anty Kate, as I usually call her, is my uncle's wife, who happened to fall in love with our native food since she got married into my family. She and her husband (my uncle), together with their children, reside in Enugu, Nigeria. I lived in our hometown back then with my grandmother, who is the direct mom to my uncle. Anty Kate and my uncle were always satisfied with how I gave an account of every penny I spent on their building project with all transparency and would return any money left to them after all the checks and balances. This made the couple love me more. Anty Kate also loved my food each time she visited home to see Grandma, and this made her request my visit. She also made me aware that they will be holding on to the building project for some time until further notice until they save more funds to continue. After her dialogue with my grandmother, she accepted her request for my visit to their home in the city of Enugu.
I left with her the following morning, and it turned out to be a whole lot of an ugly experience leaving with them within my short stay. I was still in secondary school back then, and this visit happened during the summer holiday, which is usually the most lengthy holiday. I did my part in teaching Anty Kate all the native foods she desired to learn how to prepare, but it's unfortunate that she and my uncle saw me as a stranger in their home. The moment I arrived, they stopped paying for the cleaning services. There was a charge for a truck to visit each home every morning to pack all trash and dispose of it; however, Anty Kate made me trek a very long distance every morning in search of where to discard trash from home. She would wake me up at 5 a.m. for this task. The destination was so lonely, and I would trek for about 50 minutes before getting to where I could dispose of the trash. Aside from that, I was never fed well, and I can't complain; it was all about their kids, and I felt bad each day, missing home and grandma's food. The very day I felt sick, it took my uncle two days before he thought of getting medication for me. Yet, I did my best to assist them with chores at home, but they never saw that. Anty Kate had this bitterness against me for no reason, as she finds fault in virtually all that I do.
I wasn't feeling at home at some point in their house and therefore requested for them to take me home, but they replied that my stay isn't over until the holiday is over! I had no phone then to communicate with my mom, and so I kept enduring all their ill attitudes toward me. The very day I went to the kitchen to add a little stew to the white rice she gave me, it was a disaster, and I can't forget that day in a hurry. I used to think that Anty Kate and my uncle were friendly people until I lived with them!
Most times, they would luck me up inside their house with the kids and leave to work. This is to make sure that I don't go to any neighbor to complain or whatever, but I must say that I experienced what it looked like to be in a prison in their home and lots more that I can't voice out here, but I'm glad I finally left their home when the holiday was over!
Now that I have my own home, I have been living with my cousin for some years.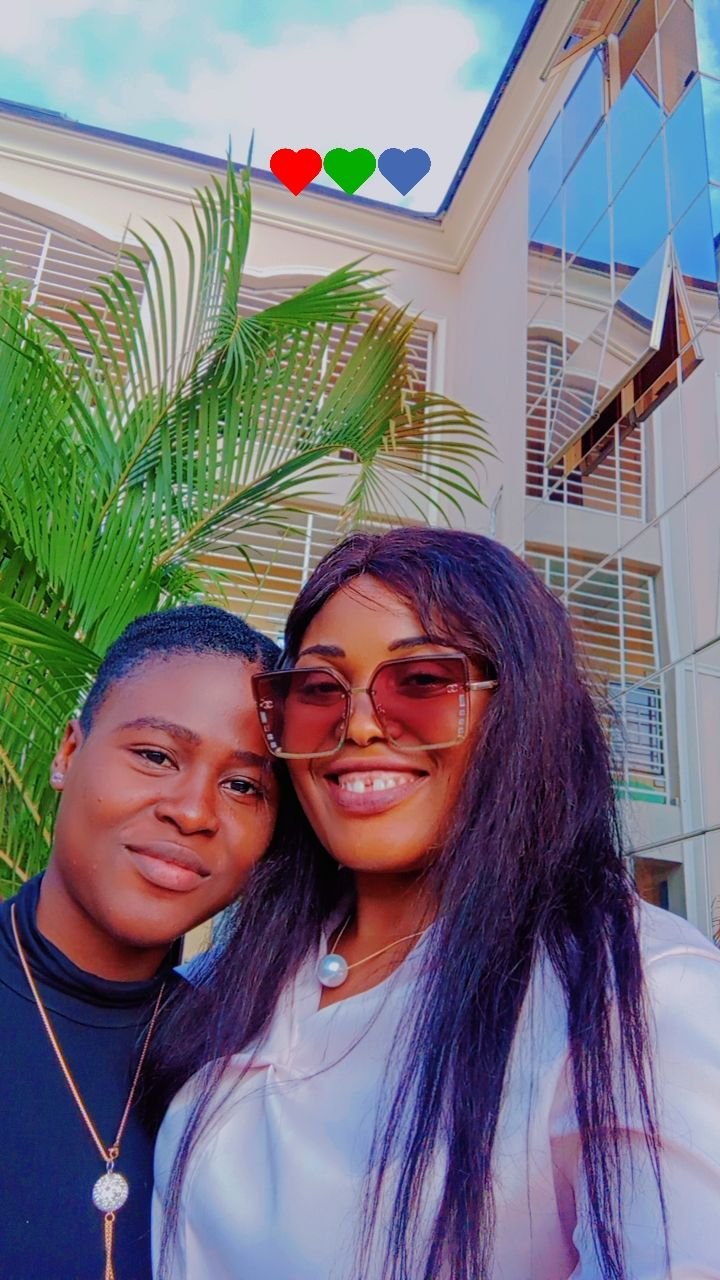 My cousin and I
I didn't experience what it looks like to feel at home in Anty Kate's house. I desired that even though I didn't get it, but I feel that it doesn't cost much to treat people with you so nicely, and this is exactly what I have strived to do with my cousin living with me. I wouldn't want her to have such an experience as mine in Anty Kate's home. Each day I try my best to make her feel at home in my house.
Lesson!
Treat others just the way you would want them to treat you. It's that simple and leads to a healthier lifestyle.
The end!
Please note: This is a true-life story inspired by the #hivelearners community!
The image is mine!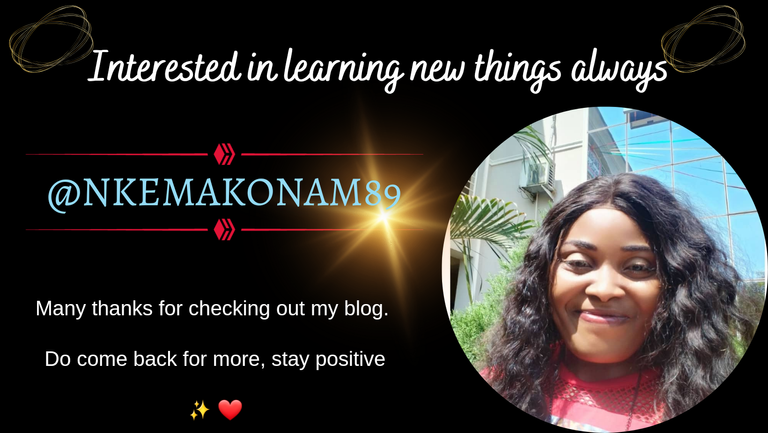 ---
---