VERIFICATION IS NEEDED BEFORE SPREADING A FAKE NEWS!
In our society today, a lot of people rely so much on online info. Most of us do this to stay updated on the happenings around us. However, social media has remained the quick and easy source through which fake news is being dispersed.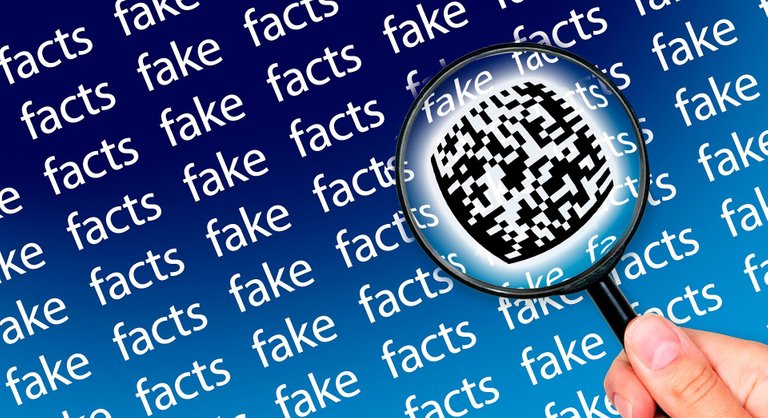 Image Source
Fake news simply refers to those stories fabricated to misinform the readers. In some cases, some news bloggers use it to create traffic for monetization purposes, to the detriment of the audience. This act is always intentional but I must admit that some people disseminate information out of ignorance (without verification).

I have had experiences with fake news some time ago. One of those was the very day a friend of mine called me at 5 am, informing me of the salty water I need to take/do immediately to avoid the Ebola virus 🦠. She sounded it as a matter of urgency and how she read the news online from a reliable source. She went further to stress the need for me to pass the news across to my family members immediately so that everyone will be safe from the virus. Hmmm, I didn't process the information very well, out of fear of the Ebola virus then, and the way the government was constantly giving updates over the TV on the number of affected people, I fell for the fake news. The fake news was to pour enough salt into a bucket 🪣 of water and bath 🚿 with it, after which, you pour enough salt inside a cup of drinking water and drink all. Writing on this topic today, my mind flashed back to the stupidity I fell for that year🤦🤦. I can vividly remember how I jumped into the bathroom to shower with a pack of salt 😂, and drank a cup of very salty water just because of fake news.

Many Nigerians are familiar with this story because the news spread so fast across so many states in the twinkling of an eye. I can still remember the after-effects on some people's health. A high intake of salt is never healthy and I heard some ugly stories of people suffering severe health issues due to this same fake news. As for me, after some hours of doing the salt palava, I had a rethink and hated myself that day especially when I later discovered that it was all fake news. Since that day, I learned to carry out more investigation before believing in some Certain news! It was indeed a big lesson from the practical experience.

This post is in response to the #hivelearners community contest week 29 edition 3 topic titled FAKE NEWS.
Thanks for reading
---
---