WIP CHALLENGE || Crotchet work in progress for a small handbag
Hello everyone...
I feel so elated to join these amazing needleworkers in the ongoing WIP (Work in progress) challenge. Honestly, I was inspired and motivated by @crosheille through her needlework posts and other members of this community while taking a tour into the community projects and so I promised myself to join the moving train 🤗😊.
Having gone through the rules of this challenge, let me humbly introduce what my WIP is all about.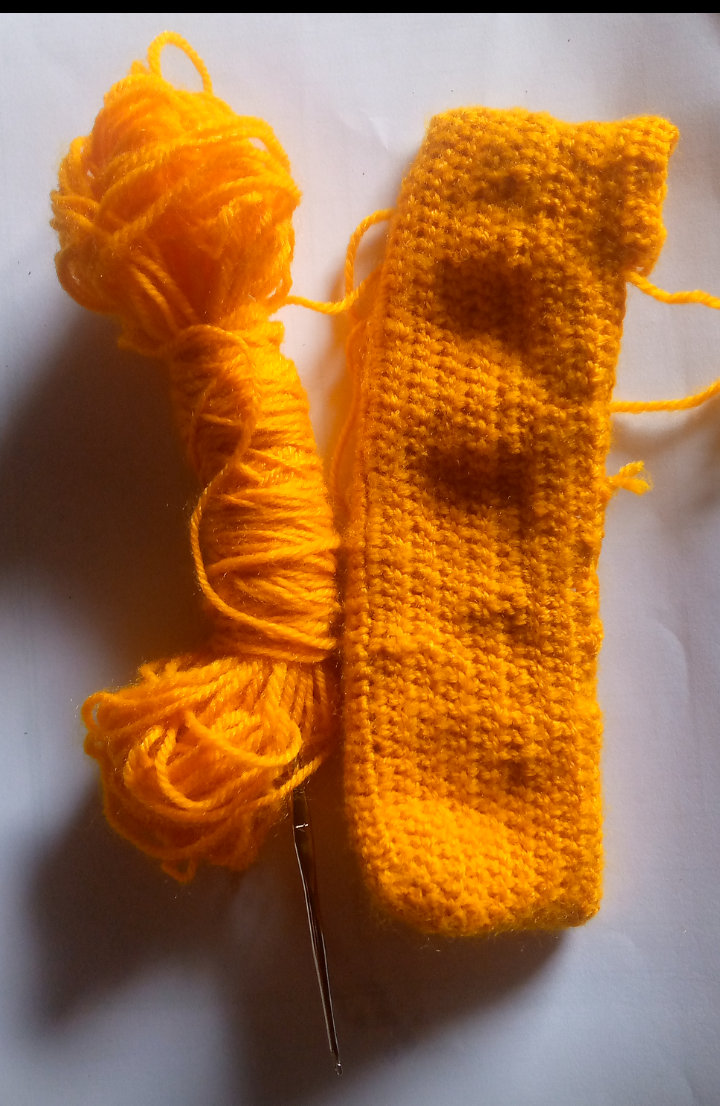 My WIP is all about crocheting a small-sized market handbag to be used by me. Initially, I planned on crocheting a cap for my baby but when my intentions were made to the hearing of my two older sons, they were all on my neck to make shorts for them🤩. I tried letting them know that mummy is just a learner but they kept dragging whose short to make first, so I decided to make a handbag for myself instead to avoid their trouble hopefully I should crotchet for them later.
Well, this WIP is only 5 days old. It's not an abandoned project considering the motive of this challenge but the main thing that is abandoned is my skill in crocheting and knitting work. It's been an abandoned skill in the dungeon 😀 for a long time now. I abandoned this skill because most times it takes me a long time to achieve a particular project and again I am not fast at this skill. I have seen lots of people doing this at ease and with much fastness but it's different in my case but then I wouldn't give up completely due to the passion I have for it. The little work I have done last year took me weeks to complete but I later smiled at the finished project.
For this particular WIP, I planned on completing it latest by next week and I am considering if I should add a zipper to it or use another alternative but then, till I reach that stage and I will decide what best to do there 😉.
MATERIALS ON USE ARE:
3 balls of medium cotton yarn
3mm crochet hook
Scissors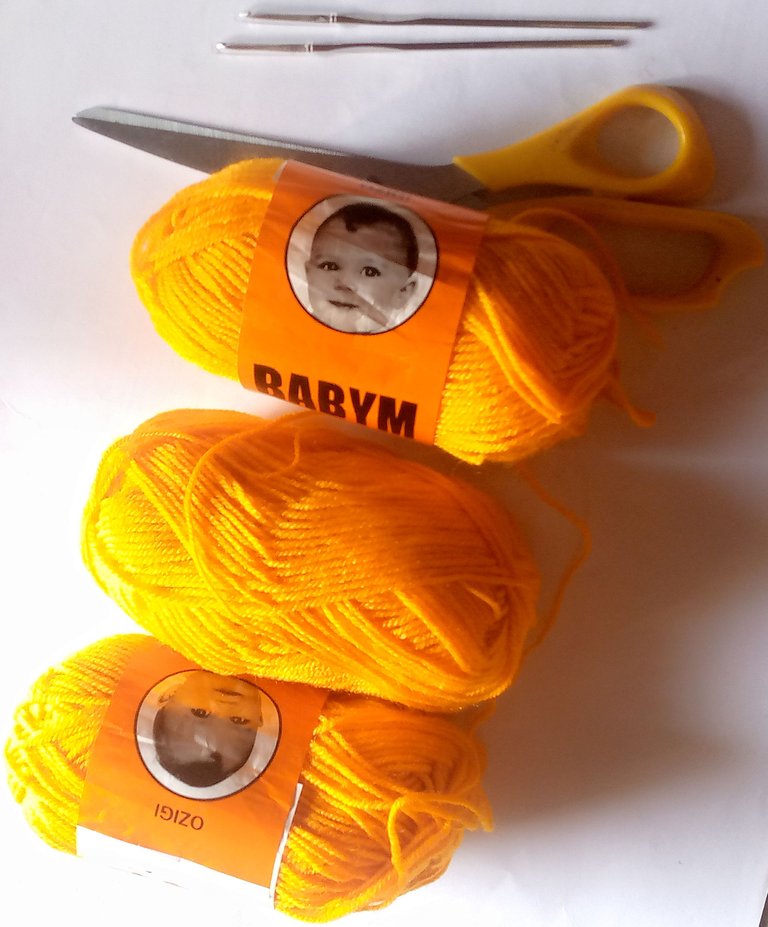 STEPS I TOOK IN MAKING THE BAG
Firstly, I decided on the length and width of the bag, at least the one that can contain my cell phone, some cash, and my ATM card🤩. For a start after leaving this skill for some time, I would want to begin with a bigger size bag so it won't take me ages to complete.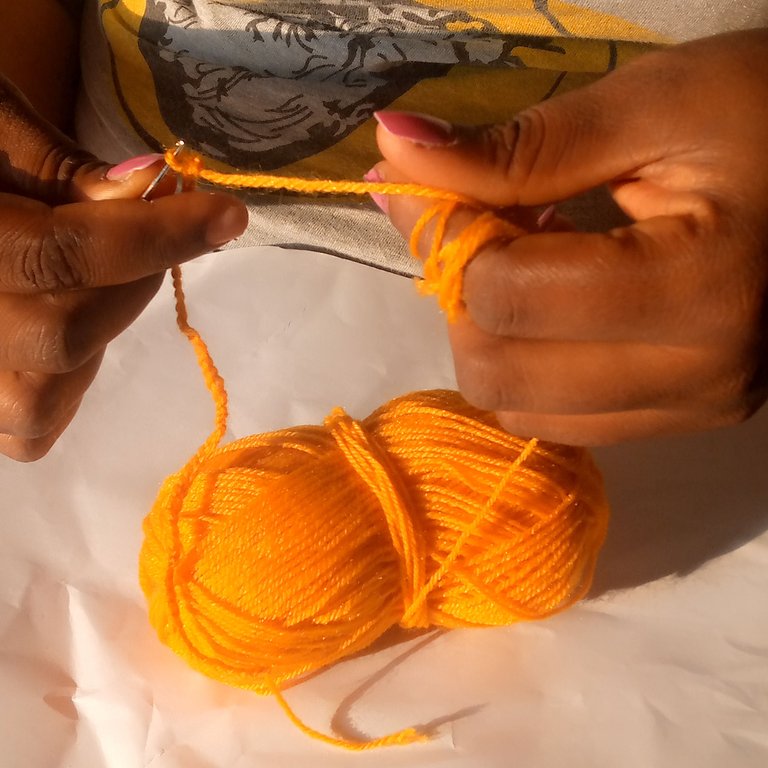 After getting the size I wanted, I started crocheting the base of the handbag. This stage was achieved on the second and third day🤦.
Damn! I am too slow 😀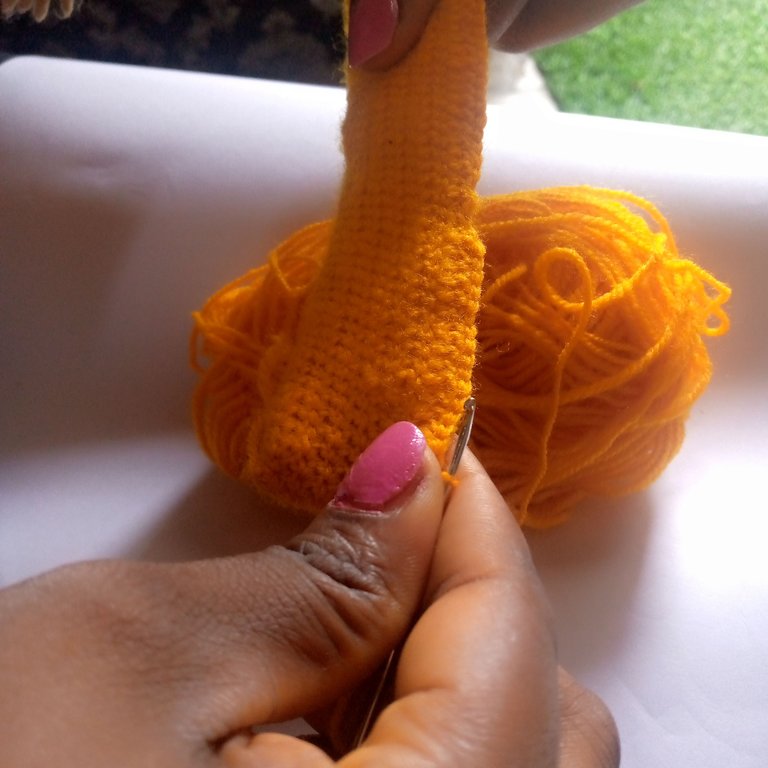 I have been having a difficult time achieving a reasonable stage due to other motherhood duties glaring at me and most especially the part that I am not fast on this skill. As of today, this is my current progress on this WIP and I hope to complete it as soon as possible.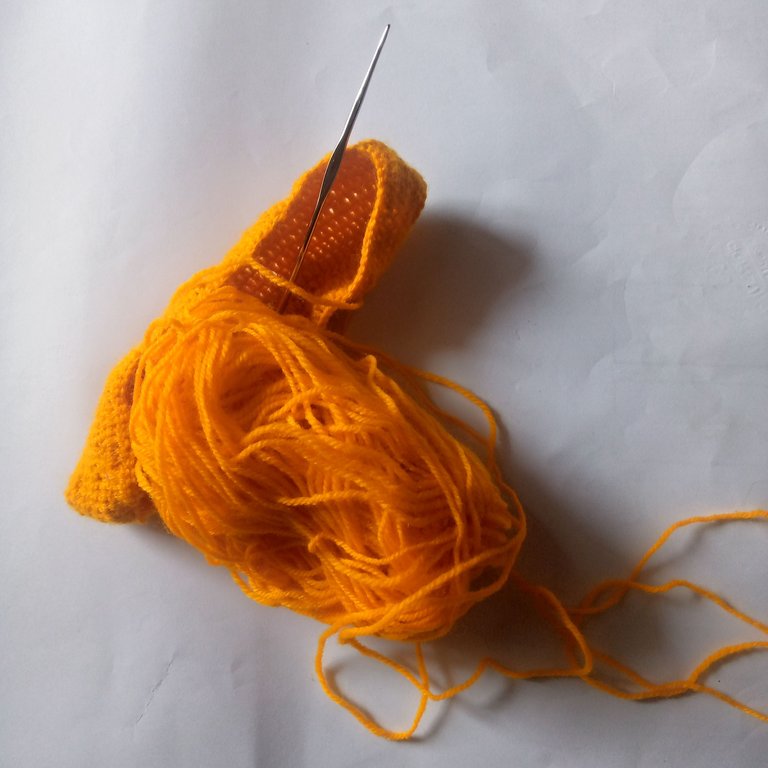 So my fellow needleworkers please what's the secrete of becoming faster with this skill? 🤩
Thanks for visiting my blog!
Remember to keep staying positive and be happy🥰🤗💖🧡
Please note: ALL PICTURES ARE MINE TAKEN WITH MY CELL PHONE
---
---