The Weekly ETH Price Guessing Game 5.3. - WIN up to 6 HBI and hit the 100 LEO Jackpot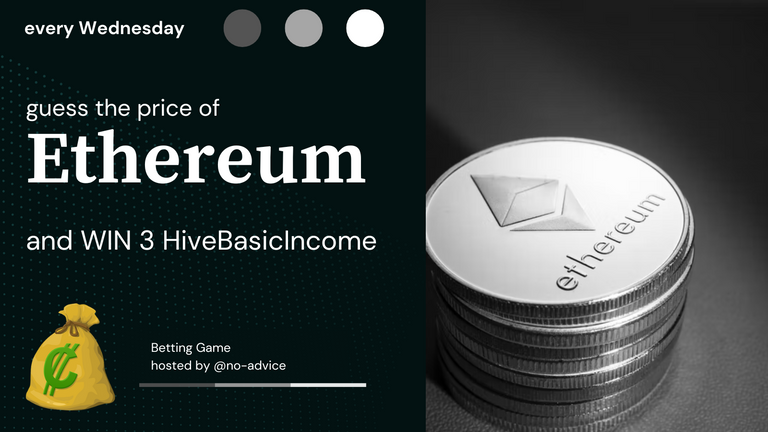 Hello Leo-Family,
Are you looking for a way to earn some extra crypto while spreading the word about the amazing features of Leofinance? Well, look no further because the Leofinance team has just launched an exciting marketing campaign on Crew3, where you can earn up to 10K prices for completing simple marketing tasks.
The campaign runs from today until March 15th, so there's plenty of time to get involved and start earning. The tasks are straightforward and require no prior marketing experience. All you need is enthusiasm, creativity, and a desire to promote Leofinance to the wider crypto community.
By participating in the marketing campaign, you'll not only have the chance to earn some extra crypto, but you'll also be helping to raise awareness of Leofinance's fantastic features, including HIVE as a fast and secure blockchain, decentralized finance tools, and this vibrant community.
So why not join the Leofinance marketing campaign today using this Discord Invitation Link and start earning some extra crypto while spreading the word about this fantastic platform? Head over to Crew3 now and get involved!
Don't forget to give your suggestion on the ETH price and reshare this post for the maximum winning chance.

What do you think ETH will cost by the end of Sunday?
Comment with your guess directly to this post. The bet that is closest to the truth, will win the weekly price. If your bet is exactly to the point, you will win the Jackpot.


The Prices

The weekly Price
6 Hive Basic Income Share for the winner who reshared (rehived) this post before Sunday
As long as we have a bet, we have a winner!


The Jackpot
The Jackpot is fixed to 100 LEO.

The Rules.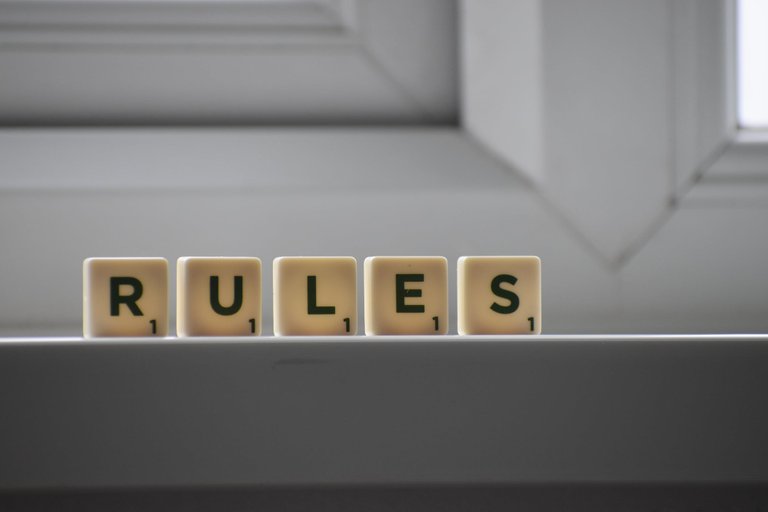 provide your tip of the ETH Price in US$ (Format $XXXX) as a comment until Saturday 23:59 CET
only one tip per account allowed per individual user; multi-account-users shall only comment with one account, multiple comments lead to disqualification
the tip that is closest to the reference price from Coingeko will win the weekly price
if there are two tips equally near to the winning value, the one that is given earlier is the winning one
a tip that is exactly on spot with the reference price will win the Jackpot
the reference price will be taken from Coingeko; (see the following reference) and rounded to full $ value
prices are transferred directly to the winning account before publishing the next weekly post
winners are announced in the respective section of the next game post

We had 33 valid bets in our last weekly ETH guessing round, ranging from 1,450$ to 1,800$. @thatcryptodave had the right guess, with only $1 above the reference price. The bets in detail:
1,450 @jfang003
1,530 @loadedideas
1,536 @bitandi
1,555 @erikklok
1,556 @rebe.torres12
1,557 @mirroredspork
1,592 @fbpowers
1,605 @bntcamelo
1,606 @rpren
1,611 @parung76
1,615 @pulubendugs
1,626 @razzor
1,628 @jorgebgt
1,639 @miriammarga
1,641 reference winning price
1,645 @voidd
1,649 @jhonnygo
1,666 @terry.aya
1,669 @yova
1,678 @rosauradels
1,682 @alonicus
1,685 @nomaddreamer
1,690 @borsengelaber
1,700 @eii
1,701 @an-man
1,712 @servelle
1,715 @chrisparis
1,738 @desro
1,743 @ferod23
1,756 @monsterbuster
1,770 @circlebubble
1,780 @idksamad78699
1,800 @atova
Congratulations to @thatcryptodave, who won this little game for the 2nd time. Unfortunately, @thatcryptodave missed resharing in order to double his price to 6 HiveBasic Income and got (only) 3 HiveBasic Income Shares.

Good Luck

HALL OF FAME 2022

shout out to all the people that ever have participated in this game:
@abdex9 @aiovo @ajanaku @akumagai @alonicus @alovely @amakauz @amr008 @an-man @atova @bagofincome @barmbo @bitcoinflood @bloggskeme @bntcamelo @borsengelaber @chacald.dcymt @chrisparis @chuyster @circlebubble @coolkris @crazy-unicorn @crrdlx @crypto-wisdom @cst90 @dagger212 @daniella619 @danoskie @davedickeyyall @desro @diikaan @dragokazo @dythnm @emma001 @fabian98 @failingforwards @faithluck @fashtioluwa @fbpowers @finguru @fragozar01 @gameofcrypto36 @ghua @gigil @grumbkow @hansvonkatte @harpreetjanda @hetty-rowan @hhayweaver @hykss @iamchuks @idksamad78699 @ijat @imfarhad @informationvault @irenavarroart @iskafan @ismaelgranados @itsostylish @jdike @jeferybgomez @jfang003 @jhonnygo @jmis101 @joemark @jorgebgt @josediccus @kelseyimoh @kevinnag58 @kristin @lettingo @levi-miron @loadedideas @malopie @maro1 @master-lamps @mein-senf-dazu @mengao @mercurial9 @micheal87 @milaan @minimining @miriammarga @mirroredspork @mlrequena78 @monbijou @monsterbuster @mrf83 @necho41 @no-advice @nomaddreamer @notak @officialhisha @olddessauer @olympicdragon @oscarpower55 @owlpalace @parung76 @plint @preparedwombat @preshtrump99 @pocketrocket @podewils @pulubendugs @razzor @rcaine @rebe.torres12 @repayme4568 @revise.leo @riandeuk @rikolo @rosauradels @rossbach @rpren @sagardyola @samuelvoncocceji @sarahdavis @schindmaehre @shitsignals @silesiaglogau @sinistry @sondershausen @stevescoins @stuartcturnbull @takimn @tengolotodo @thatcryptodave @thecryptodave @theroad2freedom @thomashnblum @terry.aya @tfranzini @tokutaro22 @trangbaby @ugomarcel @vanidike @vikbuddy @voidd @williamtboy @whispertamesth1 @yeckingo1 @youngelder @yova @zastrowe @zestimony


Image by @mariosfame

Posted Using LeoFinance Beta
parts of this article were written using the help of ChatGPT
Posted Using LeoFinance Beta
---
---