ANGEL OF LIGHT - Splinterlands Art Contest Week 194!

Angel of Light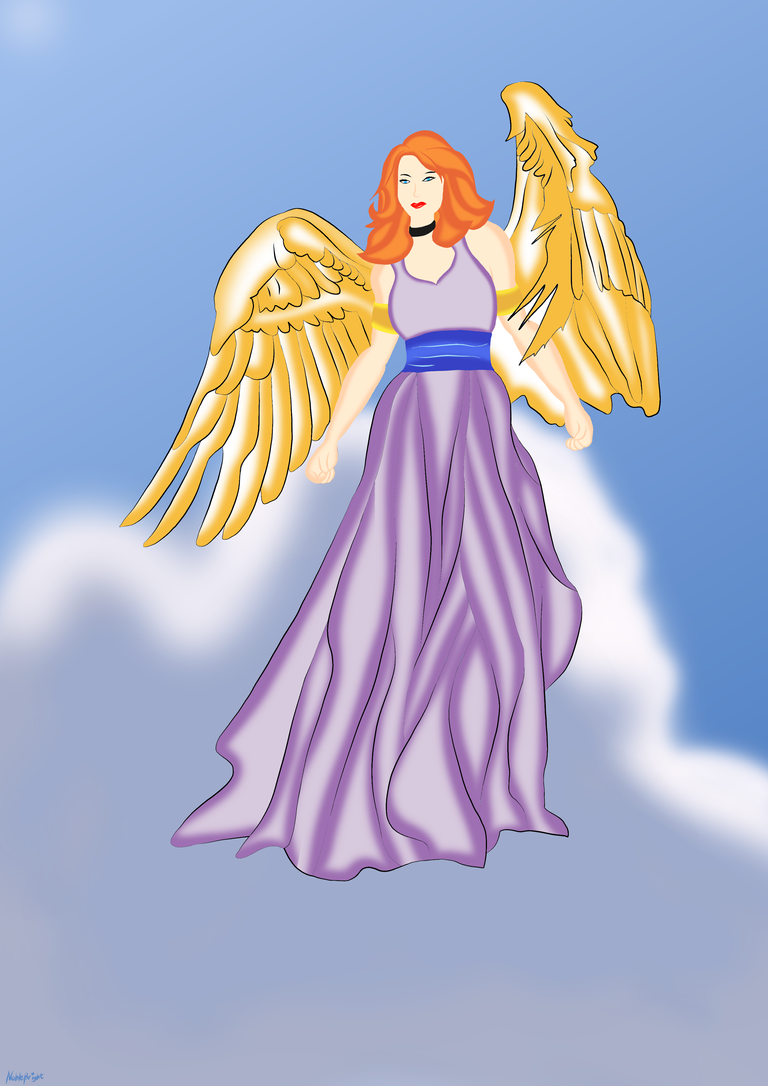 Greetings!
Hi everyone
Noblebright
is back in another contest here at Splinterlands. This week for
Splinterlands Art Contest Week 194
my chosen draw is
Angel of Light
because of her resurrection ability. I haven't used this card before because it has no damage. I chose to draw her because I was impressed with her appearance and also with the versions drawn in the contest here. I also want to give it my version for this week.
Come and join me on how I formed Angel of light from my imagination into actual art.
Process
| Sketch 1 | Sketch 2 |
| --- | --- |
| | |
Sketch - For the sketch, I used a pen sharp with 100% opacity and 5 widths for a relatively thin sketch. The image generated from my imagination I drew based on my reference Angel of Light. For the final sketch, I erased the extra lines and covered the open lines with Medibang App's regular pencil so I wouldn't have trouble coloring.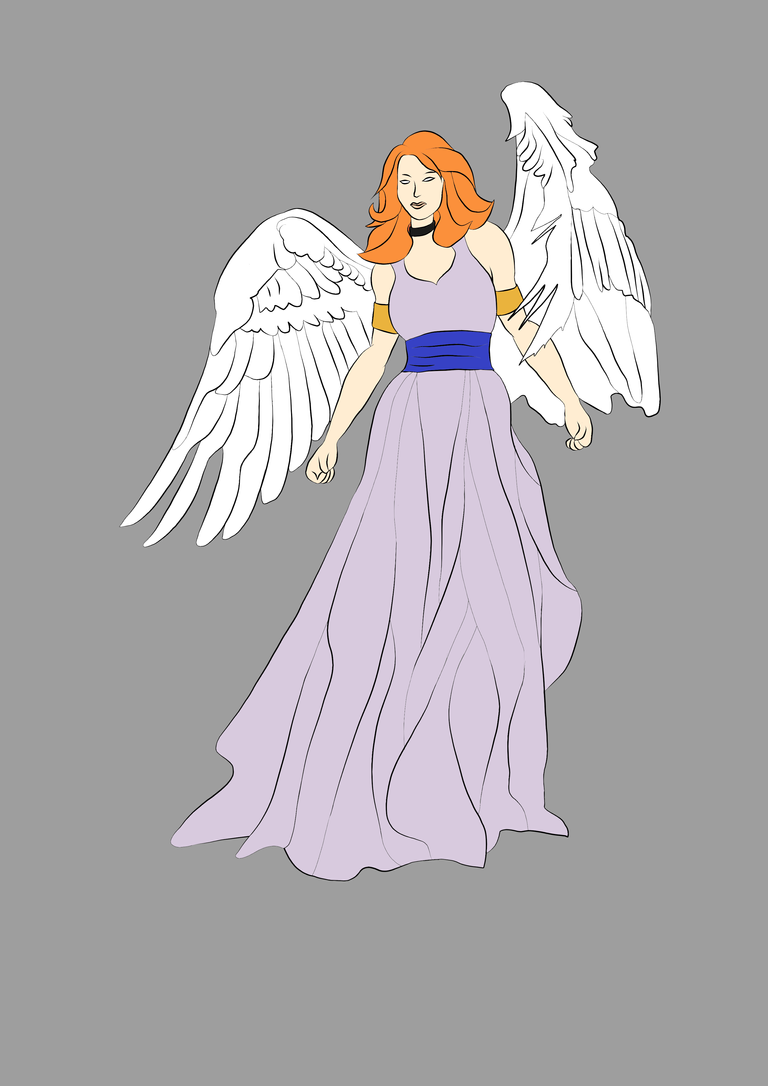 Base Color - As for the base color, I first made sure that there were no open lines and I changed the background color to gray before starting the coloring. White color I used on the wings, in the dress I used color from reference and also on the skin using fill ink.
| Highlights | Background |
| --- | --- |
| | |
Highlights and Background - For highlighting my art I use a regular pencil, pen sharp, and airbrush. For small details, I use a pencil and for large details is the airbrush. I used the pen sharp to give life to my art. In the background, I use fill ink on the first layer for the sky's appearance. I use an airbrush to create the image of the cloud before I apply my Angel of Light art.
Gif presentation of my progress.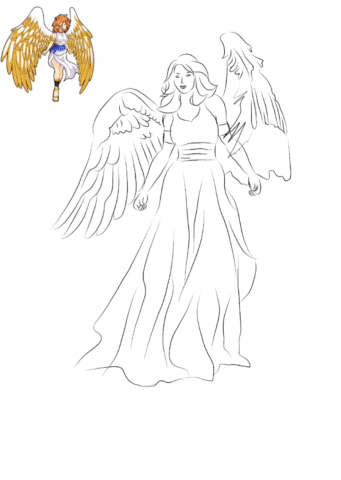 I hope you liked my art and enjoyed my drawing process. Thank you so much for your tireless support and you can hope that I will improve even more in the future so that you can continue to support my drawings.
Apps and Tools used:
Medibang App - This app is used for the whole process of the artwork.
Capcut - Use to combine all the collected images to create a video.
GIPHY - App used for making gif presentations from video to GIF on how the progress of my work.
If you want to join the contest just click the link Splinterlands Art Contest Week 194! and if you want to play and you don't have it yet this is my referral link: https://splinterlands.com?ref=noblebright
REFERENCE IMAGE AND LINK
CREDITS:
SPLINTERLANDS
---
---