"CRISP" Graffiti Lettering Contest #21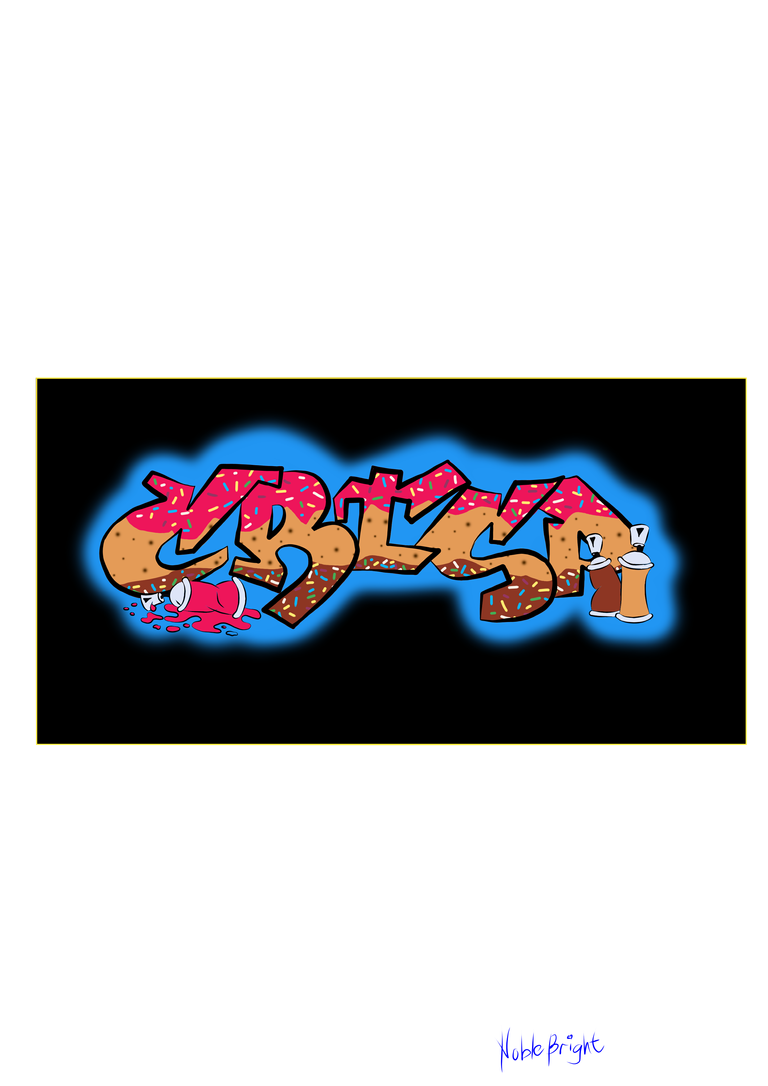 Greetings!
Hi everyone
Noblebright
is back again for the next
Graffiti Lettering Contest #21
whose word to do is
(CRISP)
. I'm so excited about how I'm going to do this with my version. Come and I will show you how and what process I went through to generate the idea that came from my imagination. If you want to join the contest organized by
@trippymane
here is the link
Graffiti Lettering Contest #21 - CRISP
. What are you waiting for let's join.
The process:
| Sketch 1 | Sketch 2 |
| --- | --- |
| | |
Sketching - In drawing the word crisp I used a pensharp the opacity was 100% and the width was 10. I erased all the extra lines to improve the outcome of the words.
| Color 1 | Color 2 |
| --- | --- |
| | |
Base Color - For coloring the base I used light brown before I changed the background to black. I also added pink above the letters and chocolate color below. I thought I'd make the letters look like potato chips dipped in strawberries and chocolate for the final details of my graffiti.
| Highlights | Results |
| --- | --- |
| | |
Highlights and Results - For highlights I use a regular pencil, airbrush and pensharp. I first thought to do if potato chips that were dipped in strawberry and chocolate flavor which is one of my favorites but in the middle of detailing my graffiti came out like donuts. I just continued to achieve the looks of donuts and of course my graffiti would not be complete without a drawing. I drew spray paint to make my graffiti come to life.
Gif presentation
Thank you so much for the tireless support of my art. You can hope that I will improve even more next time. I hope you liked and enjoyed my work.
---
---