SWORD DIGITAL ART - Graffiti Lettering Contest #20 (SWORD)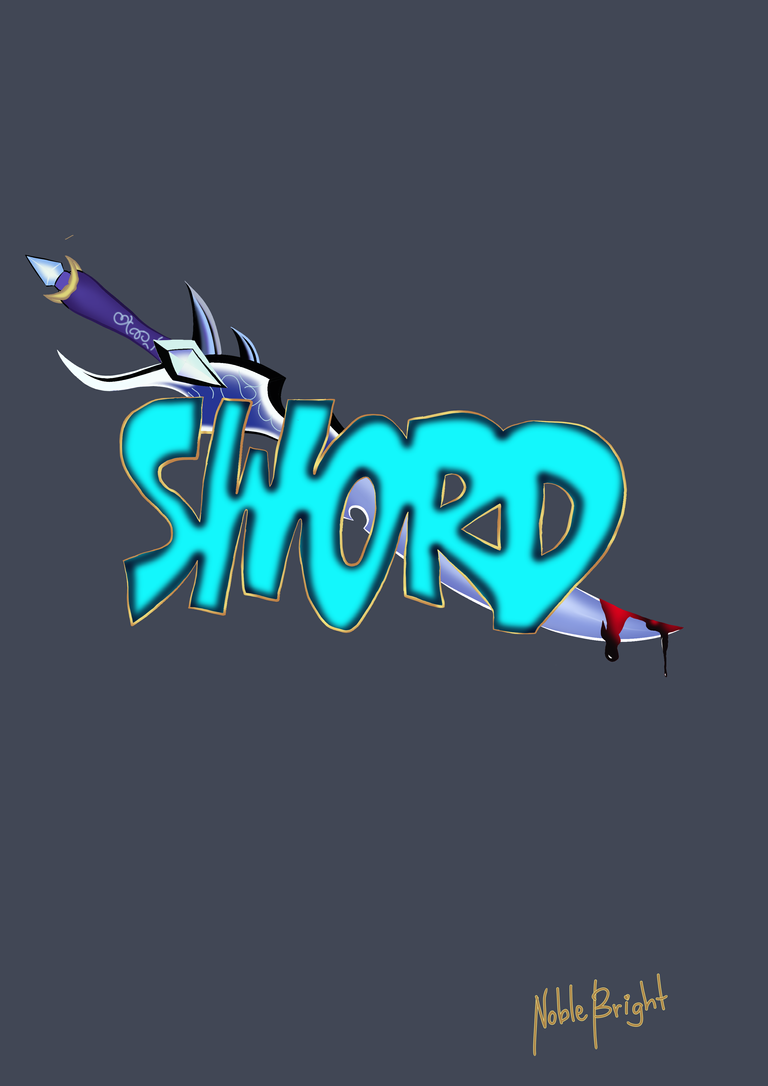 Greetings!
Hi everyone and the crypto world. How are you? Noblebright is joining on Graffiti Lettering Contest for the first time. Here's the link for you to join
Graffiti Lettering Contest #20 - SWORD
. I was scrolling my newsfeed on the hive and accidentally show this contest reblog by
@jacksonizer
and it was posted by
@trippymane
. I read the whole article and I'm interested in the contest so I try to make my entry. To be honest this is my first time making graffiti lettering. I read some entries to get an idea of how graffiti lettering works. I was inspired by their beautiful art creation and started to make mine. I make the letters simple.
Come on and let me show you how made my graffiti lettering on a given word SWORD.
Process:
| Rough Sketch | Final Sketch |
| --- | --- |
| | |
SKETCHING - I draw the word SWORD coming from my imagination and the sword I use to know before because I'm a fan of some anime. I make my sword and attached it to the letters. I use a regular pencil from the medibang app for rough sketches and for the final sketch I use a pen sharp 10 widths with 100% opacity. For the final sketch, I add a layer and remove the rough sketch.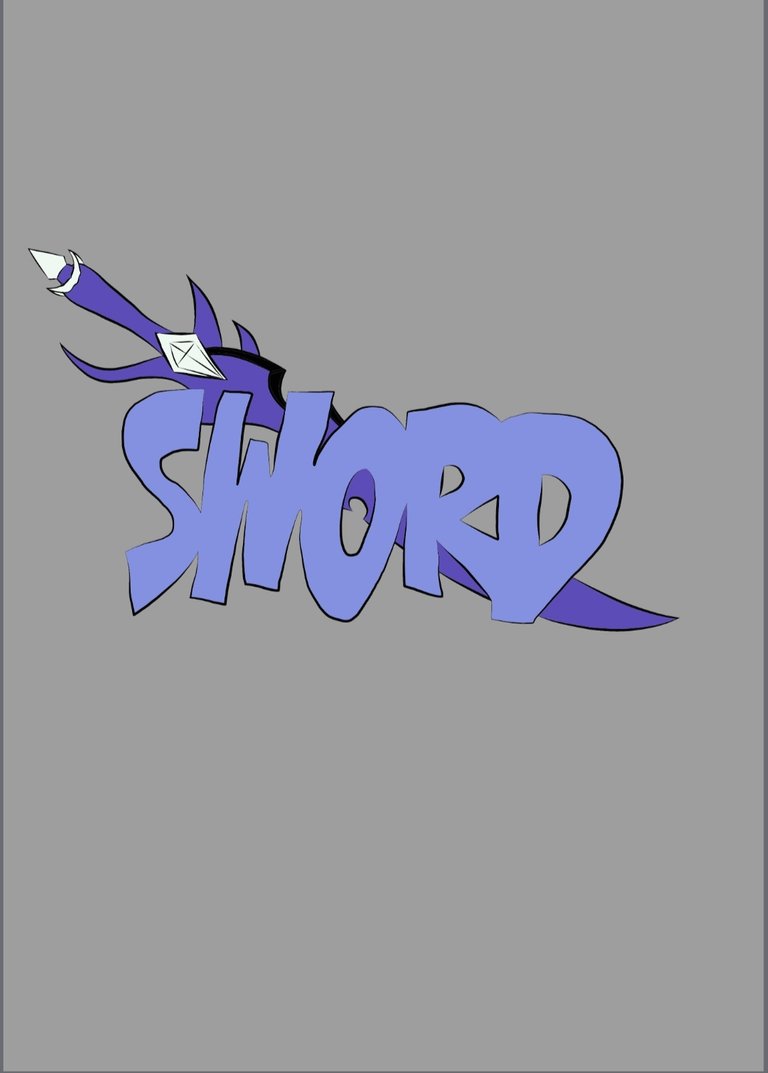 BASE COLOR - For the base color I use dark violet for the sword because I want my output to be blue Violet and blue is one of my favorite colors. On the letters, I use light blue Violet because I just figured out what colors fit on. For coloring, I use a regular pencil only the size was defended on the areas I colored.
SWORD DETAILS
| Deatails 1 | Details 2 |
| --- | --- |
| | |
GRAFFITI DETAILS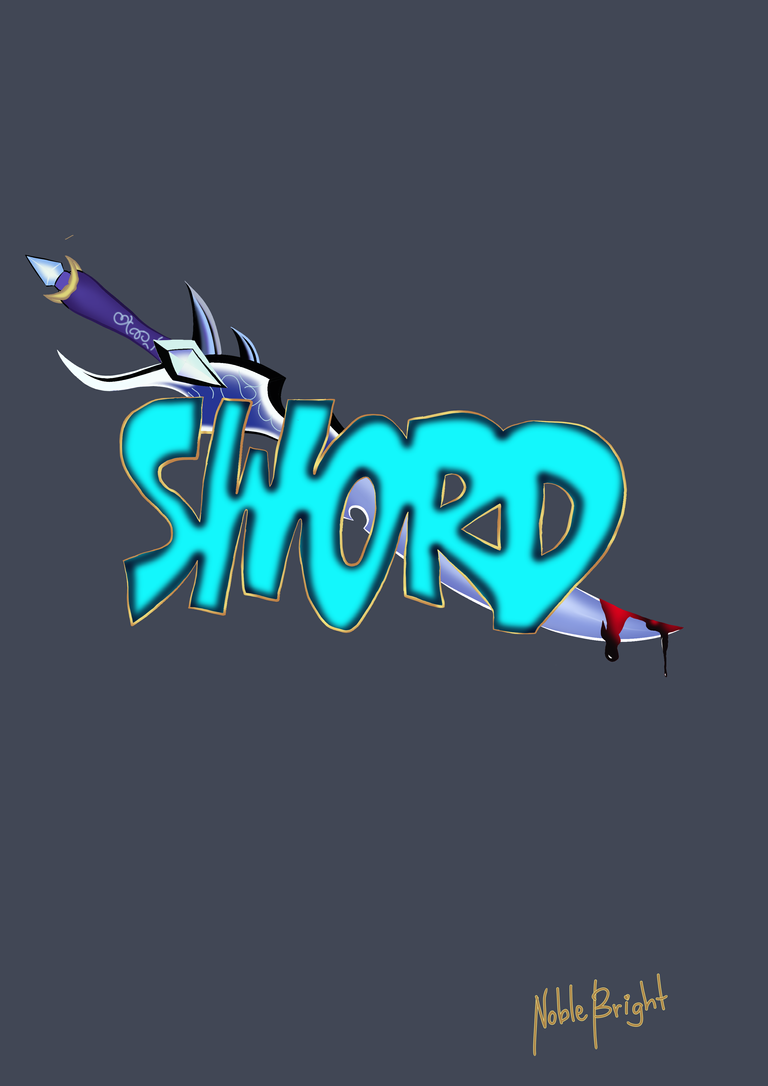 DETAILS AND BACKGROUND - For detailing the graffiti letters and the sword I use an airbrush and smudge brush. I started at the sword before moving to the letters. I'm not yet contented after all something is missing and suddenly I add blood to the end of the sword. For the background I dark gray for a better appearance of my graffiti because the white background does not fit my art.
Here is the gif I prepared to show the short progress of my graffiti lettering.
GIF PRESENTATION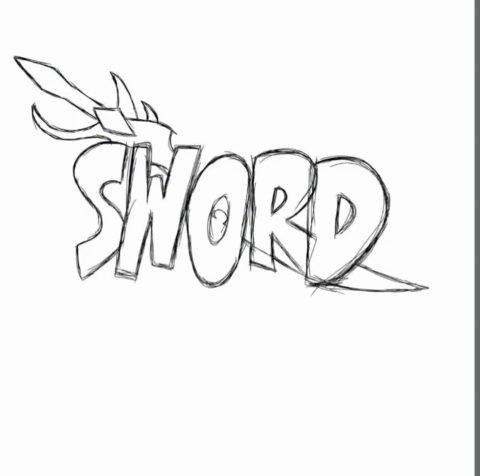 Apps and Tools used:
Medibang App - I use this app for drawing and coloring my graffiti letters.
Capcut - Use for combining collected images to make a video for GIF.
GIPHY - App used for making gif presentations on how the progress of my work.
Hope you like it and enjoy the short story how the process and progress of my graffiti lettering. Thank you for tuning in to every post and art that I share with you.
---
---