David is here on Hive
Salute Hivians, see who you have here. I am happy to be on this platform.
When I first heard about this platform, I wasn't encouraged to go into it, because I thought it was one of these online platforms that don't produce any positive outcomes.
I never knew it would be this nice,
I was surprised to see how I got to grow interest in it, based on how I was talked into it, I got more joy when I heard it was also a platform for me to do some of my profession.
As a music director. And I would love to explore this platform without any limitations,
About Myself
I am Iyeduala Uzemede David Known as Nobledrumz, am a Nigerian, I hail from Auchi Edo state. Am dark in complexion, and average in height.
The Creation Of Nobledrumz
How did I get to have that name as my brand or stage name?
As it is said anything you wish to be or you want to be, your name has to speak about it.
Yes, I was carrying the brand name or should I call it a stage name, "Davdrumz" I thought of being a humble and gentle person, as part of my characteristics (a reserved person), so I just felt Nobledrumz would speak more of me and gradually I see the name showing in me.
you can also call me a humble, and gentle person.
My Occupation.
I am a musicologist, and I teach and instruct, on all musical instruments Also a full-time music performer.
I am an instructor at Music And Sound Academy in Lagos. I also teach music in schools.
Here are some of my students.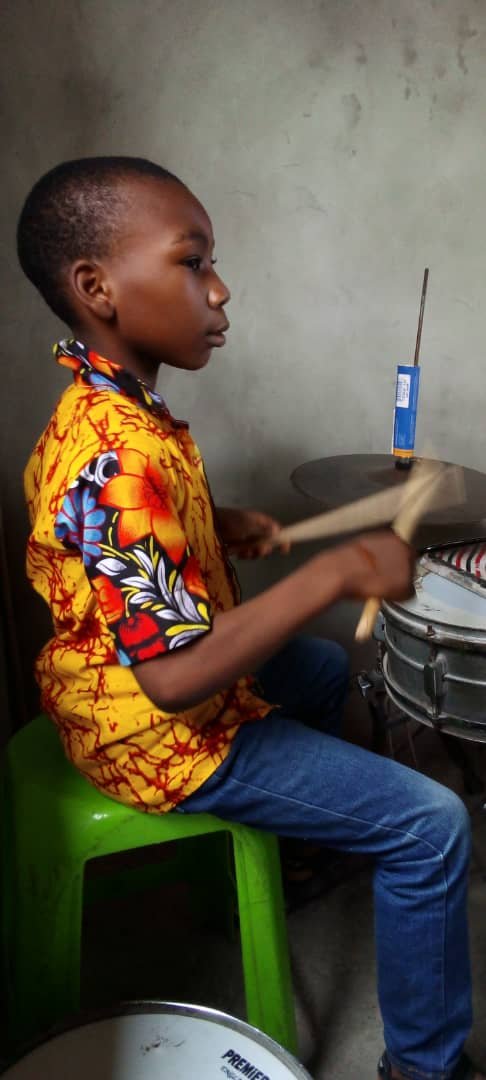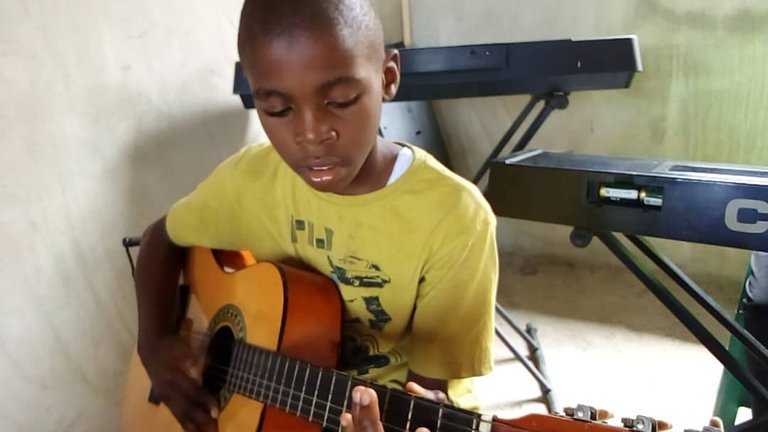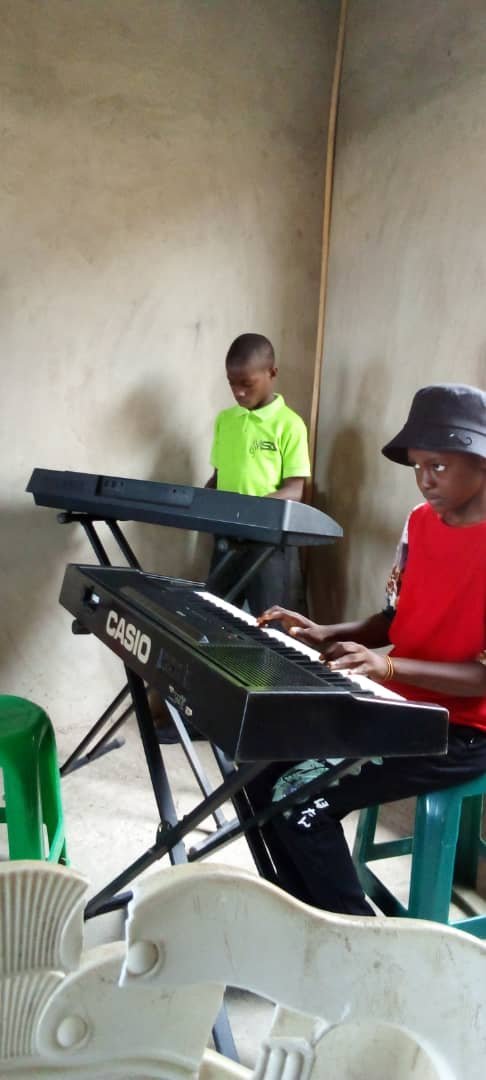 I am David. This is my real face here👎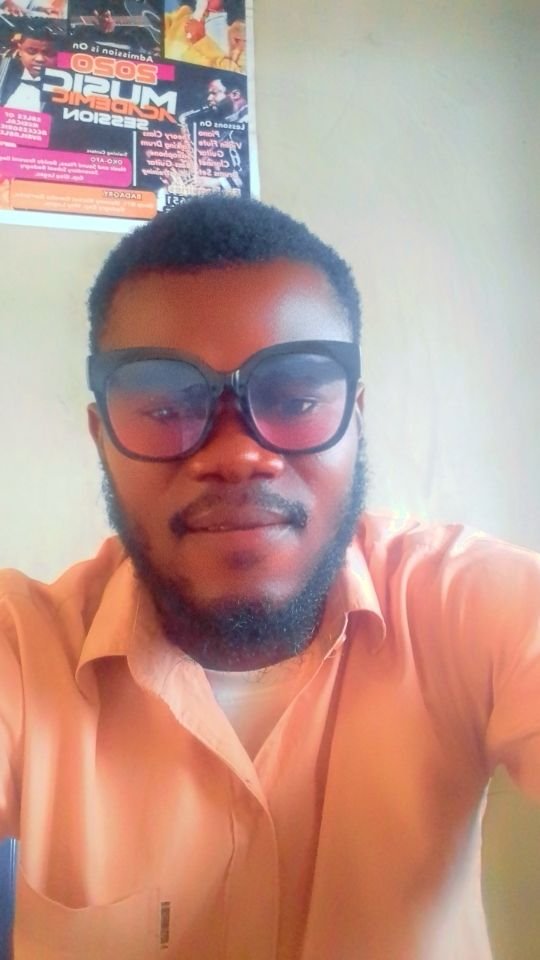 I was introduced to Hive by @demgift though she has been away for some time now due to her education.
I know she will be happy to see me here.
What I like doing most I like to engage myself with a lot of activities, going out to musical concerts and programs,
Am also a graphic designer, I make all kinds of designs and artworks, surprise gift packages, all kinds of picture frames, throw pillows, mugs, banners, ID cards, stickers fliers,
You are surprised to hear that a musician is also into graphic design.
Don't worry I will tell you.
Some years back I never knew anything about computers, for any task I had to do using the system I would always rush down to the cyber cafe. But sometimes I just thought of it, if I can be paying a huge amount of money to type any documents, I too must learn how to do that too, so people can pay me money and also stop paying people money.
Based on the economic crises of the country, you don't need to depend on one source of income, so from there I dived into graphics.
I came across a Microsoft Word processing app. WPS Office, with the little idea I have on my keyboard I started doing some typing lessons and practice.
I started typing my office's official documents, exam questions, and so on.
I also thought about designing, because that is also one of our biggest challenges in the office paying graphics designers, I thought of any app that would be able to do graphics on my phone I couldn't find any and I became worried.
Finally, after some weeks I found the app "PIXEL LAB" It took me a lot of time before I could master how to use the tools, in the app, but with time I learned it.
I started designing my office fliers, banners, and other online artwork.
From there I picked it up as my other source of income, which led me to make picture frames, T-shirt Customization, throw pillows, and all such.
Here are some of my graphic works👎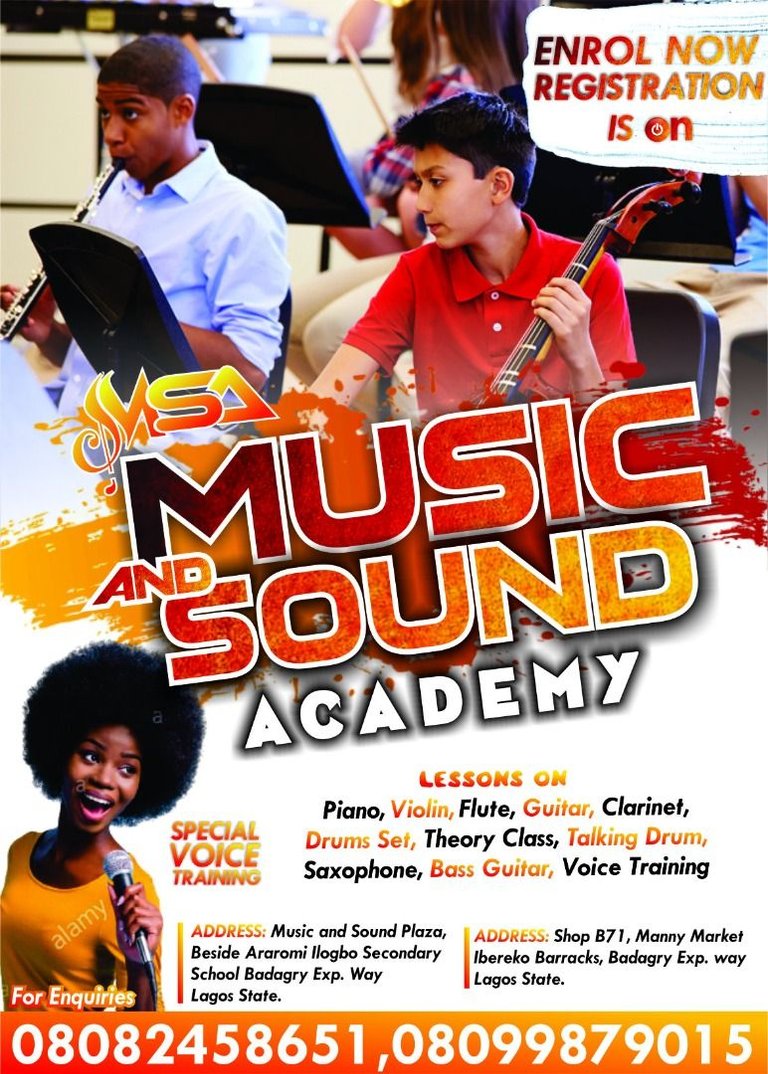 Here on Hive, I know I will be meeting with people from different parts of the world and we are going to be sharing skills.
Am honored to be in this decentralized world of the hive.
Thanks for reading my post. I remain #Nobledrumz.
All images used are mine.
---
---