Endeavor House Mortgage Burning - A Day In Recovery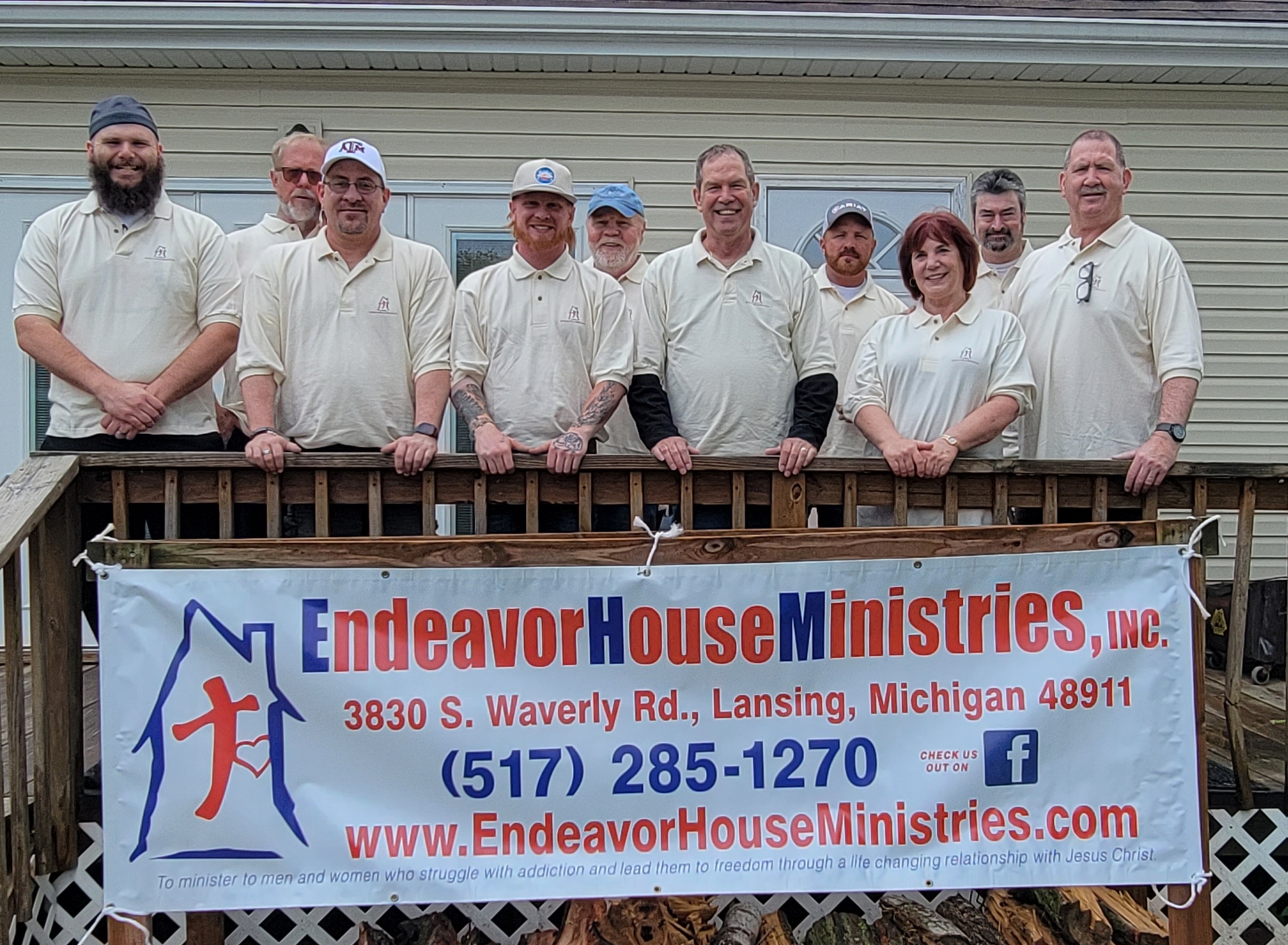 The staff and some of the current residents of EHM...
Giving Back
Those of you that have followed me for a while and have kept up with what I have done know that about eight years ago, I went to a one year transitional housing program called Endeavor House Ministries. It is a Christian program and I learned a lot about how to live life the right way when I was there. Even though I made the choice to relapse and am currently having a lot of issues as a result of that decision, I did not forget the things I learned and instead of continuing to make bad decisions, when I was confronted by my actions, I instead chose to "Get back on the horse," so to speak. I am back working an active recovery program and am doing the daily things I need to do to stay clean and sober. Part of that is giving back, and recently I had to the opportunity to do that.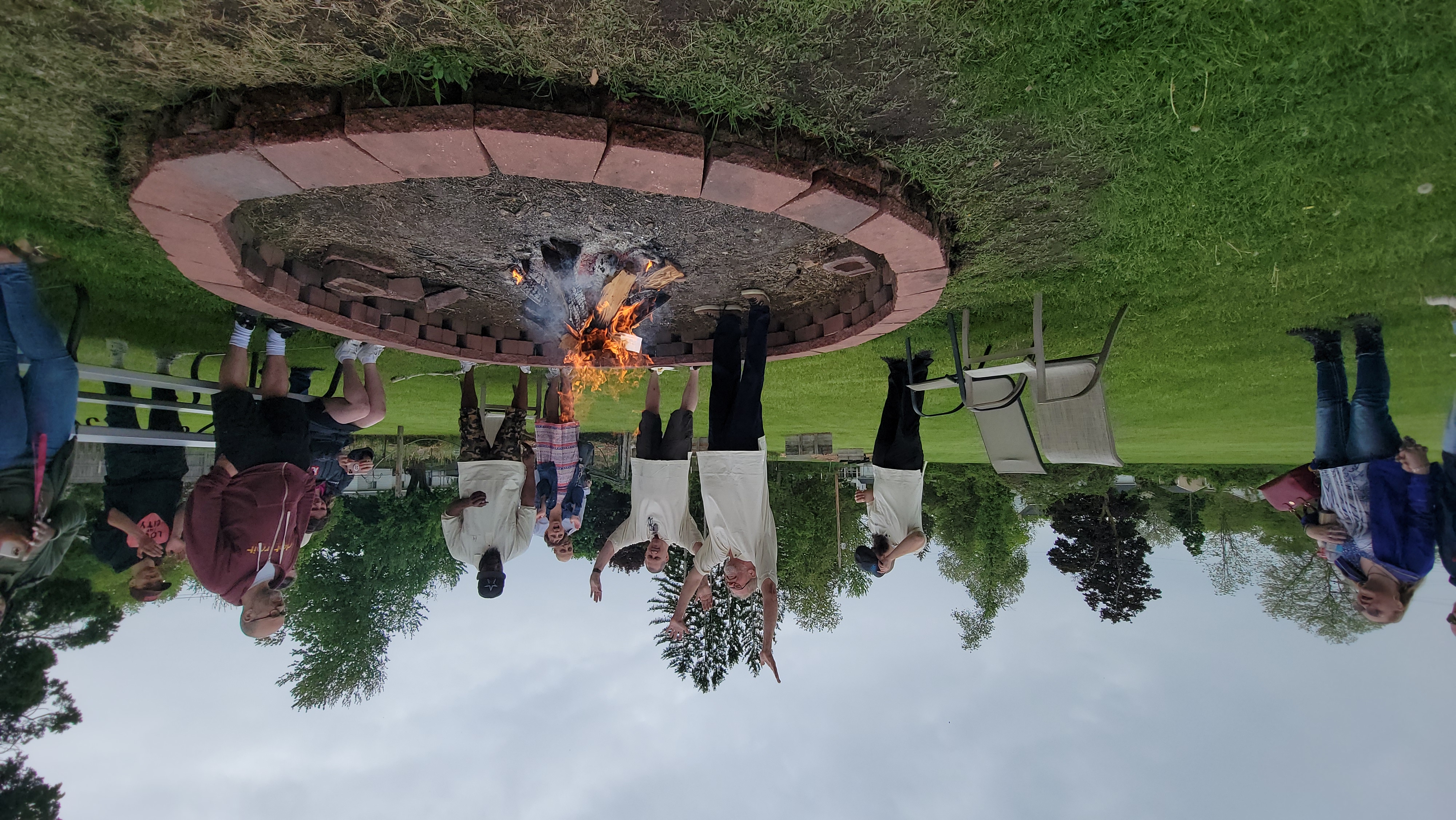 Burning the mortgage!
Hey Mr. DJ...
Recently I was contacted by pastor Dave, who is the lead pastor at EHM, and he asked me if I was able to DJ and play music during an event they were planning to have. The board of directors had been fiscally responsible and had managed to completely pay off the mortgage on the farmhouse where EHM is located. It is a big thing, and they had put a lot of money into accomplishing these goals. The event was also to celebrate the fact that another local agency had decided to outright give EHM another house in which to start a sister woman's program! It was going to be something I did not want to miss, and of course I agreed to help.

Executive Director Mike Keenoy with Lansing City Mayor Andy Schor...
VIPs...
It turns out that the City of Lansing had gotten word of the event and two city council members and the Mayor decided to come. There were also some other non-profit agencies there to celebrate and support the program as well. The mayor made a speech where he praised the program and the work it was doing, and made the remark that Endeavor House was going to be "The template" for other programs in Lansing. This was great to hear as Lansing has an ongoing problem with addiction that has only gotten worse since "covid" started...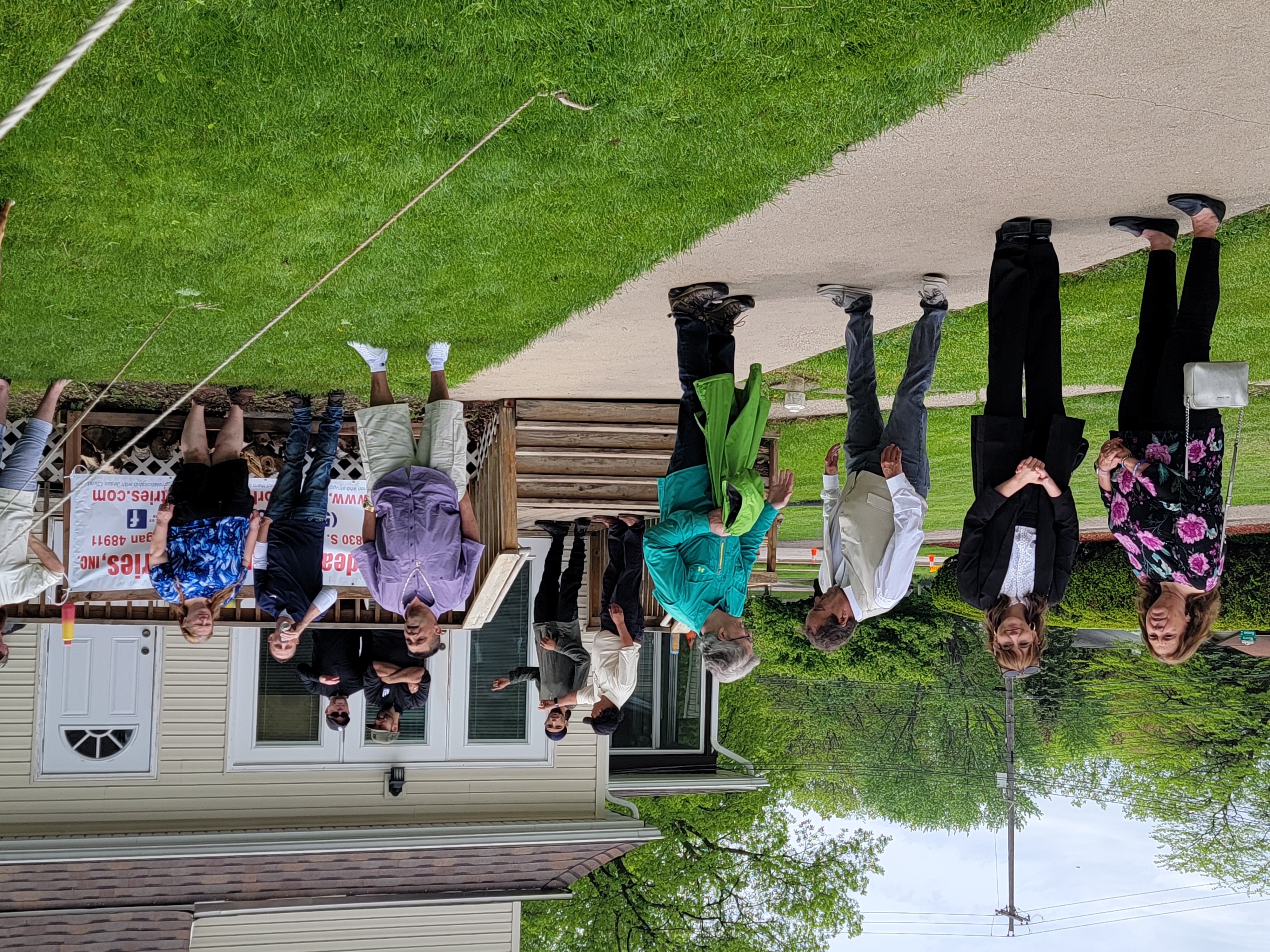 Lots of support...
Ok enough from me...
For the rest of the post, I am just going to caption the photos and let you get a feeling of how the day went. Until I get to the part where Angie's dad spoke. You will see what I mean when I get there...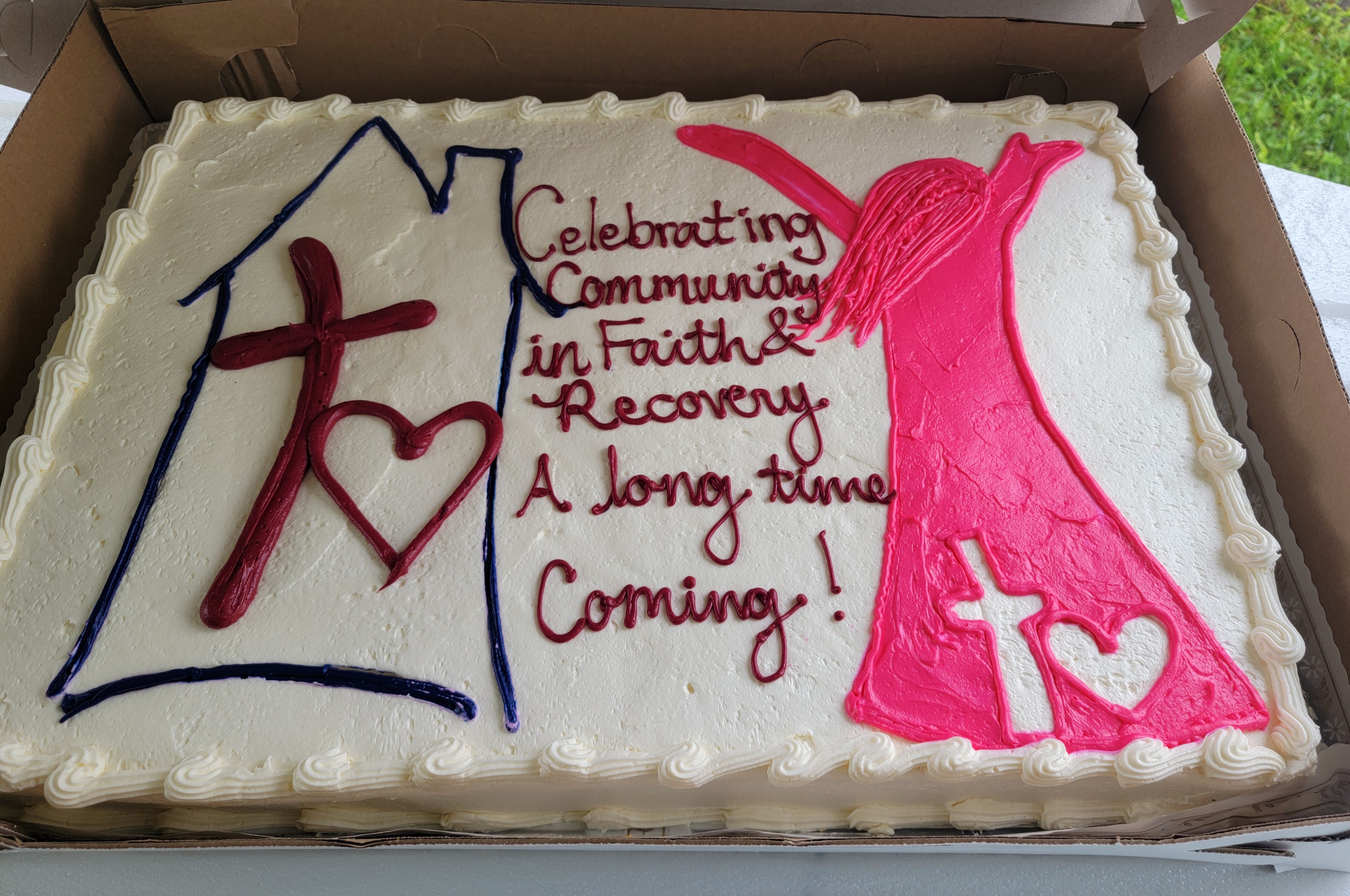 Cake! This is the EHM and "Angie's House" logo on the cake...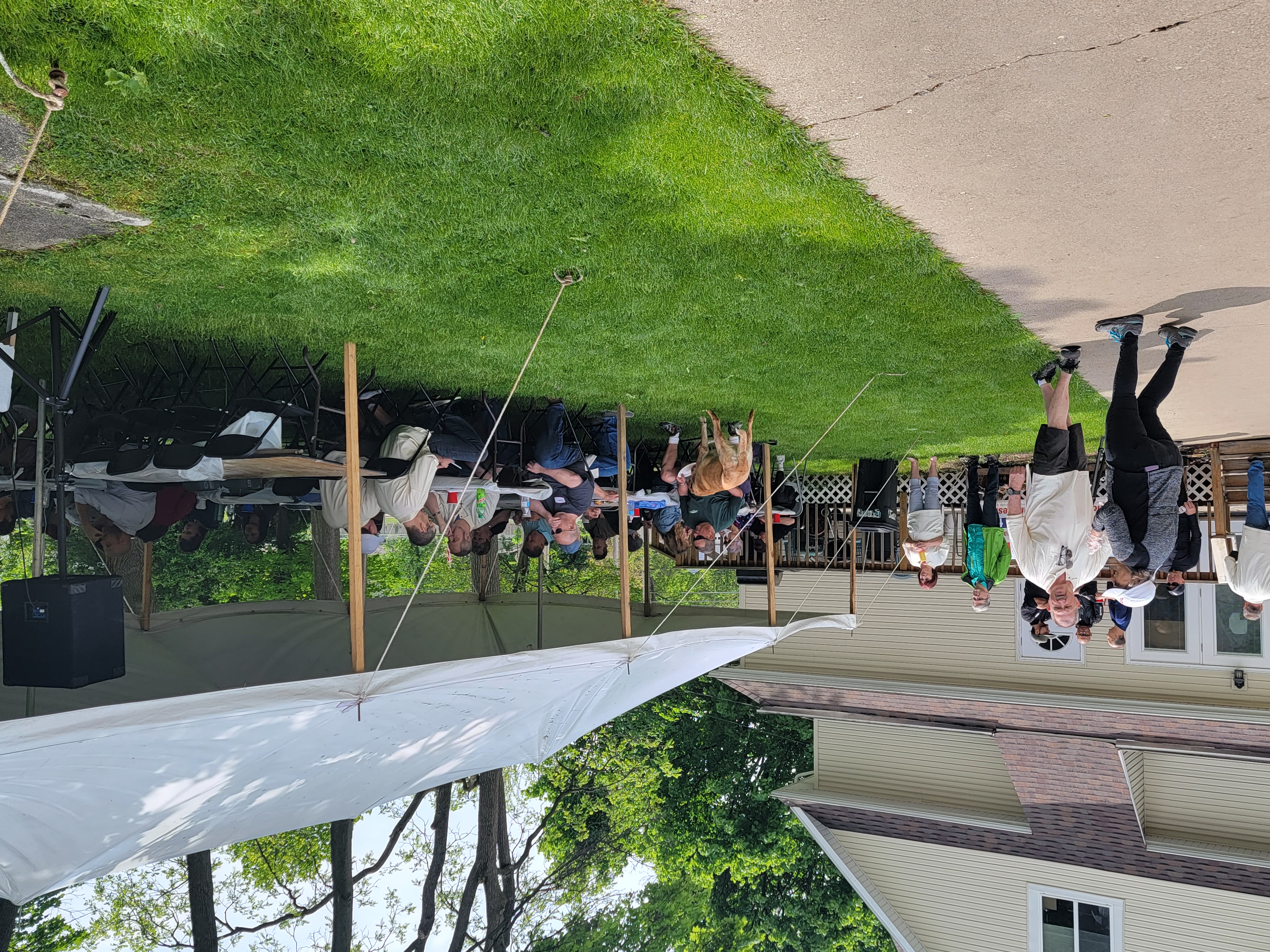 More supporters...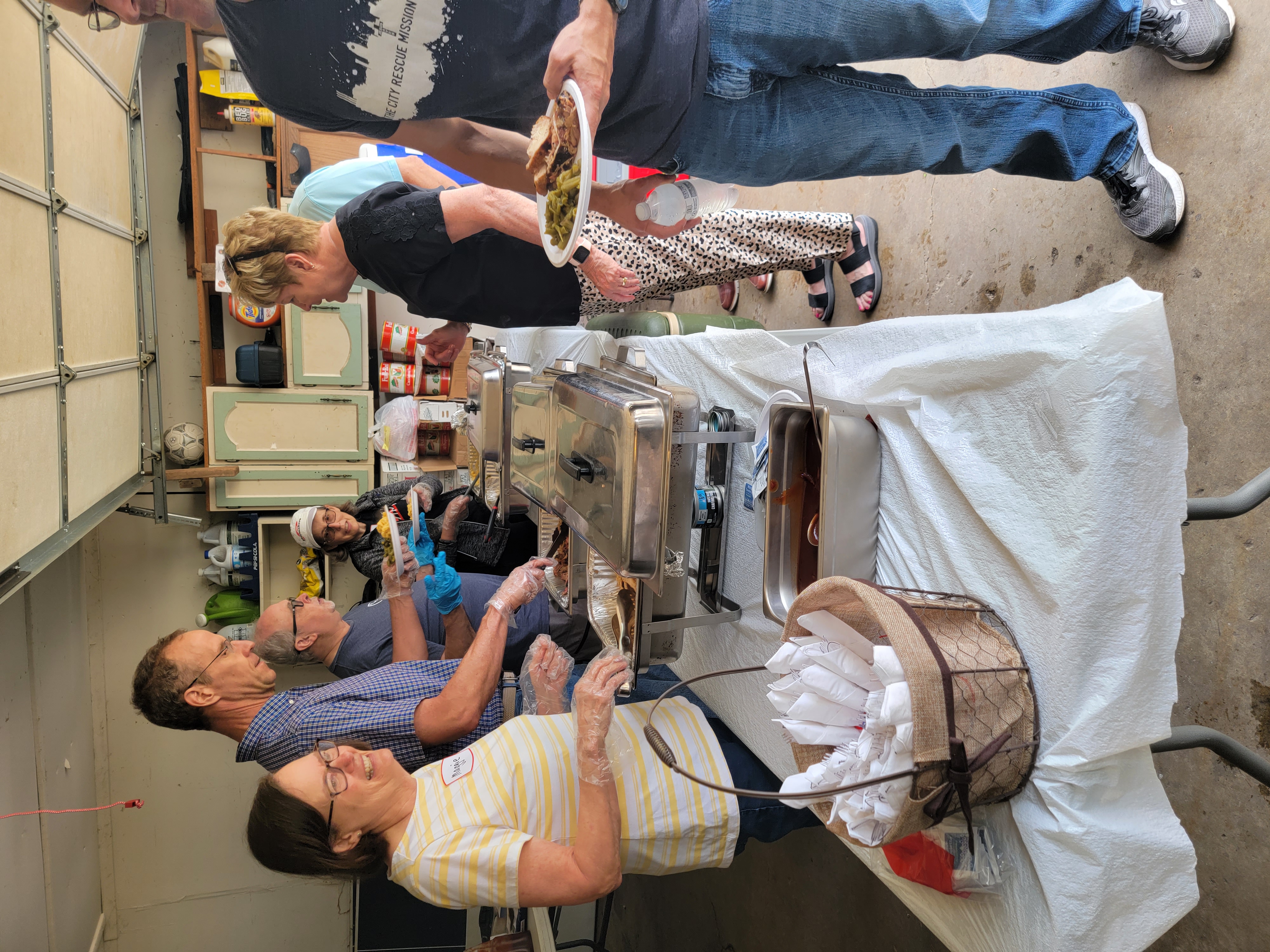 The food was provided by 517 BBQ and it was EXCELLENT!!!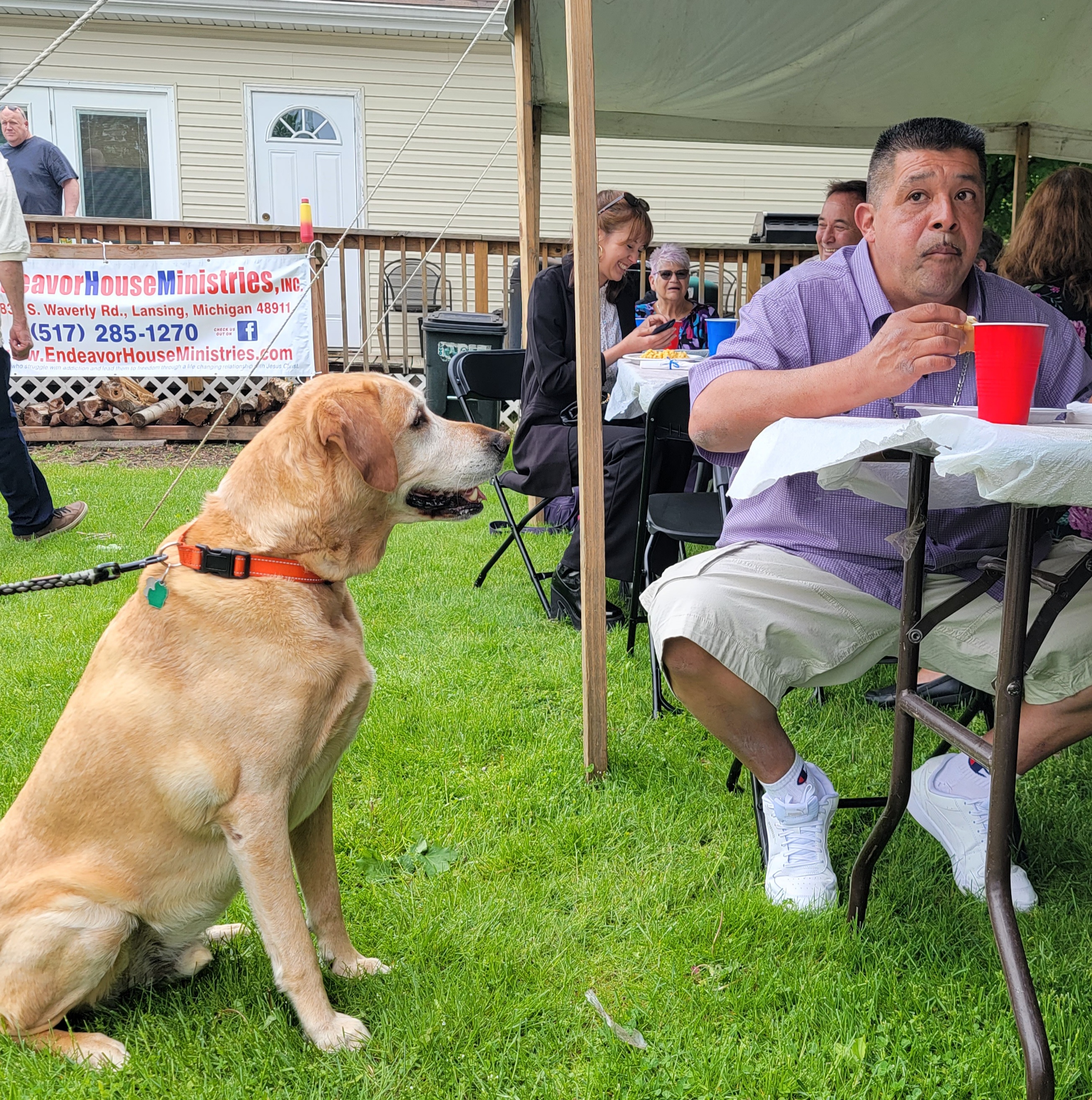 See, the dog wanted some of that BBQ!!!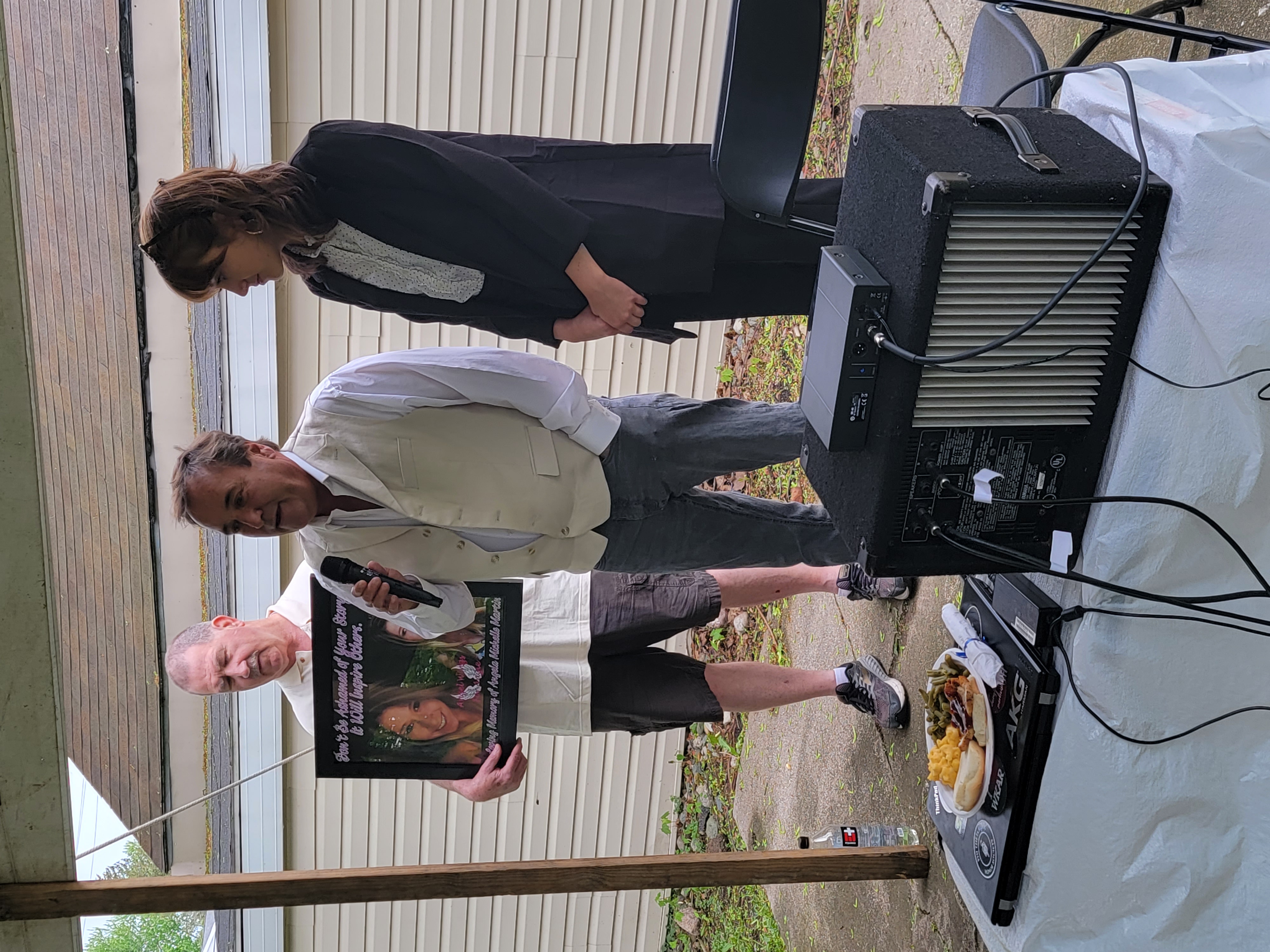 Dave Martin...
David Martin
The guy in the photo above is named David Martin and his daughter was named Angie. She had her tonsils out and the doctor prescribed her Vicodin as a pain killer afterwards. This eventually led to her death from Heroin a few years later. He got motivated to do something about it and started "Angel Wings for Angie," a program to develop a residential house for women with addiction issues. At this even, that dream came to fruition, as the Southside Coalition, DONATED a house for that program to live in! How amazing is that???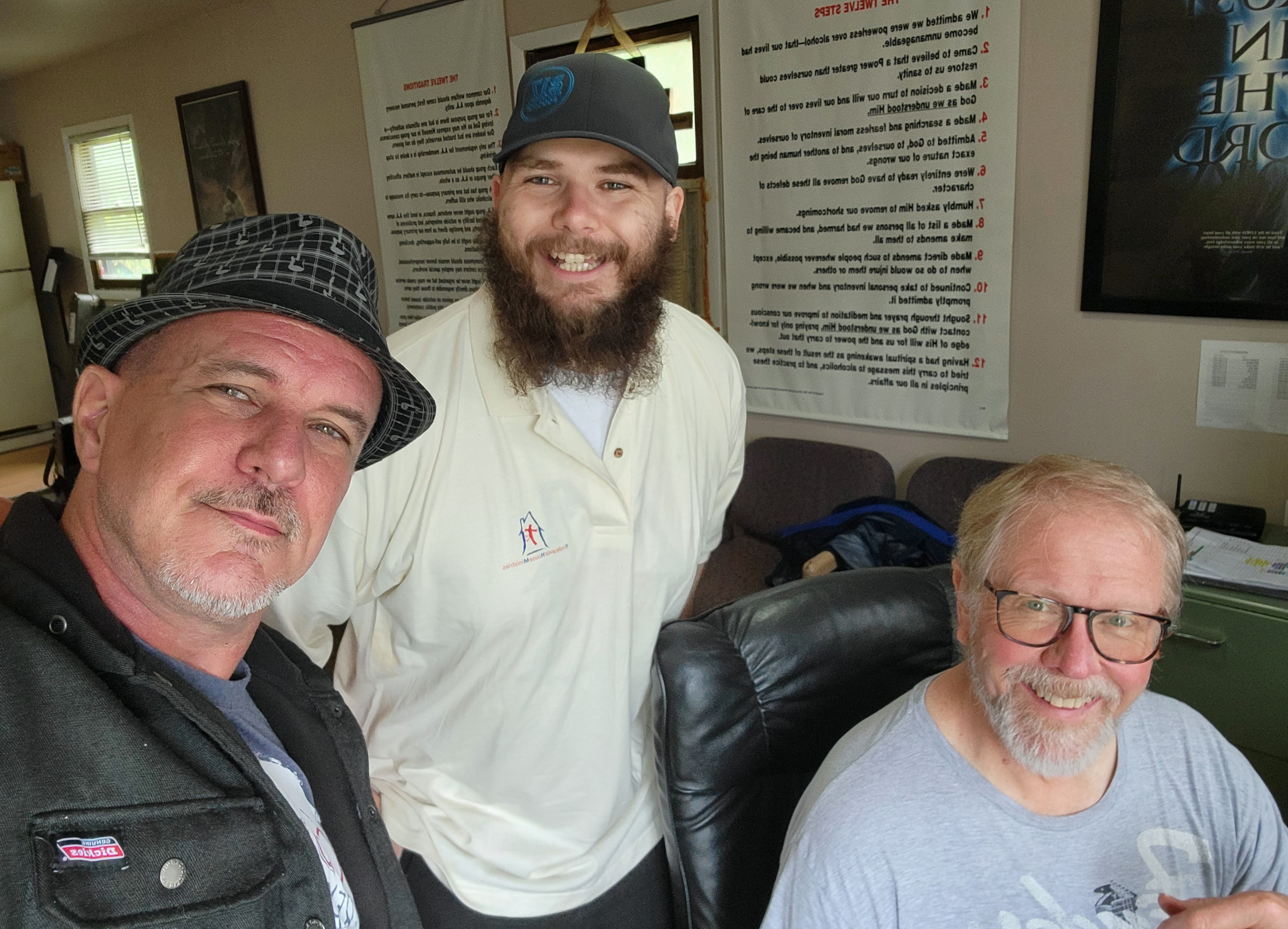 Me, The Chairman of the EHM Board, Christian, and Pastor Dave...
So There You Have It!
As you can see it was quite the day, and there was a lot to celebrate! Now Lansing not only has a Christian house for men, but will also soon have one for women! This will help to relieve the crisis that is plaguing our community, and killing untold numbers of people. If you are having problems with addiction, just know there is help out there, please seek it out!
Something to think about...
---
---