No Names Left To Use

There is a time and place for every place and time.  So, I thought I'd put that little line there and now; it's mine.  Seems cool enough but I won't take a bow right now.  Barely broke a sweat.  Plus I took a vow that won't allow arrogance to plow through my soul and howl.
Another line of mine goes a little something like, "If there's one thing I know, it's that I know, one thing."
A lot.  Too much.  Makes my head spin.
And most of it stays in.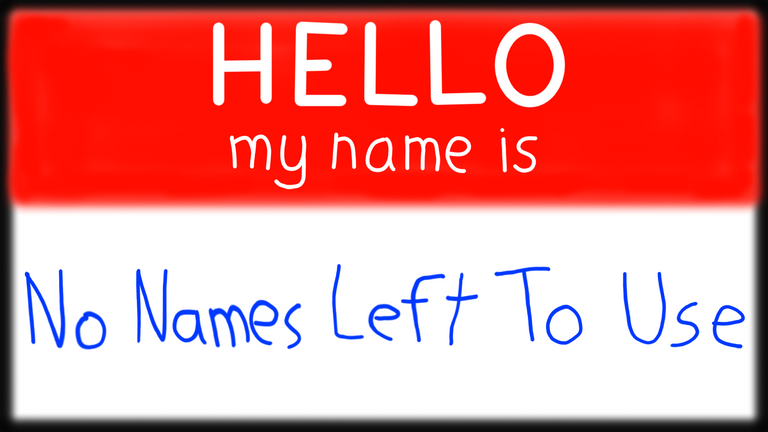 Where to begin...
Hello.
So I've been thinking about retiring, from all this, and everything me.  Then I sit and wonder too much about what I'll be.  What I'll do.  What I'll see.
Been an open book on a blockchain for over six years.  Not sure if I want to celebrate or just reach for the beers.  Think about all that blood, sweat; even tears.  Trying to find something to be afraid of.  Where are my fears?
Was reading some of my old articles and posts; comment section.  Do you ever do that?  Do you enjoy your reflection?
I have so many memories I don't even remember, but can recall.  It's hard to face this fucking reality sometimes.  Running fast, then hitting a wall.  Busting through, taking a fall.  There I am; and we're having a ball.  I miss you all.
I miss this shit so much but I put it all out there for you and didn't leave any for me.  I've changed.  I'm something else.  Numb.  Bored.  Daze.
Numbered Days
See what I did there?  Happens to us all.  So don't waste it, staring at the wall.
Hid a lot of stuff in my art; did you ever pay attention to the words?  Some of you out there figured out my powers but I can't explain it for if I did, the lights go out and there's no more showers.
So just keep it to yourself and enjoy the show if you think you know.  And I'm sure if I told you, I'd have to go.
It's impossible anyway.  Right?
Wouldn't believe it even if you seen it, plus I'm in disguise.  Always on the hunt for lies.  I found you.  Surprise!
Those becoming angry right now are the type I fight.  They're saying I come from the night, but only out of fright.  Truth is, I'm a daylight delight.  Lightheartedly enlightened while highlighting blight.
Seeing signs before they can show them.  Viewing the plans before they even know them.  Catching lies before they can throw them.
Ten steps ahead and it's not even a race.  I just can't stand people being a disgrace.  Never could.  So I lace these boots and I kick their face into the next century and outer fucking space.
Figuratively speaking of course; but they finally feel their pain.  For the first time in their lives that's all they'll gain.  Fuck with me and I'll give you a migraine.  Your head will tingle as I mingle with your thoughts until your brain goes jingle jingle and eventually rots.
Yeah that's a bit harsh.  Words on the march.  Feelings are sparse but that's what they get for being a shit talking farce.
Still bugs me.  How can people be so cruel?  Come along and piss in my pool?  How is that cool?
Hope the water's warm, cuz now you're swimming in it, fool!
Anyway...
How you all doing?
Viewing charts and spewing sharts?  That hive price got you poo-pooing?  Don't worry, I'm viewing.  The good times are only brewing; stewing and renewing.  Be patient.  Take care.  And know success takes pursuing; just ask the bear.
Don't ask why I'm rhyming.  Just dining on words and enjoying the timing.  Suppose I could stop now; that would be like dying.  Just watch and please, no more crying.
On the fence again.  Thinking about what to do this winter.  I've been around the block here for about a month, just hanging out.  Enjoying a few laughs.  Probably getting a few weird looks; but whatever.
Normally I'd try to put something solid together for the big comeback post I've become an expert at doing; I don't even know who's out there anymore.
Still a small town, six years later.
Six years!
Plus two months.  Started here with nothing and didn't know anyone.  And when I say nothing, I mean nothing.
Still don't really know anyone.  Isn't that odd?  Hard for me to get close to people, because I'm really good at keeping my distance.  I think I'm too much for most people and don't want to bother them.  Still feel welcome though.  Most days.
Don't talk about my life at all; don't really mention how I'm feeling.  On some of my worst days, I was here entertaining people, just to take my mind off it.  A damn good distraction.
Seeing people have bad days, freaking out on the world.  That hurts me more than it hurts them, it seems.
Step in there, hold up a mirror, show them themselves and say look.  You gotta calm down.  They hear what you're saying, but this is what they see.
And that makes you the worst human in the world; for a good cause.
I'm incredibly disappointed in some people right now.  For one, I have not made the claim I'm perfect, or flawless.  Never have; never will.  I know who I am.  I know what I am.  I know what I do.  I know it better than them.
Not an instigator but I will respond; it might not always be what you want to hear.  Only have one fear.  Lives on the top floor and likes to cheer as I'm guided along; can even feel their song.  I am a loved one.
I try to avoid making mistakes yet I know I've made a few.  I do not deserve what those flakes are doing.  It's been going on for too long.  I won't apologize for standing up for myself and my property; I don't care if I'm standing on you when I do it.  And you're all so pathetic; not even worth naming.  So go back to your petty games and all your unwarranted shaming.  Can think I'm a demon all you want; it was a test and now it'll be you going to hell for all that bullshit you flaunt.  I am better than you; that's what drives you crazy.  You can be good as well, but you're too fucking lazy.  Respect is to be respected, earned and cherished.  Bridges should not be burned; for on that island, is where you perished.  Now as I lay you down to rest; I wish the rest, all the best.
And don't worry...
I know a lot of people here have taken a lot of flak, just for stepping up, doing their duty when they feel it's right, keeping their streets clean; only to find out you swept up a maniac.
Yeah.  I'll say it.
Personally, I don't want to be invested in a community that doesn't mow their lawns.  Period.  Full stop.
And I don't give a shit if people consider this word: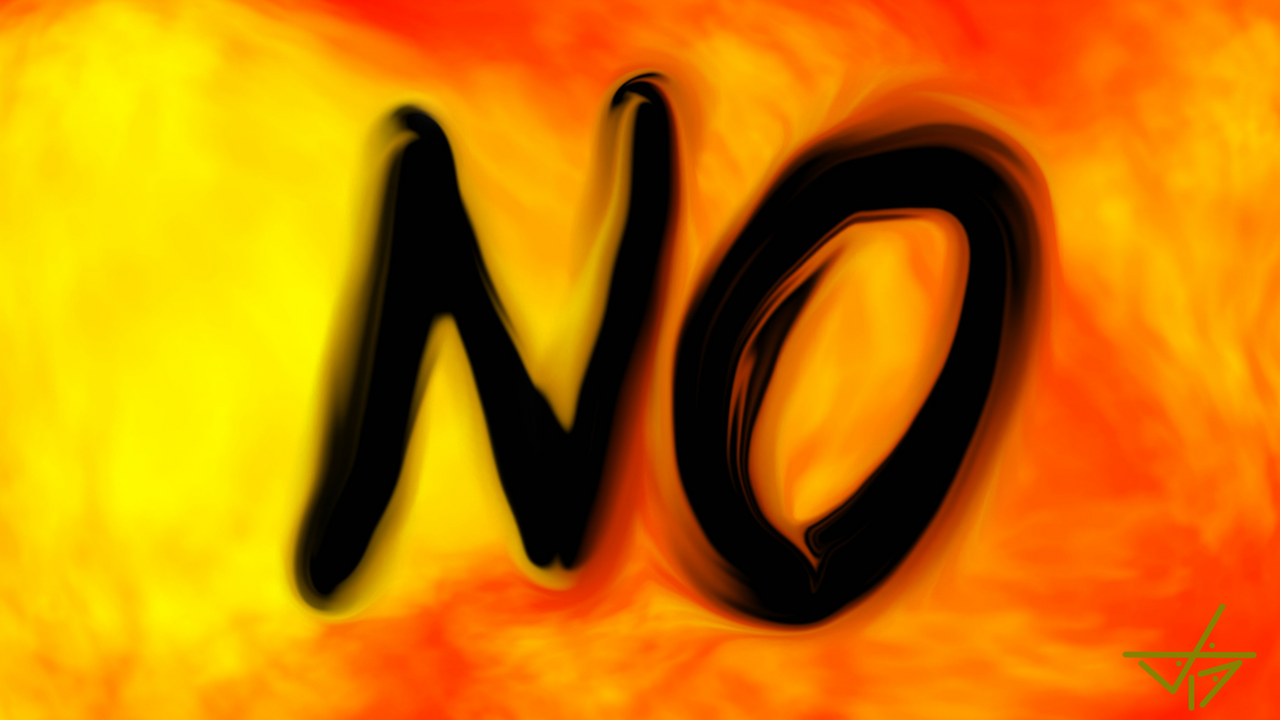 ...to be offensive.
It's one of the first words every human needs to understand coming into this world.  Only something despicable, akin to a rapist, has a serious problem with it, and won't accept it or respect, "No."
Don't distress.  With a bit of patience and healthy communication, most no turns into yes.
Then there's those who'll hear a no and say, "No, you're not allowed to do that."
Only they can do what they want.  Nobody else.
"But but but MY free speech!"
Why keep wasting it saying you don't have it; how does that make sense? Can hear you loud and clear!  Now it's your turn to listen.
I don't turn a blind eye to the reality of this world and I'll tell you right now it's full of scumbags.  In general, all over the globe.  You all know one.  You all hate one.  And you don't want them around.  Admit it.
Allow those types to walk all over you; what kind of life do you get?  They don't even feel remorse as you sit there and suffer, in fear, as everything around you is forced to fall apart and no one comes near.  Fuck that.
Why is it, people go to prison, and spend the rest of their lives acting like they didn't do anything wrong.  "It's the system's fault.  They paid the judge and jury off.  I didn't get a fair trial.  My lawyer was drunk.  Those people don't know the law.  So what if I did that, they deserved it.  It was their fault."
Surrounded by cowards who will only agree...
I'm moving to Mars the first chance I get.
I do not like this world, at all.
Take those social media personas of yours and shove them back up your asses.  Start being real again.  And don't assume I'm talking about you, the reader of this, because if that hurt, you got some adjustments to make.  Who the hell would want to protect an illusion and keep a secret from themselves just to impress others with contagious delusions.
One third of humanity; about there?
Stop trying to fit in or play for a team.  That's not the only way to live.  And you don't need to be a mouthpiece for the media you consume.  Find your own thoughts again.
Where did the greatest ideas from history come from?  The news?
No.  The gossip died with the time.  All we're left with is some experience, and fine wine.
Just because you can say the words you heard on your device and they sounded smart, that doesn't make you smart.  That just makes you their fucking echo.  Why waste your ability to express yourself freely by saying something already said a million times today; why are you calling that your opinion?
Because you didn't stop to think!
Go pay for your social status and buy your reputation.  For only eight dollars per month, for the rest of your lives, you can finally be someone worth the time of day, as you slave away, worshipping those you follow as you stay behind and wallow in generic brand thoughts; becoming hollow.
Thought you said you'd never swallow...
Judge me, hate me, do whatever you want.  I don't give a fuck and got nothing to flaunt.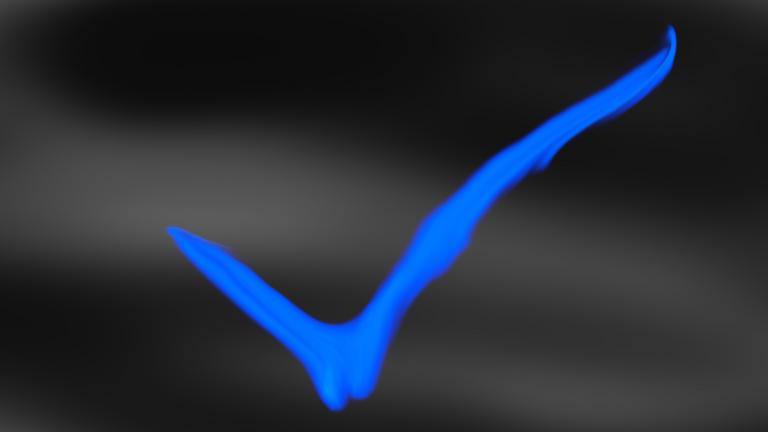 Have a nice day.

Credits:
Art and images seen here were produced digitally, by me.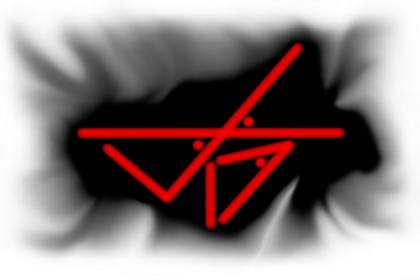 "And now I feel better."
© 2022 @NoNamesLeftToUse.  All rights reserved.
---
---