RIDESHARING: MORE THAN YOU THINK...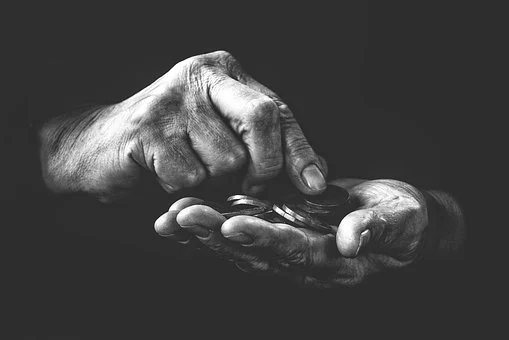 Often when I am on a trip discussing the rideshare business with my rider, they have this weird review that I find pretty funny sometimes. I don't blame them, even though I had the same views of the rideshare business before my encounter with a driver who shared the secret of the business.
What am I talking about?
Driving people around doesn't seem like a dignifying job. Most of us have this weird perception about cab men. I remember back in uni when I was picked up by this young man who was a graduate, I felt he had failed in life. Being a cab man seems like the last resort for anyone. If only i knew I would be in a similar position a few years later.
Unlike the cab man/ shuttle driver i met in being some years back, I am making a lot more driving people around Lagos. To put things into perceptive, I made above 300,000 nairas last month working lackadaisically. This is basically ten times the minimum wage in Nigeria. If i was to write every day on hive I won't come close to this figure–about $2000 worth of upvote (well, except in a bull run and with some luck on my side).
Now, the only reason it seems like I am not earning much is because of all the debts I had accumulated during the last 5-6 months that have made my life a living horror story ( Thankfully, I will be debt-free before the end of the month, so I can focus on my projects.). It took me a long time to realise that one hustle wasn't enough for me, considering my obligations to my family, relationship and even myself.
Why am I sharing this story?
Many people are deceived by the illusion of wealth and status. If i was working in a bank earning 100,000 naira a month–which is my weekly earnings–many people would have more respect for me or at least not give me the pity look when I state that I am a diver (part-time). I did not want to start this business because of the negative bias i had towards it, but now I could care less.
"Call me the fool, but give me the money."
The transport industry is the backbone of the Nigerian economy. Unfortunately, it is not well documented or regulated. Trillions of naira are made annually. Why do you think the lagos state government are so keen on monopolizing this sector? The returns are unbelievably good, however, this is not an industry for everyone.
As much as I make good money driving, it does come with so many hazards. I have accidents weekly; maintaining my vehicle can be a herculean task; the road officials can be a nightmare. Also, this is a business that requires a lot of patience and smartness. Nevertheless, if one can get over these bottlenecks, it is really a good venture.
The best part about my job is that I get to see new places and have interesting conversations every day, which for me is a unique opportunity to network and work on my interpersonal skills. I don't plan to drive forever, but currently, it's not a bad hustle and it pays well.
Posted Using LeoFinance Beta
---
---