THE WEEKEND VIBES: FOOTBALL WITH FRIENDS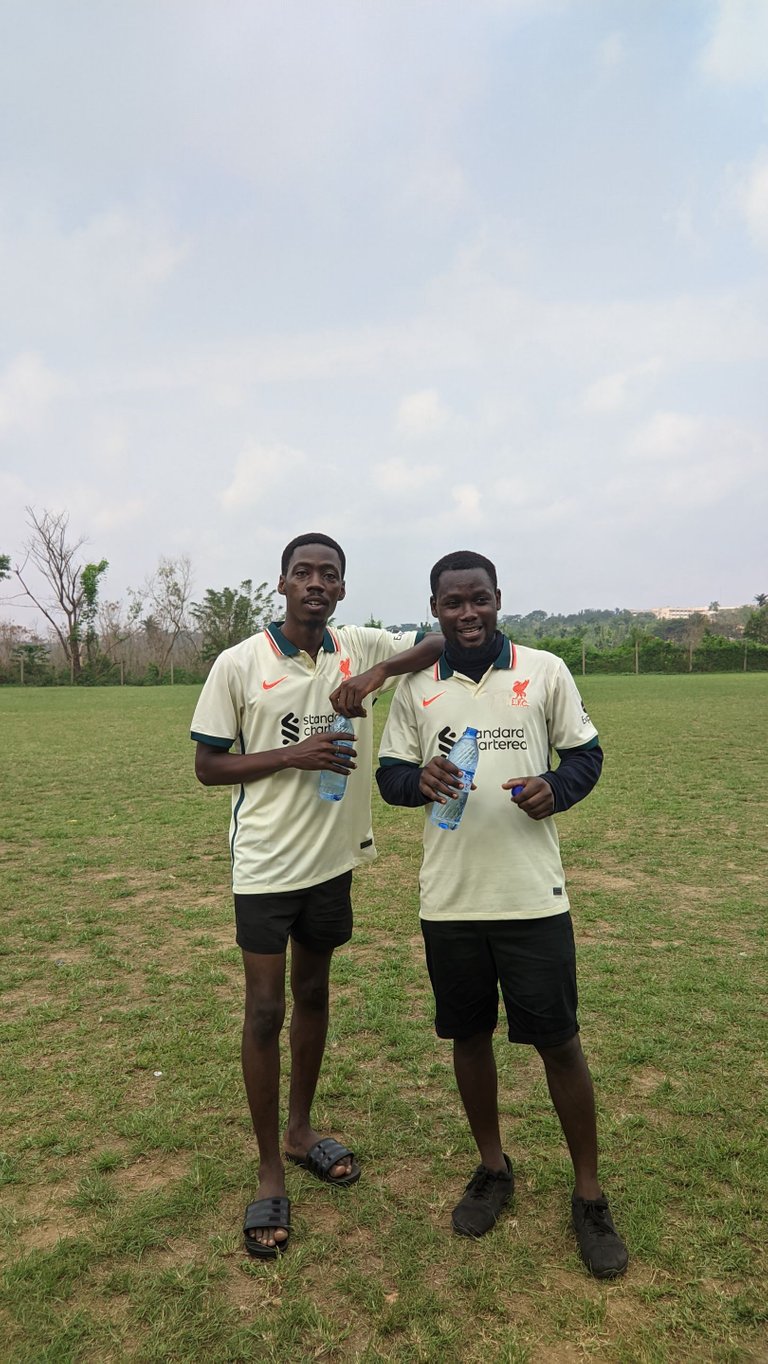 This weekend I decided to go out and have some fun with my friends. Usually, I stay at home to Netflix and chill by myself or with @blezyn. However, she did not visit me this weekend because she had to move into her apartment (and I have not forgiven her for abandoning me).
Weekends without Blessing are usually uneventful. However, @maverieux000 and a group of other friends had planned a football match and I was invited to join. I was reluctant at first because I hate going outside, especially during the day. It's sunny and bright, and I don't like that (a lot).
I cannot remember the last time I played football, plus, I had broken my left foot two weeks ago and the chance of playing was slim. Nevertheless, I decided to honour the invitation at the last minute. My brother, @iamchuks was around so he followed us to the pitch.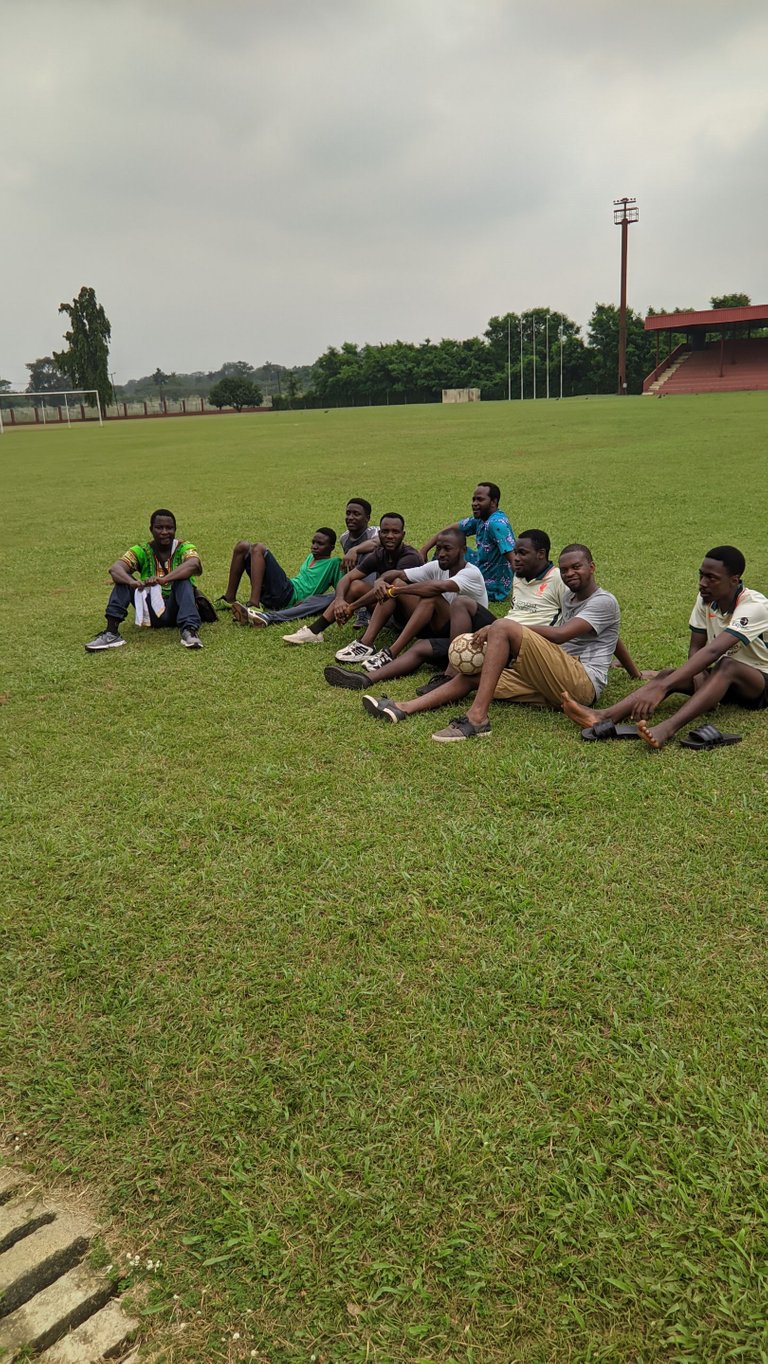 We had our match at 2 Division Headquarters Nigerian Army Adekunle Fajuyi Cantonment Ibadan sporting complex, thanks to our Major friend. It was a calm and beautiful environment. I was impressed by how neat the place was. Ordinarily, we would not have access to a place like this, so I was glad I came.
A few minutes into the match and we discovered how unfit we all were (esp @maverieux000 who was running around like a pregnant man 🤡). It was fun seeing all my friends gasping for air on the field. Their bodies had betrayed them (the things alcohol and old age can do to you).
I on the other hand was resting peacefully at the goal post. As I mentioned, I had a broken foot some weeks back, so I missed out on the action. But I did have some time to run around.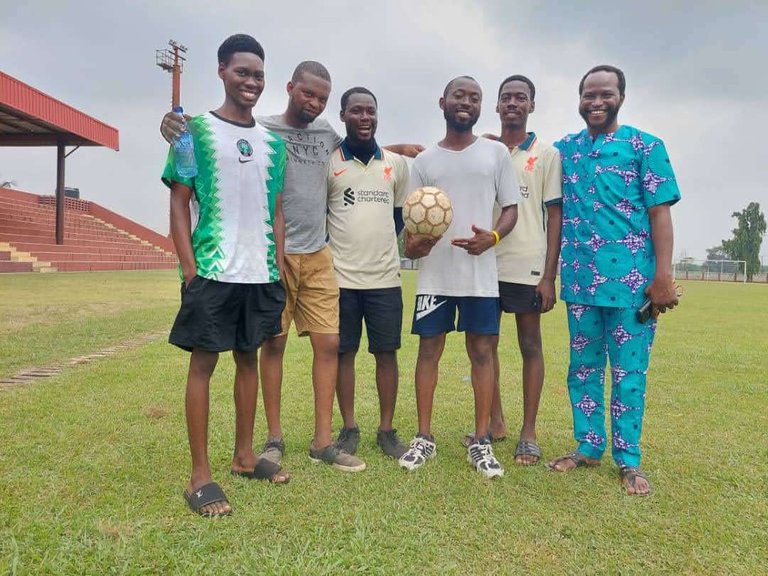 My team lost the match. I blame my teammates. I would have done better on the pitch 🤡. They were too out of shape to perform well. @iamchuks was running around like a chicken. The Apple truly never falls far from the tree.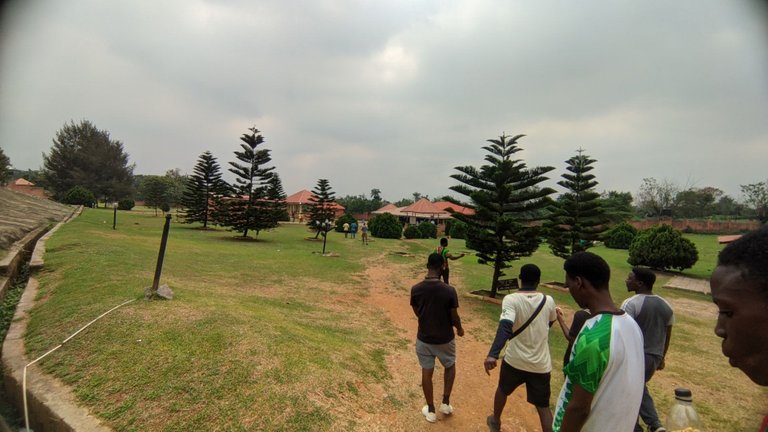 After the match, we headed down to a bar to get some drinks. I had a bottle of malt and some spicy beef. We spent most of the time making each other fun. It was a fun time.
Asides from fun, I had a little chat with the chairman of the chess federation, Ibadan, about a project I would be working on. Most of my friends are chess players here, so it is only natural I get involved in the chess community--and I play chess a little too.
I spent the rest of the day binging on 'The Big Bang Theory' series and pressing my swallow foot. I hope my foot gets better so I can play soccer and exercise more to stay in shape.
It was nice hanging out with real people physically for a change. I wish I had taken more pictures, but I was too busy enjoying myself. Cheers!
---
---