"There is a consciousness around the hive community"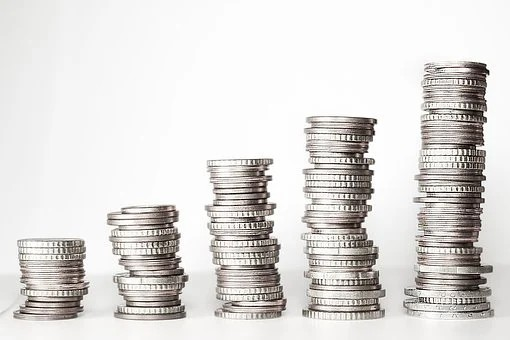 Whew! My last post was 7 days ago. I am really becoming consistent at being inconsistent. What a life!
Omo e choke!
Today being Monday is my day off–I don't drive on Mondays (but I did this morning and I might still drive in the evening). So this is the only time I get to spend time on my phone (and also get some decent sleep).
I was able to look at my crypto portfolio today, and I saw one of my favourite coins at $0.053. It's funny because at the peak of the bull run it was around $0.4. I am not sad. In fact, I am not sad about anything happening in the crypto space right now because its impact on my life is quite minimal. I am indifferent about the market going up or down. Nevertheless I still see the silver lining in all the turmoil in the crypto space.
Firstly, millionaires are made in the bear market not the bull market. This is not the first or last time you will hear such a statement, but it is true. Now imagine a token that was selling at $0.4 selling for 0.05 now. 10000 units will cost you about $500 now, and if it ever reaches its peak or surpasses that, you will have a minimum of $4,000. Easiest money you will ever make.
Now, there is the obvious challenge of making the right bet. You cannot go about buying a thousand units of every token out there, that is counterintuitive and wasteful, to say the least. That is why a place like hive exists, where you can learn about new projects.
Hive is highly underrated, and it's fine because people like you and me can leverage on the opportunities that this place provides which goes beyond creating content. There is a consciousness around the hive community, which makes it unique. People who started out here, have gone out to do amazing things in the crypto space. So like I would say, creating content is not the end goal, but a stepping stone (however, for those of us who genuinely enjoy writing, this is a lifestyle).
Why haven't you started buying?
I haven't started filling my bags for two reasons. Firstly, I have some personal financial issues to restore. Plus, I want to have some real life investments. outside the crypto space, which is my focus for the next 24 months. Secondly, I think the market will still dip. Bitcoin at $10,000 might just do the trick for me. Impossible?
This will be my favourite bear market. Firstly because I am not fully into crypto, so little or selling pressure. I should stop selling and start buying by the end of July. Also, I think the next bull run will take a longer time to reach, mainly because of the pessimism around crypto currently. So brace yourself
In conclusion, I think crypto is fun when you are detached from it. I can not remember the last time I was worried about my portfolio or upvotes, and that's a breath of fresh air. I feel more in control of my interactions on the chain and how I want to play. The next bull run will be my ticket to financial freedom. Cheers!
Posted Using LeoFinance Beta
---
---