TRAVELING THROUGH NIGERIA.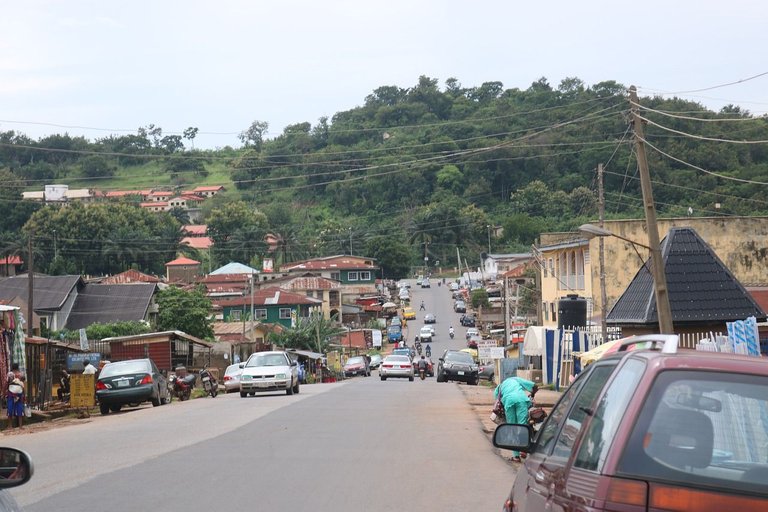 This week has been hectic for me. I spent most of it on the road and it wasn't the most pleasant experience. I had to go through this stress to get my University certificate.
I graduated in 2018 from the University of Benin. My certificate was ready a year after but I was unwilling to embark on the road trip to my school (which is over 300km), mainly because of the rise in kidnapping along major highways in Nigeria.
The second reason was the road. The highway is in an abysmal state, to say the least. I spent close to eight hours on a journey that was supposed to take 4 hours from Ibadan to Benin. At some point, I wanted to tear through my skin because I was losing my mind.
Aside from the bad roads, we also had to deal with the numerous checkpoints on the highway, mainly due to the security issues in Nigeria. At every stop, we had one police officers asking for a bribe. Those who resisted they delayed with various tactics. It was ridiculous.
Travelling through highways is a nightmare. Our highways are unsafe, bad for travel and filled with dubious police officers who want to extort innocent motorists.
This would probably be the last time I embark on a road trip outside my state. My preferred mode of transportation will be air travel. Although expensive, it is the safest option out there aside from using the railway.
Train travel is quite new here in Nigeria. I boarded my first train last year and that's due to the recent railway project between the Chinese government and the Nigerian government and this has provided Nigerians with an inexpensive and convenient way of travelling.
I hope this development continues and connects every state in Nigeria. This would make travelling less cumbersome and our roads safer; goods can easily cost-effectively move across the nation and significantly reduce our carbon footprint.
Today I boarded a train from Ibadan to Lagos. It was as seamless as always. At no point did I feel overwhelmed. Travelling via train is my preferred travel option when plying this route (Lagos - Ibadan). I love the fact that the train stations are well run and passengers are protected by security personnel.
Nevertheless, the Nigerian government needs to invest heavily in alternative modes of transportation to free up our roads. Also, major road networks should be repaired to allow for a better travel experience.
There are so many economical implications for keeping our roads in this sorry state. The Nigerian people deserve better.
Well, the major positive from this trip is that I got my certificate. This will allow me to set in motion my other plans for next year. Plus, I had the hive pump to put a smile on my face. I will talk about that in my next post.
I have been quite distracted and unable to meet most of my obligations here on hive. I sincerely apologize. I want to take the weekend off to relax and recharge.
---
---
---