Quality moments with my wife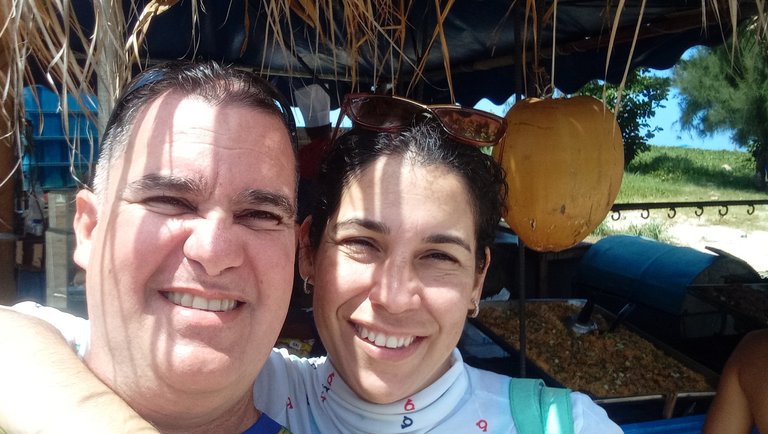 Hello to all the friends of this interesting Weekend Experiences community, I wish you all good health and success. Today, I want to share with you an excellent Saturday.

This morning, I woke up early because I had to go and get fuel from a distant area from where I live, but it's a beach area, specifically the beach called Guanabo, located in East Havana, in Cuba. Just as I was about to leave, I thought to wake up my wife to come with me, so that we could spend some time together alone, as we have two beautiful daughters whom we adore and take everywhere with us, but between work and the girls, we hardly have time for ourselves as a couple.
After a bit of a struggle, as my wife didn't want to get up so early and said she had to do some laundry and didn't want to go, I finally convinced her, and we set off on my motorcycle towards Guanabo. When we arrived at the fueling station, they wouldn't let me in because I was wearing shorts and the company's policy doesn't allow shorts in their facilities. Luckily, my friend from work who came in his vehicle was wearing pants, and he was the one who entered with my motorcycle and fueled it up, but that's just a brief introduction.
After we left that place, we headed to a less crowded part of Guanabo beach where few people go. I know the area well because it's a place where I practice spearfishing on occasion, and I decided to spend some quality time with my wife there.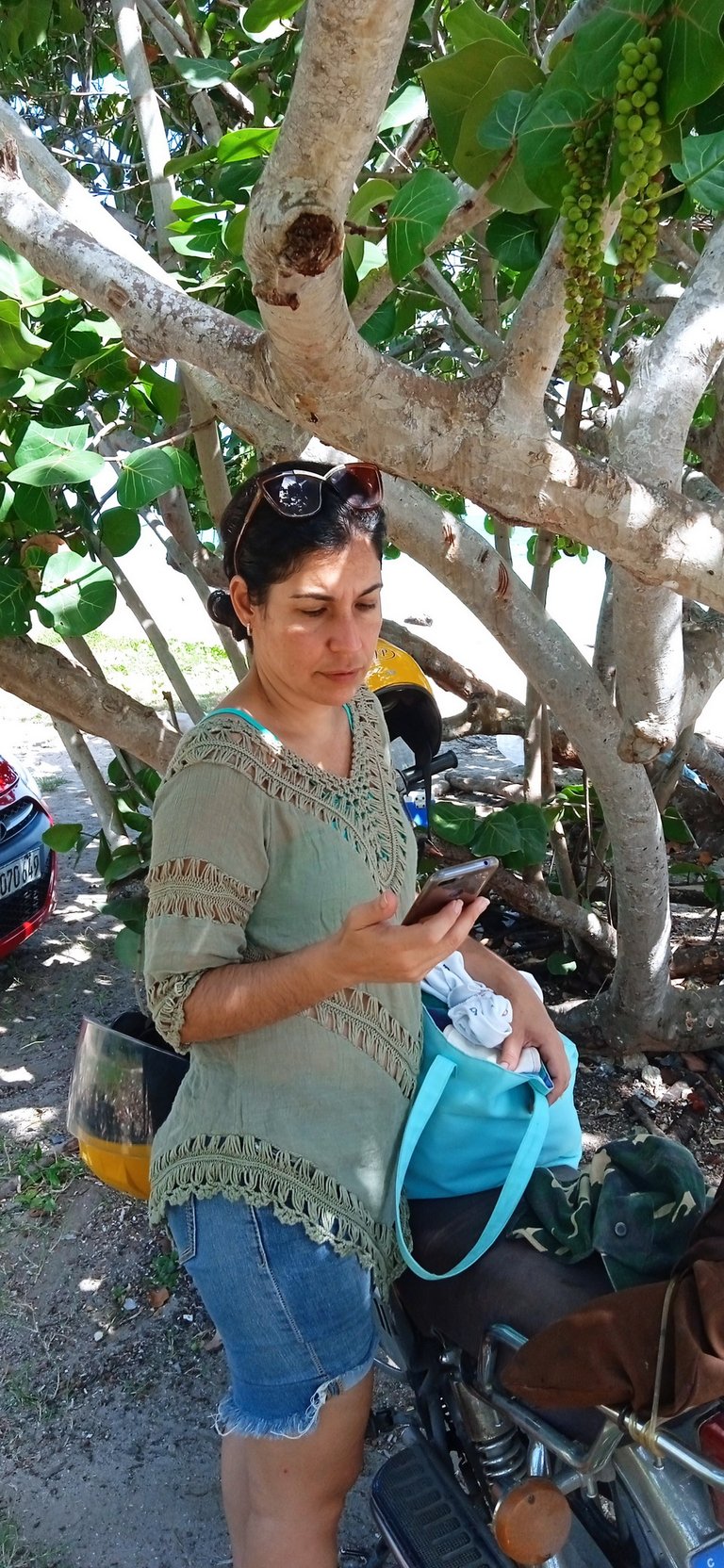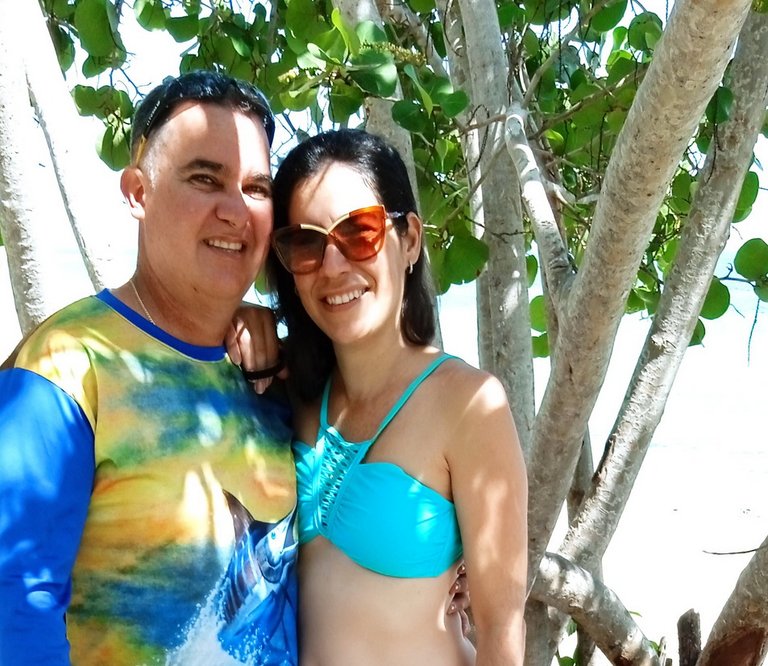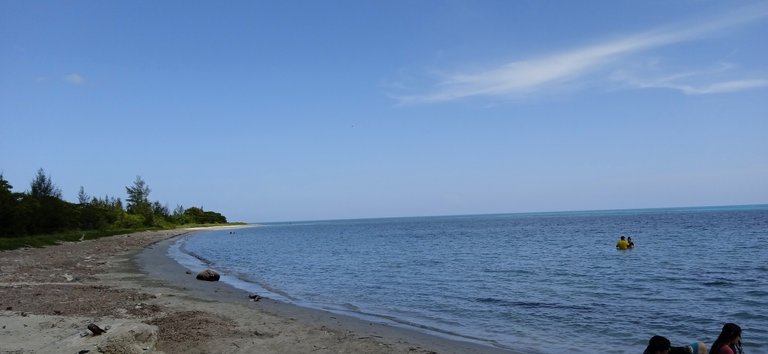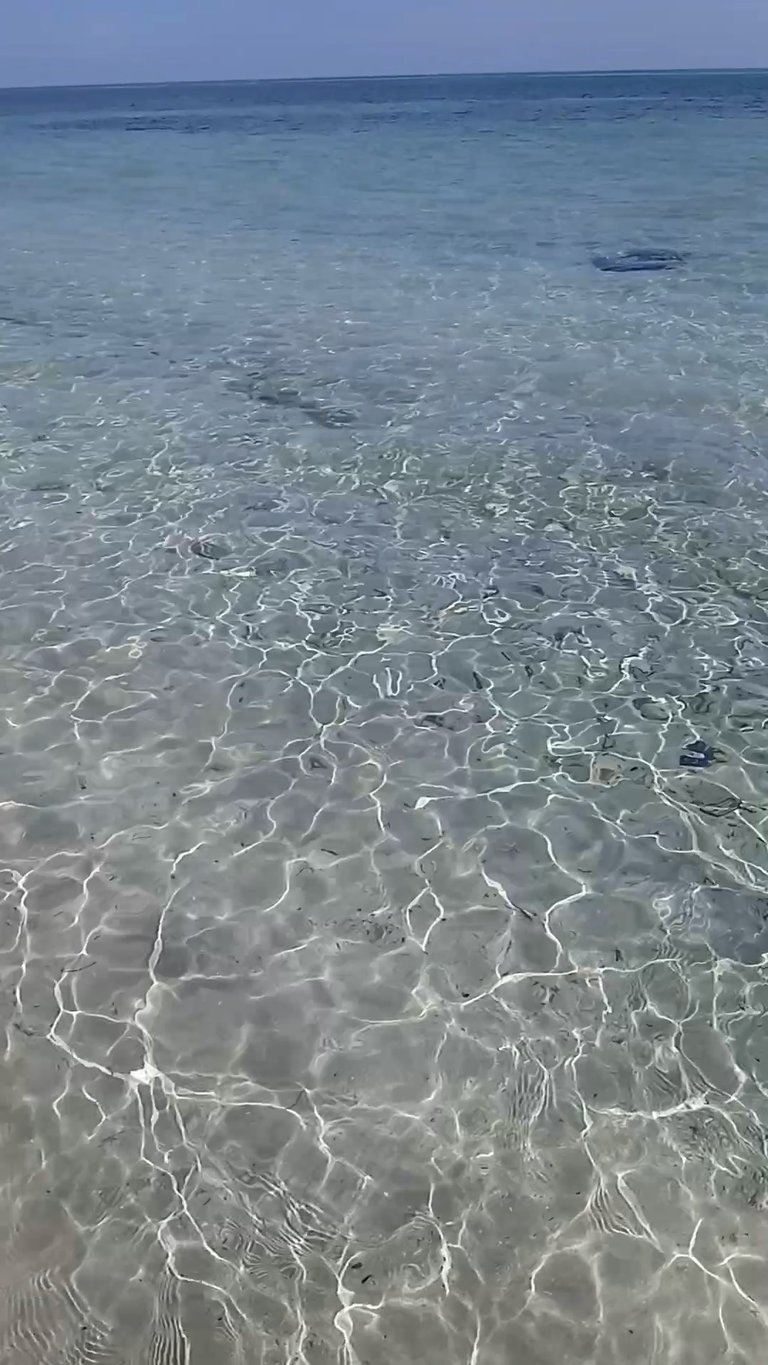 The beach was wonderful, the water was crystal clear and the temperature was incredibly pleasant, but the most beautiful thing was to see the happy expression of my wife, who loved the place where I took her. We changed into our swimsuits and went into the water, where we began to reminisce about our days of dating and how much fun we had on each visit to the beach. We talked about how that part of the beach was in very good condition and even compared it to the famous Varadero beach, because the water and sand made us feel that way.
After enjoying a refreshing and rejuvenating swim, not only because of the benefits of the seawater, but also because we talked about many things we have accomplished and those we have yet to conquer, we decided to get out of the water and go to the village to eat something before returning home because we don't like to be away from our daughters for too long.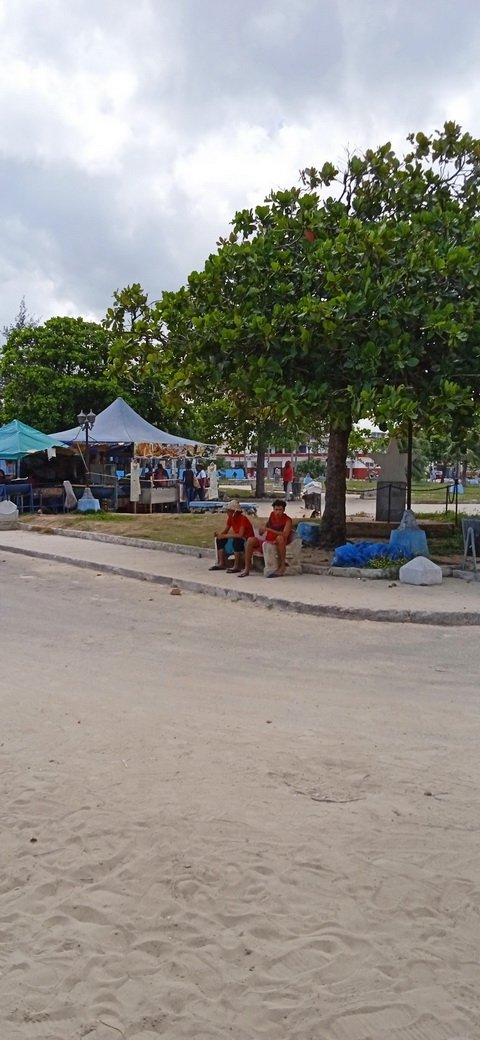 In the village, we found a place that offered a delicious Cuban meal with rice and beans, chicken steak, and salad that had an excellent flavor and presentation, and my wife also had a refreshing piña colada and I had a tasty beer, just one because we had to drive back home. While we were eating, we listened to some popular music and then decided to head back home.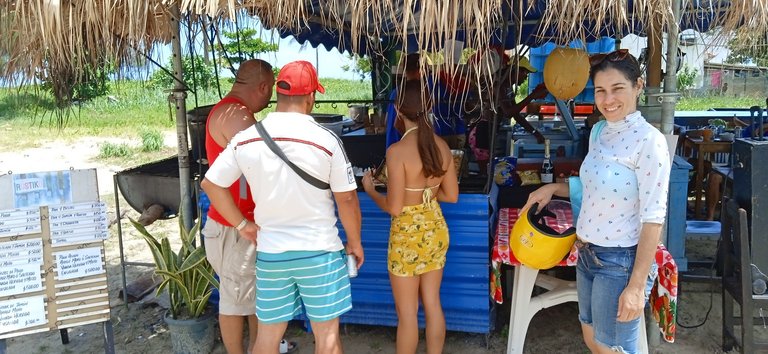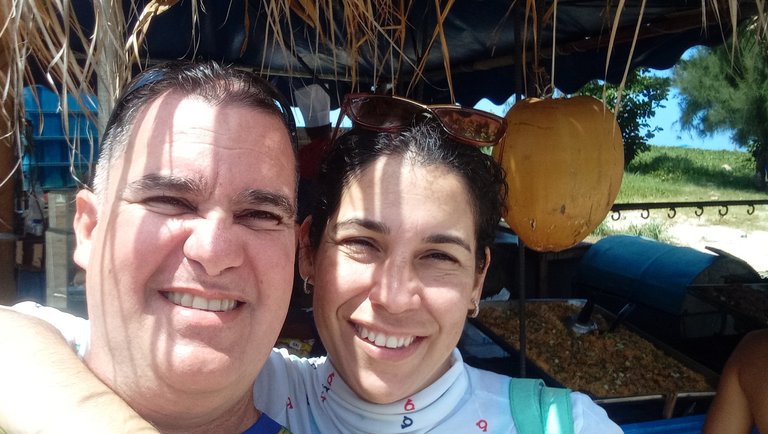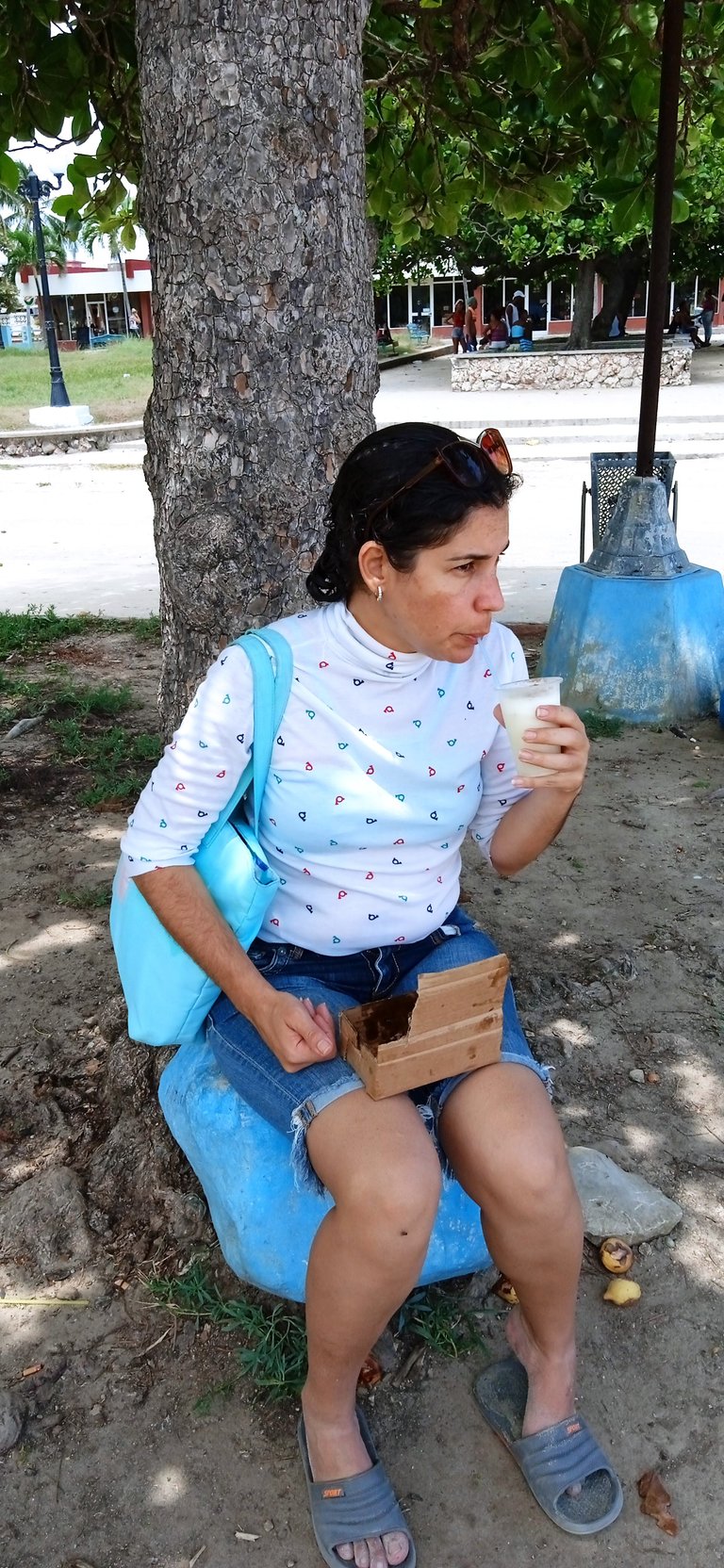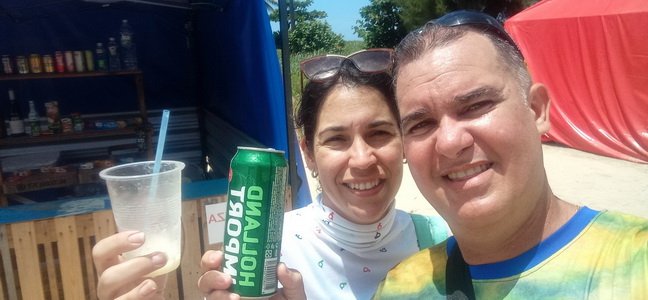 When we arrived home and the girls saw the photos, it was almost a problem because they complained that we didn't take them with us, and we had to explain to them that it was an unplanned trip but necessary because their mom hadn't been out of the house for a long time and needed to relax in that way. In the end, they understood and told us that next time they won't stay at home.
The best part of it all was when we were at home and my wife approached me and said, "Jussel (that's my name), I'm glad I listened to you and went with you to the beach because I had a great time and really needed it." You can imagine the immense pleasure I felt hearing those words because that was the intention I had when I woke her up early in the morning, to make sure my wife had a different and pleasant weekend, and that's exactly what happened.
Thank you all for reading my post, and I wish you all excellent weekend experiences.
All images are my property and were taken with my Redmi 9A cell phone.

Contact:
Instagram:
Twitter:
---
---